Fall is the season of colder weather, football and pumpkins! This Autumn Pumpkin Chilli is very tasty dish and quite economical to make. This extremely flavourful meal is very fitting to warm up a crowd of excited football fans from the inside out!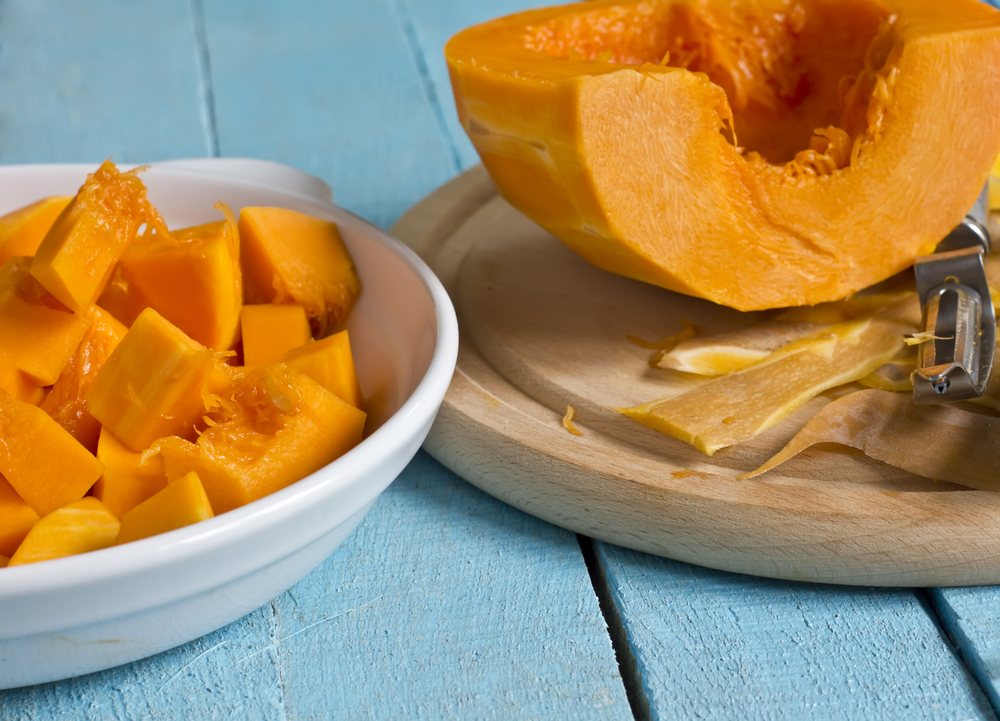 Antonova Ganna / shutterstock.com
Ingredients:
1 medium chopped onion
1 small chopped green pepper
1 small chopped sweet yellow pepper
1 tablespoon canola oil
1 minced garlic clove
1 pound ground turkey
1 can (15 ounces) solid-pack pumpkin or fresh blended pumpkin
1 can (14 ½ ounces) undrained diced tomatoes
4 ½ teaspoons chili powder
¼ teaspoon salt
Step 1:
In a large skillet sauté green pepper, yellow pepper and onion in oil until tender.
Step 2:
Add garlic and sauté for an additional minute.
Step 3:
Break up turkey and add to skillet. Cook over medium heat until turkey is browned.
Step 4:
Transfer mix to a 3-quart slow cooker/crockpot.
Step 5:
Mix in pumpkin, chili powder, tomatoes, salt and pepper.
Step 6:
Place lid on and cook for 7 to 9 hours on low.
You can add even more flavor to this tasty chili recipe by topping it with shredded cheese, green onions or sour cream. The Autumn Pumpkin Chilli recipe is the ideal meal to serve up this football season.
Author Profile: Lana Evans
is a freelance writer who enjoys covering entertainment, travelling and lifestyle. She is always looking to conquer new adventures and try new things. Follow her on
Twitter
to see where the road takes her next.   Cover photo by stockcreations / shutterstock.com