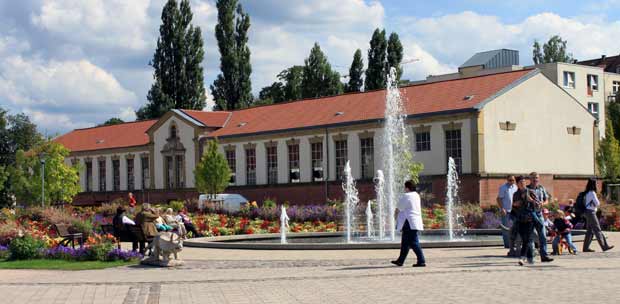 Known locally as KMC (Kaiserslautern Military Community), the areas around Kaiserslautern, Ramstein and Baumholder have a lot to offer military families during their tour here in the heart of South West Germany.
If you looking for things to do off-base with your family around Kaiserslautern, Ramstein and Baumholder or places to visit from KMC whilst you are based here, then look no further! We have tips, recommendations and information just for you, written by Americans living in KMC, as well as ex-pats and Kaiserslautern locals to help you to get the very best of your time here.
Have some ideas of your own?  Visit our Share page and submit your own ideas to be added to the website. This is your site! Let us help you make the most of your time here.
The Kaiserslautern Military Community (KMC) is a community of Americans living in and around Kaiserslautern in Germany providing support to the United States Armed Forces.
KMC is home to around 53,000 people including Armed Forces service members, Department of Defense civilians and their families and is the largest U.S. military community outside of the states.
KMC and the surrounding areas have some lovely sights and things to do if you are going to be stationed there or if you are visiting friends or family on the base such as:
The Pflaz Wald Nature Park – which is the largest wooded area in Germany and is right on your doorstep. With this area of Germany having the mildest climate, this wildlife park is perfect for taking a nice stroll or bike ride. Covering over 12,000km of land it's unrealistic to see all of it but there are plenty of small trails for you to follow and  discover some of the beautiful castles and ruins along the way.
The German Wine Road – If you're in to a glass of wine, or two, or three and would like to enjoy some of the beautiful scenery on offer why not take a trip down the German Wine Road where there's a string of gem-like wine villages, castle ruins and fruit trees to enjoy.
Bad Dürkheim – is the site of the annual "Sausage Market" in September, which, despite its name, is actually the biggest wine festival in Germany. It takes place in front of the "world's largest wine barrel," which was actually made according to barrel making principals. It could hold millions of gallons of wine, but instead holds a restaurant.
The big population of Americans leads to some lively nightlife with a good jazz and rock music scene. Acts from the US come over regularly to perform in Kaiserslautern's numerous clubs – keep yourself informed by checking back regularly with our What's On section on this site.
There are many cultural activities including a year-round offering of operas, musicals and plays. Two museums house a rich collection of Palatinate history, folklore and art, and there is also a Beer Tankard Museum with more than 500 exhibits from the last 200 years.
From April to October the city hosts a World Garden Show including a beautiful Japanese garden and Europe's largest dinosaur exhibition. The city also has a zoo and a downtown skating rink, and the pleasant Volkspark offers Sunday concerts.
Exploring Outside of KMC
There is a tremendous amount to see and do whilst you are living in this very beautiful region of Germany. But perhaps you want to venture a little further afield? Visit our other city and country pages to get tips and recommendations for things to do and places to visit in: