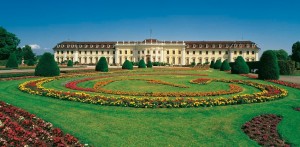 Are you looking for places to visit near Stuttgart or things to do around Stuttgart whilst you are stationed here?
Look no further! We have tips, recommendations and information just for you, written by Americans living in Stuttgart, as well as ex-pats and Stuttgart locals to help you to get the very best of your time here.
Have some ideas of your own?  Visit our Share page and submit your own ideas to be added to the website.  This is your site! Let us help you make the most of your time in Stuttgart by viewing all the articles we have about Stuttgart:
An Introduction to Stuttgart
Over half a million people live in the city of Stuttgart and 2.7 million people (from over 150 nationalities) live in the Stuttgart Region, where there are 179 different towns and villages, covered by 5 districts.
Children
If you have children there are plenty of things to do in Stuttgart, but all children will love the Wilhelma, which houses lovely botanical gardens along with an extensive zoo, accommodating close to nine thousand animals.
Shopping, Museums and Arts
There are a number of different museums within the area but if you love classic cars then you can look forward to a visit to the Porsche Museum or the Mercedes-Benz Museum.
In the middle of Stuttgart is Palace Square, which is surrounded by Europe's longest pedestrian shopping precinct (1.2 km long) Königstrasse.
Within the Upper Palace Gardens is the State Parliament Building called The Landtag. Next to The Landtag there is the Staatstheater Stuttgart theatre, which houses three organizations; the Stuttgart Opera, Stuttgart Ballet and the Schauspiel Stuttgart theatre company.
There is always a wide variety of music being performed within the Stuttgart Region. There are four large orchestras based in the city of Stuttgart and there are regular music festivals including the jazzopen, the Ludwigsburg Palace Festival and the Musikfest Stuttgart.
Food and Drink
Why not try some of the tasty local food:
Maultaschen – a mince filled pasta dish similar to ravioli
Kässpätzle – cheesy noodles
Gaisburger Marsch – a tasty hotpot
The Swabian national dish – lentils with Spätzle (noodles)
If you fancy a drink you'll be pleased to know that Stuttgart is well known for its many vineyards producing a variety of delicious wine for you to taste. But, if a glass of local Württemberg wine doesn't take your fancy and you're there in autumn, you can always try the Stuttgart Beer Festival, which takes place every year, attracting millions of tourists from around the world.
There are also plenty of Christmas markets to look round if you happen to be there in December.
Going Further Afield
There is a tremendous amount to see and do whilst you are living in this very beautiful region of Germany. But perhaps you want to venture a little further afield? Visit our other city and country pages to get tips and recommendations for things to do and places to visit in: