It would be fair to say I could dedicate my entire three years here researching, writing and exploring the Roman Limes Trail just here in Baden-Württemberg. The extensive history is mind-blowing. I enjoy meeting docents (people who act as a guide) and historians eager to share details about the Roman occupation of Germany during these times. It's fascinating to hear how this area grew and became one of the most expansive empires in world history.
Our First Stop- Murrhardt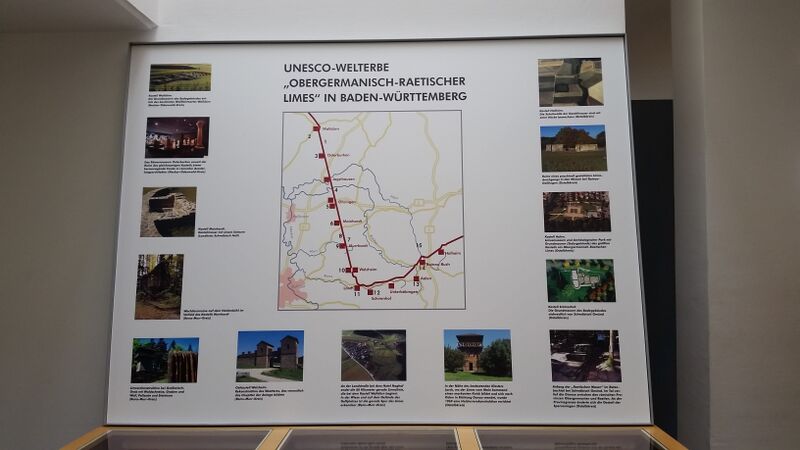 © Wendy Payne
Through the Baden-Württemberg state, there are 15 stops on the UNESCO World Heritage trail. Murrhardt is a small town along the trail about an hour or so northeast of Stuttgart. Don't be fooled by its size; this quaint town has restored or rebuilt many of the Roman ruins to create replicas or show original pieces. This town is unforgettable as it is located in the Murrhardt forest and has the Murr River running through the center of town with a fresh fountain geyser.
Carl Schweizer Museum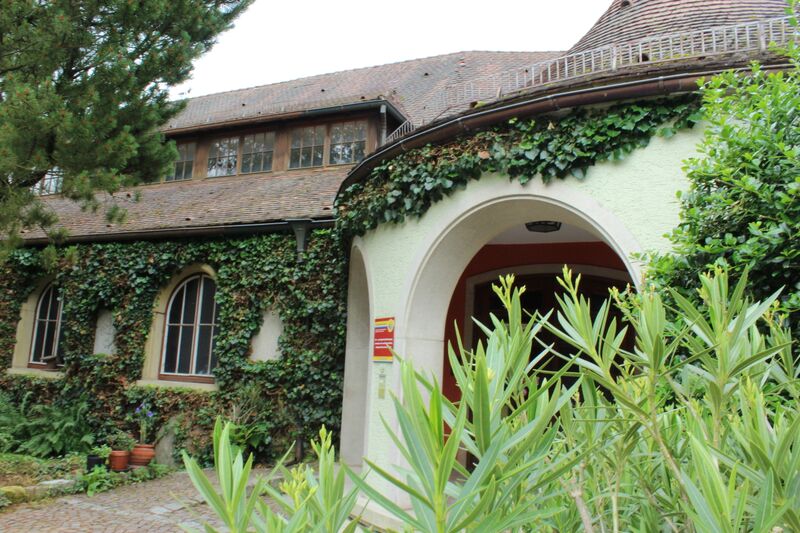 © Wendy Payne
We visited the Carl Schweizer Museum in Murrhardt, a zoological and Roman history museum including the early beginnings of German Swabian history. Christian Schweizer, grandson of the original curator and founder, gave us a personal tour of the museum. The hours are tricky, so you'll need to plan accordingly. It is only open weekdays from 11 a.m.- 12 p.m. and 4-5 p.m. We found out that visitors have to stop and knock at the house across the street. Definitely worth the stop, this is one of the largest taxidermy museums in our area and admission only cost a few Euros per person.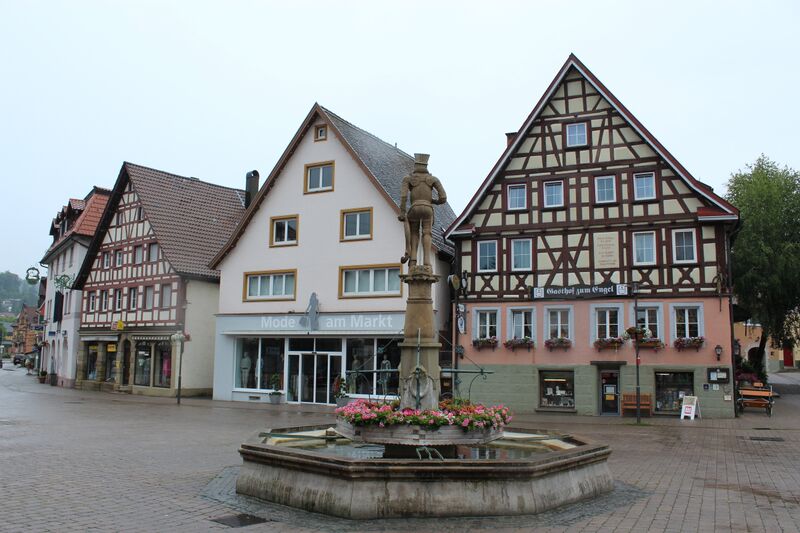 © Wendy Payne
We also stopped at the information center in the Altstadt (old town) square and were happily surprised by all the great sites and restaurants close by. There is a very helpful walking tour pamphlet available, so be sure to ask for one.
A Bite to Eat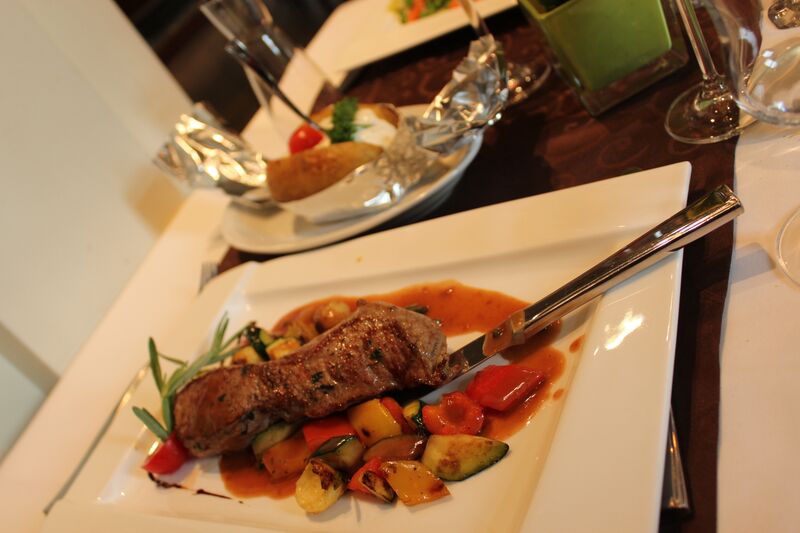 © Wendy Payne
On the high recommendation from both Mr. Schweizer and our information helper, we stopped for a bite at Sonne-Post for lunch. A daily menu that includes seasonal specialties as well as regional dishes will wet any appetite. My son had Rumpsteak with roast potatoes and gravy with vegetables and I had a wonderful in season beef-mushroom stew.
Our Second Stop- Aalen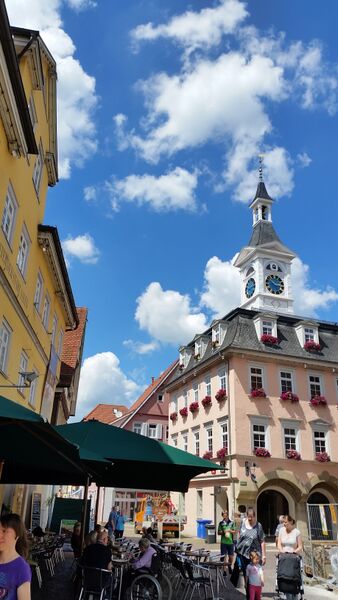 © Wendy Payne
A few days later, we ventured to the town of Aalen, another stop on the Limes Trail. This college town is alive, vibrant and the center of the technology and business college called Aalen University. As we were walking the streets to the old town, we could feel the energy and active lives of its' young people.
A Bite to Eat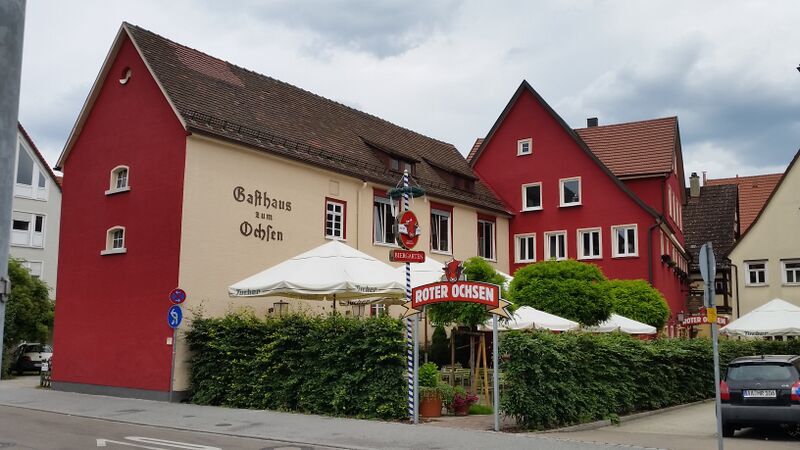 © Wendy Payne
Also a town filled with great eateries, we were given a wonderful guide Essen in Aalen 2015, that was super helpful. We ate at the oldest Gasthaus in Aalen, the Gasthaus Roter Ochsen, we felt we had to try this out. It was affordable and delicious, every Monday through Friday they offer a typical Swabian Buffet, salad and dessert bar with other seasonal options.
Lime Museum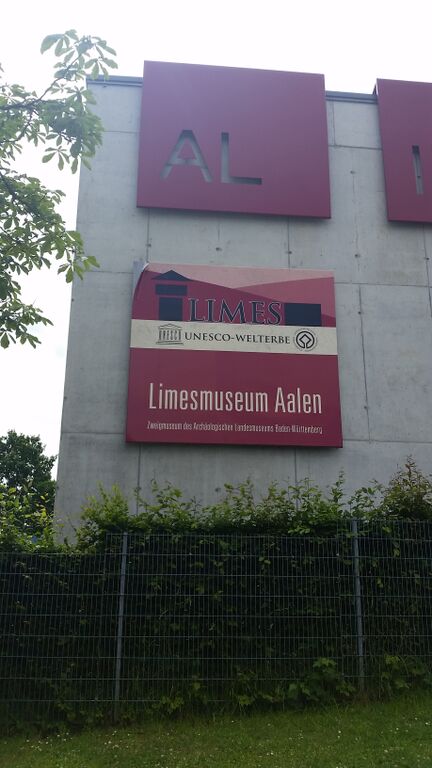 © Wendy Payne
As soon as we came to the Limes Museum in Aalen, we could the see Roman ruins. We had an amazing day visiting this well-done museum. It cost under €10 for our tour and we used an English audio guide.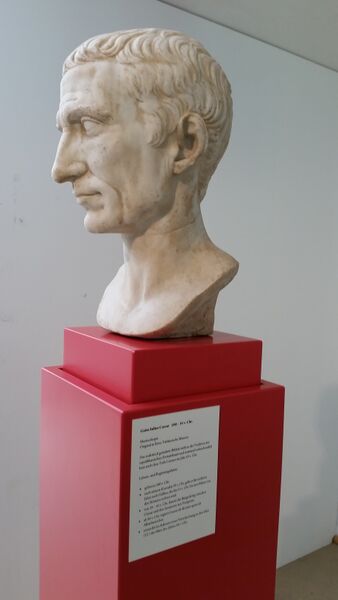 © Wendy Payne
This museum really helped me understand the Roman Empire like no Western Civics class I'd ever taken. The museum discussed how the Empire expanded, why the Limes Trail was built the way it was, the sophistication of the highly advanced civilization of the Romans, and ultimately what resulted in the demise and downfall of this once great empire.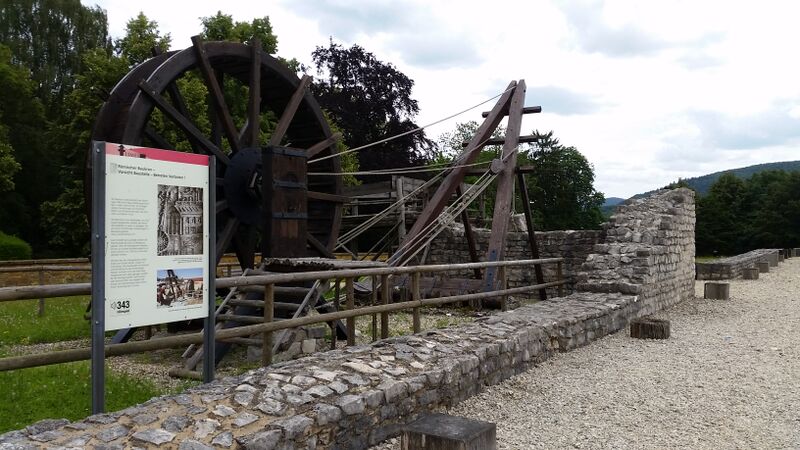 © Wendy Payne
After touring the inside of the museum, you can walk the ruins behind the building where the once military stronghold of over 1,000 soldiers lived, worked and prepared for battle. These ruins were just recently discovered and completed in 2005 as part of the Limes trail. I will definitely be returning and bringing our military family back with me.
Other Stops on the Trail and Upcoming Events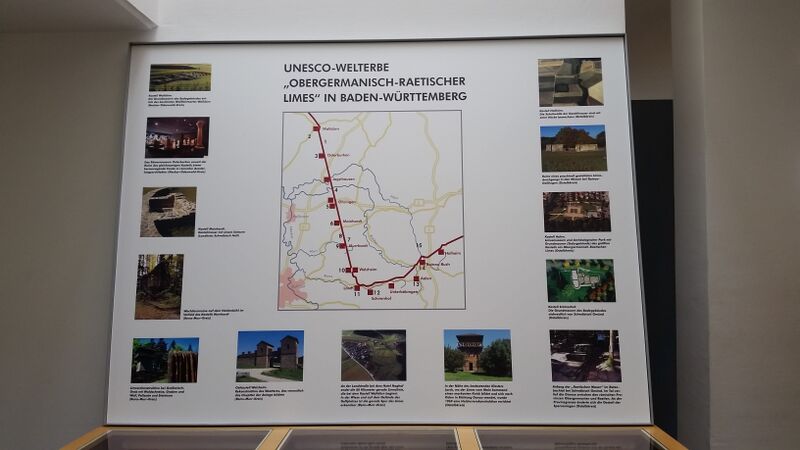 © Wendy Payne
For a complete listing of all the forts or stops along the Limes Trail click on this page.
Aalen also offers guided tours and Night Watchman tours through the city during the summer months..
You can also check out the vertical cave in the Geopark of Schwäbische-Alb.
In addition, click here to find out information on the Geopark's vertical cave in Schwabische-Alb.
How to Get There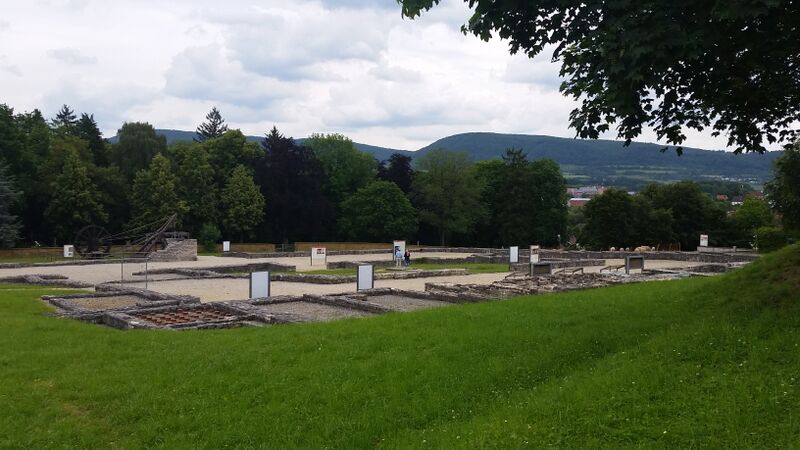 © Wendy Payne
Drive time to Murrhardt is about 50 minutes northeast of Stuttgart, 2 hours and 25 minutes southeast of Wiesbaden and 2 hours and 20 minutes southeast of Kaiserslautern. Click on DB Bahn for train details.
Drive time to Aalen is approximately 1 hour and 10 minutes east of Stuttgart, 3 hours southeast of Wiesbaden and 3 hours southeast of Kaiserslautern.
Author's Profile: Wendy Payne is a military spouse and lives with her family in Stuttgart, Germany. She is a freelance writer, blogger and photographer. She also enjoys gardening, hiking, yoga and sharing Europe with people.
Featured Image Photo Credit:  © Wendy Payne