featured image by AstroStar / shutterstock.com
Beer is a significant part of the German culture. In fact in the old days beer was even used to pay workers. German beer is known around the world as a product of high quality as it represents consistency, continuity, and a fiercely protected tradition.
According to a 2022 report, Germany had one of the world's highest per-capita consumption rates of beer (92.5 liters) after the Czech Republic (181.7 liters) and Austria (96.9 liters), among others. People in Germany have faith in their beer brand and count on being able to buy their favourite beer almost anywhere and at a familiar price.
Thanks to that the 1487 German Purity Law (Reinheitsgebot), German beer can only be made of the following ingredients – water, hops and malt, and since a change in the law in 1933, now also yeast. German beer drinkers don't fret about the strict governance of these ingredience as they know their beers are not mundane. German beer has many different tastes and aromas due to the variety of yeast and bacteria used during brewing. There are 5000 different types of German beer which are made by more than 1300 breweries. So it might take you some time to sample them all!
Beer Styles
It goes without saying that Germans definitely know their beer styles. Often when a German orders a beer, he or she asks for a specific style instead of a brand. For example, someone will ask for a Pils (pale beer/lager) instead of an Oettinger (a brand). Styles vary in shades of color and strength. Styles can be blond to almost black lagers, clear to yeast turbid as well as pale to brown ales.
Below are a list of the three main styles.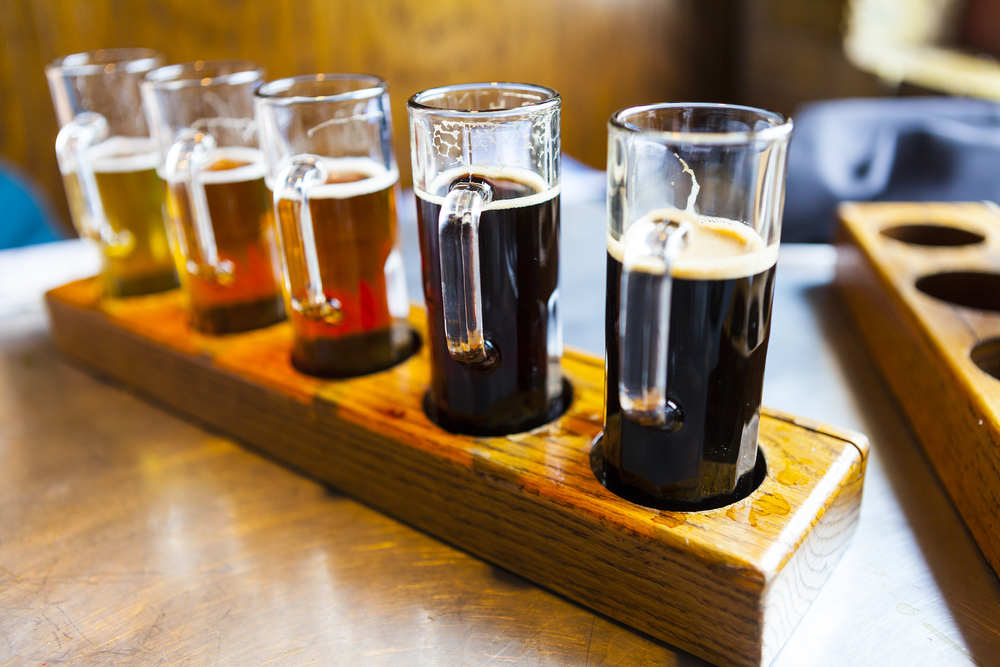 MaxyM / shutterstock.com
Wheat Beer (Weizen)
Wheat Beers, also known as ales, are probably the most famous of German beers. These beers are mainly brewed with wheat malt or malted barley. They are called Weizen in Baden-Württemberg and Weissbier or Weisse in Bavaria and northern regions. Within this category, there are three further types:
Hefeweizen ("Hefe" which means yeast in German) are unfiltered wheat beers and have a banana and clove-like aromatics.
Kristallweizen ("Kristall" translates to crystal) are filtered (yeast removed) and also have a sweet banana or fruity flavor.
Dunkelweizen (Dunkel translates to "dark") beers are darker and have a caramel and fruit like flavor.
Additionally there are Weizenbocks, which are much stronger and much more flavorful than other wheat beers.
Pale Beers (Pils or Pilsner)
Examples of pales include Altbier, Export, Pilsner, Helles and Kölsch. The Pale (lager) beer is the most common style of beer in the U.S. These pale to golden-colored beers tend to be dry, lean, clean-tasting and crisp. Pale beers are fermented at warmer temperatures with air-contact and stored for no more than a couple of days up to a couple of weeks, but at a normal temperature, not chilled. The flavors and aromas often resemble those of apple, pear, pineapple, grass, hay, banana, plum or prune.
Dark Beers (Dunkles or Dunkelbier)
This includes beers such as Bock, Doppelbock and Schwarzbier. An example of a dark beer in the U.S. is Samuel Adams. These beers tend to be dark- light copper to brown, amber to dark reddish brown or opaque color. They are also malty and lightly hopped and have hints of chocolatey or coffee flavors.
Unfiltered Beers (Kellerbiers)
These Kellerbiers (Cellar beers) are unfiltered lagers, similar to cask ales. Recipes date back to the middle ages and tend to contain more of the original brewing yeast. Strength and color varies from region to region, but generally they are a deep amber in color but almost always cloudy as they are not filtered or pasteurised. Many Kellerbiers are produced in limited editions for special occasions such as Christmas and New Year and served directly from the barrel.
Regions
The area of the country somewhat defines or dictates which type of beer is brewed and every major city, large town and even smaller villages will boast at least one local brewery. When traveling from north to south you will find beers to be "maltier" and they are "hoppier" while traveling in a reverse direction.
Approximately half of all German breweries are in Bavaria as well as this southernmost state has the greatest variety of beer styles. Here beers vary in shades of color and strength, from very blond to black lagers and pale to brown wheat ales as well as clear and yeast-turbid to pale and brown wheat ales. The most popular beer style east of Bavaria is the Pilsner or the modern lager.
The traditional German ale can be found in the Rhineland area while the blond lager is popular in the Westphalia area. The northern regions have the dry and hoppy Pils and a light wheat beer.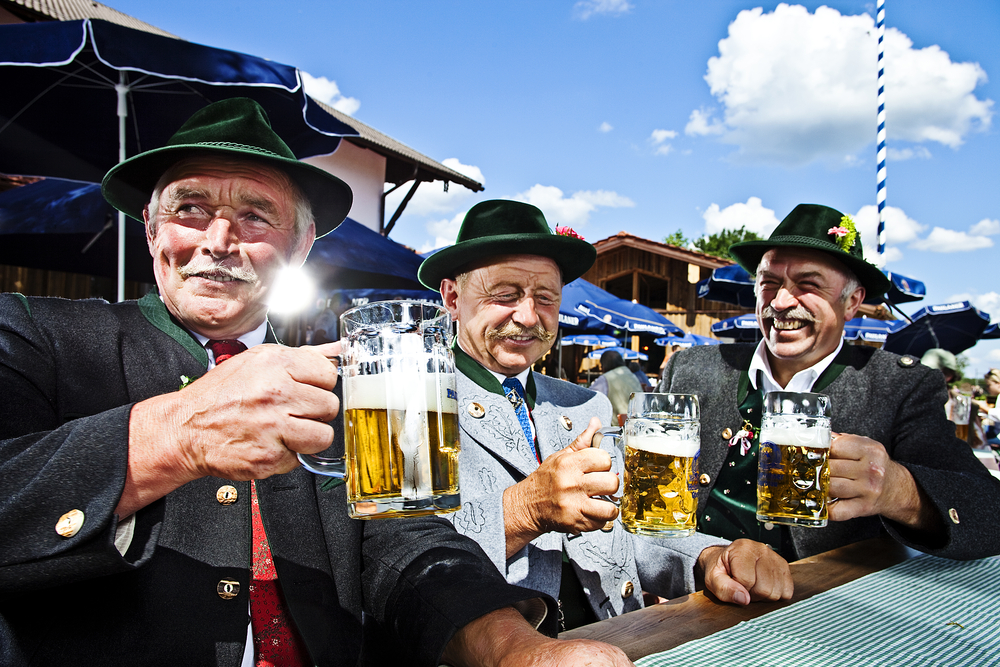 PixDeluxe / shutterstock.com
Beer brewing is a massive, yet very personal industry to the Germans. Beer has been a major part of German culture from the beginning and has a strong emotional component. Not many products can evoke such extreme views or be discussed with such passion and emotion as German beer – even down to the type of glass your beer should be served in. So whilst in beer country, you simply must taste a few local beers and discover your favourites – be it wheat, pale or dark beer or perhaps even all of them!