Finding Tranquillity in the Party Capital of the World
Ibiza has long been known as one of the hot destinations for clubbers and party goers from around the world; however, the real beauty of the island is never widely publicized. In this article, we will explore some of the hidden beauties of the white island and share some great activities for the family.
Finding a Nice Place to Stay
When seeking for relaxation, a general rule of thumb is to stay away from any location that is within a 10 minute drive of Ibiza Town and San Antonio. These are the busiest and nosiest areas of Ibiza, and these are the places where you will encounter all the partygoers. A great location to stay is Santa Eulalia del Rio.
The further out you travel, the less likely you are to find a hotel and more likely to get a comfortable guest house (or agroturismos), bed and breakfast (BnB) or villa. These accommodations are good for young families as they are usually cheaper and allow guests to come and go as they please. An added bonus of staying in one of these accommodations is that they are run by local nationals who can recommend the best places to eat or visit in the area.
On the other hand, renting a villa in Ibiza gives you the option of things like a private pool, sundecks, full kitchens, etc. Most villa companies will prepare the apartments with a well-stocked fridge, clean towels and fresh linen for the beds.
Family Friendly Areas of the Island
Despite being Ibiza's third largest resort, Santa Eulalia del Rio is well known as a family destination and caters very well to families with children. The beach is lined with palm trees all the way down to the marina where you can go on family boat trips around the island or go pick up freshly caught seafood.
Best Family Restaurants
Santa Eulalia has a lot to offer in terms of culture, art and food; it is widely viewed as the center of culture for Ibiza. One restaurant in particular, Samovar Restaurant, has been a tourist favorite since 1978. This covered outdoor restaurant is perfect for family dining. It offers a wide selection of freshly caught seafood from the harbor, which is then cooked by a master chef. Do not fear if your children are fussy eaters as the restaurant also has a dedicated children's menu full of delicious options that they will be used to from home. As the restaurant allows its patrons to eat partially alfresco (dining outside), Samovar has fantastic barbeques every Sunday night along with live music and entertainment.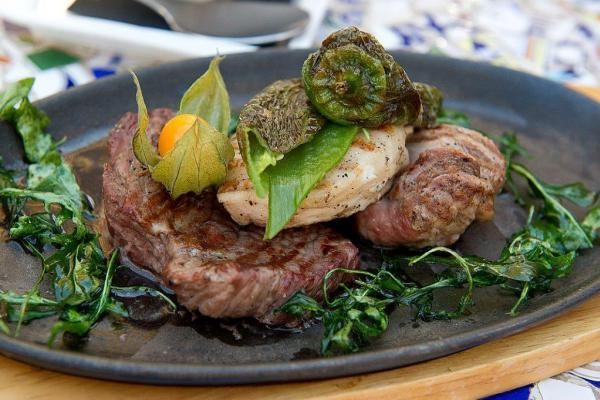 Shopping
Although there are no large malls or shopping outlets in Santa Eulairia, there are lots of beautiful artisan stores selling handmade goods and locally sourced food. One such store is called "the Store". This shop carries local fashion brands such as Twenty Violets and ADLIB and is the perfect place to pick up "a one of piece" from European designers.
If you are in the market for art, then Octopus Shop is the best place to be. This shop carries artwork from local painters along with homemade candles and jewelry made by artisans all over the island.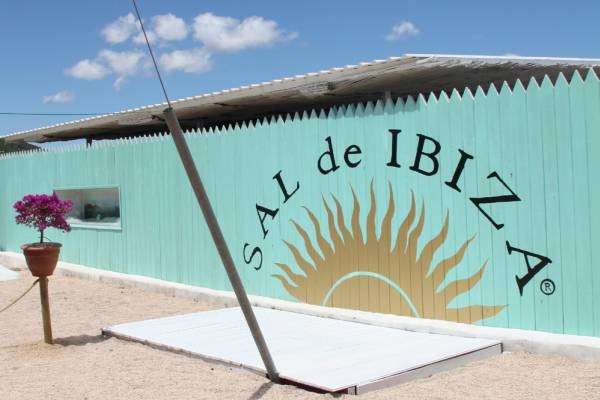 Relaxation for the Parents
If you are looking for the ultimate relaxation in Ibiza, then why not try sunrise Yoga on the beach? The Yoga community has slowly started to grow in Ibiza with the newest trend being a 6am wake up call to do yoga on the shore front to watch the sun rise. This is both a spiritual and health experience that is really not to be missed.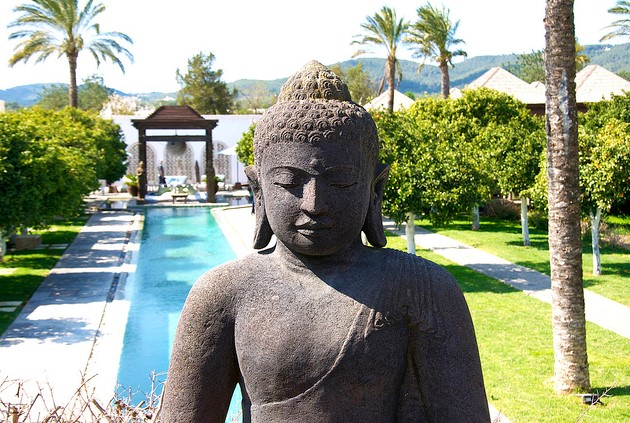 Author Profile:
Ross Tavendale
 is a travel writer working for
RentVillasinIbiza.com
, a luxury villa rental company.
Bookmark This Page Today for Exclusive Deals