Story and Photos by Kat Nickola
As I sat for dinner on my final night in Mallorca, the server bustled over to ask – in her native English – "What can I get you to drink?" I replied and asked her if the kitchen was open for dinner. She got excited, "Yes! Of course. You aren't doing the all-inclusive, then?" The question surprised me for a minute until I realized that it actually solved something curious I'd noticed since arriving.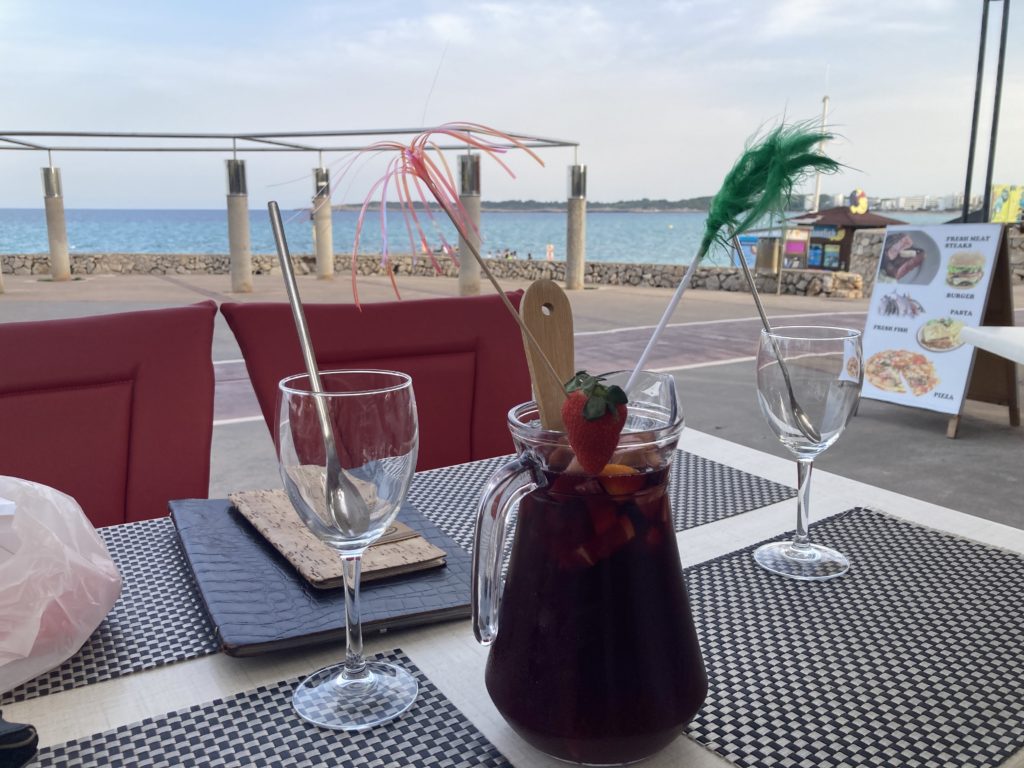 | Military in Germany
Where is Everyone?
It had been an ongoing mystery. All along the beach and small downtown of Cala Millor, the cafes were nearly empty. Oh, I would see a duo having some drinks, or a family getting gelato here and there. But it was noticeable how each evening my family, and my friend's family who traveled with us, would be some of the very few actual diners in the open-air cafes that make a visit to Spain enjoyable. At the same time, the restaurants inside hotels along the beach were packed – stuffed with people in their glass-walled dining rooms.
Mystery solved: Most tourists were getting the all-inclusive meal packages at their hotels. Our server was quite glad we decided against it. "We've lived here 20 years," she said, "and it's never been so bad."
The local cafe scene has suffered greatly with the coronavirus pandemic, and now that tourist dollars are returning they find themselves still struggling. Hotels offering all-inclusive packages keep the money in their own hotel dining rooms instead of spreading the wealth to the village cafes and shops that are in dire need of business.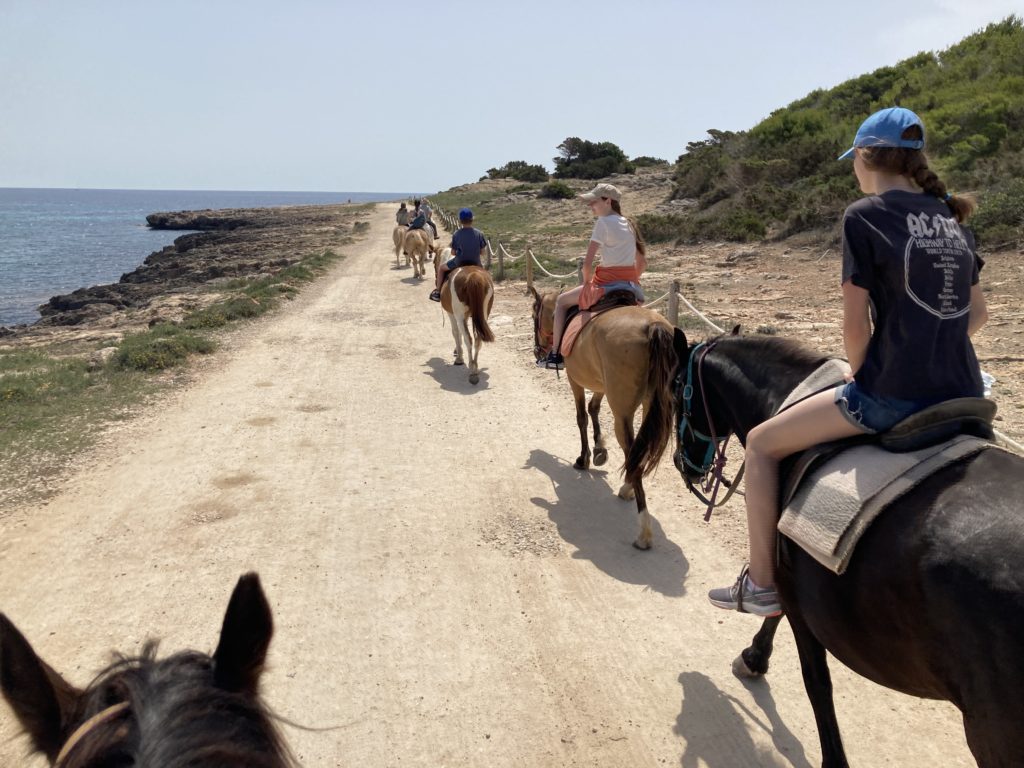 | Military in Germany
A Few Extra Steps for Travellers
Getting to Mallorca right now, in 2021, requires extra paperwork because of COVID regulations. Don't let that stop you. Here are the steps you need to take:
Book your flights, hotel, rental car. Palma is the primary airport. Double-check if your hotel is doing a shuttle bus, many have discontinued due to COVID. Car rentals are cheap.
Fill out the FCS (Formulario de Control Sanitario) form at spth.gob.es.  You may begin the form anytime, but you need to wait until 48 hours of your arrival to finalize it. Read the directions carefully – there is a security code they will email to you after beginning the form that you will use to access and finish the form. In the end, you will have a QR code printout for each passenger.
Prove you are negative for COVID. You may use a vaccine card, GreenPass, or a negative COVID test. A negative test must be on official paperwork, but can be the free antigen test from your local test center.  In Rhineland-Pfalz vist covid-19-support.lsjv.rlp.de (Testelle finden on the top left).
Your airline may request that you upload these documents in order to print your boarding pass. On RyainAir it was optional, but doing so streamlined things for us as the airport.
Have the QR code and COVID test/vaccine paperwork readily available when you land. They are checked multiple times at Palma airport.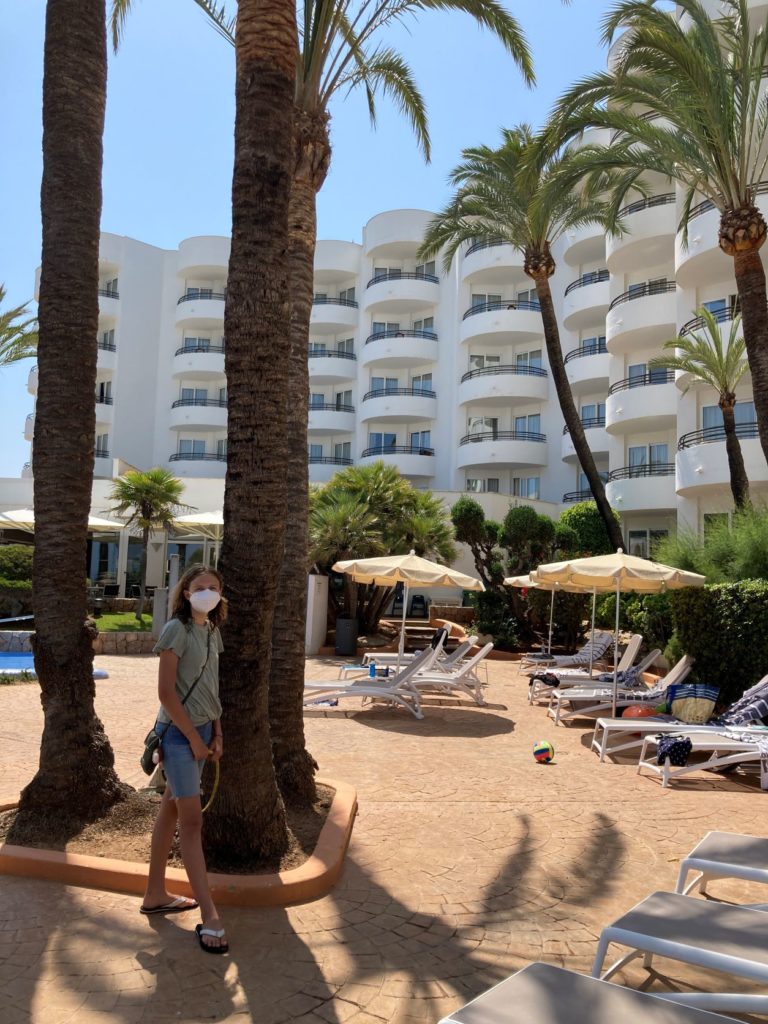 | Military in Germany
Mallorca is Great for an Easy Beachy Holiday
I lived in Spain a few years ago, but never got to Mallorca as our Spanish friends denounced it as "full of tourists" and "not really Spanish anymore."
My opinion: It is a wonderful place to hit up the beach!
Don't go expecting to experience Spanish culture, though. That's a different trip. Mallorca is built on tourist dollars. Soak it up. Aside from the new COVID paperwork, the trip is a wonderfully easy way to dip your toes back into travel. English and German are readily spoken. You needn't worry about 'Spanish-time' culture – businesses are open to cater to visitors.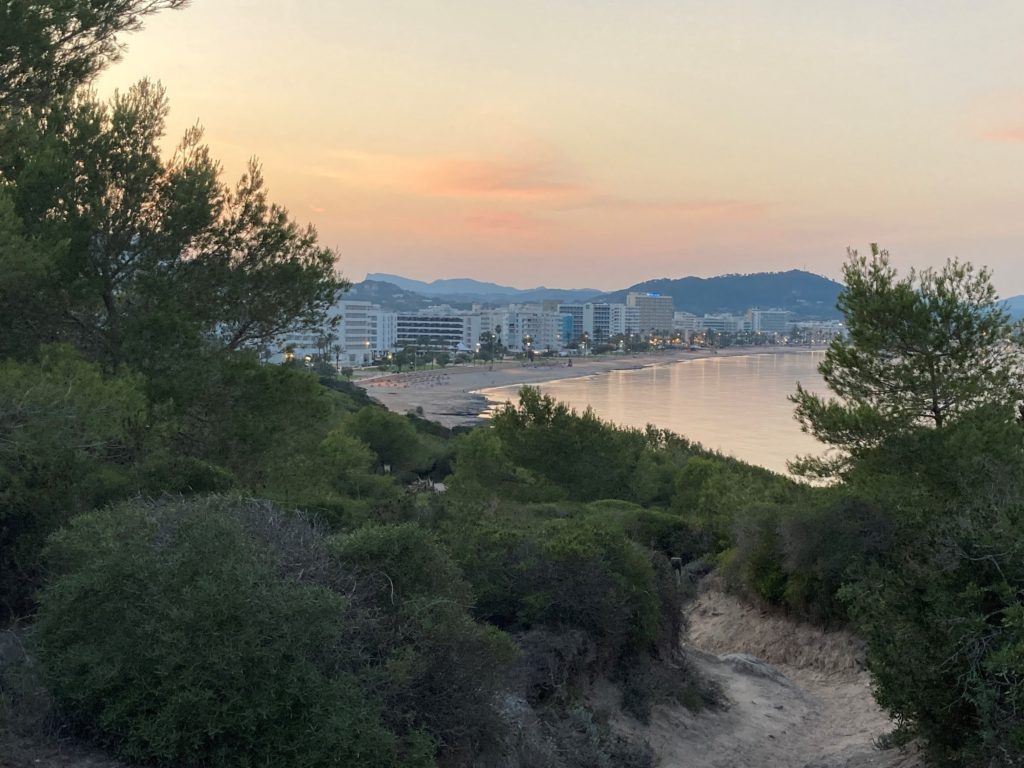 | Military in Germany
Time to Relax
During the days, we spent time at the beach or hotel pool. It was a perfect place to soak up some sun and catch up on a book. Our only excursion was a lovely horseback ride along the rocky coast, and a nightly wander in town for dinner.
Back at the cafe, I relished the feeling of sitting in the center of a cobbled plaza. There were white stuccoed buildings, orange tiled roofs, and palm trees. I watched kids kid a ball back and forth. The air was warm and smelled of the sea. It felt very Spanish. Then our server came. "It's so great to speak English; we haven't had English guests for over a year." I dug into my fish and chips and I had to smile. Mallorca is open for business.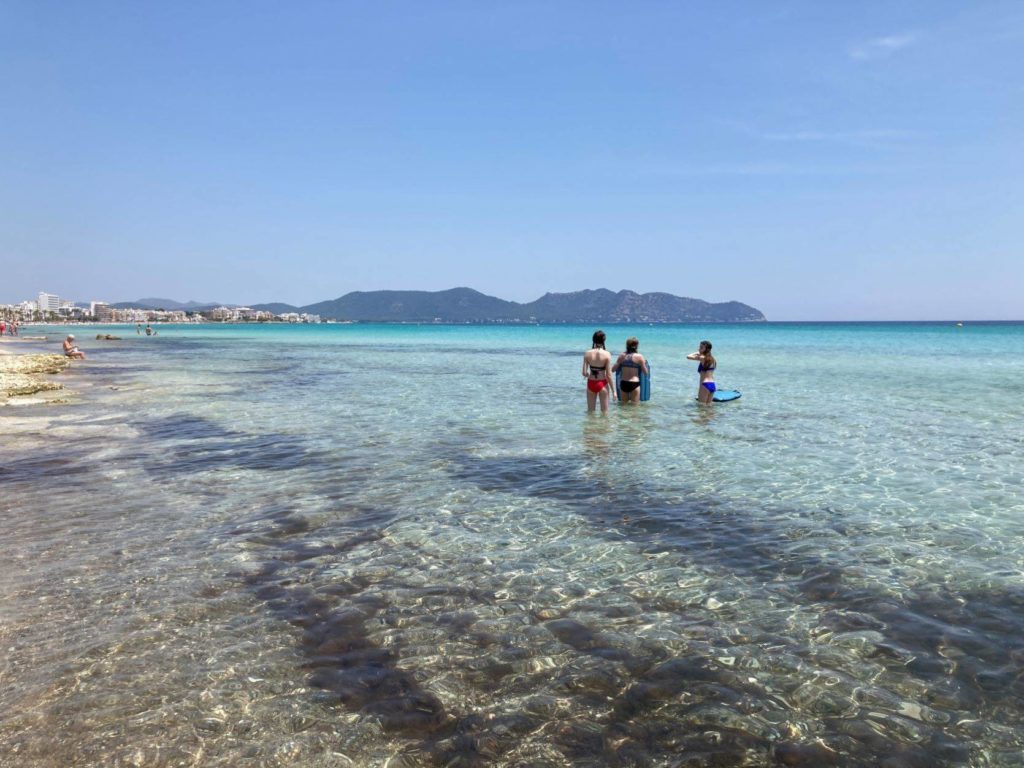 | Military in Germany