Featured image by Oleksiy Mark; story by Monique Sampaolo
While Germany may not boast iconic spots like the Eiffel Tower or the Colosseum, it certainly does have its fair share of beautiful locations scattered throughout the country. Couples can picnic next to some of the most beautiful lakes in Europe or, instead, opt to stay in a hotel nestled in the countryside with striking mountain views. Whether you are a couple, group or solo adventurer looking for outdoor adventures or quiet evenings spent strolling and sight-seeing, there is certainly something for you here in these quintessential spots listed below.
Bad Ems, Germany
Bad Ems is a small, beautiful town located in the picturesque region of Lahn Valley. While this municipality offers gorgeous views of the Lahn River and rolling green hills, it is most famous for its bathing resort, where couples can enjoy various spa treatments from different clinics! For the exploratory couple, there are many outdoor activities that you can partake in that include water sports, cycling, golfing and so much more. This is the idealistic spot for lovers looking to relax and decompress in some of Europe's oldest spas. Also, as an added bonus, Bad Ems is also home to a grandiose flower parade that takes place every year in August.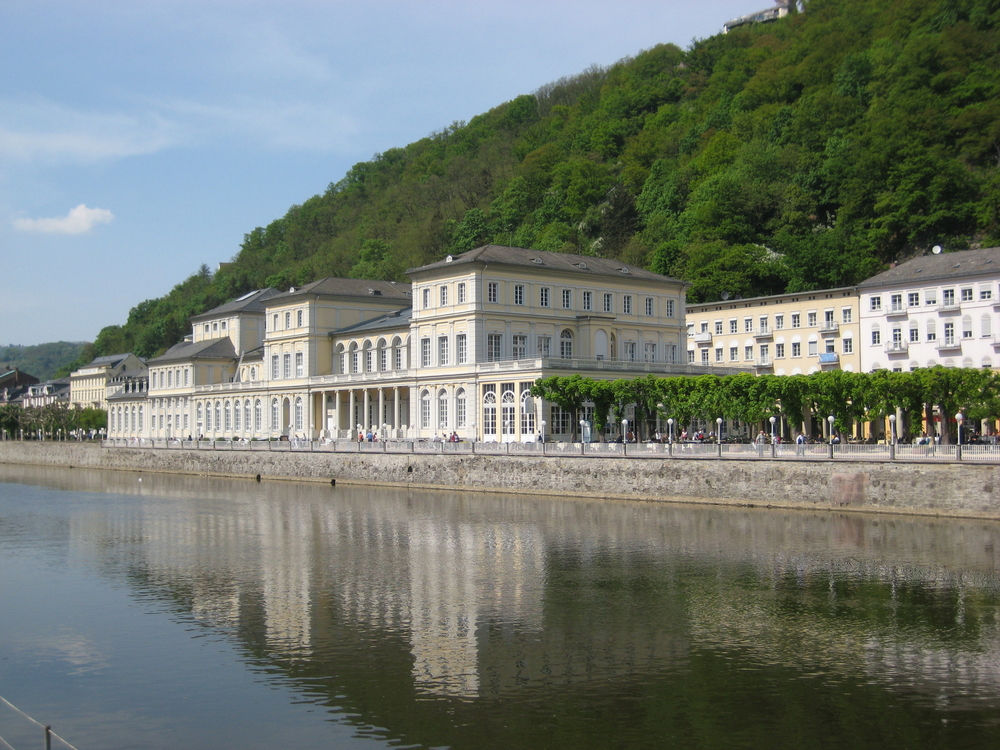 Oleksiy Mark / shutterstock.com
Bamberg, Germany
The town of Bamberg in Bavaria is said to be one of Germany's greatest treasures. It is situated over seven hills that are populated with medieval churches that date back to the year 1004. Not only does this area boast an abundance of vivid and historic architecture, but it also houses modern shops and boutiques, nine breweries located throughout the city, an amazing nightlife scene and a world-class symphony orchestra. For the duo that loves to explore old towns and architecture but also enjoys the contemporary lifestyle, this is the perfect place to visit! Plus, if you're looking to tie the knot, hosting a destination wedding here would provide with a great number of historic churches to choose from as a unique setting!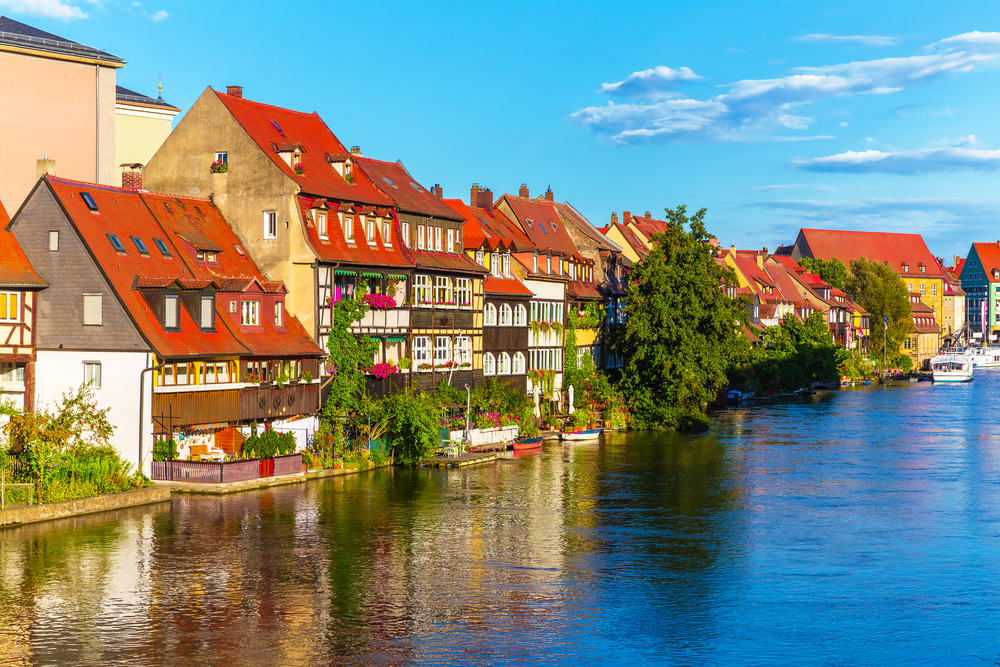 Oleksiy Mark / Shutterstock.com
Neuschwanstein Castle
One place in Germany that the locals believe to be "impossibly romantic" is the Neuschwanstein Castle, located on the top of a hill in a small town in Bavaria.  Once used as a place of refuge for the king, it was opened to the public shortly after his death in 1886. Whether you choose to visit in the summer or wintertime, you will be taken aback by its beauty. Not only is the castle itself breathtaking, but it also offers amazing views of the area around it. There is a path located right next to the venue that can transport you on an easy trip right into the Alps, or  you can enjoy picturesque views from indoors of the surrounding hills and the Alpsee Lake situated in the valley below.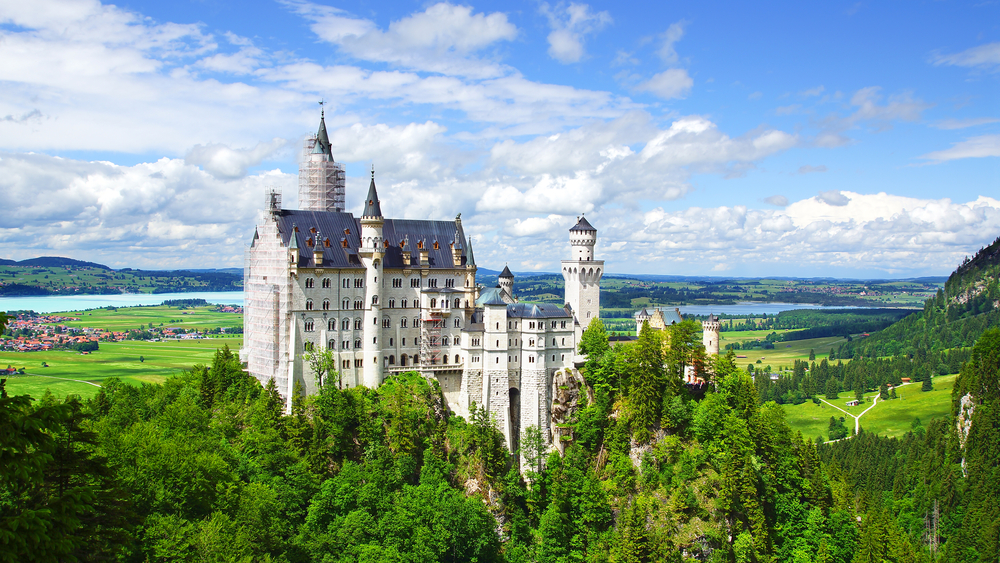 Igor Plotnikov / shutterstock.com
The Romantic Road
If the dreamy views of this historic Neuschwanstein Castle interest you, then taking the "Romantic Road" up to see it would be the perfect option for you! This route is located in southern Germany between the towns of Wurzurg and Fussen, and is about 200 miles long. This long trip enables you to take in every view of "quintessential" Germany: the numerous antiquated towns, castles and mountains are strewn throughout the journey and are sure to get you excited to reach your destination of Neuschwanstein Castle.
Whether you and your sweetie are looking for an adventurous time to bring you closer together or just want a few days to relax and unwind, the options are endless in Germany! Romance is just around every corner; from quaint towns that are bursting with culture to the snow-covered Alps and establishments of Old-World royalty, Germany is a one-of-a-kind dream destination!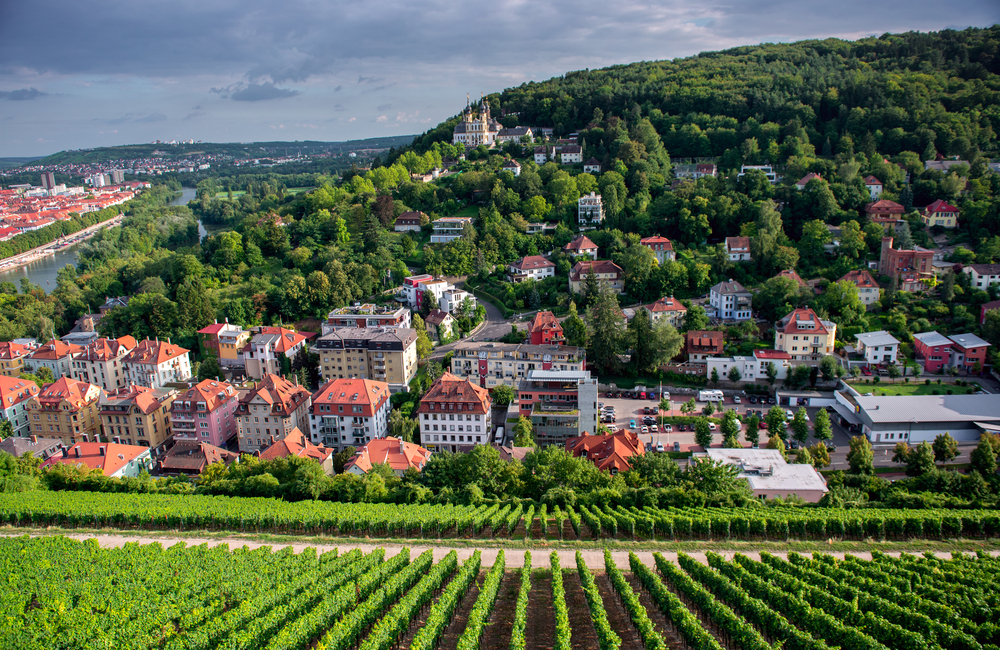 liseykina / shutterstock.com
The perfect backdrop
All of these places serve as the perfect backdrop to a brief but memorable weekend getaway for the two of you, or perhaps you can even renew your vows in one of these storybook locales. If you're hoping to take your first trip down the aisle while in Germany, it is important that you learn the legal rules prior to the ceremony. Furthermore, if you plan on having your stateside friends and family attend, make sure to give them fair warning so they can book their tickets well in advance; to cut down on mailing costs, either consider having an emailed invite or, if you're more old-fashioned, order them online and have the stationary delivered to a close loved one in the United States. To make your friend's life easier, make sure you work with a company like Envelopes.com or David's Bridal that will cheaply print the wedding invitations' envelops so your friend doesn't have to labor away handwriting the addresses.
Regardless of whether you're looking for a romantic German destination for the "big day" or just an average Saturday, you'll be enchanted by the dramatic natural scenery, majestic history and the intimate feeling of many of these lovely spots.
Author Profile:
Monique Sampaolo
is a recent graduate of the University of Central Florida with a Bachelor's in communications and a never-ending interest in anything that pertains to love and relationships! When she's not running around the streets of New York City, you can find her writing about marriage, wedding fashion, romantic destinations and so much more!