A holiday in Germany offers both the chance for adventurous sport and luxury living off the slopes. Skiing is a popular pastime in Germany and accommodation and ski slopes in Germany are amongst the best in the world. There are plenty of other activities and sights to see in Germany as well though, including tranquil lakes, historic castles, Alpine towns and wonderful spas.
Here are some of the top ski resorts and hotels in Germany, which offer fantastic opportunities for skiing, hiking, exceptionally good cuisine and luxurious accommodation.
Reindl's Partenkirchener Hof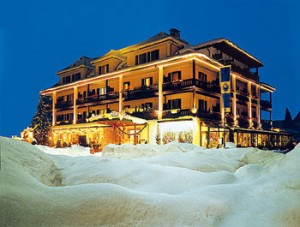 Located in the Bavarian Alps in southern Germany, this five star hotel is the best amongst many others found in the Garmisch-Partenkirchen resort, the largest ski resort in the whole of the country with an interconnected mountain range comprised of five mountains.
The location offers the only chance in Germany to ski on a glacier, which is located on the highest mountain in the country, the Zugspitze. The hotel itself features a large spa and a restaurant which serves traditional Bavarian food. Despite the glamour, luxury and comfort on offer here, there remains a charming family atmosphere.
If you're looking for adventurous activities and fun in the snow, the location of this hotel is perfect for you.
Hotel InterContinental Berchtesgaden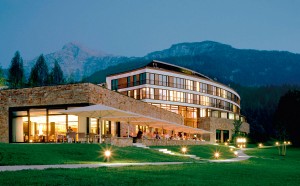 This five star hotel is located 1000m above sea level close to the Bavarian and Austrian border and offers some truly spectacular views. It houses everything you could possibly ever want or need, including the highest golf course in Germany, a health and fitness centre, a luxury spa with both indoor and outdoor pools and three restaurants, one of which is the Michelin starred Le Ciel.
The Rocks American Bar is a particular highlight of the hotel, with leather armchairs, a giant stone fireplace and uninterrupted views of the mountains making for an incredibly relaxing and cosy atmosphere. There are also over 400 different whiskeys and cognacs to choose from.
There are plenty of activities on offer, so on a day off from skiing why not take a boat trip around the beautiful Lake Königssee, go hiking, horseback riding, Nordic walking or paragliding?
Hotel Belle Epoque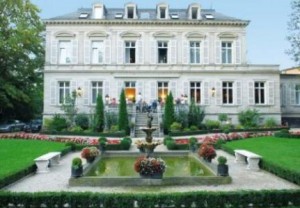 This luxury boutique hotel was originally a 19th century villa and lies on the Western foothills of the magical Black Forest in Baden-Baden. Outside, the grounds and gardens are manicured and beautifully well maintained.
Once inside, you will feel as though you have stepped back in time to another era. The sweeping grand staircase takes you up to a selection of twenty rooms, all of which are decorated in the belle époque style with decadent furnishings, antique four poster beds and swathes of rich fabric.
The nearby Bernhard Langer golf course is affiliated with the hotel and offers the chance for a spot of golf. Relax in the salon and take afternoon tea by the open fire or take a turn about the grounds and stroll along the Lichtentaler Allee, which leads to the nearby Roman-Irish thermal baths.
Althoff Seehotel Überfahrt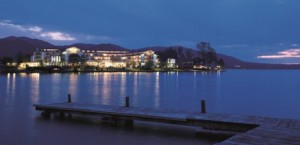 Situated in Rottach-Ergen, this five star hotel is one for those looking for a bit of tranquillity. It is situated on the clear, still waters of Lake Tegernsee where it has stood in one form or another since 1837. Being at the waterside and enjoying panoramic mountain views makes the location of this hotel almost unbeatable.
There are historic castles nearby for you to explore, alongside the cities of Munich and Salzburg. The hotel offers various packages depending on your sightseeing desires, so you arrange to do as much or little as you would like during your stay.
Aside from the stunning location, there is much to see and do within the hotel itself. The spa offers an extensive range of beauty and wellness treatments and the restaurant, run by chef Christian Jürgens, has recently been awarded its third Michelin star, a rare and special achievement.
Alpenhof Murnau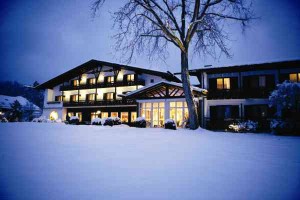 Located in the picturesque town of Murnau in upper Bavaria, this hotel offers a host of outdoor activities nearby alongside a luxuriant interior. Within the hotel you will find a Michelin starred restaurant, a sun terrace, a spa (which offers a couples treatment room) and both indoor and outdoor swimming pools. The hotel offers views across the beautiful Murnauer Moos nature reserve.
During the summer months, you will be able to take part in golf, tennis, hiking, sailing and hot air ballooning. In winter you will be able to enjoy all of the traditional Alpine pursuits, including skiing, snowboarding and ice-skating. If you visit during the festive season, there are some charming traditional Christmas markets nearby for you to meander through.
Book your room at Alpenhof Murnau here!
Author profile:
This guest post was written by
Joshuah
from 
Quintessentially.com
, the concierge.  Josh is a keen traveller and likes to explore, he is also a fanatical skier and he just loves powder days.