Imagine this… taking a horse and carriage ride through the Rheingau vineyards while sipping Riesling and castle hopping. Is this the perfect combination for a "pinch me am I dreaming" or "am I a character in a fairy tale" moment?
A Fairy Tale Moment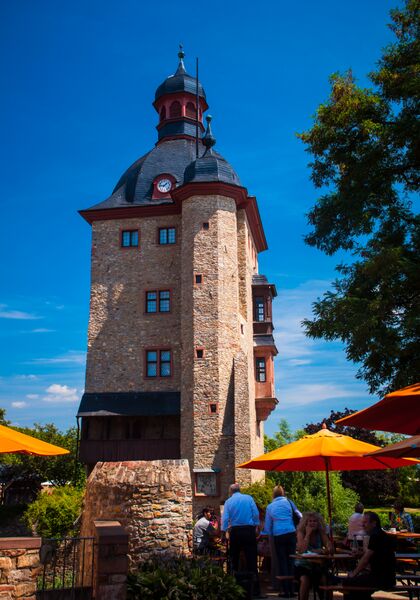 © Gemma
Well luckily I was not dreaming and fairy tale moments do come true in the Rheingau with the help of Mr. Gottfried Schuth's horse and carriage tours. You can book several beautiful wagon rides in the Rheingau region for a lovely afternoon out with your group of friends. Our tour visited two castles with wine tasting and a light picnic in the vineyards along the way.
First Stop on the Tour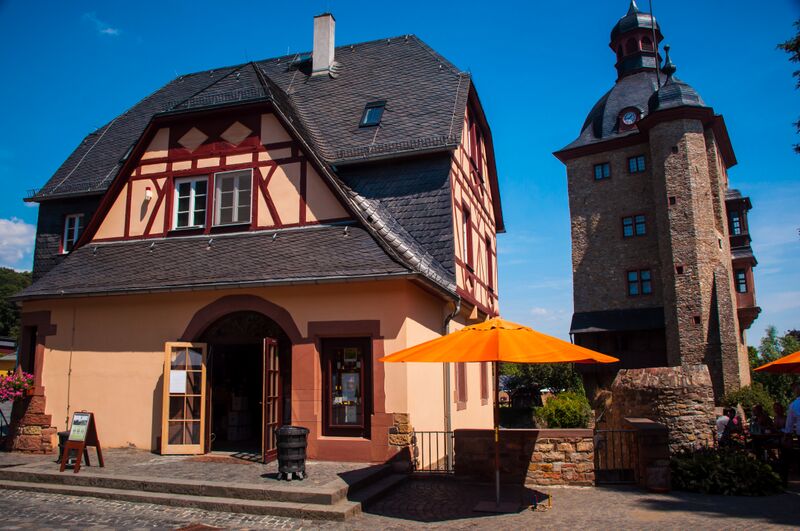 © Gemma
The wagon conveniently met us all in a parking lot along the Rhien River and then we were off! First stop was at the charming Schloss Vollrads, where you can sight see and enjoy some wine tasting in the castle's Vinothek.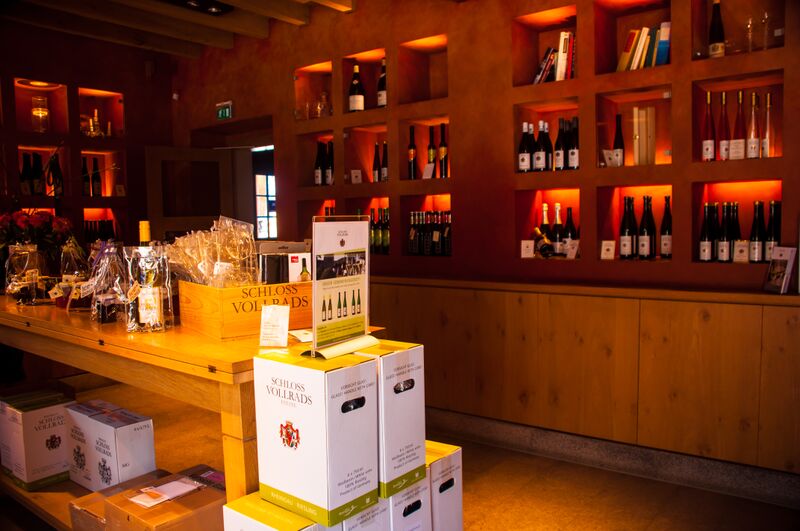 © Gemma
This gorgeous castle and wine estate have been making wine for over 800 years! And the early 14 century tower looks like right out of the German fairy tale, Rapunzel! Visitors can enjoy sipping Riesling and take in breathtaking views of the tower and surrounding pond.
Second Stop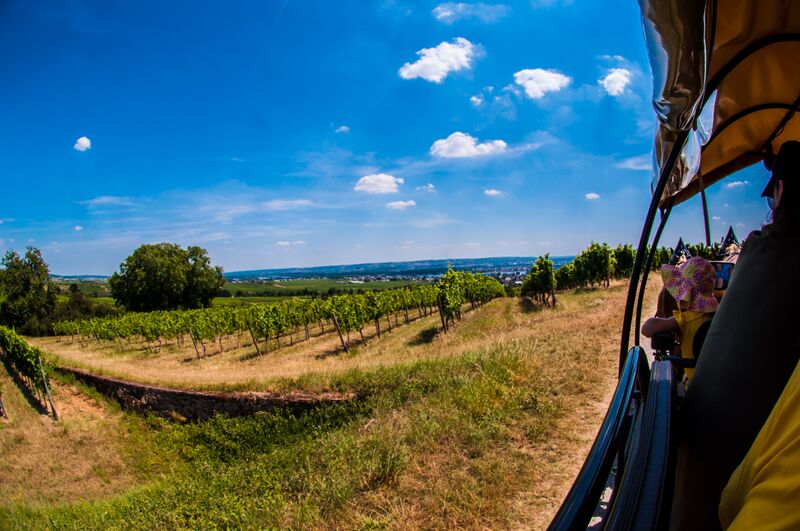 © Gemma
After my daydreaming of envisioning Rapunzel dropping her long golden hair out of the tower, it was time to get back on the wagon! Some members of the group bought several wines that they just sampled in the Vinotek.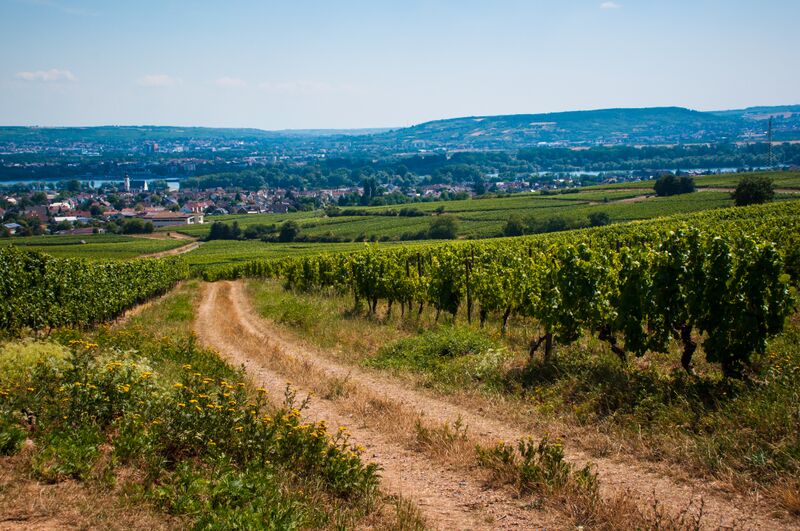 © Gemma
We went further into the vineyards, then the wagon stopped at a wonderful wine tasting picnic set up by Mr. Schuth's tour. His wife was there along with their third business partner, their 15 year old dog named Charly.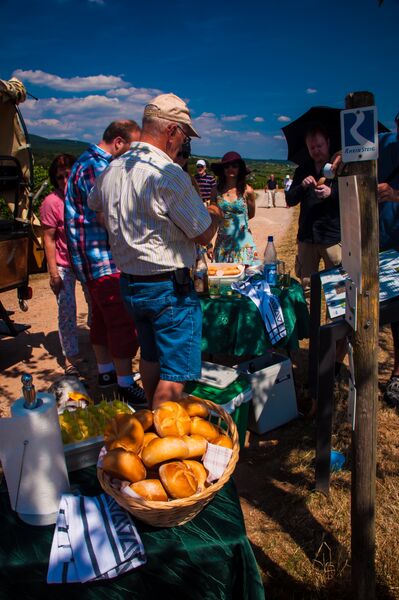 © Gemma
The stop they chose had an amazing view. We were high, in the sunshine and the atmosphere was very calming. I thought it was interesting to be so close to all of the grapes which looked so healthy and delicious. I look forward to drinking them when they turn into wine soon!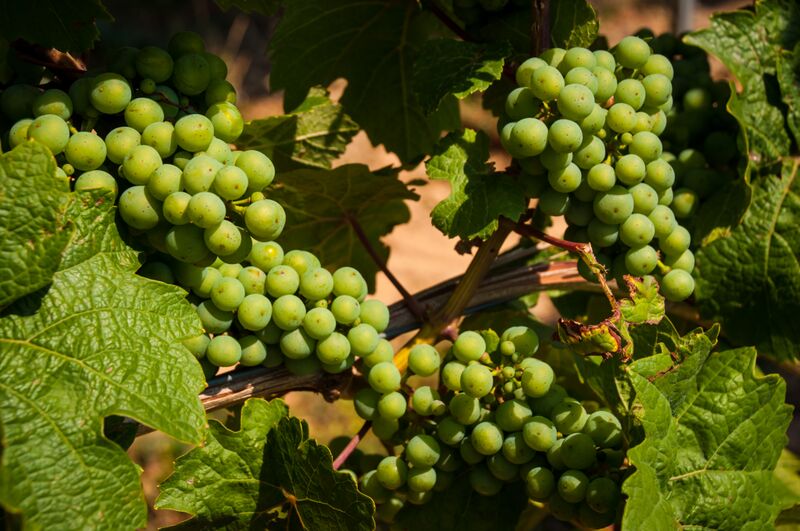 © Gemma
Third and Final Stop
Now with a belly filled of wine and cheese, it was back on the wagon to the final stop, Schloss Johannisberg. This beautiful castle has a wine shop, a great café and a breathtaking view of the Rheingau. To walk to the lookout area, you pass through grapevine covered awnings and sweet smelling red rose bushes. Johannisberg is a must visit castle!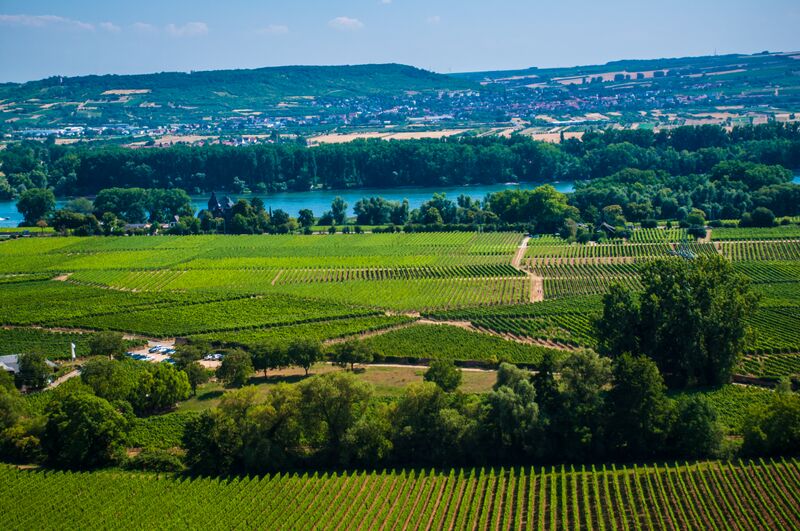 © Gemma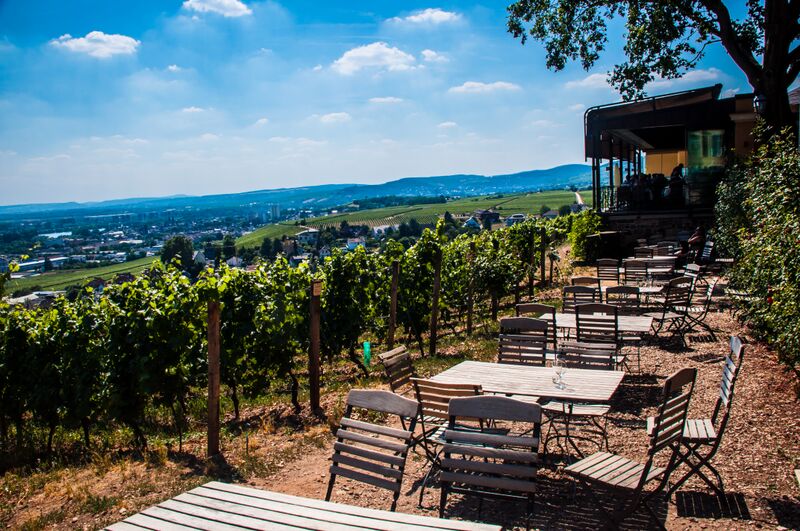 © Gemma
Schloss Johannisberg has been making Riesling for over 900 years and is known for creating the first late harvest wine called Spätlese.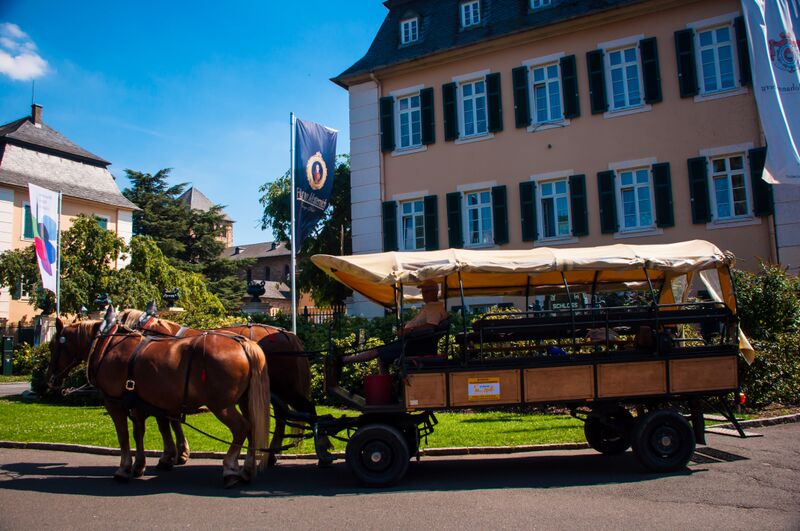 © Gemma
The entire trip was a magical day and a great change from the normal road trip. Contact Mr. Gottfried Schuth's horse and carriage tours for more information to making your ordinary weekend very extraordinary!
How to Get There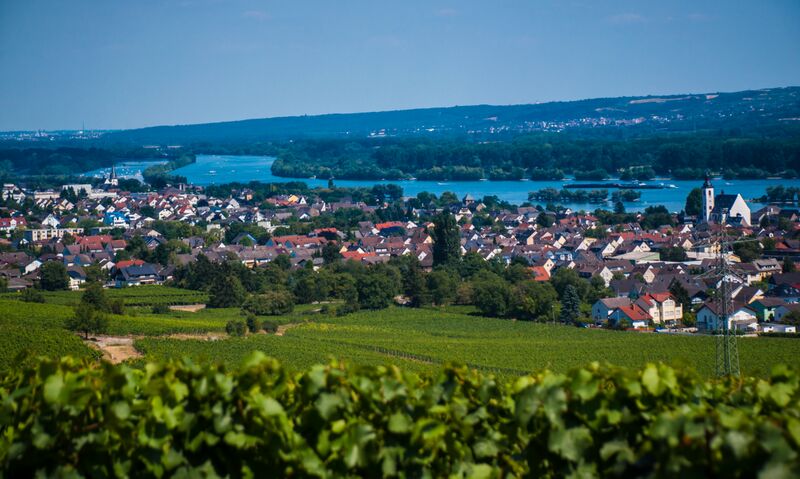 Rheingau is about a 40 minutes drive from Wiesbaden, 55 minutes from Kaiserslautern and 2 hours 50 minutes from Stuttgart.
Author's Profile: Gemma is a mom, a veteran and an Army civilian living in Wiesbaden, Germany. With New Jersey roots, she is enjoying her extended European vacation.
Featured Image Photo Credit: © Gemma