If you're looking for a summer activity to keep the kids busy, while not completely abandoning their learning, head to the Vogtsbauernhof Outdoor Museum in the Black Forest. 
The open air museum is a sprawling area that offers plenty of sunshine, fresh air, and stunning countryside views, in addition to a look into historic farmhouses dating back 400 years.
The museum is open 7 days a week from 9 a.m. to 6 p.m.
COVID Notes
You do not need to book a ticket in advance. Access to the indoor museum restaurant "Hofengel" as well as indoor events (e.g. lectures) is only possible for adults, adolescents and children from the age of 6 on presentation of a daily negative antigen rapid test (24 hours) or proof of vaccination or convalescence.
You can have a quick test carried out from 9 a.m. to 2 p.m. and from 2:30 p.m. to 7 p.m. with and without prior notification at the test station in the visitor car park. Special tests are used for children.
Masks must be worn inside all buildings.
The playground is open.
What's There
Historic Farm Houses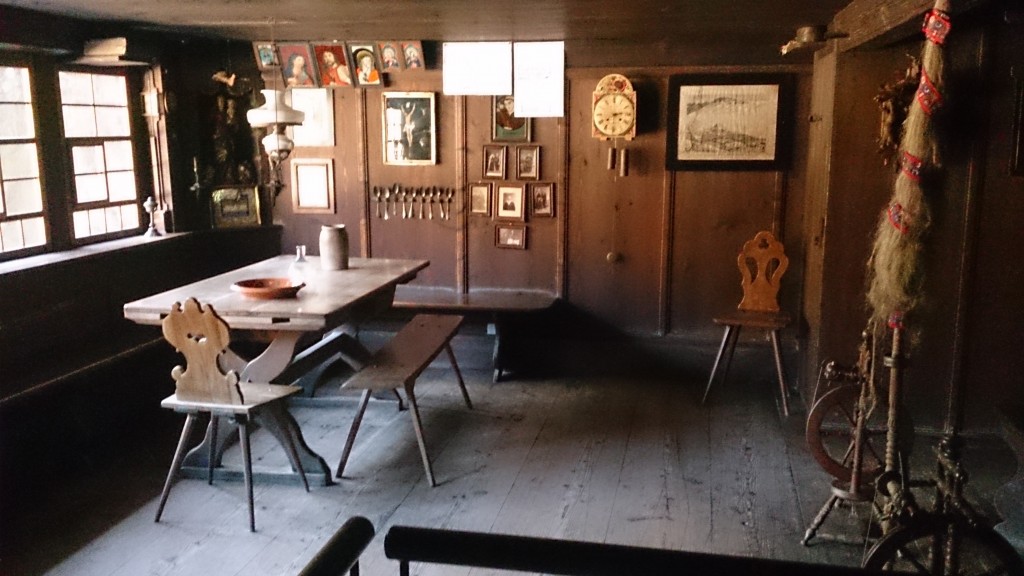 Along the grounds are eight farm houses, six of which are fully furnished. Walking through each house is like traveling back in time. My mother often complained of our house feeling like a zoo, but these families actually lived right above their animal stables! The smell, you guys, can you even imagine?
Kids' Activities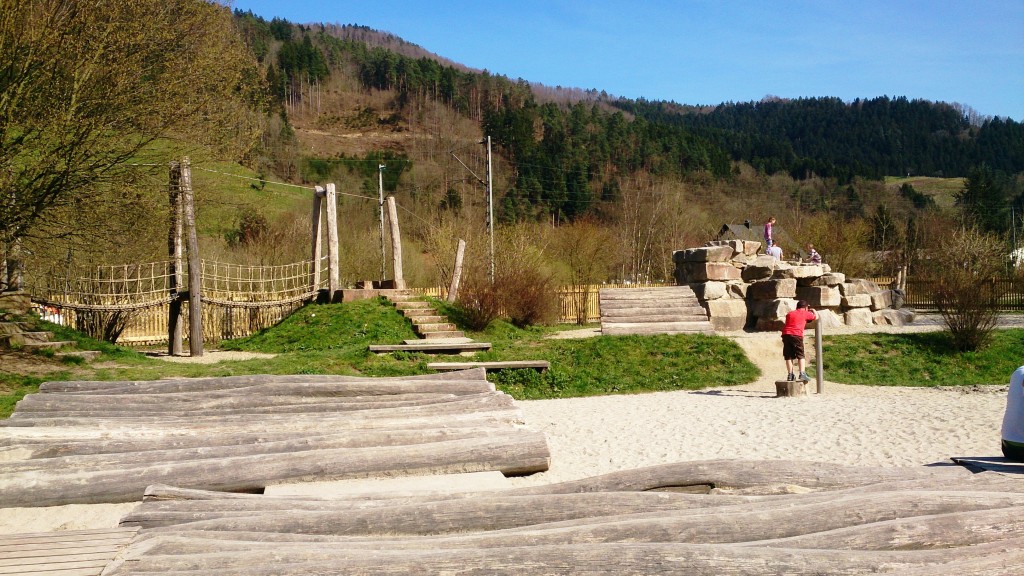 The museum has many play areas specifically for kids including an adventure playground, children's attic and play barn. Many of the houses have hands-on areas where adults and children can immerse themselves in farm life. My favorite was a bench with udders that visitors can milk (without fear of animal aggression).
Basket Weaving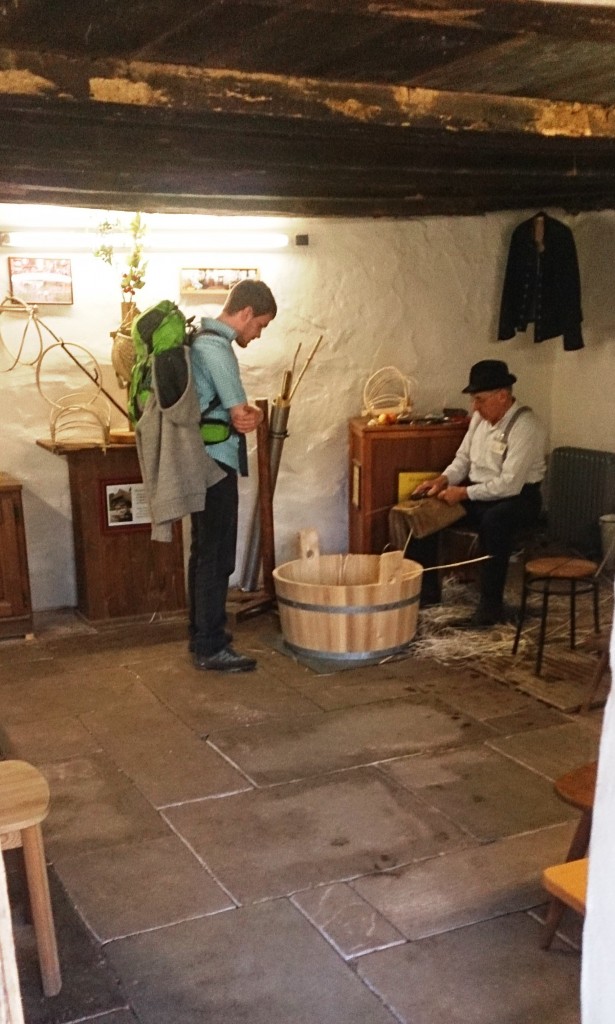 Handicraft demonstrations are also happening around the museum at any time. We watched a basket weaver at work.
Farm Animals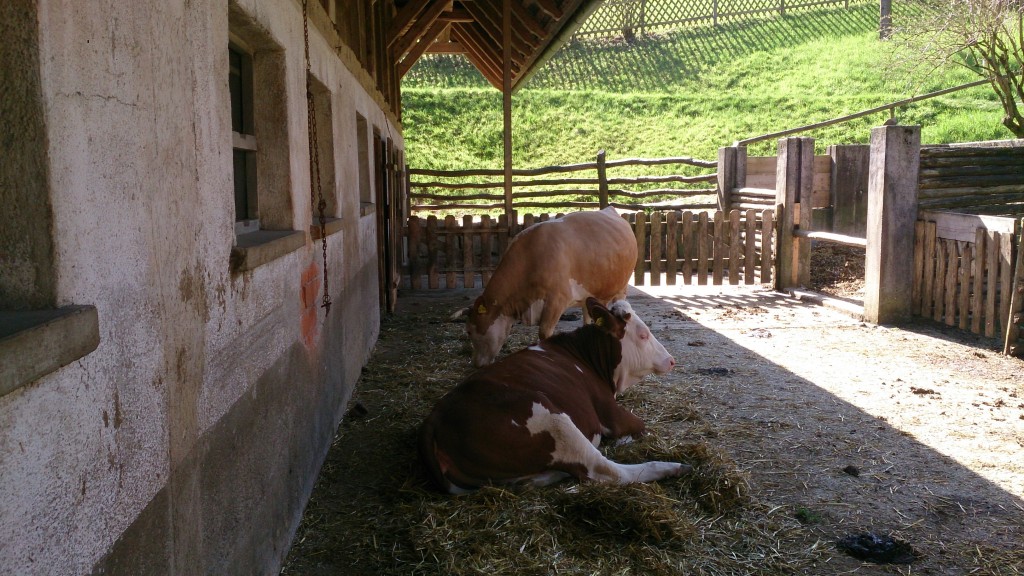 True to its history, the museum has lots of farm animals including cows, sheep, pigs, horses and goats. The benefit of visiting in early spring was that I got to see the newest arrivals—a calf, two kids and two lambs.
When regaling the story of my trip to my husband, I proclaimed "I want a kid!" I think he was on board until I explained that I meant baby goat. He said "no" but I suspect he just wants to keep it a surprise. Our anniversary is coming up.
Where to Eat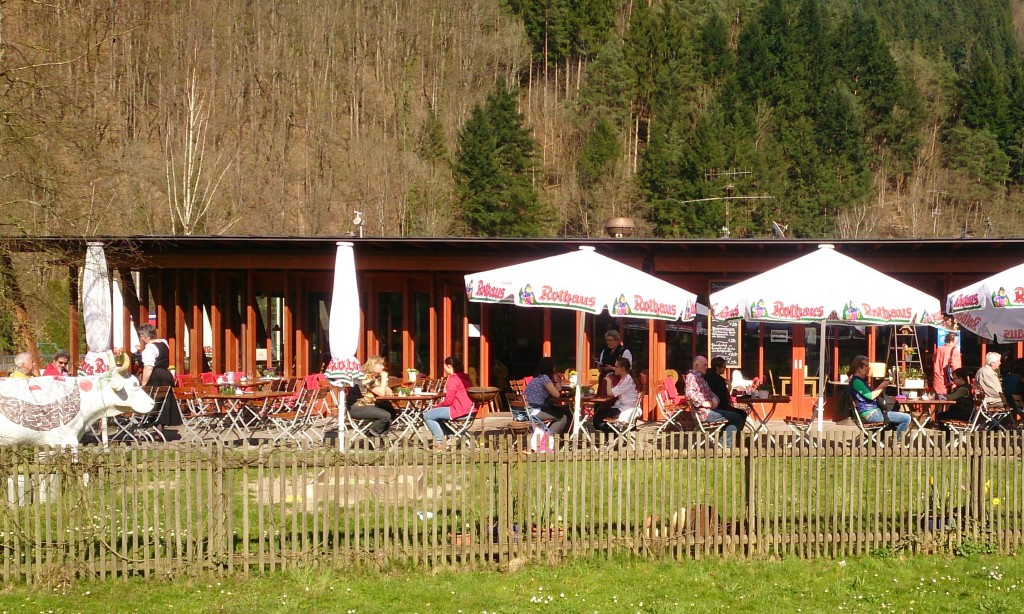 You'll need sustenance after a day of walking around, and you'll find plenty here. There are a couple of casual, kid-friendly restaurants with outdoor seating, and several places to grab a quick bite between the parking lot and museum. We grabbed wine and ice cream at the museum and some Black Forest meats, breads and cheeses from the vendors just outside of the museum to take home.
Parking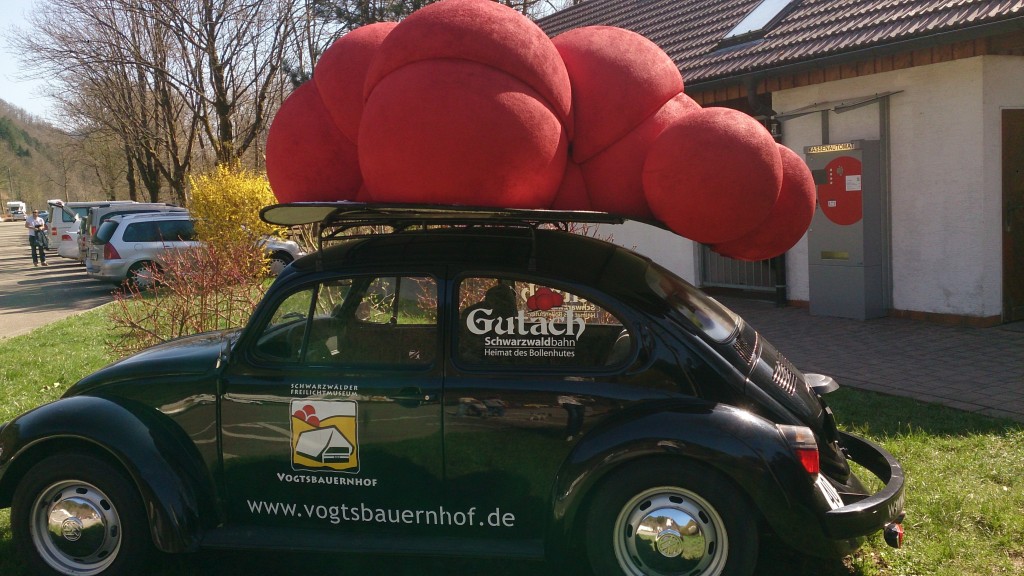 Signs for museum parking are visible from the road. Pull in and take your parking ticket, then follow the signs and the walking path to the museum gates. Parking costs €3.
Tickets and pets
Prices are €10 (for adults), €5.50 (for children 6-17) and €3 for an audioguide (including in English). Family day passes, group passes and guided tours are also available. Visit https://www.vogtsbauernhof.de/en for more details.
Dogs are permitted on leashes.
Getting There
Vogtsbauernhof Outdoor Museum is located about 2 hours southwest of Stuttgart, 2 hours and 30 minutes south of Kaiserslautern and 2 hours and 40 minutes south of Wiesbaden. For train details, visit DB Bahn.
Author Profile: Kelly is a DOD wife, devoted dog-mom, a mediocre cook, a whiskey connoisseur and an avid traveler who's exploring the Kaiserslautern area with dog and husband in tow.