Wiesbaden and the surrounding areas offers an enormous variety of fun events, activities and places to go for families. While in Germany, get out and enjoy your European experience!
1. Wiesbaden Museum
This museum will surprise you as it combines natural history with contemporary art and antique paintings. The natural history is exhibited in four themes: color, shape, move and time. The Color section of the museum includes animals and plants of the same color.  Movement involves how animals move around and what parts of their body they used to move. Be fascinated with flying snakes or see an octopus up close. Visitors are often fascinated by the various shapes of animals and plants. The Time section will amaze you with its 30 million years old skeleton and more. The museum also has more than 100 works by Russian painter Alexej von Jawlensky. Additionally, art lovers will find objects, sculptures and painting from the latter half of the 20th century.
Hours of Operation:
Tuesdays and Thursdays, 10 a.m.-8 p.m. / Wednesday, Friday & weekends, 10 a.m.-5 p.m.
Closed January 1, May 24 & 25 and December 31
Location:
Friedrich-Ebert-Allee 2
65185 Wiesbaden
Telephone 49 (0) 611 335 2250
2. Tobolino
Tobolino is a fun indoor playground in which children can enjoy playing, running, climbing and more. Equipment includes a climbing volcano, trampoline, a bouncy castle, a beach scene with a pirate ship, a soccer area and more. Food and drinks are available at a reasonable price. Birthday parties can also be booked in advance.
Hours of Operation:
Monday-Thursday, 2-6:30 p.m. / Friday, 2-7 p.m. / Saturday & Sunday, 10:30 a.m.-7 p.m.
Location:
Dammweg 11
55130 Mainz
Telephone: 49 (0) 6131 622 8202.
3. The Fasanerie Zoo and Botanical Gardens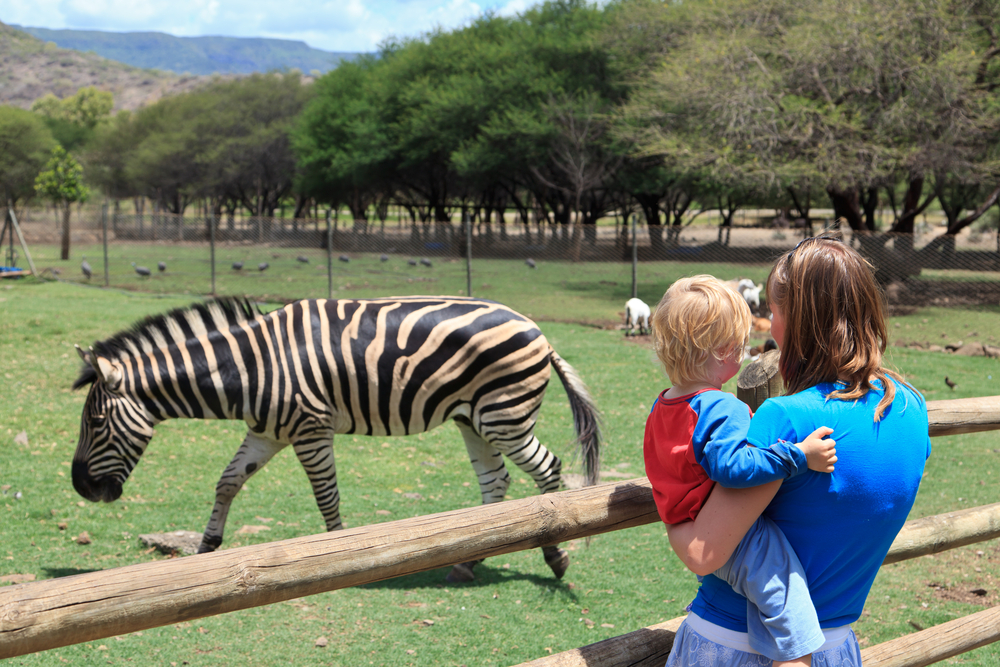 There are approximately 50 different types of animals including indigenous wild and domesticated animals, including domestic pig, wolves, foxes, peacocks and even a bear. Families will enjoy as they experience the world of animal and botanical life located in north-west of Wiesbaden. At the garden visitors will find meadows, woods and water, as well as exotic and indigenous plants. Entrance is free!
Hours of Operation:
November 1-March 31, 9 a.m.-5 p.m. / April 1-October 31, 9 a.m.-6 p.m.
Location:
Wilfried-Ries-Straße 20
65195 Wiesbaden
Telephone: 49 (0)611 46 89 307
4. Kartbahn A60
Adults and kids (age 9 and older) can enjoy a day on the tracks. You can go kart (Sodi GT5) race with family, friends as well as strengthen team spirit. It is recommended to make reservations in advance. (There is a height restriction for children.)
Hours of Operation:
Monday-Friday, 4-11 p.m. / Weekends & German Holidays, 12-11 p.m.
Location:
Budenheimer Weg 67
55262 Heidesheim
Telephone: 49 (0) 6132 897 5634
5. Taunus Wunderland Freizeitpark
This amusement park is situated 12 km from Wiesbaden and lies on the slopes of the Taunus Mountains. This small park is aimed specifically for young families. The rides are categorized as thrill, action and kids fun. Visitors can enjoy a rollercoaster, bumpy cars, water rides, a mini carousel, simulators, mini golf, petting zoo, magic show, a play house and much more. In 2012 the park opened the Goldmine Resort, an adventure section for children including playground with tubes, observation towers, slides, and more. And for those who like BBQ, available is a free BBQ area with four grills and plenty of seating both indoors and outdoors. Advance registration is required.
Hours of Operation:
The Amusement park will be open from April 12 to November 2, 2014
Location:
Haus Zur Schanze 1
65388 Schlangenbad
Telephone: 49 (0) 6124 40 81
6. Rambazamba Kinderspielparadies
This indoor playground has numerous attractions for children. There are giant slides, twister slides, a softball shooter, inflatables, football tables and pitch (also for basketball), go-karts (50 cents a ride) and more. There is also toddler friendly equipment to keep them amused and help build their motor skills.
Additionally there is a bistro with family friendly prices as well as free Wi-Fi available. Birthday parties should be booked in advance.
Hours of Operation:
Open daily from 10 a.m.-8 p.m. (except on Thursdays from 1-7 p.m.
May 1-September 30: Wednesday 1 p.m. and Monday to Thursday until 7 p.m.
Open 10 a.m. Monday to Sunday during school holidays and public holidays
Location:
Mombacher Strasse 76a
55122 Mainz
Telephone: 49 (0) 6131 570 1770
7. Rheinfels Castle
If you are in the Wiesbaden area, then you must vist the largest and most imposing castle (built in 1245) on the Rhine. Rheinfels was under siege by 28,000 French troops in 1692, adn then destroyed in 1797 by the French Revolutionary army. Though much of the castle is in ruins, some of the outer buildings are a luxury hotel, a restaurant, and a museum.
Hours of Operation:
The castle can only be visited with a pre-booked guided tour from November 11, 2013 to March 2014.
Location:
Schlossberg
56329 St. Goar
Telephone: 49 (0) 6741 / 7753 during the winter months: 49 (0) 67 41 / 3 83
8. Barfußpfad (Barefoot) Bad Sobernheim
The barefoot path is fun for adults and kids as they walk on a stimulated passage through clay, grass, sand, stones and bark mulch. There are wooden rollers, balance beams, ladders and posts in stair-step formation to try for those who like foot gymnastics. This path is great training program for the feet, especially for children. It helps develop the form and foot arches, builds muscles and ligaments, improve poster as well as promotes blood circulation. Running or walking on the barefoot path combines fun and doing something for your health.
Visitors can also walk through the Nahe River with safety ropes provided. Depending on the water level of the river, swimwear is advisable. It is recommended to use the suspension bridge (a rope bridge suspended above the water) or the ferry cable for children under age eight or if it is that the water is too high. A snack bar is also available.
Hours of Operation:
May to October, 9 a.m.-8 p.m.
Location:
Bahnhofstr. 4
55566 Bad Sobernheim
Telephone: 49 (0) 6751 81-241
9. EXPERIMINTA ScienceCenter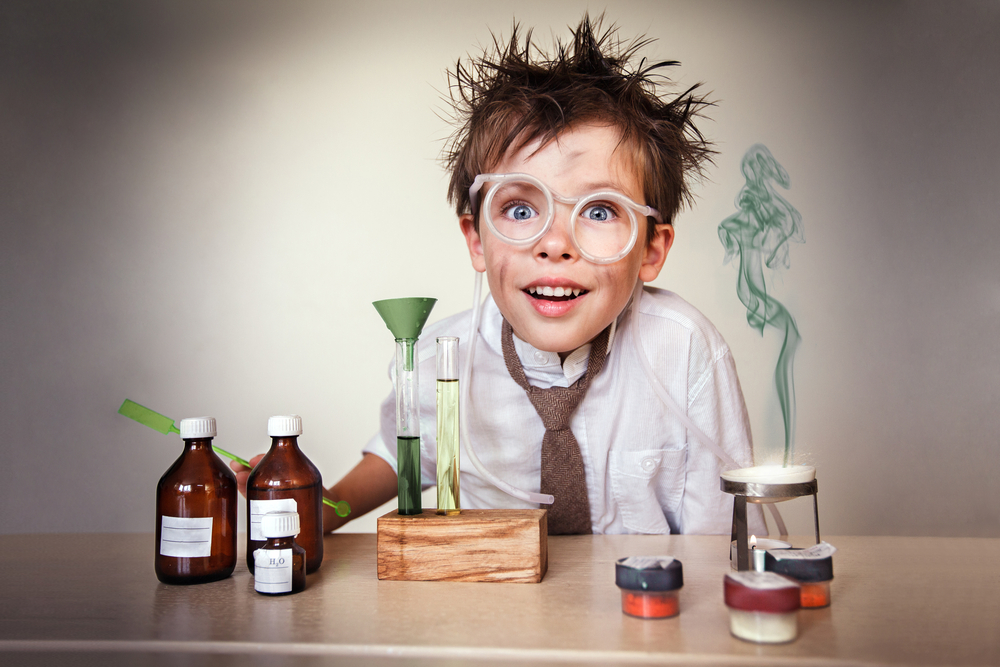 Have a hands on experience at about 120 experimental stations involving natural sciences, mathematics, information science and technology. The stations will challenge your experience and expand your mind as a combination of natural phenomena and science become entwined. EXPERIMINTA has more than 70 workshops for children for the following ages: 5-7; 8-10; children with parents, grandparents & adults.
Hours of Operation:
Monday, 9 a.m.-2 p.m. / Tuesday-Friday, 9 a.m.-6 p.m. / Saturday & Sunday, 10 a.m.-6 p.m.
Location:
Hamburger Allee 22-24
60486 Frankfurt am Main
Telephone: 49 (0) 69  713 79 69 0
10. Naturmuseum Senckenberg
The Naturmuseum Senckenberg is the second largest natural history museum in Germany and has the most comprehensive exhibition of large dinosaurs in Europe. Although the dinosaur exhibition is the most popular, the museum also has an extensive collection of animal exhibits from every era. Additionally Senckenberg has an expansive collection of stuffed birds, featuring more than 2,000 species. Another fascinating exhibit is a cast of an almost complete skeleton of Lucy, an Australopithecus afarensis, a hominid from 3.2 million years ago. Another fascinating attraction is a dinosaur fossil with its scaled skin preserved. The dinosaur exhibits are most popular with children. The museum offers regular evening lectures and tours.
Hours of Operation:
Weekdays, 9 a.m.-5 p.m. (except Wednesday, 9 a.m.-8 p.m.) / Weekends & holidays, 9 a.m.-6 p.m.
Closed: Good Friday, December 24 & 31 and January 1
Location:
Senckenberganlage 25
60325 Frankfurt am Main
Telephone: 49 (0)69 75420
11. Frankfurt Zoo
Discover more than 4,500 animals in over 450 species. Visitors do not have to travel the world to see gorillas, lions, rhinos, seals, tigers, otters and more. The Exotarium (aquarium and reptile house) houses fish, sea horses, penguins, snakes and crocodiles.  Throughout the year the zoo has a wide range of progrmam, including festivities for the entire family, presentations, exhibits and themed tours. Tours are offered for all ages, including elemnatry and high school students, college students, teachers, etc. Individual tours can also be arranged to see your favorite animals and answer all questions. The zoo also can help you organize birthday parties
Hours of Operation:
Open every day of the year, 9 a.m.-7 p.m. (summer) and 9 a.m.-5 p.m. (winter)
Location:
Bernhard-Grzimek-Allee 1
60316 Frankfurt
Telephone: 49 (0)69 212 33 735
12. Kinder Museum
Being a part of the Frankfurt Historical Museum, Kinder Museum presents exhibitions specifically for children on topics of local historical and cultural relevance with hand on learning experience. Vistors play an active role by touching, testing and trying things out.
Kids can learn basic principles and development of a craft by taking the following English speaking 2-day workshops:
Paper-mache sculpture- Kids  7-9 or 9-12 work together as a group or design their own sculpture. (Please wear old clothes.)
Get in the Act- Kids age 7-9 learn about and try out the functions of kitchen appliances used by their great-grandparents. They also dress up and play the roles of buyer, seller or cashier in an old fashion grocery store.
Looking for a creative birthday party? The following themed birthday parties can be booked for kids ages 7 and older:
Theatre party- Kids can dress up in historical costumes and role play in the Old Country Store as the buyer, seller or cashier just like a hundred years ago.
Paper party- Kids can make their own special paper past and produce from this past may different kidns of paper.
Painting party- Children create their own masterpieces with arcylics while using an easel.
Jewelry party- Children can create and design their own earrings, necklance or bracelets. They also learn how to thread and use a clasp and more.
Computer party- Children can edit and design their own pictures. Then by using a computer graphics program, their pictures will be sset into a fun and unique background. The results will be printed and burned on a CD.
Hours of Operation:
Monday, 10 a.m.-6 p.m. (during school holidays) / Tuesday-Sunday, 10 a.m.-6 p.m.
Location:
An der Hauptwache 15 – Mezzanine
60313 Frankfurt am Main
Telephone: 49 (0) 6921  23 51 54. For information and booking call between Monday-Thursday, 10 a.m.-3:30 p.m. at 49 (0)69212-35154.
13. Main Tower
Take in a panoramic view of Frankfurt's famous skyline from the historical Kaiserdom imperial cathedral, which was the highest building in the city up until the 1950s. The view is spectular and beautiful! You will also discover that Frankfurt is more than the financial center. The Main Tower has become the symbol of Frankfurt.
Hours of Operation:
In the summer: Sunday-Thursday, 10 a.m.-9 p.m. / Friday & Saturday, 10 a.m.-11 p.m.
During the winter: Sunday-Thursday, 10 a.m.-7 p.m. / Friday & Saturday, 10 a.m.-9 p.m.
Location:
Neue Mainzer Straße 52 – 58
D – 60311 Frankfurt a. M.
Telephone 49 (0) 69 3650 – 4740
14. Lego Store
Kids are welcomed to sit for hours and get their creative juices flowing. Extra play tables are there just for that.
Location:
Wiesbaden                                                                  Frankfurt
Kirchgasse 78                                                              MyZeil Einkauftszentrum
65183 Wiesbaden                                                       60313 Frankfurt
Telephone: 49 (0) 611 166 6499                              Telephone: 49 (0) 69209 776 99
Hours of Operation:
Wiesbaden                                                                  Frankfurt
Monday-Saturday, 10 a.m.-8 p.m.                         Monday-Wednesday, 10 a.m.8 p.m
Thursday-Saturday, 10 a.m.-9 p.m
15. Das Lilien-Carré Shopping Center Wiesbaden
Enjoy a relaxed shopping experience for yourself, while the little ones are taken care of in the princely Tots garden. Every Saturday 11 a.m.-6 p.m. in the first floor next to Nanu-Nana, free child care (up to 2 hours) is available to parents who would like to spend a little time exploring the shopping center.
Parents can leave their children at the age of three to ten years for a maximum of two hours in the hands of qualified nannies and go shopping in their own time. The Tots Garden includes a bouncy castle, car land, crafts corner, a doll's house, games, a slide, a Kids Kitchen and much more…
Hours of Operation:
Monday – Saturday 10 a.m.-8 p.m.
Childcare Facilities:
Saturdays 11 a.m.-6 p.m. (children taken from 2years old for a maximum of two hours).
Location:
Lilien-Carré Wiesbaden
Bahnhofsplatz 3
65189 Wiesbaden
Website
Telephone: +49 611 411407-0
16. Neroberg Mountain Railway & Museum
Enjoy a unique experience – a ride on the Neroberg Mountain Railway, a historic monument! It is the oldest water ballast-driven cog-and-rack railway in Germany. Since the service opened in 1888, Germany's Year of the Three Emperors, the two original wagons – bearing Wiesbaden's brightly coloured blue and yellow livery – have been rumbling up and down the Neroberg, Wiesbaden's landmark mountain.
The ride along the via- duct to the upper station is like a journey back in time. At the top, there are a multitude of fun things to do for old and young alike. While some may bravely take on the heights of the high ropes course, others can choose more leisurely options such as going on a walk to the "Leicht- weisshöhle" (white cave), visiting the Greek chapel or discovering the forest on the Neroberg adventure trail. It is also possible to book guided tours at the Wiesbaden Marketing Department, which can include other Wiesbaden sights alongside the Neroberg attractions on demand.
Powered by sophisticated technology, the Neroberg Mountain Railway tram travels several thousand kilometres every year. By dint of a well-designed system involving water ballast and backed by gear wheels, the trains pull themselves up to the top. Detailed information on this complex system would be provided to you in the museum. 
Hours of Operation:
The Neroberg Mountain Railway travels every quarter hour.
April, September and October:  Mondays to Fridays 11 a.m. – 19 p.m. Weekends 10 a.m. – 19 p.m. and holidays
May to August: Daily 09 a.m. – 08 p.m.
Location:
Wilhelminenstrasse 51
65193 Wiesbaden
For navigation use:
Nerotal 66
65193 Wiesbaden
Telephone: 0611 236 8500
17. Kletterwald (Climbing Forest) Wiesbaden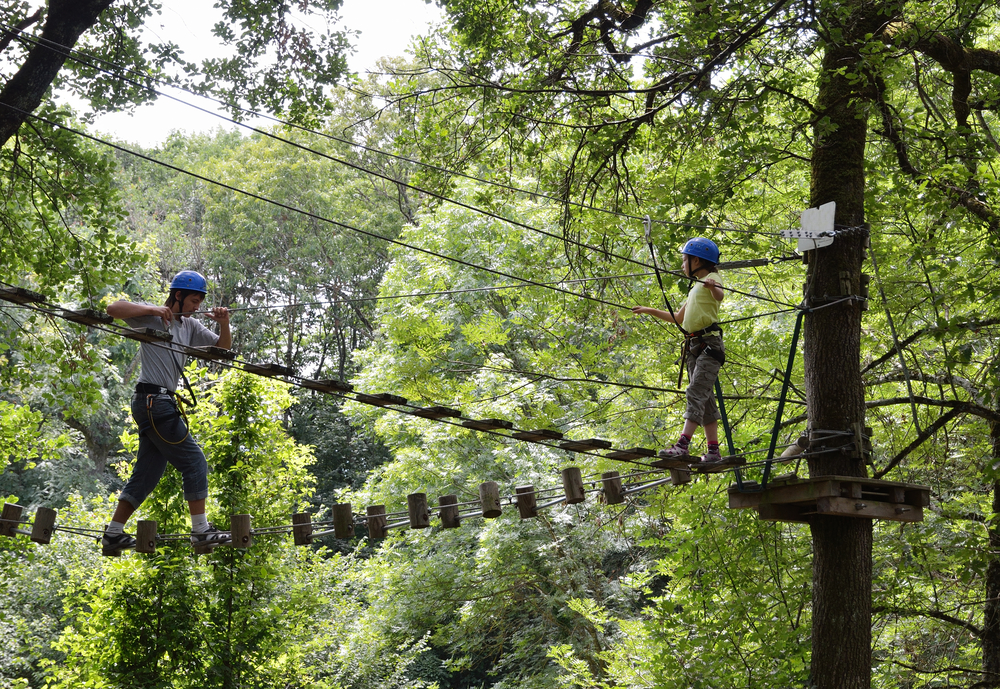 High above Wiesbaden on the Nero mountain is a beautiful location between
ancient oaks and beeches, which is home to one of the largest and certainly one of the best high ropes courses in Germany. It offers adventure, fun, nature and team experiences for young and old.
The Nero mountain with its various attractions and entertainment venues is just as popular as for school trips, team events and corporate outings for day trips with family and friends.
At the foot of the Taunus, immediately above Wiesbaden tree climbing Nero mountain is also very easy to reach from Frankfurt and the Rhine-Main area.
The climbing park consists of several courses in different heights and with different levels of difficulty. During the 3 hours stay, the participants climb from tree to tree. You are secured at all times by 2 safety ropes (cowtails). Above the entire course, there is a Safety System composed of cable ropes. All visitors are permanently locked into this system.
Children from 4 years old can use the climbing forest (under supervision). A safety briefing and instructions for getting around the course are given to all attendees upon arrival.
Hours of operation:
Season start: March 15th, 2014
Season end:  November 16th, 2014
Opening Hours March 15th – 31st:
Only March 15th, 16th, 22nd, 23rd, 29th and 30th at 10:00 a.m. Changes due to bad weather conditions possible.
Outside of school holidays: Wed, Thur, Fri.: 1.00 pm
During easter vacation (Hessen, Rhineland-Palatinate): Mo. – Fr.: 10.00 am
During summer vacation (Hessen, Rhineland-Palatinate): Mo. – Fr.: 9.00 am
During fall vacation (Hessen, Rhineland-Palatinate): Mo. – Fr.: 10.00 am
Sat, Sun, public holidays and long weekends after or before a public holiday: 9.00 am
Family Day (2 adults and 2 children): Every Thursday (except public holidays)
Last Entries:
May – August: 7.00 pm (Last entry to the rope course 8.00 pm at the latest)
Off season: 2 hours before dusk
Location:
Neroberg 1
65193 Wiesbaden
Tel: 0611 532 5157/0170 458 0466
18. Wiesbadener Nordwand (Indoor Climbing & Adventure Park)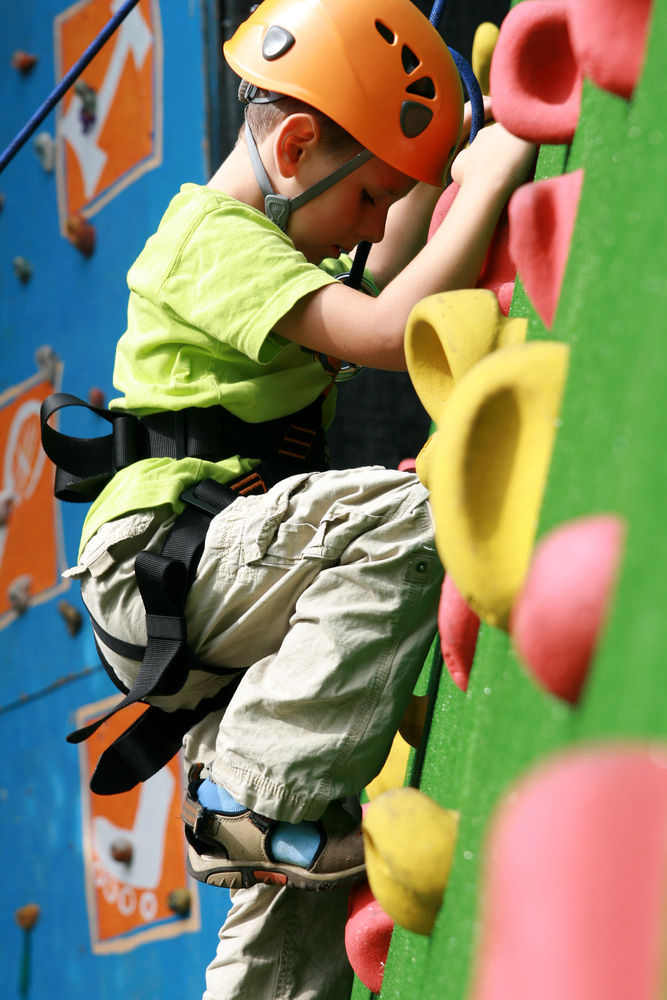 Let the indoor climbing world inspire you. Spectacularly designed and unique in Central Germany, you can try all climbing variants in this indoor "Adventure Park" .
Enjoy a huge indoor ropes course with over 50 exercise elements at your disposal as well as a giant climbing wall with ropes and over 30 different difficulty levels. In addition, you can try the mega-giant swing with up to 12 meters in height. An unforgettable experience awaits you.
Through an award-winning system "Smart Belay " link you are guaranteed maximum safety at all times. Perfect for all weather conditions – the mood lighting of the forest rope course creates exceptional climbing ambience.
Children from 6 years old can use the climbing wall. Children from 7 years can use the ropes course.
Hours of operation:
Montag – Friday: 10 a.m.-11 p.m.
Weekends & Holidays: 9 a.m.-10 p.m.
Location: 
Hagenauerstrasse 49
65203 Wiesbaden
Tel: 0611 98896244