Tough Mudder is a 10-12 mile obstacle course designed to test all-around strength, stamina, teamwork, and mental grit. Tough Mudder considers itself "Probably the Toughest Event on the Planet." Launched in 2010, in Bear Creek, PA. today the events take place all over the world, including the USA, UK, Australia, Canada and for the second year running, Germany.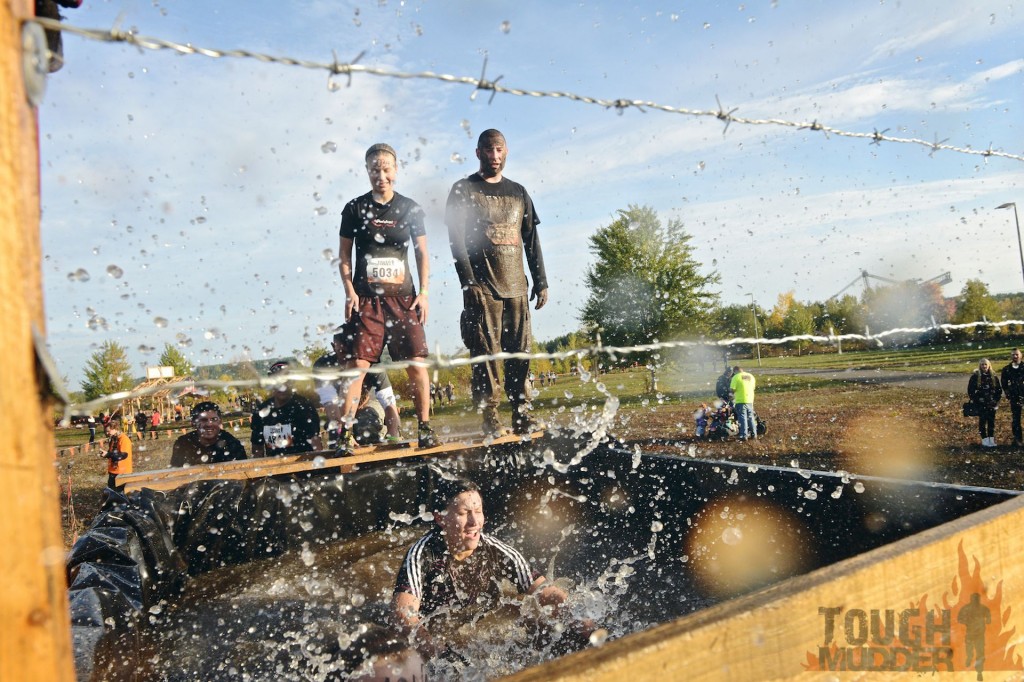 Tough Mudder Returns to Germany
Following the successful launch of Tough Mudder Germany last year the spectacular adventure challenge series is back, with a vengeance. From July to October five events are planned to take place all over Germany that guarantee pure adrenaline, challenge endurance, and will summon a team spirit you never knew possible.
The hardcore Tough Mudder course has been designed by British Special Forces. Challenges such as "Funky Monkey" – a climbing frame on an icy pond, or "Everest" – a quarter pipe covered with mud and grease will require a large dose of grit, guts and team spirit. But it's perhaps the obstacles such as "Arctic Enema" – a swim in a freezing skip, or "Electric Eel" – a tricep-crawl through mud whilst dodging hanging live wires, that has teams fearing for their sanity, if not their lives.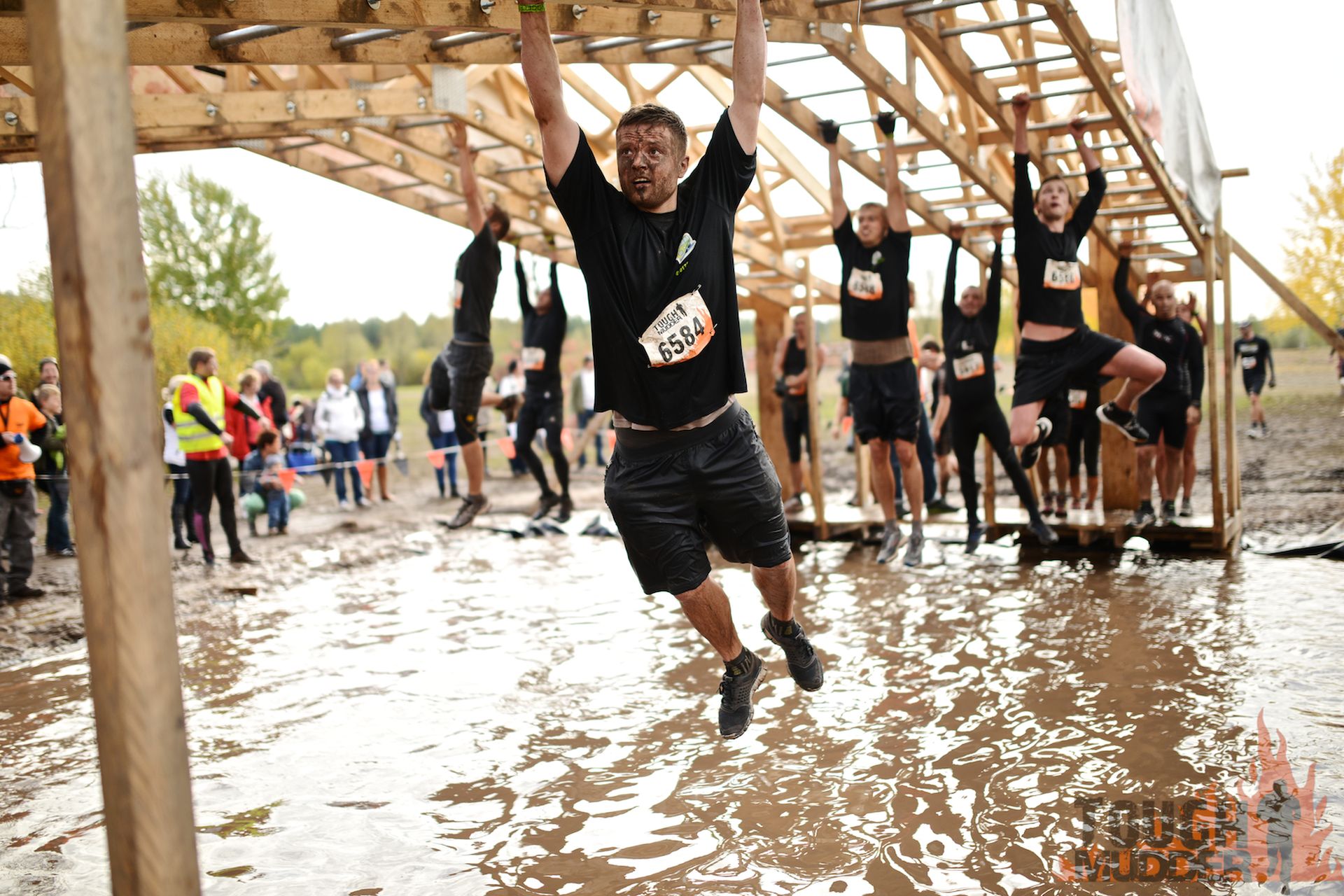 Whilst the courses are designed by ex-British Special Forces, they are not aimed directly at Military Personnel. Rather, to challenge anyone that is bored with standard fitness challenges such as Marathons and Adventure Races. The race is tough, but to be tough you need to train tough. A sense of achievement to come together with your team across the finish line is the ultimate goal.
The great news for American Tough Mudder fans around K-Town, Stuttgart and Wiesbaden is that whilst 80% of the events in the US are sold out, there is still the chance to participate in a Tough Mudder challenge in Germany this year – if you are tough enough?
Registration for a single event, or all five German Tough Mudder events is possible at http://toughmudder.de/events. Spectator tickets can also be ordered in advance (10€) or be purchased on the day of Local Events (20€) online.
The Tough Mudder events taking place in Germany this year are:
Tough Mudder Berlin-Brandenberg – 26 & 27. July 2014. Lausitzallee 1, 01998 Klettwitz
Tough Mudder Rhein-Main – 9. & 10. August 2014. Gelände des Polo Club Luisenlust, Hofgut Luisenlust, 63683 Ortenberg (nearest event to KMC and Wiesbaden)
Tough Mudder NRW – 6. & 7. September 2014. Jagdschloss Herdringen, Zum Herdringer Schloss 7, 59757 Arnsberg
Tough Mudder Süddeutschland – 27. & 28. September 2014. Oettinger Forst, 91717 Wassertrüdingen (nearest event to Stuttgart)
Tough Mudder Hamburg – 11. & 12. Oktober 2014. Gut Basthorst, Auf dem Gut 3, 21493 Basthorst