Pumpkins make a cheesecake incredibly moist. This cheesecake will stay moist for days in the refrigerator. The flavors of both the cream cheese and pumpkin shine through. It's delicious!
One warning: if you bake the pumpkin cheesecake without a water bath it will likely crack on the top. I'm ok with this; I think it adds to the rustic, homemade look. If the cracks present a problem for you, you will need to use a traditional Bain Marie, or water bath, and extend the baking time by 15 minutes. This will probably also require firing up your full-sized oven; there isn't enough room in most toaster ovens for a proper water bath.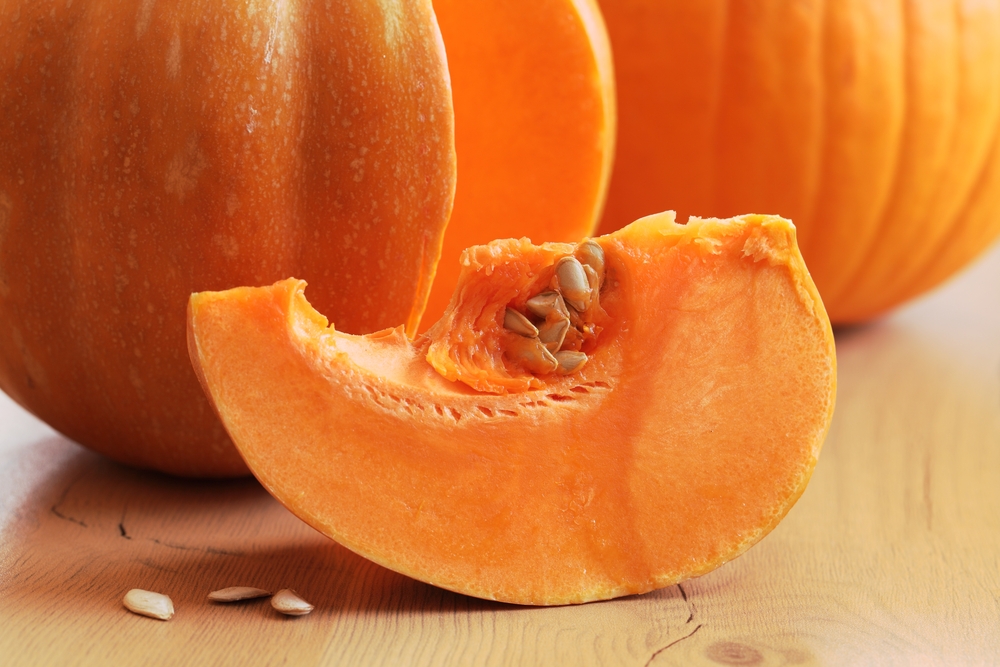 Magdalena Kucova / shutterstock.com
Ingredients
Crust:
1 1/2 cups of graham cracker crumbs
1 teaspoon of ground cinnamon
1/4 teaspoon of ground mace
4 ounces of melted butter
Filling:
One small to medium pie pumpkin (it will need to produce 1 1/2 to 1 3/4 cups of cooked pumpkin purée)
24 ounces of cream cheese (cultured cream cheese adds the most flavor, if you can get it)
3 whole large chicken eggs plus one yolk
1/4 cup of full-fat sour cream
1/2 cup of white sugar
1/2 cup of brown sugar
1 teaspoon of ground cinnamon
1/2 teaspoon of ground mace
1/8 teaspoon of sea salt
1/8 teaspoon of ground cloves
2 tablespoons of all-purpose flour
1 tablespoon of pure vanilla extract
Directions
Heat your toaster oven to 450 degrees F.
Split the pie pumpkin in half and remove the seeds and stringy stuff. Rub each pumpkin half lightly with the oil of your choice (walnut oil works well for this.) Bake until the pumpkin is soft all the way through, this should take about 45 minutes. Cool slightly, then scoop out the cooked pumpkin flesh and purée it in your food processor. Set aside.
Decrease your toaster oven temperature to 350 degrees F.
Combine the graham cracker crumbs, ground cinnamon, ground mace and melted butter in a medium mixing bowl. Mix well. Press into the bottom of a greased 9 inch springform pan. Bake for 8 minutes. Set the baked crust aside and let cool.
Put the cream cheese into a stand mixer fitted with the beater paddle. Beat until completely smooth. Add the pumpkin puree. Beat till smooth and combined. Add the eggs and the yolk one at a time, beating between each addition. Add the sour cream, beat again. Add the sugar, beat again. Add the brown sugar, beat again. Add the cinnamon, mace, cloves, sea salt, flour and pure vanilla extract. Beat again.
Pour the filling into the prepared crust. Bake for one hour, rotating it halfway after 30 minutes. Turn the toaster oven off, but don't open it and leave the cheesecake in the toaster oven for an additional 30 minutes. Remove from the toaster oven and let cool at room temperature for 2 hours. Wrap with plastic wrap and refrigerate for 5 hours.
Tips And Suggestions
Check out my other articles to find a recipe for homemade whole grain graham crackers. They make excellent crumbs for the crust.
Put a small cup (oven proof of course) of water in the corner of your toaster oven while baking the cheesecake. This will minimize, but not eliminate, the cracks.
Author profile:
Heather Krasovec
, creator of 
Toaster Oven Reviews
, uses her extensive experience in food based industries to help consumers make better choices when stocking their kitchens. Original Article Source: http://www.articlesbase.com/desserts-articles/toaster-oven-recipe-for-incredibly-moist-pumpkin-cheesecake-5460100.html   Cover photo by 
mama_mia