In an international survey, tourists voted Berlin the most popular city in Germany. What's its secret, you ask? 
Berlin has changed a lot since the reunion of Germany. Offices, malls and hotels were built. Art and culture flourished. Berlin slowly but steadily became the capital in many ways. The parliament gathers in the German Reichstag, Europe's biggest assembly room. The city is colorful and trendy, chic and beautiful, inspiring and multicultural.
The Big "B"
Nothing is impossible in Berlin. It has Germany's tallest tower (TV tower), Europe's biggest shopping mall (KaDeWe), the world's largest universal museum (Museumsinsel, "island of the museums"), where you will also discover the world's largest Open Air Gallery. More than a kilometer of the Berlin Wall is still standing, painted with symbolic graffiti and named East Side Gallery. The unique museum of Contemporary Trash Art is located in Berlin, as well.
Besides expensive shopping malls, visitors can rummage in boutique shops or at multiple flea markets across town. There are a diverse range of cafés, pubs and restaurants offering dishes from all over the world. Visit the chocolate house to watch how your own, individually created chocolate is made. Playing minigolf in black light connects art and sports – give it a try!
All sights can be reached by public transport 24/7. Hop on line 100 to get a fantastic sightseeing tour for a very small budget. The view from any window shows what a green city this is – even with 3.6 million inhabitants. Many parks like the "Tiergarten" and parts of the river Spree are an oasis of calm.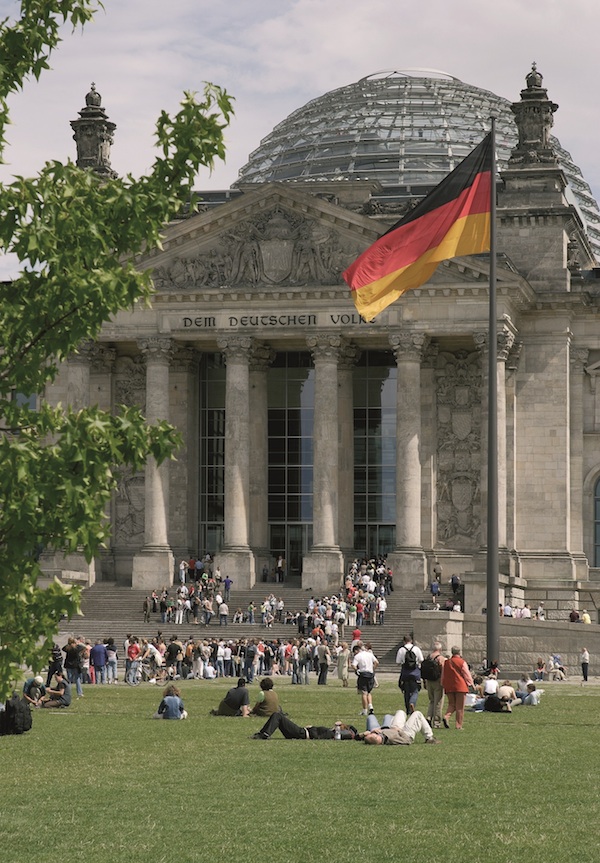 Staying in the Heart of Berlin
The friendly Youth Hostel Berlin International is located in a green space within the center of the capital. It makes a great base for exploring the city and is within walking distance from Potsdamer Platz, Brandenburger Gate and many other key tourist attractions. It's an ideal place for budget family accommodation, not just for youngsters.
People from all over the world meet here and find themselves fascinated by the metropolis Berlin. Guests can join city tours in German, English or Spanish for free. How about a boat tour on the Spree, for example?
End your exciting day by relaxing at the barbecue area or the 24 hour bar of the Youth Hostel, where you can order pizza, burgers, beer or exotic cocktails. Large TV screens invite you to enjoy a football match or movie. A game room with table tennis, foosball and pool are available at all hours of the day, and you can keep up with the latest news from around the world with daily newspapers in English and German.
Berlin Youth Hostel International also offers daily 3½ hour English walking tours through the city with a professional guide, in co-operation with New Berlin Tours. Other tours are also available that start later in the evening; the nightlife-scouts of the Youth Hostel show the guests the most famous and fancy clubs including some insider tips of the colorful scene.
All in all there are three youth hostels located in Berlin. You'll find a quiet and romantic place at the Youth Hostel "Am Wannsee" with its huge outdoor area located on Lake Wannsee. Discover four-bed rooms, some with en suite shower/WC – ideal for families. There are also a limited number of single and double rooms available too.
The special feature of the youth hostel is its modern amenities and great location on Lake Wannsee, a peaceful alternative to the hustle and bustle of the big city. But Berlin city center is just a quick 15 minutes S-Bahn ride away. The town of Potsdam with the impressive Sanssouci Castle can also be reached in 15 minutes.
Learn more at www.jugendherberge.de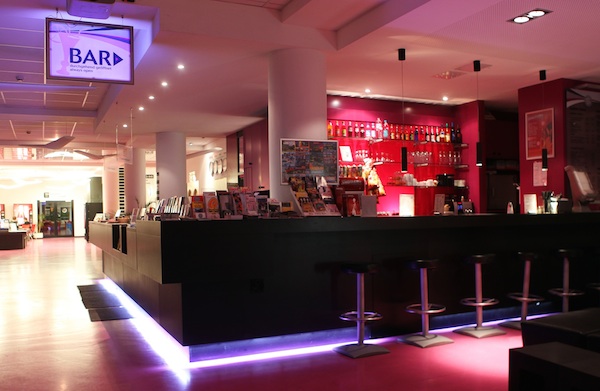 Culture and Heritage – Discover Germany on a Budget
More than 500 different Youth Hostels in Germany offer comfortable accommodations and state-of-the-art facilities, and each youth hostel has a unique flair that will make your stay extra special.
Youth hostels are the perfect place to soak up Germany's culture and heritage. Families are always welcome and as German school children learn English from a young age it's a great way for your children to integrate with German kids in order to enhance their experience of living here. With playgrounds and fun activities for the little ones as well as programmes designed for adults, the entire family will have a memorable holiday at a very bargain price.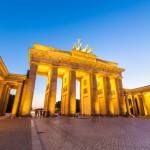 Of course you can also choose from a wide selection of affordable hotels that are easily accessible by public transport or a little out of town in case you're traveling by car and looking for a more quiet place to stay.