The beautiful state of Bavaria is probably the most well-known German state throughout the world, and with good reason. But it is perhaps during the winter that this enchanting state really glistens.
From snow-topped Bavarian Alps in the south to frozen lakes in the north and snow-covered forests in the east. There is not a corner of Bavaria that isn't worth a visit whilst you are stationed overseas and you can expect a very warm and hearty Bavarian welcome wherever you go.
Here's our top ten trips that we recommend this winter in Bavaria.
1. Edelweiss Lodge & Resort, Garmisch-Partenkirchen
Start the New Year living your life to the fullest! Make a New Year's Resolution to spend more time with the family, learn to ski and have more fun in 2018.
2. Spend a Weekend in Munich
You will certainly never forget a city weekend in Munich. Three days in Munich is the perfect amount of time to explore the capital of Bavaria.
3. Discover Regensburg- a Medieval Miracle
Discover "Germany's medieval miracle" while strolling through narrow streets with their tiny shops and over the broad squares with numerous pavement cafés and markets
4. Get Cosy in the Bavarian Alps
The Explorer Hotel Oberstdorf and Explorer Hotel Neuschwanstein are modern budget hotels located in the Bavarian Alps. Both locations offer a beautiful weekend in the snow with the option to ski or just explore the surrounding mountains.
5. Relive the Middle Ages in Rothenburg
Experience the old Imperial town of Rothenburg, often referred to as "Franconian Jerusalem" and rediscover the German Middle Ages.
6. Enjoy Beer-Tasting in Bamberg
On the BierSchmecker beer-tasting trip you will explore the cultural heritage of Bamberg's beer. Enjoy a leisurely stroll from selected brewery to brewery, if you can manage it!
7. Relive King Ludwig's Winter Dream in Fuessen
The most beautiful sight in the world: Neuschwanstein Palace set against a backdrop of snow-covered Alpine peaks with usually a clear deep blue sky behind. Try a Winter taster package that combines winter hiking with sightseeing and health-boosting winter wellness.
8. Taste Hops & Malt in Nürnberg
Nuremberg has been an important brewing city for centuries; whether it is pale ale, dark beer or a genuine red beer – there is something for everyone's taste.
9. Altoetting & Oberammergau in the Footsteps of Emperors, Kings and Popes
Try a scenic tour in the footsteps of Emperors, Kings and Popes offers the best overview of the most famous religious sights in Southern Bavaria. This one is perfect for a small group travelling together.
10. Experience Bavaria's Best Christmas Markets
Where to start – there are so many! The most famous would be Nuremburg, Munich and Würzburg. But the truth is that each town in Bavaria will host a wonderful Christmas market so wherever you go it will be truly magical.
Find out more about each of these suggestions, and lots more ways to discover Bavaria here.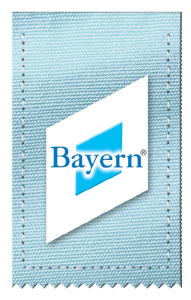 Images © 2013
bavaria.us