Amsterdam is a magnificent city that has a lot to offer! You can take in breathtaking views, visit world-class museums, wander the small and enchanting streets or just enjoy a nice meal in a cozy café. However, do not neglect these hidden gems while in this idyllic, maritime city! 
The Library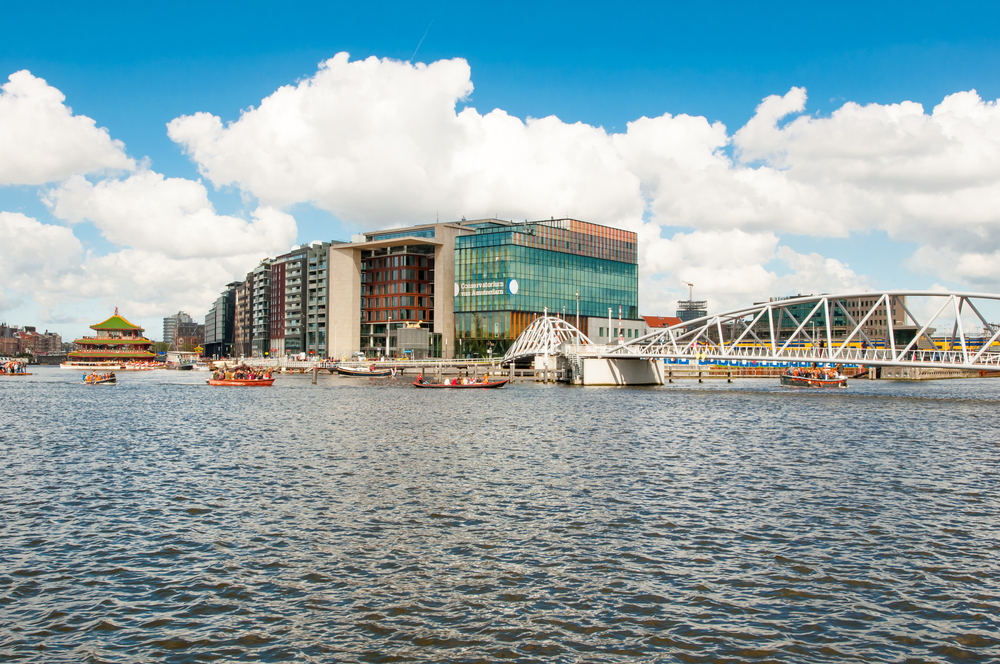 © Shutterstock-Lornet
Located near Centraal Station, Central Library features beautiful modern architecture. The self-service café at the top of the library has gorgeous views and tasty bites. Open from 10 a.m.-10 p.m., this would be a great space for lunch or a snack to rest your feet and take in the sights.
Address: Oosterdokskade 143, 1011 DL Amsterdam
The Double Tree Hotel
My husband and I love staying at the Double Tree by Hilton Hotel Amsterdam Centraal Station. Even if you choose to stay elsewhere, a visit to the Sky Lounge is a must. A great spot for cocktails or even dinner. The lounge is open daily at 11 a.m. Click here for the menu.
Address: Oosterdoksstraat 4, 1011 DK Amsterdam
Begijnhof Medieval Courtyard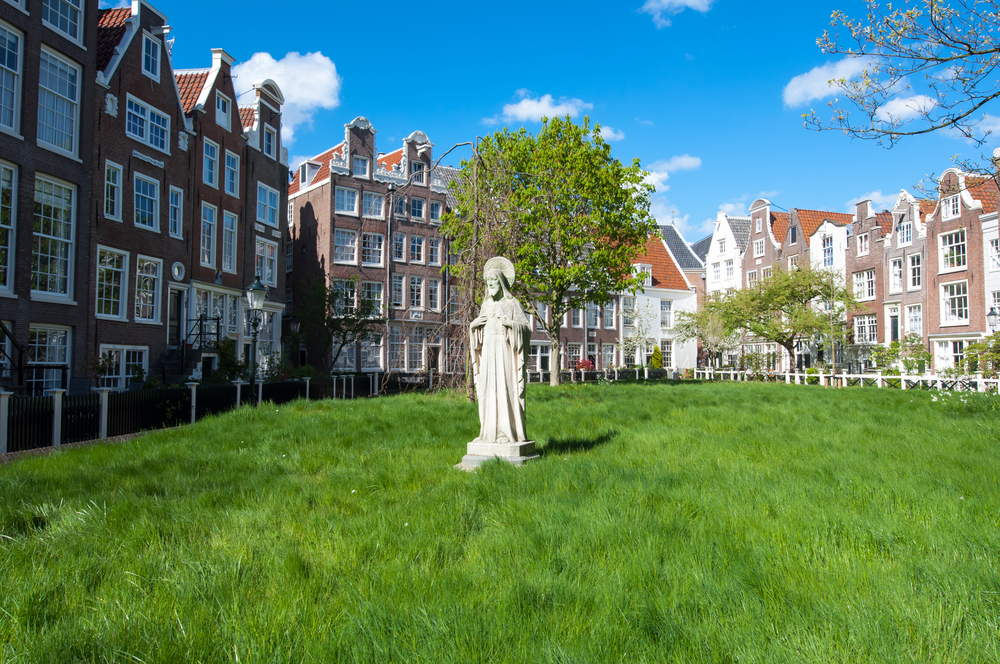 © Shutterstock- Lornet
Bookmark This Page Today for Exclusive Dealsv
Lined with houses dating back to the 15th century, this charming courtyard is hidden in the center of town. In the middle is a 17th century chapel which visitors can tour. To get there, enter via a door to the right of The American Book Center on Spui Square.
Address: Begijnhof 30 Amsterdam
Vondelpark
This is a massive park with water features and an open-air theater. It's a beautiful spot for an afternoon walk. While you're there, walk along Konings Laan which lines the south side of the park. I love to imagine myself living in the places I travel. In Amsterdam, I imagine living in one of the houses on Konings Laan with their lush gardens.
Sauna Deco
The interior of this fancy sauna is taken from an Art-Deco department store in Paris. If the weather is not cooperating on your trip, stop in for a massage or spa treatment. The Sauna is open Mondays, Wednesdays – Saturdays from 12 p.m. – 11 p.m.; Tuesdays from 3 p.m.- 11 p.m. and Sundays 1 p.m. – 7 p.m.
Address: Herengracht 115, 1015 BE Amsterdam
Boat Tours and Lessons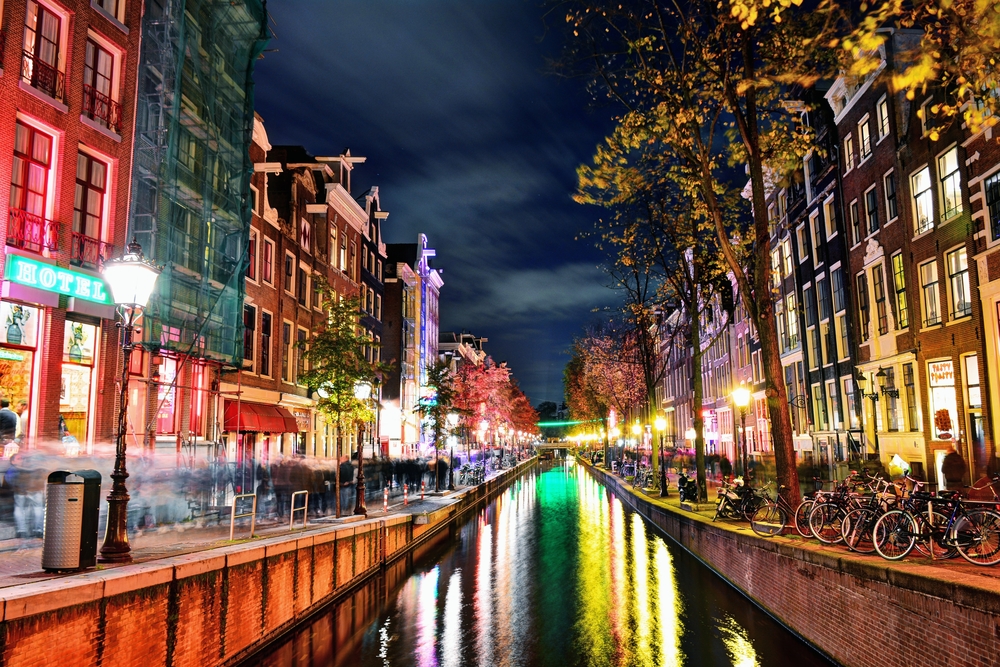 © Shutterstock- Hit1912
You may have done a hop on- hop off style tour in other cities. But in Amsterdam, you can do it by boat! To improve your odds of a tour that works for your schedule, book online in advance.
You can take matters into your own hands and learn to drive a deluxe canal barge. For information, check out this website.
Pathé Tuschinski Cinema
This landmark theater is done in an opulent Art-Deco style. Current movies play in halls 1-4 in the gorgeous main building.
(Open the website in in Google Chrome for translate options.)
Address: Reguliersbreestraat 26-34, 1017 CN Amsterdam
More
Visit helloamsterdam.com to discover 15 More Things To Do In Amsterdam.
How to Get There
Amsterdam by car is approximately 5 hours northwest of Kaiserslautern, 4 hours and 20 minutes northwest of Wiesbaden and 6 hours and 20 minutes northwest of Stuttgart. Click on DB Bahn for train information.
Amsterdam Airport Schiphol (also called Amsterdam International Airport) is the fifth busiest airport in Europe and it houses major and some low cost carriers. Check with your local travel agency for flight details.
Author's Profile: Kelly is a DOD wife, devoted dog-mom, a mediocre cook, a whiskey aficionado and an avid traveler who's exploring the Kaiserslautern area with dog and husband in tow.
Featured Image Photo Credit:  © Shutterstock-  S.Borisov