Are the kids driving you crazy?  Have you run out of ways to keep them busy?  Check out these kid friendly activities in and around the Kaiserslautern area.
The City of Kaiserslautern  has a great itinerary for keeping the kids busy all day long.
Check out the Kaiserslautern website in English for more information for kid friendly activities that you can take part in any time of year.
The Zoo Kaiserslautern

Baranov E / Shutterstock.com
The Zoo is an animal lovers paradise with a lot of adventure for the whole family. Experience nature and learn about the animals that roam the earth.
Guided tours are offered for €75 with maximum of 20 participants. Get to know what it would be like to have a job as a zookeeper.
In the summer time, the Falconer presents a falconry show daily at 11:00 a.m. & 3:00 p.m. (except Monday)
In August 2016, the walk-in lemur compound opened and is available for visitors.
Visitors are welcome from 1:30 -4:30 p.m.
Hours of Operation:
Open daily
March 10:00 a.m. – 5:00 p.m.
April – October 9:00 a.m. – 5:00 p.m.
December – February 10:00 a.m. – 4:00 p.m.
Admission:
Single Ticket / Day Pass: €7.50
Adults: €5
Kids (4-17 years): €2
Dogs are welcome!
Find additional information on prices here!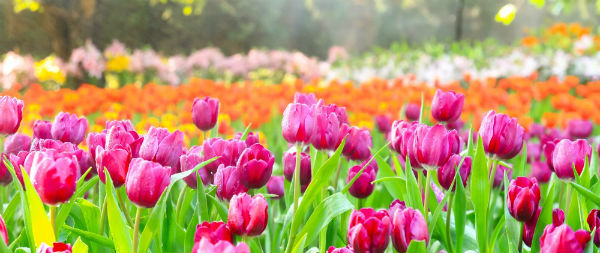 santol / Shutterstock.com
Something is blooming here for you…
Each year the Gartenschau presents a series of new displays which are sure to keep the fascination of the garden show alive in its' visitors.
The garden show excites thousands of visitors each year from April to October with its flora, numerous events, culture offerings, sports options and recreational activities like minigolf. A "can't miss" is one of the largest dinosaur exhibits in Europe.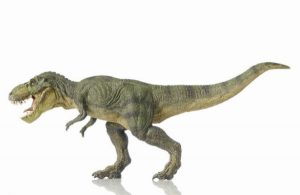 metha1819 / Shutt
The Gartenschau is open from April – October and always worth a visit with your kids.
Prices:
Adults: €7
Kids (6-16 years): €5
Get a combi ticket for Garden Fair and Japanese Garden and save more on family tickets. More info here!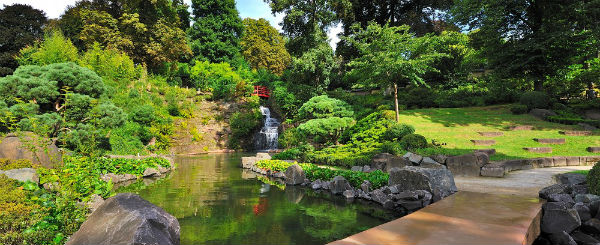 clearlens / Shutterstock.com
With about 13.500 m2 (about 145,000 square feet), the Japanese Garden Kaiserslautern has become the largest Japanese garden in Europe and the first of this kind in Rhineland-Palatinate.
Relax in this beautiful garden and visit the tea house and zen garden.  Watch the giant Kois in the pond swim around as the tranquility envelopes you.
The Japanese Garden is right next to the Garden Fair (Gartenschau) and is open from April – October from 10 a.m. – 7 p.m.
Prices:
Adults: €5.50
Teenager (12-16 years): €3
Kids (up to 11 years): FREE
Monte Mare (Indoor Pool and Sauna)
Weather in Germany isn't always good. Why not visit an amazing indoor pool?
Monte Mare in Kaiserslautern has the best of all worlds for fun and relaxation.
Find out more about Monte Mare in Cheryl Kollers blog!
Prices and operation hours can be found on their website.
Are your kids a little bit older?  There are plenty of activities to keep teens busy in Kaiserslautern.
From shopping at the huge mall K in Lautern and concerts at the Kammgarn Kaiserslautern, to go-karts and bowling.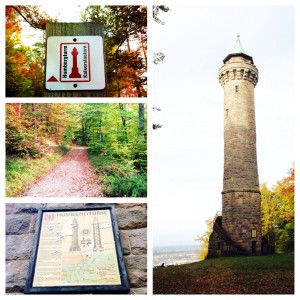 Jaqueline Samad
Why not take the kids hiking or biking in the area?  There are several groomed paths and bike trails for outdoor enthusiasts.  Bring food along for a picnic or grab something to eat at a restaurant or bakery in a town along the way. Visit the Humberg Tower – it's always worth the hike!
Looking for a playground?  We have a detailed list of 7 great playgrounds in the area!  Click here to check it out!
Featured photo credit: Pressmaster / Shutterstock.com
Story by MilitaryInGermany.com