Featured image credit SusaZoom / shutterstock.com
Located in the heart of the Bavarian State, Garmisch-Partenkirchen is one of the must-see destinations that should be on your itinerary whilst based in Germany. The town has a long history of association with the American Military (the Marshall Center and Edelweiß Lodge are both based there), which means you can expect a very warm Bavarian welcome when you visit.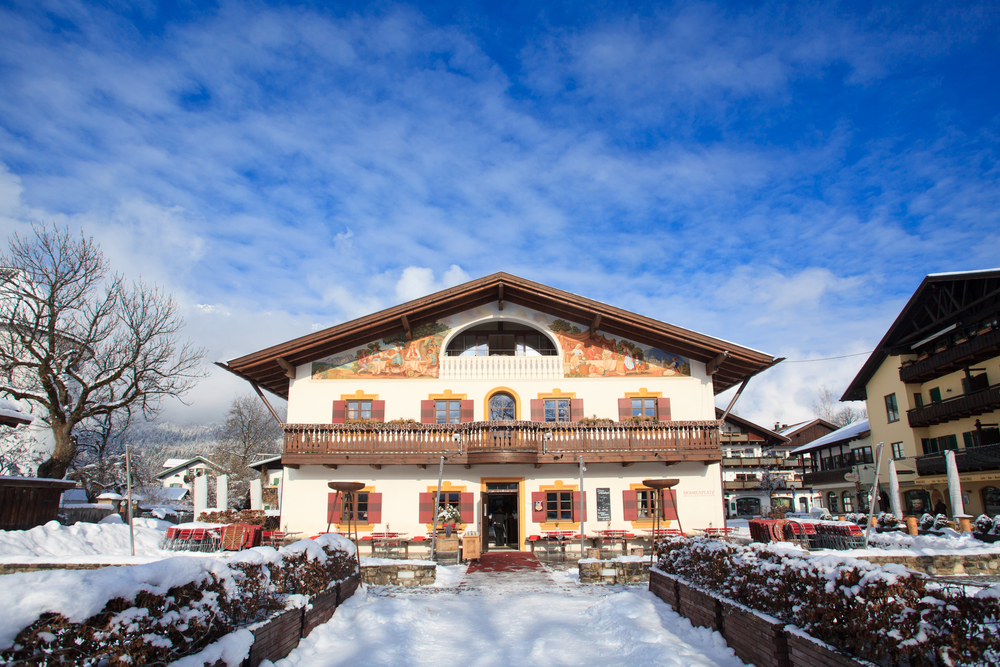 Dontsov Evgeny / shutterstock.com
History
For hundreds of years, Garmisch town towards the west was fundamentally separate from Partenkirchen town towards the east. Essentially, Partenkirchen evolved from Partanum, a Roman town lying on the Venice-Augsburg trade route with its first mention in history around 15 A.D. In fact, the main street of Partenkirchen, Ludwigsstrasse, follows the original road created by Romans. About 800 years later, Garmisch came into the picture as the German District or Germaneskau, indicating that the Teutonic tribe might have settled towards the valley's west, but it's not until the 20th Century that the two separate towns would be connected as one.
The discovery of the New World or the Americas just before the 16th century made shipping the main thing and overland trade suffered a sharp decline. For Garmisch and neighbouring Partenkirchen, the region was plunged into hundreds of years of economic depression as much as the floor of the valley was hard to farm due to being swampy. Lynxes, wolves and bears were constantly threatening livestock and the region was plagued with periodic epidemics such as bubonic plague outbreaks. As the fortunes of the area were affected by crop failure and disease, witch hunting grew out of the engulfing misery and notable witch hunts, trials and barbaric executions followed between 1589 and 1596. In fact, 10 percent of the Garmisch-Partenkirchen population at the time or 63 people to be precise, were either garroted or burned alive. A gruesome history indeed!
The Winter Olympics of 1936
Both Garmisch and Partenkirchen remained very separate right until that time when Adolf Hitler entered the scene and forced the mayors of the regions in 1935 to combine their two respective markets in anticipation of the forthcoming Winter Olympic games of 1936.
Garmisch-Partenkirchen is famously remembered for hosting the Winter Olympic Games of 1936 where for the first time in history, alpine skiing was featured.
Today, lots of alpine and Nordic world cup ski tournaments are held in the region, mostly on the Kandahar Olympic run situated on the Alpspitze mountain. Every New Year's Day in Garmisch-Partenkirchen there is a ski jump competition within the Four Hills Tournament.
It goes without saying that over the years Garmisch-Partenkirchen has always been favored as the top holiday spot in Germany when it comes to hiking, snowboarding and skiing as a result of the region's great skiing areas, especially the Zugspitze and the Classic Area (Hausberg and Alpspitze Mountains).
Zugspitze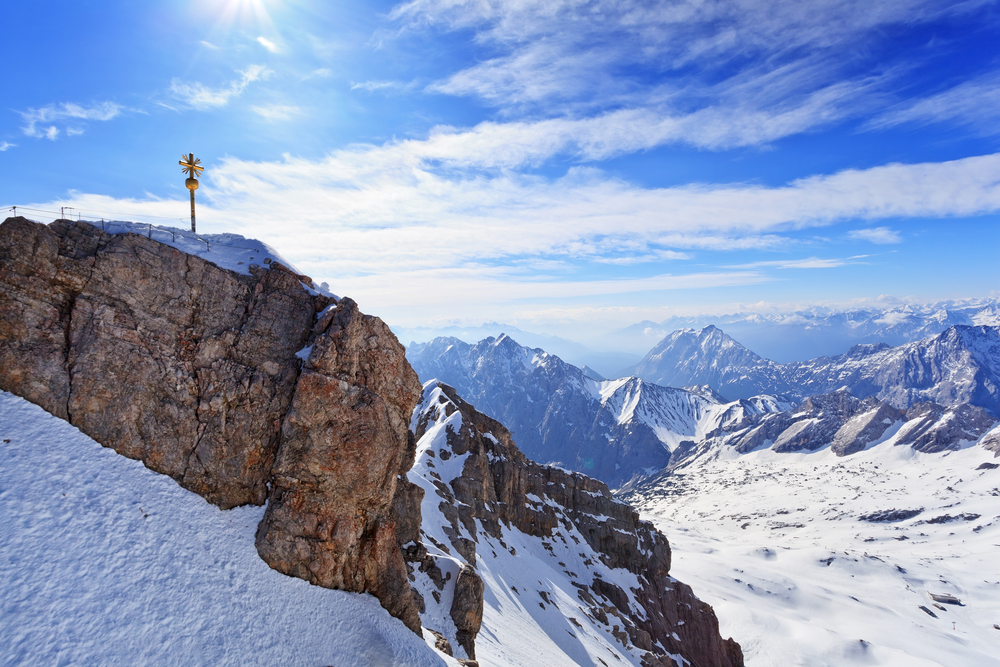 Noppasin Wongchum / shutterstock.com
At 2,962 meters, the Zugspitze is Germany's highest mountain and reaching the top requires the use of a number of lifts or the funicular railway. The border with Austria runs right across the peak and it is possible to go up from Germany, and descend using another cable car to end up in a nearby town across the border in Austria. To enjoy the visit to the top, plan to do it on a clear day otherwise you could end up with zero visibility.
The skiing on Zugpsitze is fantastic on a good day and there are very few queues for the lifts. There are two blue learning slopes but no actually nursery slopes so it's best to be able to do some basic snow ploughing before heading up here to progress. Zugspitze is a glacier which means you can ski on it quite early until fairly late in the season, but it is equally beautiful to visit during the summer too.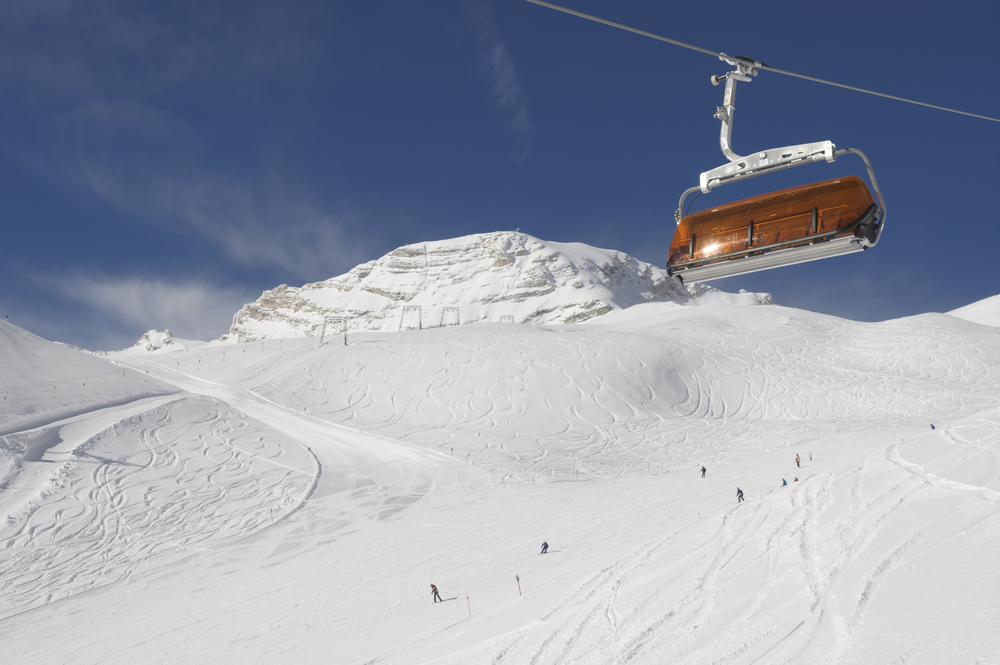 Andrew Buckin / shutterstock.com
There are a number of summer hiking trails that lead to the top (the last part is actually a more like a technical climb so many people take a short cable car for this bit). To enjoy the thrill of going up the tallest peak in German, prepare for a two day hike to reach the summit. There are basic lodgings and food on a number of trails but its important to book in advance and carry your own sleeping bags etc. Climbing and hiking this summit is an attraction that draws tourists from around the world to Zugspitze.
Classic Area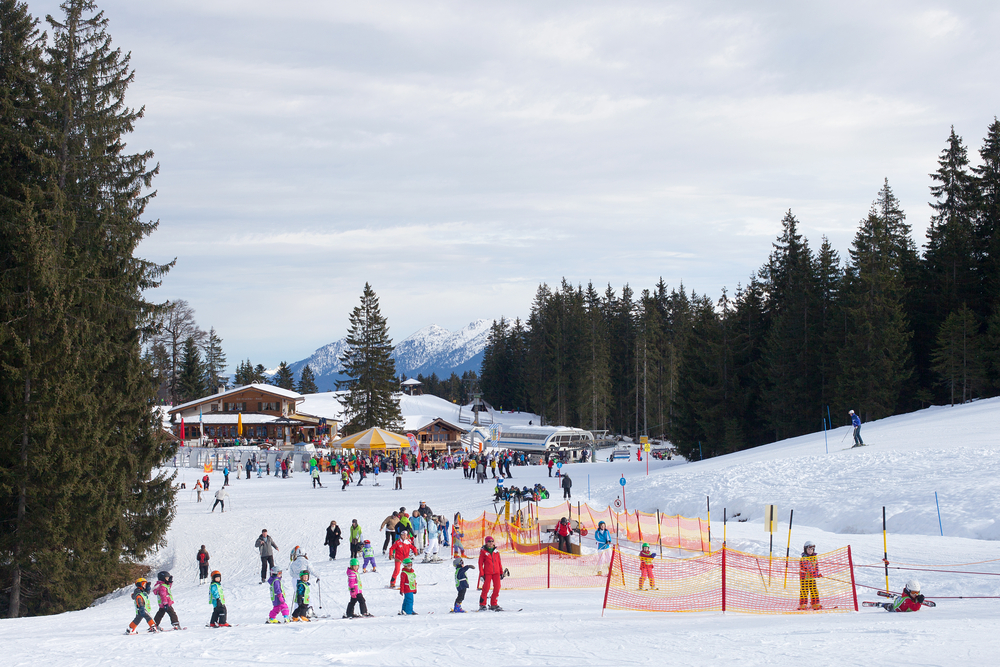 Julia Kuznetsova / shutterstock.com
For those who intend to visit Garmisch-Partenkirchen to learn to ski, head to Hausberg and Alpspitze, which combined make up the Classic Area ski-pass. Hausberg is the lowest point in the area and a superb destination for anyone just starting to ski, but it does get quite busy, especially at weekends. For more advance skiers you can actually start at the Alpspitze mountain and discover all the runs there before skiing across to Hausberg to join your friends in the afternoon for a rewarding mug of steaming hot glühwein (but be aware that can't ski back).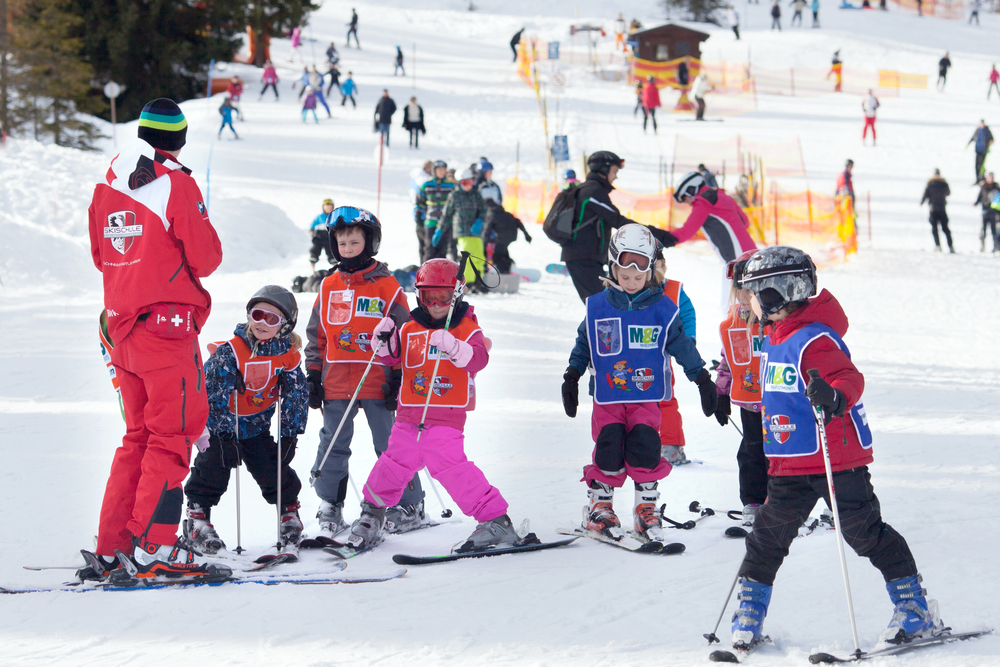 Julia Kuznetsova / shutterstock.com
There are some fantastic walking trails over this area (and beyond) in the summer as well as some pretty awesome mountain-bike trails for adrenalin junkies!
Accommodation
Garmisch-Partenkirchen has no shortage of high quality hotels and self-catering apartments to suit every budget and the entire town is very used to english-speaking American guests.
Of course you can book into the military's own facility Edelweiß Lodge, where you will be able to book ski lessons, hire ski clothes and use all the facilities. But to get the best out of Garmisch-Partenkirchen we say get off base and be like a local.
Our favourite family-run guest house and spa is the Forsthaus Graseck, situated just above the ski jump and ice stadium, nestled in a mountaintop destination and accessed only by it's very own ancient cable car (unless you have have a 4×4 vehicle). Aside from a warm welcome, wonderful local cuisine, open fires and very comfortable accommodation, they also offer torchlit tours of the Partnenachklamm (gorge) which is situated at the foot of the hotel and is a magical way to spend the evening. Forsthaus-Graseck is currently under renovation and due to reopen again in Spring 2015 and if it's anything like it's predecessor, it's going to be well worth the wait!

Wolfgang Zwanzger / shutterstock.com
Restaurants 
For an easy budget food tasting rollercoaster start at the Cafe Konditorei Thron where it is always opened for breakfast or fill up on roast beef with potato dumplings in the best sauerbraten source.
The Eibsee Pavilion at the foot of Zugstpize (out of town in Grainau) is a spectacular way to catch up some lunch in a lovely place with a Biergarten and restaurant section outdoors.
Our best recommendation for a really traditional Bavarian night out in Partenkirchen town center is to book into Gasthof-Fraundorfer. There you will discover delicious Bavarian cuisine, traditional singing, yodelling and alpine dancing in a bustling family-run restaurant that has been hosting guests from far and wide since 1857. It's very busy and service can be a little brusk, but it's well worth it for the experience and the food, but you must book in advance. For a really magical entrance you could book a pony and cart to take your group on a little tour of the town before dropping you off at the restaurant.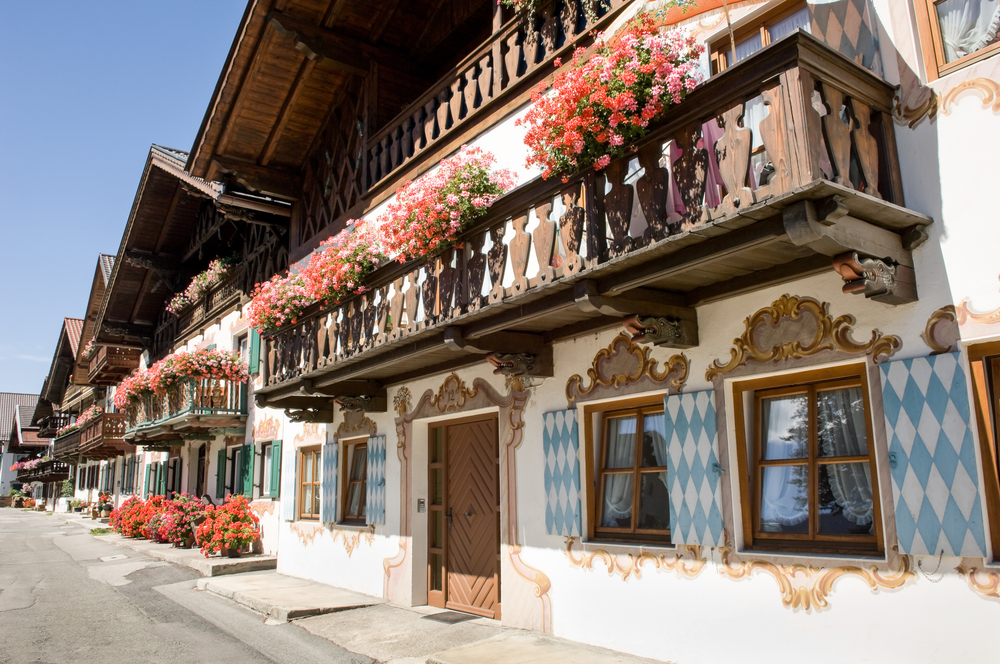 FooTToo / shutterstock.com
Night life
There are lots of places to be in Garmisch-Partenkirchen at night and due to the large number of Americans that are often here during the winter you can be sure of a great party atmosphere. The Underground bar stays open til late or pop into the Irish Pub where there is live music on most nights.
Garmisch-Partenkirchen has something for everyone. It's a traditional old Bavarian town that offers modern winter sports facilities and lots of outdoor activities in the Summer. It's very close to Munich, Neuschwanstein and Schwanau Castles as well as Dachau Concentration Camp, so you can tick a lot of must-sees off your list on your way there and back too.
Make sure you add this to your destination list whilst on your tour!
Cover photo by SusaZoom
Story by Michelle Purse.