There are a few cities in Europe that are great to visit again and again. Amsterdam is one of them. With an abundance of activities for young and old, there's a never-ending stream of things to do! The walking tour that follows was provided by a local, and is a great one-day guide of the town! Even if you've been before, this excursion offers a new perspective and some unexpected treats along the way.
Begin Your Tour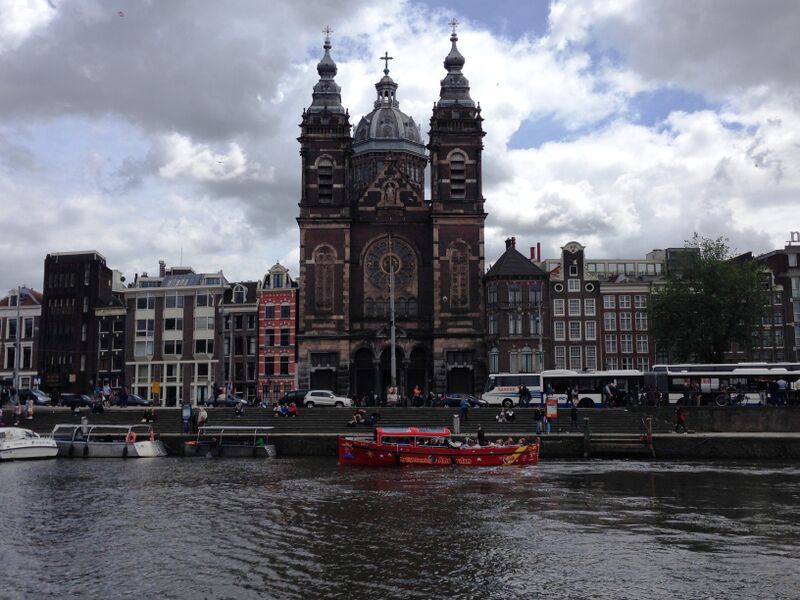 © Kelly Lauer
Start your walk at the Rijksmuseum. Since it's a popular attraction, buying tickets online in advance here is recommended. The museum is open from 9 a.m. to 5 p.m.
Tour Stop 2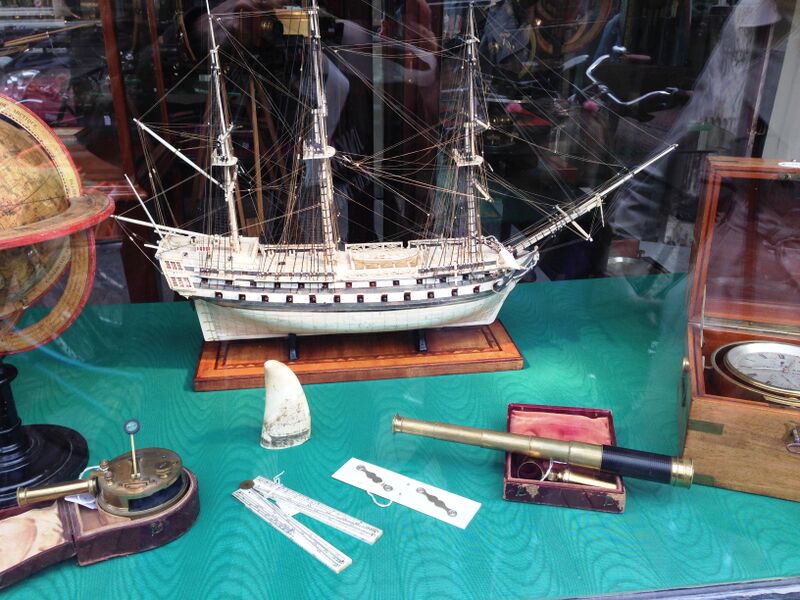 © Kelly Lauer
After leaving the museum, cross the road and bridge over the canal and continue straight on Spiegelgracht. This is the start of the antique district. You'll find all kinds of goodies here, and shopkeepers willing to give you full histories of the items they sell.
Tour Stop 3
Cross the busy street of Vyzelstraat and you'll see the Huis Van Loon Museum on the right. The museum, a 17th century canal house with garden and carriage house, comes highly recommended. Time your trip right since it's closed Tuesdays. Turn right out of the museum and continue down Keizersgracht. Take out your camera as you cross Reguliersgracht: it's a beautiful view of the city.
Tour Stop 4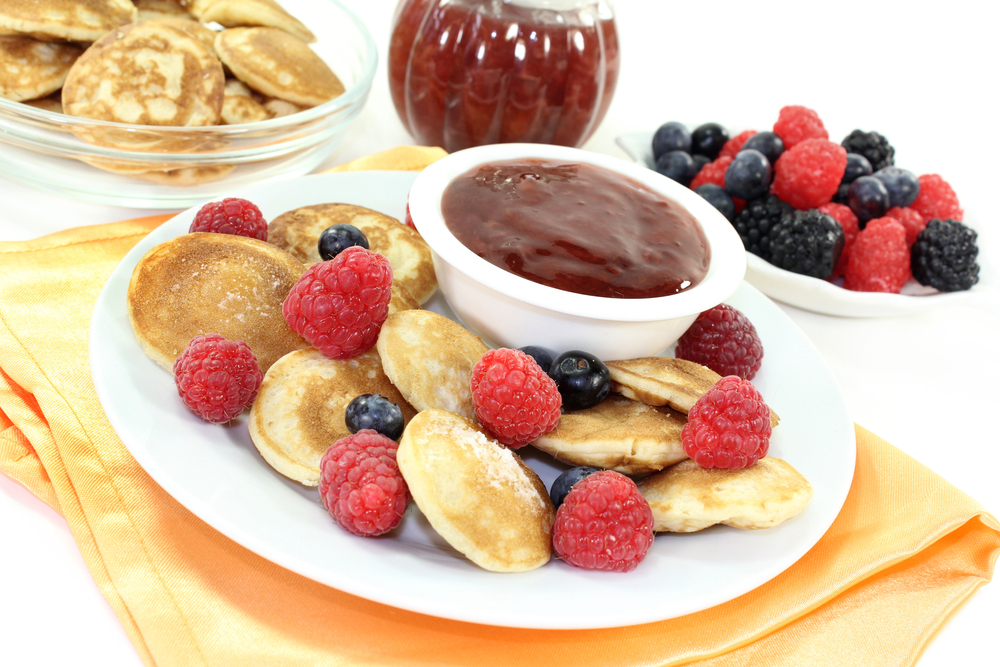 © Shutterstock: Kavalenkava Volha
Turn right on Reguliersgracht, and then left on Prinsengracht. You'll find an old wooden church (Amstelkerk) with an outdoor café and terrace in the square. Treat yourself to a coffee and Dutch pancakes (Poffertjes) before moving on.
Tour Stop 5
Heading north back down Reugliersgracht (in the direction of The Huis Van Loon Museum), cross two bridges and turn right on Herengracht. There are two museums right next to each other on this street before you reach the Amstel River. Fashion lovers should take a stop in the Museum of Bags and Purses (which also has a lovely café inside). Next door is the Willet-Holthuysen Museum, another richly decorated canal house.
Tour Stop 6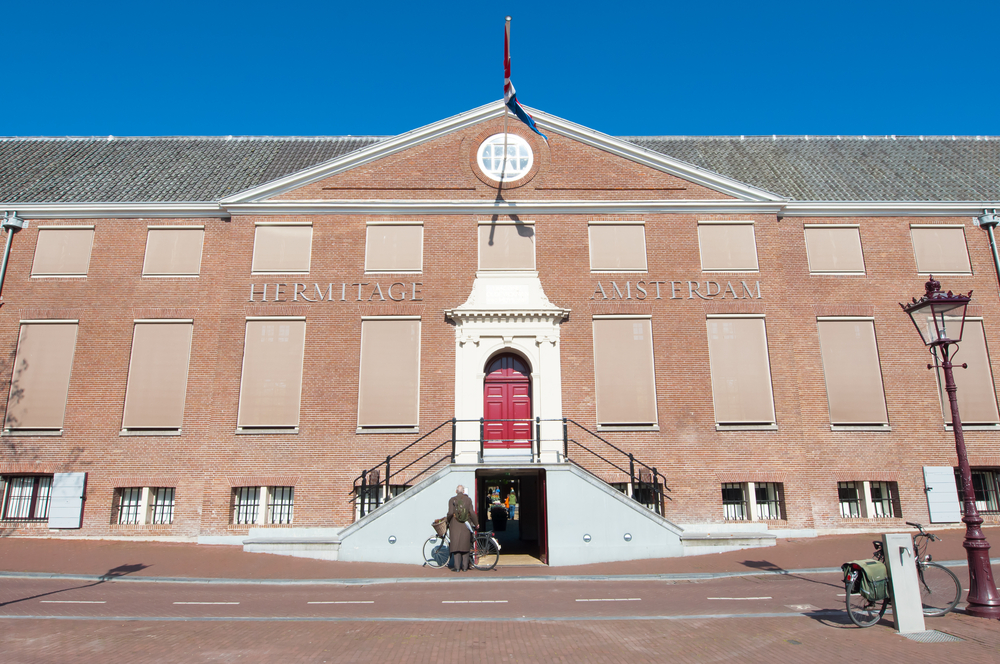 © Shutterstock: Lornet
Once you reach the Amstel River, look for "Magere Brug" or Meager Bridge. Cross the bridge and turn left. You'll pass the St. Petersburg Hermitage Museum—home of artwork from Rembrandt, Da Vinci, and Matisse, and Canova as well as ancient cameos and imperial porcelain. The museum restaurant is open past museum hours, so even if you miss the exhibits, you can head inside and grab a bite.
Tour Stop 7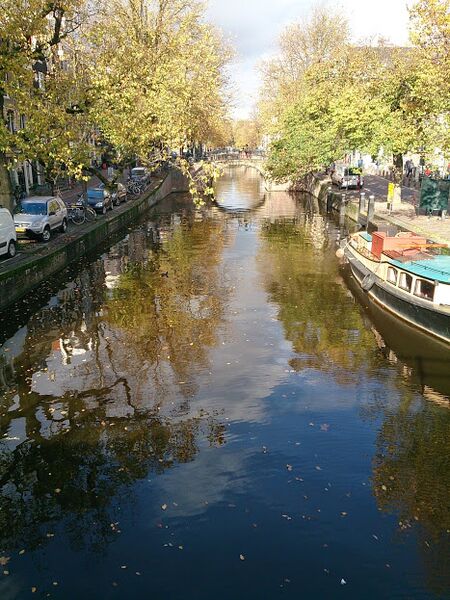 © Kelly Lauer
Follow the street towards the National Opera and Ballet. Walk around the theater to the opposite side and cross the bridge onto Staal Straat. On the corner of Staal Straat and the canal is the wonderful Café Puccini. Puccini comes recommended for their excellent service and their amazing handmade chocolates.
Tour Stop 8
You'll have more photo opportunities as you continue on Staal Straat passing over another bridge. A left onto Nieuwe Doelenstraat will bring you to Café De Jaren. On a nice day, sit outside on the second floor patio with a cocktail for gorgeous views.
End Your Tour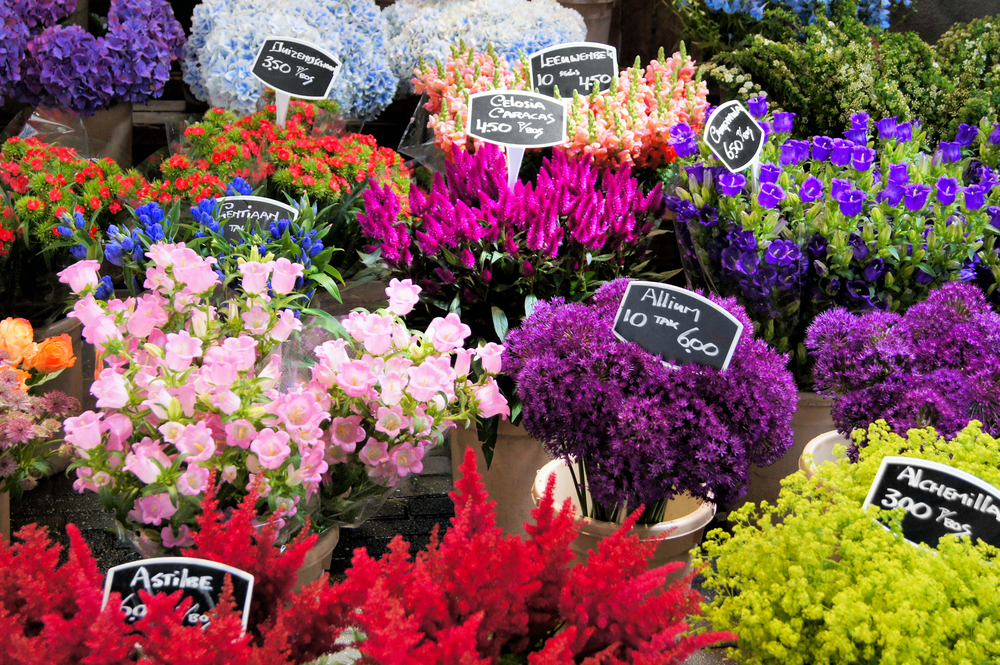 © Shutterstock: JeniFoto
Finish your tour at the Floating Flower Market. Turn left from the café and walk down Doelensluis across the canal. Follow the road across another bridge and take a right on Singel to shop Amsterdam's famous tulip bulbs.
How to Get There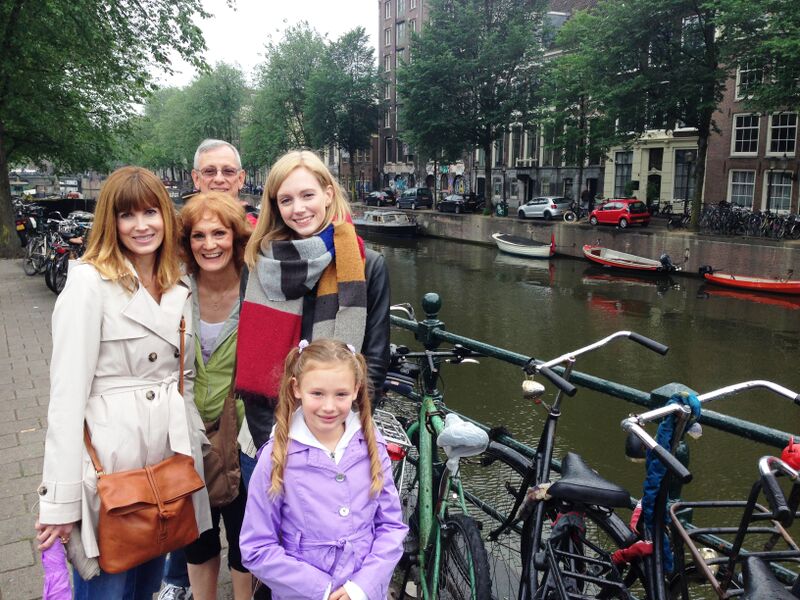 © Kelly Lauer
Amsterdam by car is approximately 5 hours northwest of Kaiserslautern, 4 hours and 20 minutes northwest of Wiesbaden and 6 hours and 20 minutes northwest of Stuttgart. Click on DB Bahn for train information.
Amsterdam Airport Schiphol (also called Amsterdam International Airport) is the fifth busiest airport in Europe and it houses major and some low cost carriers. Check with your local travel agency for flight details.
Author's Profile: Kelly is a DOD wife, devoted dog-mom, a mediocre cook, a whiskey aficionado and an avid traveler who's exploring the Kaiserslautern area with dog and husband in tow.
Featured Image Photo Credit: © Shutterstock: Kavalenkava Volha
Bookmark This Page Today for Exclusive Deals