I always like to look at the RTT Travel flyers to see what day trips might be available. I don't really consider myself a "group tour" type of person, but sometimes the idea of being escorted around on a luxury bus just appeals to me.
RRT Travel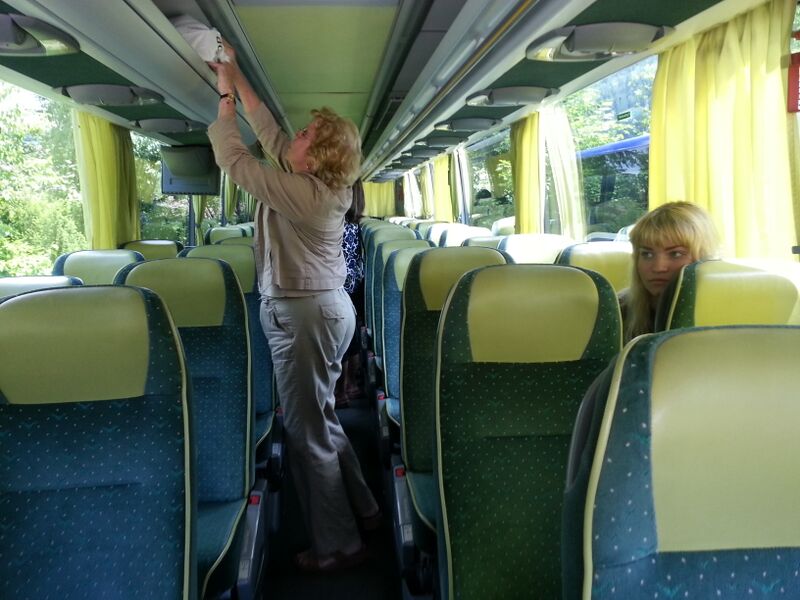 © Cheryl Koller
It was actually my teenager who was interested in the Black Forest Glass Blowing trip. I know that everyone should visit the Black Forest area at least once while living so close and I will be honest…I really wanted some Black Forest Cake!
I made the reservations online at RTT Travel and someone called me back right away to confirm. The entire trip cost us around 160 Euro. That was for 2 adults and included not only glass blowing, but also a delicious lunch, a stop at the Vogtsbauernhof Outdoor Museum, and some clock shopping.
Hand-Blown Glass Factory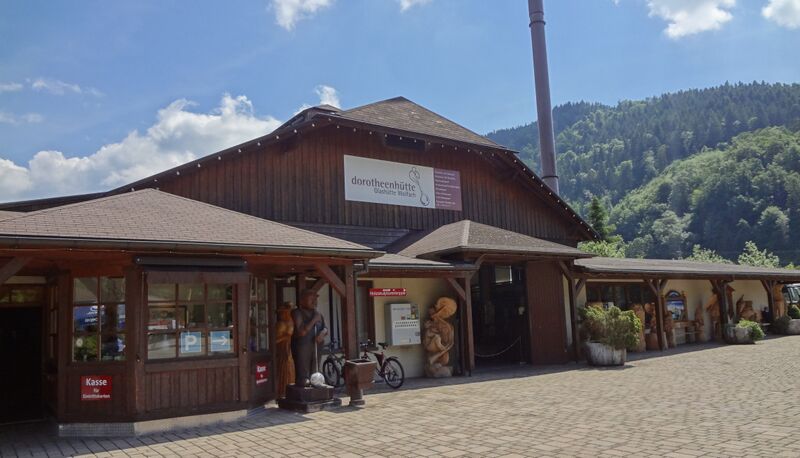 © Cheryl Koller
We left the North Chapel parking lot at 6 a.m. and promptly we fell asleep. We awoke to the beautiful Black Forest Highway and scenery that is exactly where German postcards must come from. We headed to Dorotheenhutte, the Black Forest's only hand-blown glass factory.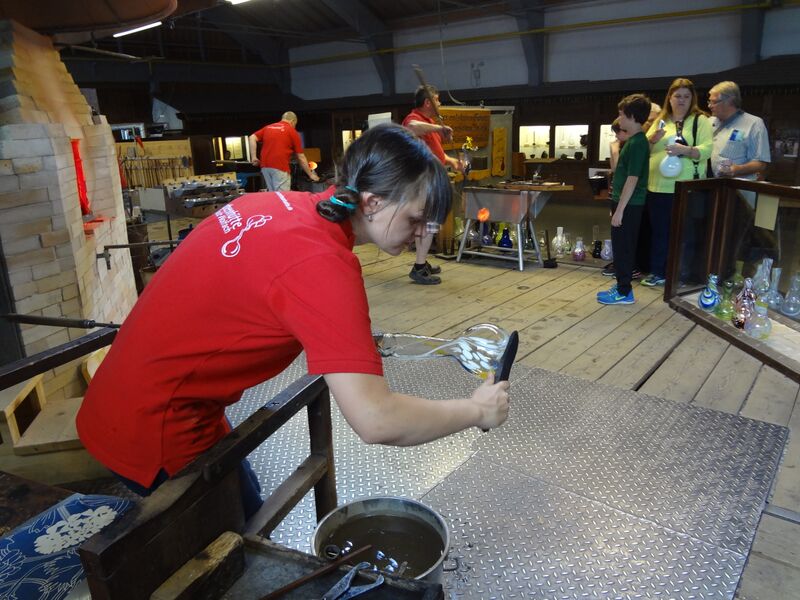 © Cheryl Koller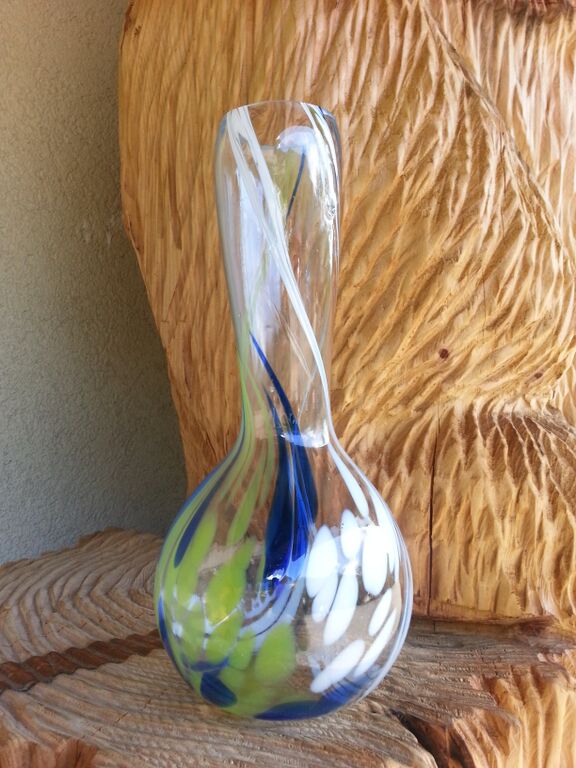 © Cheryl Koller
Dorotheenhutte have a large exhibit area and a Christmas Village. They offer a tour of the work area where visitors get an opportunity to watch the techniques and then try it for themselves. Creating your own masterpiece was not included in the tour price, but it was a low 15 Euro and you walk away with a beautiful vase and a memory to last a lifetime.
Something to Eat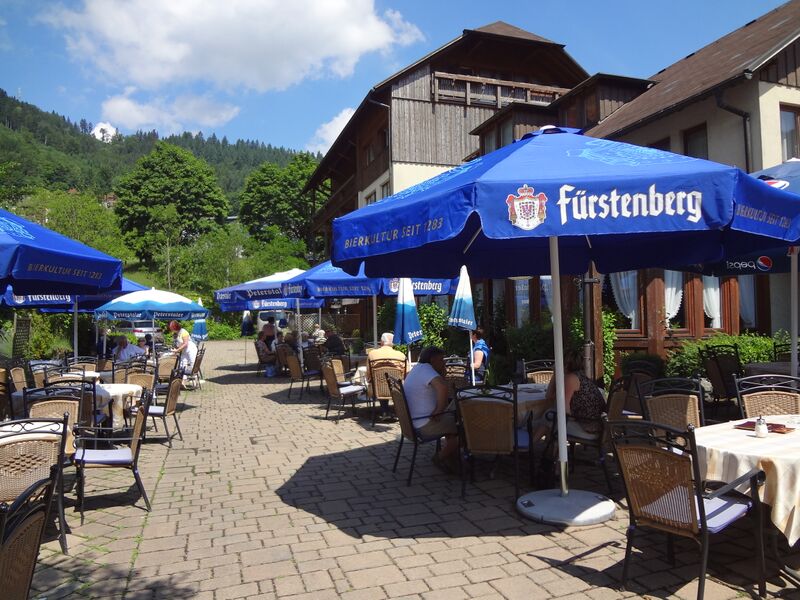 © Cheryl Koller
While waiting for our creation to cool, we were treated to our choice of pork leg with beer sauce, potato dumplings and cole slaw or a salad plate at the restaurant. And then we were ready for another nap. Not kidding!
Outdoor Museum Next Door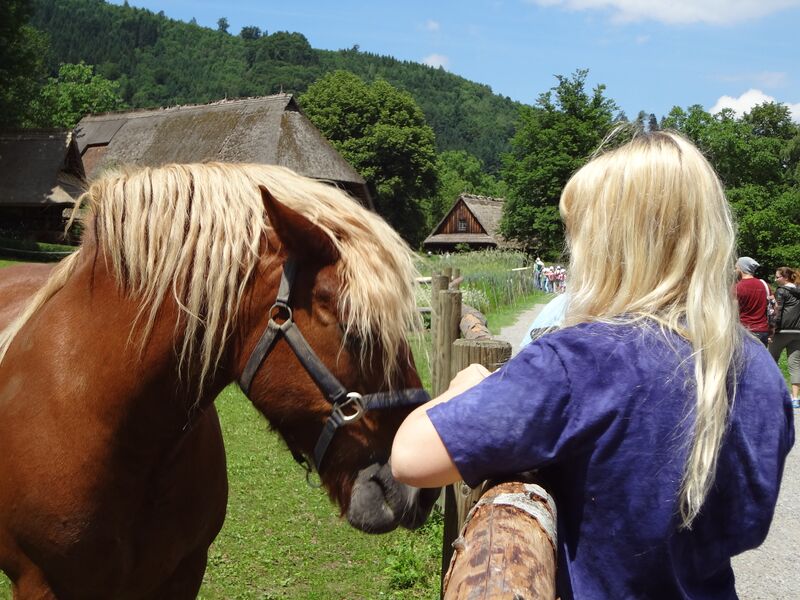 © Cheryl Koller
The next part of our drive took us to Vogtsbauernhof Outdoor Museum where we walked through a lot of culture and history. Many others have written about this particular museum, so I will defer to their experiences here. Just know that my teenager loved it and I feel confident smaller children would feel the same. Especially when they get to spend time with the animals.
Clock Manufacturer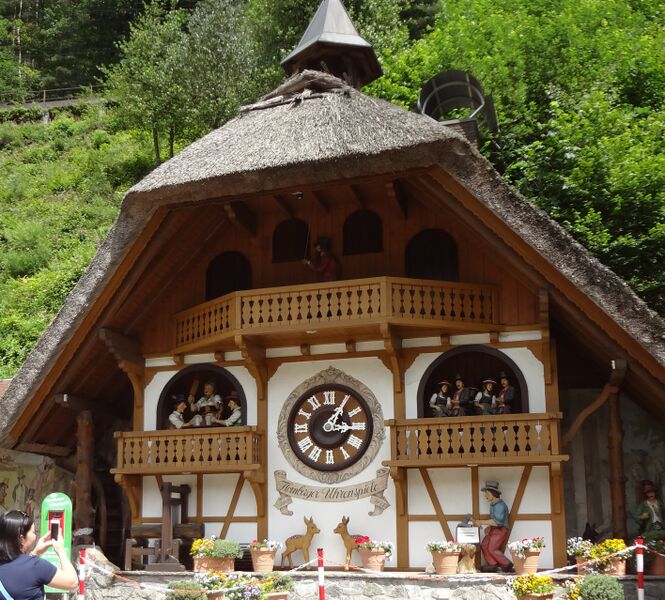 © Cheryl Koller
The last part of the afternoon took us to the center of the Black Forest region and one of the largest clock manufacturers. We were greeted in front of a very large cuckoo clock (at least that's what I call it) by the owner with a sample of homemade cherry wine. I ordered a glass of the wine and a rather large slice of Black Forest cake. The owner became my new best friend.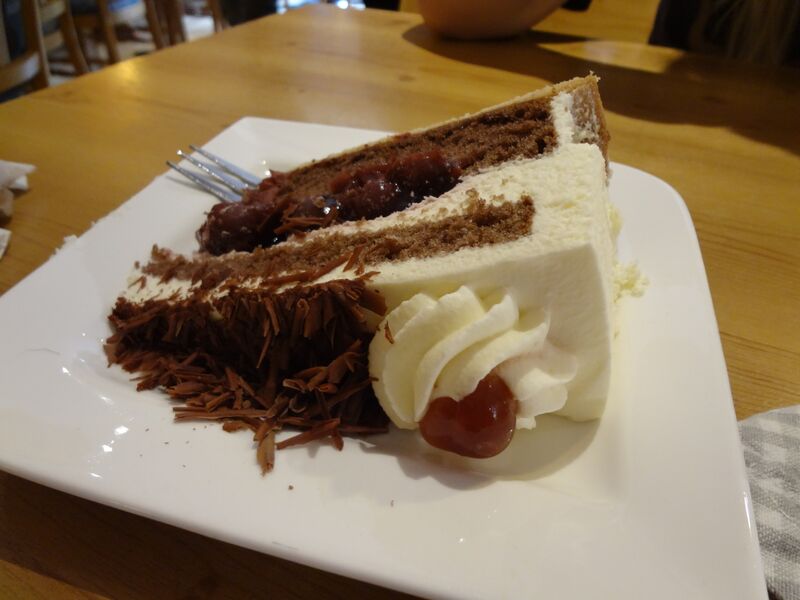 © Cheryl Koller
Note: This RTT Travel is a kid friendly trip! 79 Euro for adults with adult menu; 69 Euro for children 3-14 with children's menu and 59 Euro for infants through 3 years with no meal included. The bus leaves promptly at 6:00 am and returns at around 8:00 pm.
Author's Profile: Cheryl Koller is a native of Georgia. She is a DOD spouse, mom of 4 daughters (2 adults, 2 teens), thrill-seeker, avid traveler, and lover of food and wine. She is a self-proclaimed Freedom-Preneur and Blogger currently living in Ramstein with her family.
Featured Image Photo Credit: © Cheryl Koller