Story and photos by Johnny Edwards and John Thompson
Incredible. Amazing. Stunning. That's how I would describe a trip in a Porsche around the famous Nürburgring Nordschleife (North Loop) racetrack. Over 100 twists and turns, some ups and some downs – a real challenge even for experienced drivers.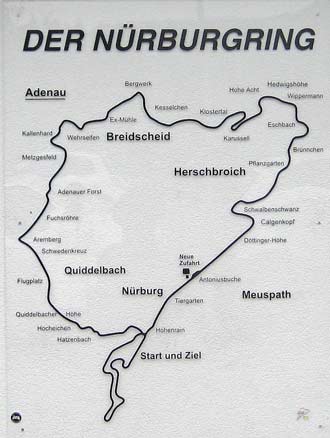 The Nürburgring is the stuff of legends. Opened in 1927, it closed during WWII, then it resumed operation until Niki Lauda crashed and was severely burned in 1976. After this accident, the old Nürburgring was no longer a part of the Grand Prix (Formula 1) circuit. The German Grand Prix is now held every other year at the new Nürburgring F1 circuit and the Hockenheim circuit.
The Nordschleife is also known as the Green Hell, a name coined by Jackie Stewart in 1960. Phil Hill, driving a Ferrari 156 in 1961, became the first driver to break nine minutes. Stefan Bellof drove the fastest time ever in 1983 in a Porsche 956C with a time of 6:11.13.
Nowadays, the Nordschleife is open to "Touristenfahrten" (Tourist Driving) on specific dates, which means anybody with a road legal car/motorcycle and a license can enjoy the ride. You don't need any special training to drive the Nürburgring – just buy a ticket, drive up to the barrier, swipe your card, and you're off to the races – literally!
It's considered a public road, BUT your normal insurance is probably not valid in case of an accident here, so you must be careful to arrange special insurance for driving on the circuit or at least check with your insurance provider to be safe. Don't carry a timing mechanism because this means you are racing, and your insurance will not cover racing in any event. This is an important point, because small accidents (mostly fender-benders) are pretty common. Follow the rules – drive right, pass left. And remember, you are not racing – you are enjoying a 20+ kilometer trip around the most famous racetrack in the world!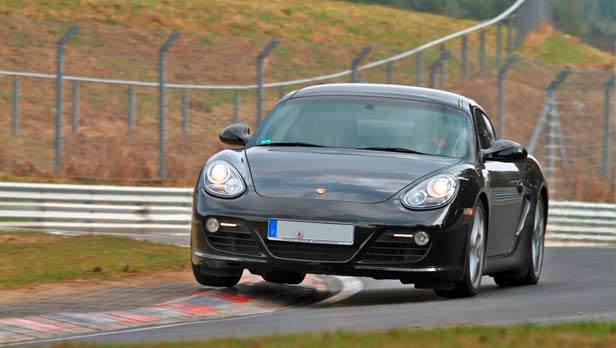 You can drive any road-legal two or four wheel vehicle on the Nürburgring. Along with a large number of Porsches, Corvettes, BMWs and a couple of Ferraris and McLarens, you'll see the occasional tourist bus, minivan, or a Smart car, plus motorcycles.
Tickets for one lap are €26; four laps cost €97; and nine laps cost €202. Check their website for opening days: www.neurburgring.de . If you don't feel like driving, you can take a Nürburgring 'taxi,' but you need to reserve in advance.
There are other great events at Nürburgring. Rock am Ring (or Rock on the Ring) is Germany's largest Rock Festival and takes place every June. There is also an Old Timer's Grand Prix, usually in August.
Whilst in Germany, you should certainly go to the Nürburgring. It is an experience you will never forget!
Getting There
Put the address of the Dorint Hotel in your GPS: Grand-Prix-Strecke, 53520 Nürburg. When you get there, follow the signs to "Nordschleife." Park near Devil's Diner, go in and get a table on the terrace overlooking the cars lining up to go through the starting gates. You can get food and beverages here, and it's great just watching all the cars driving by.
Check out the English website for more information: www.nuerburgring.de