Würzburg is a German town in the Franconia region of northern Bavaria. Situated along the picturesque river Main, it's a beautiful university town that offers a lively night life as well as a lot of history. Located at the start of the Romantic Road, it is perhaps an ideal place to start a tour of some of Germany's most famous sites.
History
Würzburg's history goes back to 10th century when it was founded and became the home, for centuries, of prince-bishops. The Franconia kingdom was created with Würzburg at the center, which was then merged with Bavaria by Napoleon in the 19th Century, something that has not changed to date.
In a 20-minute bombing raid during WWII in 1945, Würzburg was about 80 percent destroyed, especially its city buildings.  Nonetheless, most of the city has now been rebuilt in a more modern manner, though many historic buildings were also restored and can be viewed next to other modernistic postwar structures.
During the reconstruction of Germany that followed WWII, Würzburg was home to a huge contingent of US military. The military base closed finally in 2008, ending six decades of partnership between the United States military and the city. You will find, for this reason, that most residents give returning Americans a very warm welcome.
Must-See Sights in Würzburg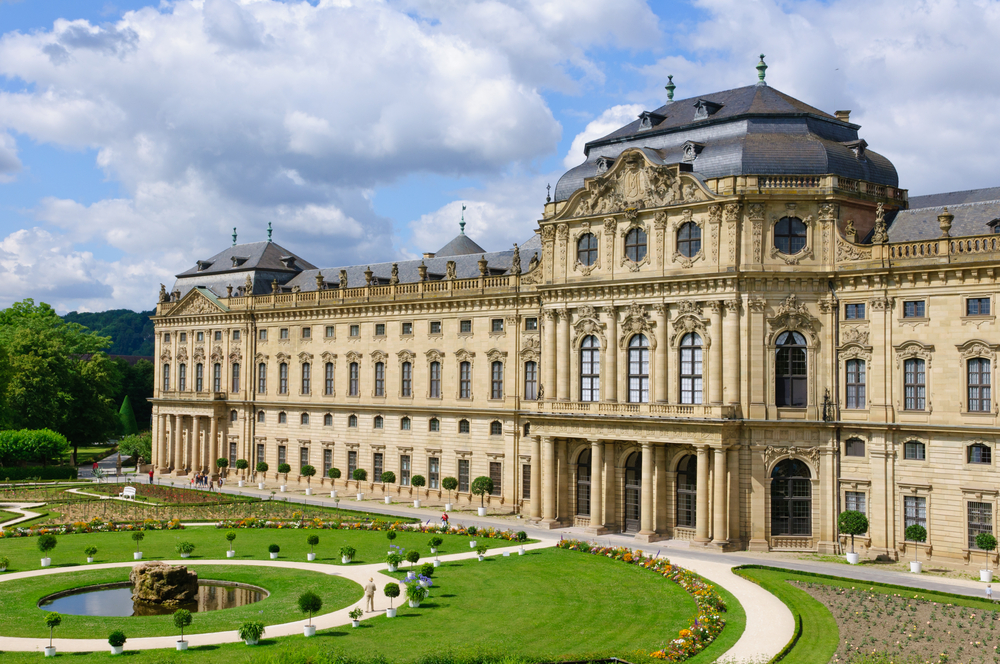 Scirocco340 / shutterstock.com
The city is famous for the Würzburger Residence, considered one of the most beautiful palaces not just in Germany but across Europe. It showcases the best of Baroque art and, as such, is designated a UNESCO world heritage site.
It is also famous for the magnificence of its staircase and a famous piece of top Baroque art which is referenced the world over, a fresco by artist Balthasar Neuman, painted just atop the Staircase by Tiepolo and considered the largest of its kind globally. The entire Residence contains over 300 rooms with a chapel. Entry is free.
Igor Plotnikov / shutterstock.com
The city also has one of the oldest and most well-known churches in all Germany, mostly built way back in the eighth century atop a previous pagan shrine. You will find a number of beautiful and old churches in the city center that are well worth a visit. You can dip into many of them in between visiting one of the many shops, cafes, bars and restaurants that the Würzburg city center has to offer.
After the residence, perhaps the most important place to see is the Festung Marienburg, offering a beautiful view over Würzburg and the Main River from the walls of the fortress. Entry is free. The castle has a museum accessed at a fee and those who are not conversant with German language can perhaps avoid it; English guides are not usually available.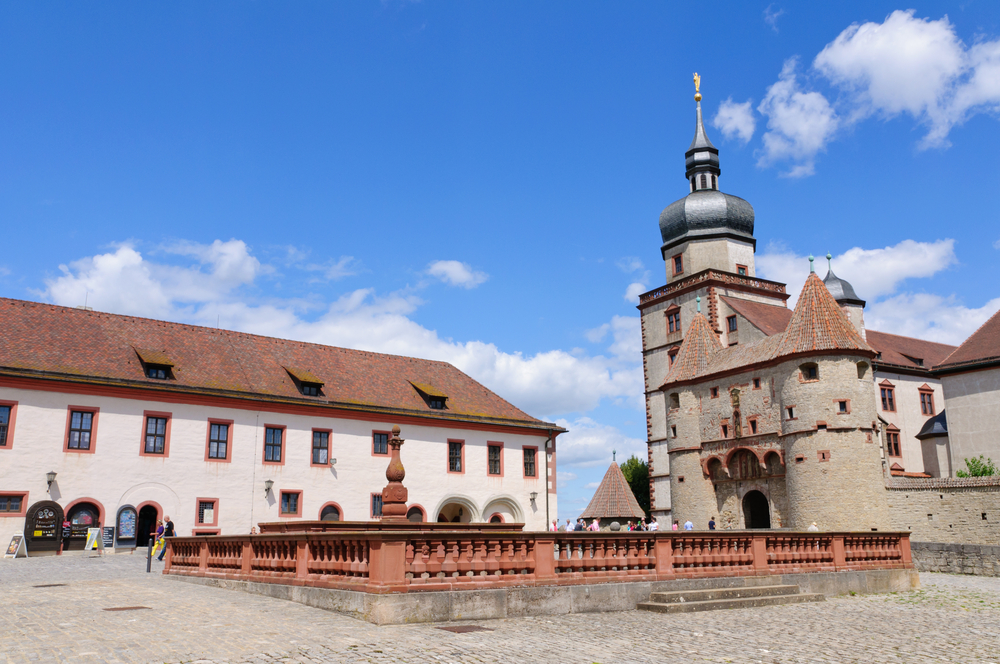 Scirocco340 / shutterstock.com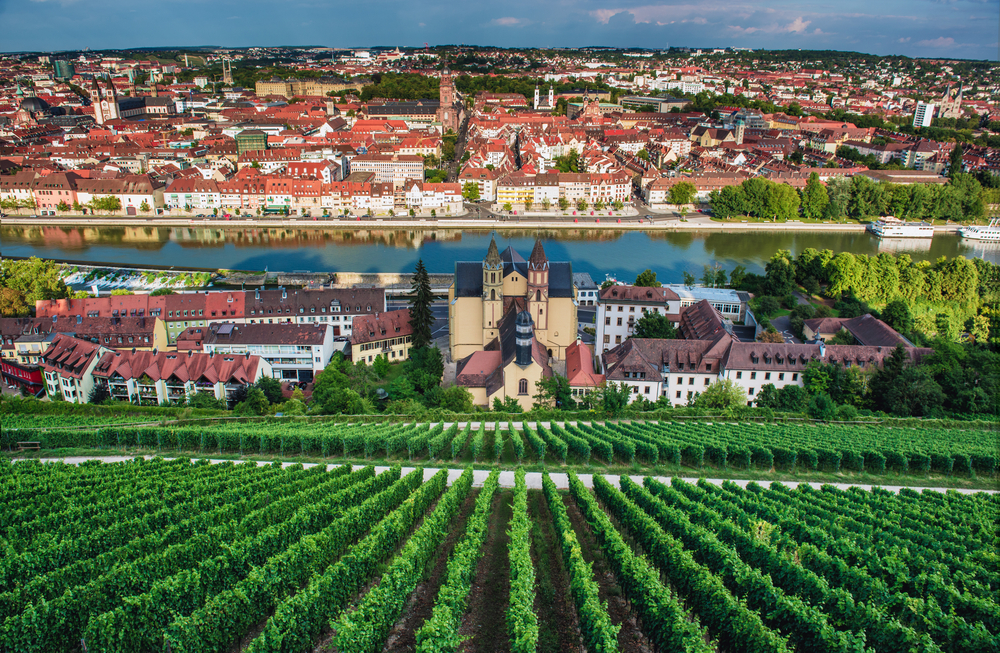 liseykina
Julias Spital is another recommended place to view. It is a Baroque hospital with a church and courtyard – the work of Juliua Echter, a prince-bishop. While the grandeur of the building remains intact, inside the hospital is a modern medical center and resting home for the elderly. While you are there you should try some Frankenwein at the medieval Julius Spital wine cellar, the second largest winery in Germany. Frankenwein is especially notable for its Bocksbeutel bottle which is a very peculiar shape.
You can also access a number of museums in Würzburg such as Mainfränkisches Museum, Museum im Kulturspeicher, Museum am Dom, Martin von Wagner Museum and Siebold-Museum.
If you visit the region in the fall or summer months you will be in time for the Würzburger Weinfests, essentially gigantic wine fairs which are just a fantastic experience.  The annual Africa Festival is also held in May or June. It focuses on fascinating African cultures and is hugely popular.
Eating in Würzburg

There are all kinds of restaurants to eat in the city, such as the Schloss Steinburg a couple of miles from the town center and overlooks river main, offering wonderful views around Marienberg for one of the most unforgettable ambiances, great views and fabulous delicacies at a high end price.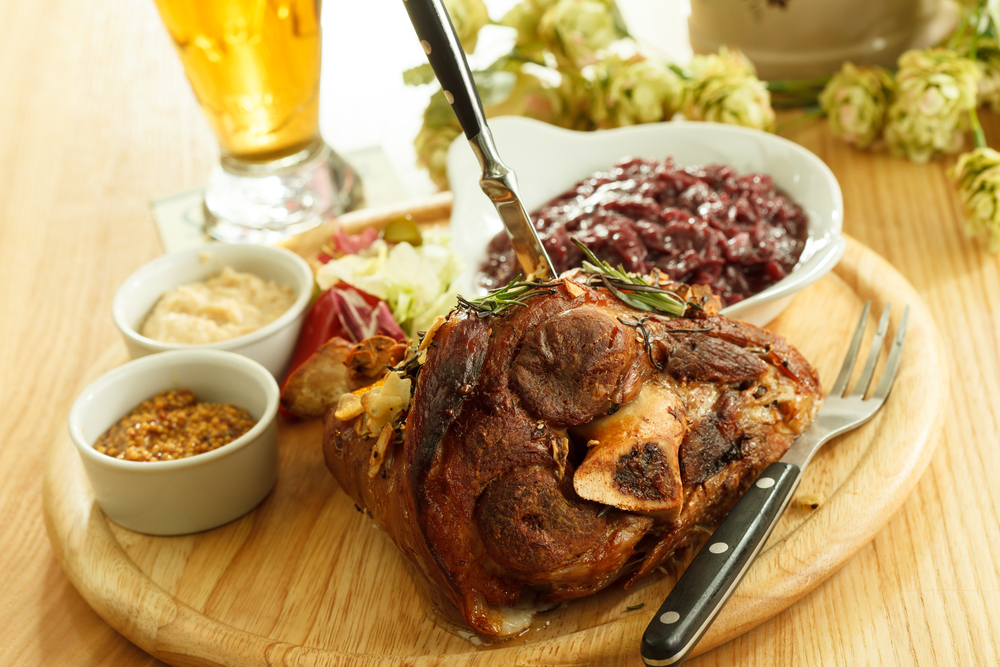 Shebeko / shutterstock.com
Towards the center of the town are restaurants serving excellent food in some of the most rustic settings at reasonable prices.  As a student town, Würzburg has many local eating establishments that are worth checking out, which offer honest food at reasonable prices in very friendly surroundings.
In basically every bar in Würzburg is the Weissbier, a local wheat brew carrying the name of Julius Echter, a 17th century bishop. For a real treat visit the Würzburger Hofbrau (brewery) and sample a selection of their home-brews. The food here is also delicious and very much in the hearty Bavarian style of traditional German food.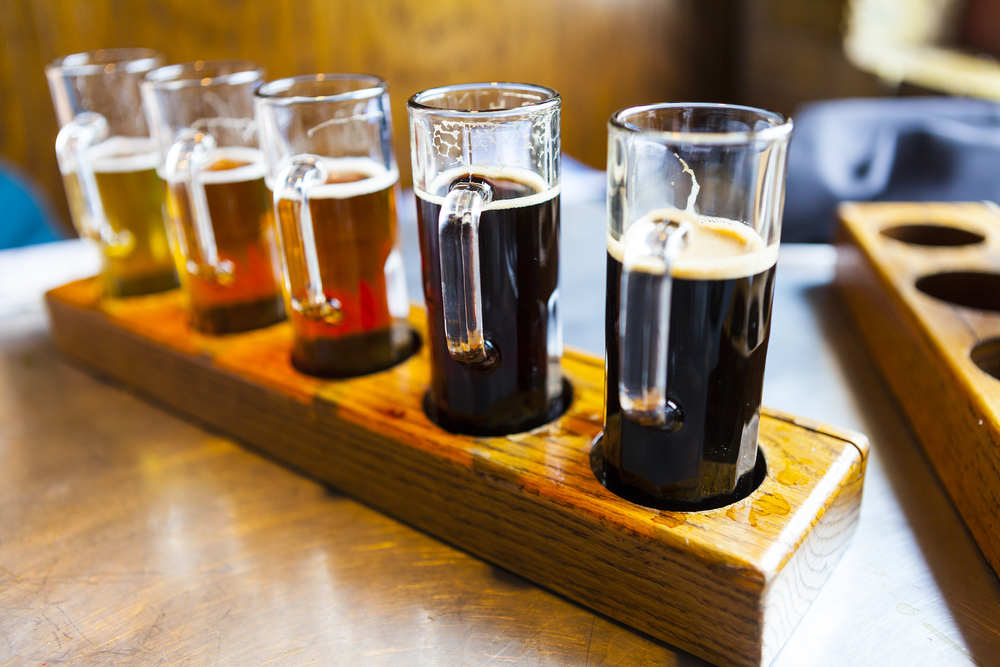 MaxyM / shutterstock.com
As the start of the famous Germany's Romantic Road, Würzburg is the ideal place to begin your travels towards the Bavarian Alps, passing through many famous towns, such as Rothenburg and world renowned castles, such as Neuschwanstein; the UNESCO World Heritage site, Bamberg, is just 60 minutes away from Würzburg.
Getting There
Reaching Würzburg by train from Frankfurt, Munich or Stuttgart is a very easy and a comfortable way to travel. To drive from Wiesbaden or Stuttgart takes around 90 minutes. From Kaiserslautern, the drive takes around 2.5 hours.
Featured image by Rudy Balasko / shutterstock.com