Situated in the northeast part of Germany in the Rostock district, there lies the seaside resort city of Warnemünde. It attracts numerous of tourists all year round for its beaches, maritime attractions, harbor cruises, restaurants, cozy pubs and attractive shops along the canal called der Alte Strom (Old Channel).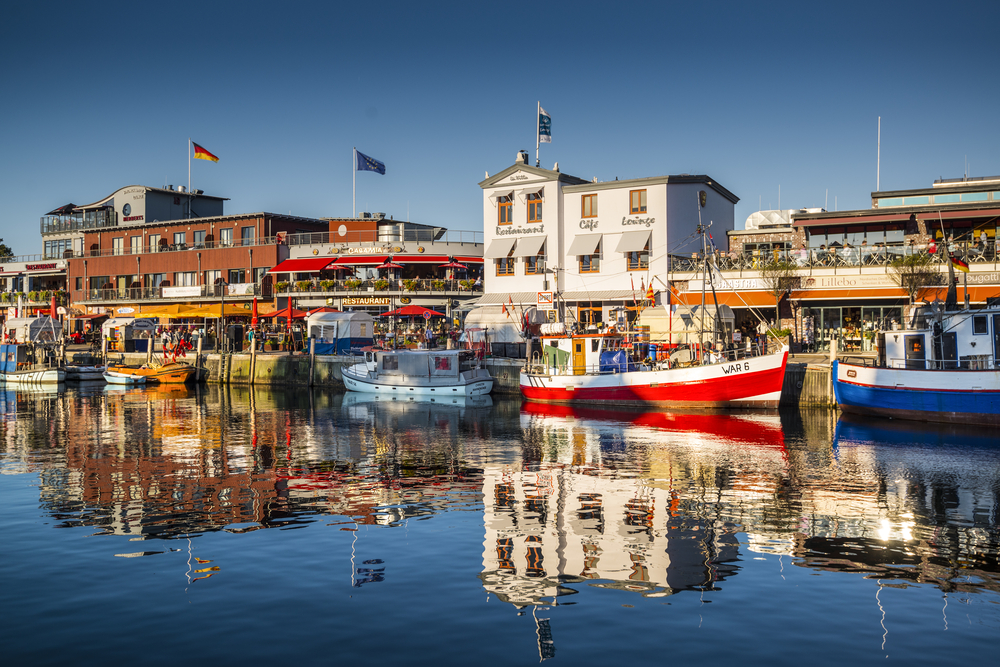 © Shutterstock-Sean Pavone
Established in 1200, Warnemünde gets its name from being located in the mouth of the Warnow River. Known as Rostock's leisure paradise, Warnemünde is one of the most popular seaside resorts on the Baltic Sea.
To safeguard the city of Rostock's access to the Baltic Sea, the village of Warnemünde was bought by Rostock in 1323. Warnemünde shifted completely from being a small time fishing village to an important seaside resort during the 19th century. Today you will still find the resort very popular with both German and foreign tourists. Because of Warnemünde's maritime focal point, many of its attractions are connected to the Baltic Sea.
Beaches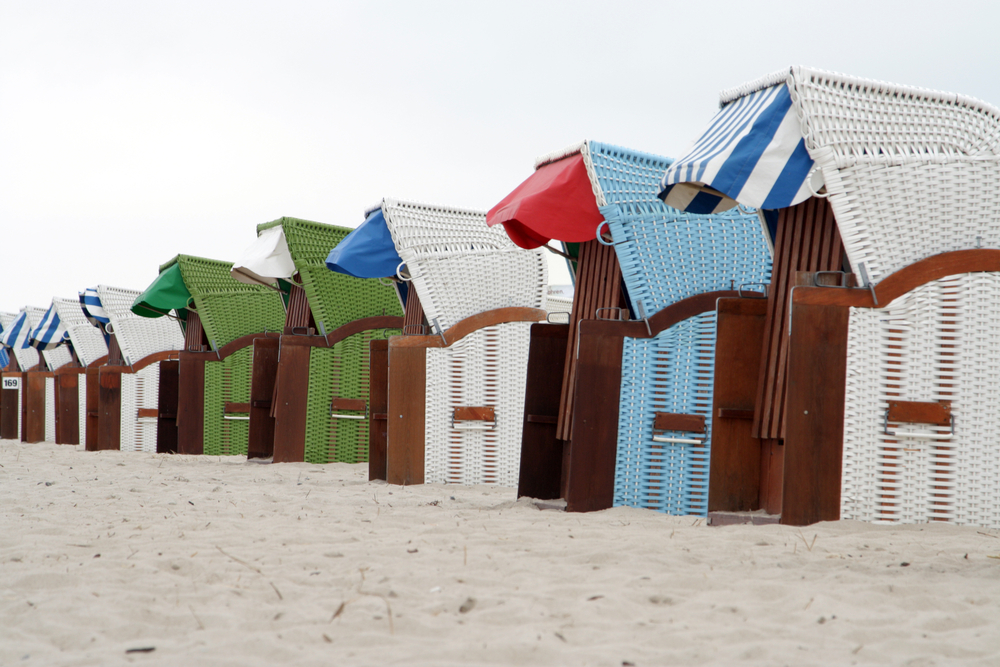 © Shutterstock-Onishchenko Natalya
The beach is over 5 km long and is one of the widest beaches of the Baltic Sea coast. There visitors will find a  530m long pier, white sandy beaches in one area and high banks in another as well as interspersed pebbles. During certain time of the year lifeguards are on duty and beach chair rentals are available. Campfires and grilling at the beach are allowed in specific locations. Beach access is free and parking is near.
Promenade
The modern 2 kilometer Promenade is very inviting and not only during the warmer months. A stroll along the Promenade is the ideal place to enjoy fresh sea air and a stunning view of the Baltic Sea. During the evenings expect to see romantic skies lit up over sand dunes and the sunset reflecting 0n the water. You will also see swanky beach villas with beautiful historic fishermen and captains' houses, shops and restaurants.
Lighthouse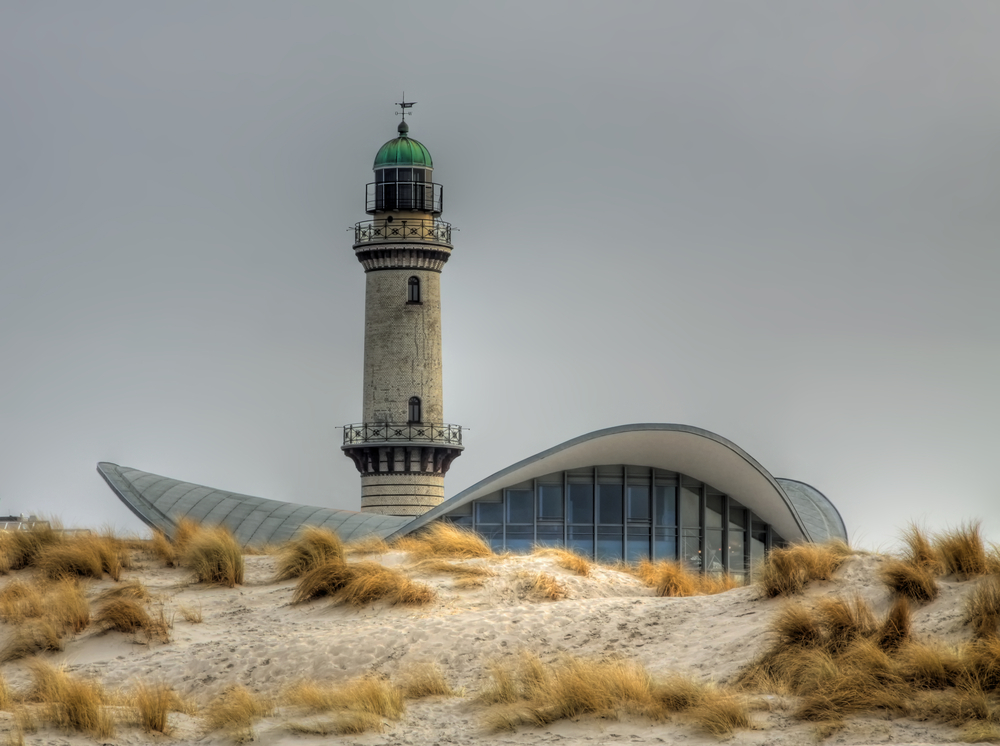 © Shutterstock-Henner Damke
Adjacent to the Promenade is the lighthouse (built in 1898), which is thought to be the oldest one in the area. Because of its location, the lighthouse is one of the most visited sites of Warnemünde. With its height of 121 feet, it allows visitors to enjoy incredible views of the Baltic Sea as well as the ideal place to watch the arrival and departure of ferries to Denmark and Sweden and other ships. Annually thousands of visitors attend the New Year's Day celebration "Lighthouse in Flames", which includes laser lights and music.
Teepott (Tea Pot)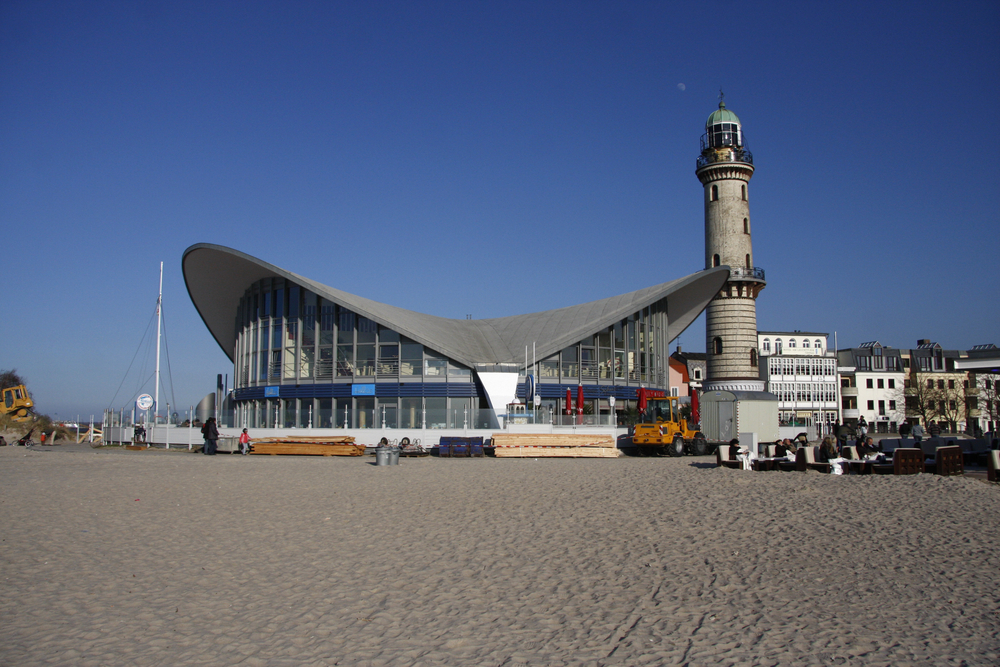 © Shutterstock- 360b
The second most visited landmark in this area is the Tea Pot, which is an intriguing example of East German (DDR) architecture. The slightly curved roof building near the lighthouse houses restaurants, souvenir shops and an exhibition of thousands of sea voyage artifacts collected by a 20th century explorer.

Heritage Museum Warnemünde
The museum is a former fishermen's house that was built in 1767. It has permanent exhibitions on themes like fishing and seafaring. Visitors can also catch a glimpse of life of Warnemünde at the end of the 19th century with four rooms (kitchen, bedroom, hallway and another room) designed in accordance to historical models. Other focal points include handwork crafts, folk culture, cradle to grave customs of Warnemünde, protection of the Baltic Sea coast and more.
There are many attractions at the seaside resort Warnemünde that will make your visit a memorable one. You can take a stroll along the Promenade, eat fresh fish at one of the many restaurants, visit a historic lighthouse, learn about maritime life and much more. Make your way to Warnemünde at any time of the year to enjoy this fascinating resort city by the Baltic Sea in Germany.
How to Get There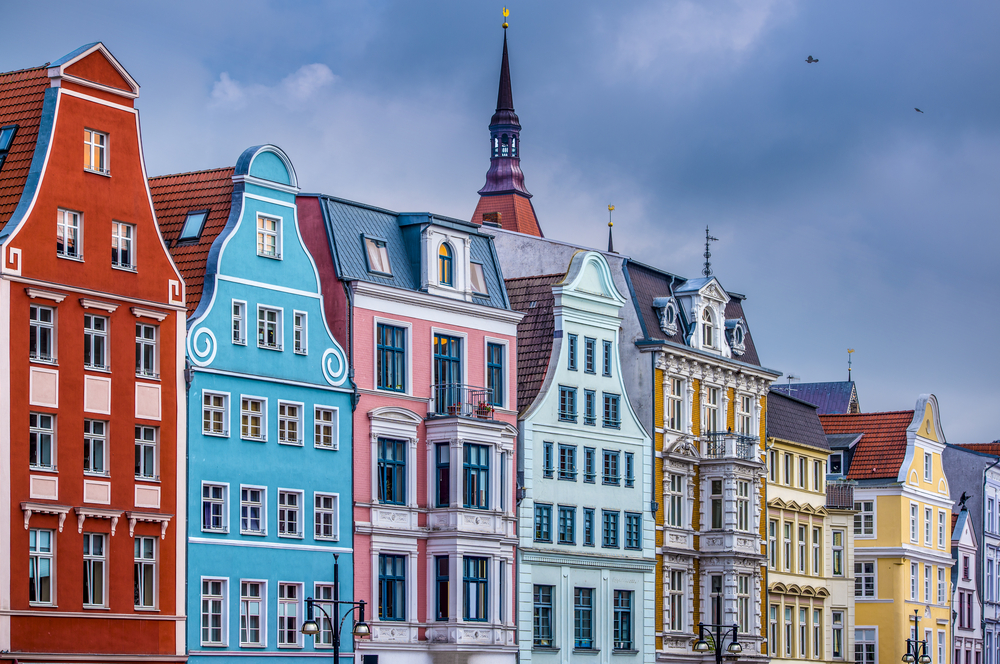 © Shutterstock-Sean Pavone
Warnemünde is a seven hour drive north of Stuttgart, just over seven hours northeast of Kaiserslautern and under seven hours northeast of Wiesbaden. Click on DB Bahn to find out train details and travel in comfort.
Featured Image Photo Credit: © Shutterstock-ricok