LEGO offers universal appeal, and a trip to LEGOLAND Deutschland is sure to spark the interest of both the young and young at heart. Adults enjoy a nostalgic journey through their LEGO-loving pasts, while the younger visitors take in the experience of a lifetime. But you don't have to be a lifelong LEGO enthusiast to enjoy a trip to LEGOLAND. There is plenty to explore here for everyone!
Popular Family Destination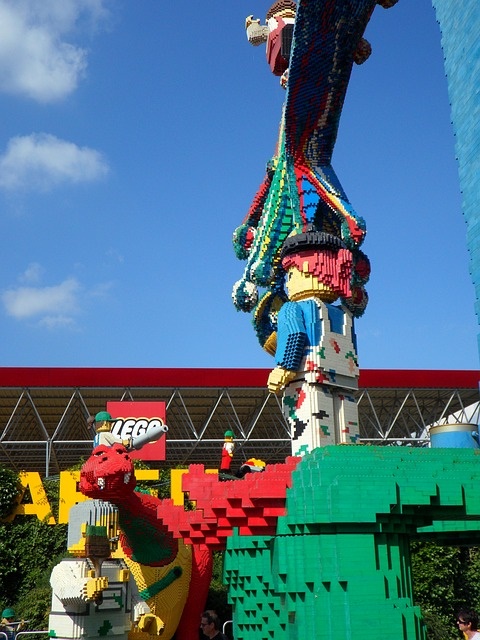 © Pixabay-Efraimstochter
LEGOLAND Deutschland, located in southern Germany's Gunzburg, is one of Bavaria's most popular tourist destinations. LEGOLAND offers 107 acres of family fun to the millions of visitors who flock here every year. This sophisticated park is recommended for families with kids between the ages of 3 and 12, and it offers a multitude of activities and entertainment.
The Park
The park is as big as 26 football fields and is sectioned into eight themed areas featuring everything from roller coasters to water attractions and live shows. The most famous of all its attractions is MINILAND which features miniaturized reproductions of all of Europe's most celebrated towns, cities and scenery in 1:20 scale. For an even more amazing impact, the pieces move at the touch of a button.
There is plenty of fun for the adventure junkies in the form of Project X, a Lego test track which is part of the X-Treme section of the park. This exhilarating ride lets passengers test drive a brand new roller coaster as it swoops, loops and swerves along its treacherous track. Those with a lower thrill threshold can enjoy a visit to the Build and Test Center, which encourages guests to design structures of their own and test how they hold up in the real world.
Pirateland, Adventureland, and the Knights Kingdom offer adventures including pirate school, jungle expeditions and jousting tournaments. In 2014 LEGOLAND Deutschland is also the exclusive home of the Star Wars X-Wing Model Display. This amazing model features a staggering five million bricks! Guests of LEGOLAND can also enjoy the blockbuster hit, The LEGO Movie that same year.
Planning Your Trip
When planning your visit, remember it is only open between April and early November so schedule your trip accordingly. Additionally, hours may vary according to season so confirm times and dates before booking.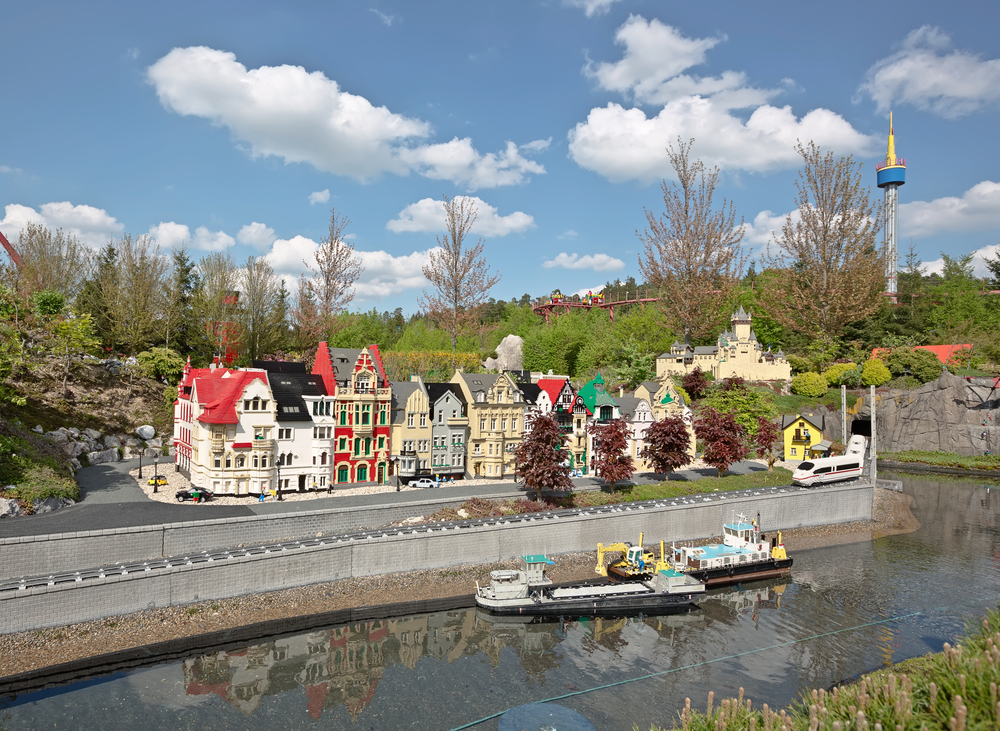 © Shutterstock- Irina Rogova
Accommodation around the park is easy to find, but those looking for the overnight adventure of a lifetime may want to take advantage of LEGOLAND's Holiday Village. Guests will have the chance to spend the night in one of its LEGO-themed chalets or the brand-new King's Castle which includes extravagant accommodations worthy of your own personal royal family, as well as a restaurant and bar. Food and fun go hand in hand at LEGOLAND. There are plenty of opportunities for "on the go" fueling thanks to restaurants, cafes and snack bars.
If you'd rather spend your time enjoying the attractions than standing in line, consider investing in the electronic Express Pass to reserve your spot.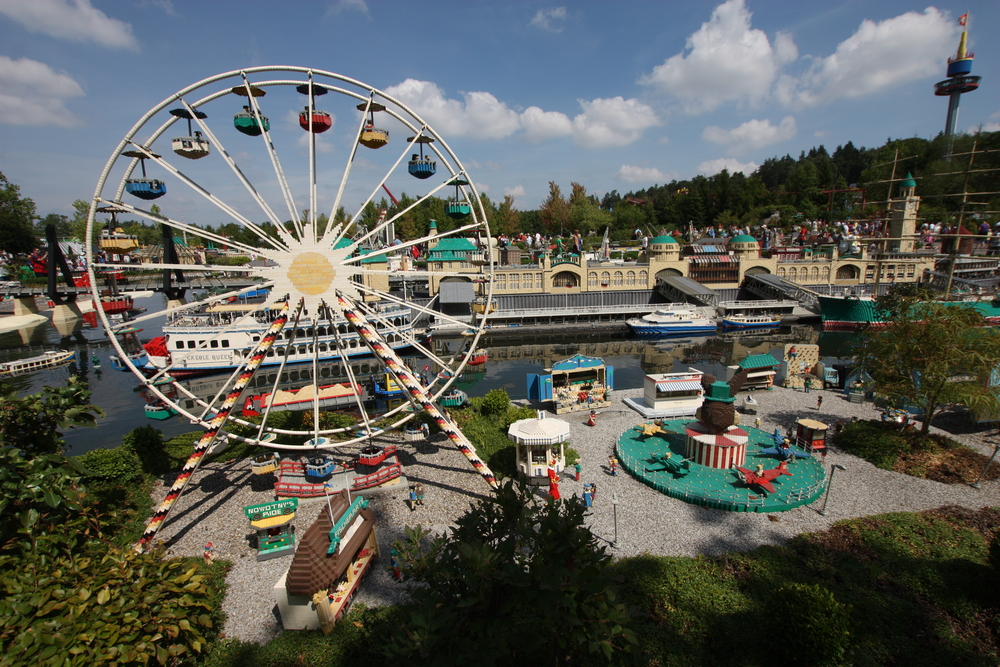 © Shutterstock-Senohrabek
While ticket prices for any amusement park can add up for the family on a budget, personal finance management for busy families like yours can help in the planning for a fun-filled visit to LEGOLAND, as well as many other adventures.
How to Get There
A drive to Legoland is 1 hour and 20 minutes southeast of Stuttgart, 3 hours and 20 minutes southeast of Wiesbaden and 3 hours and 15 minutes southeast of Kaiserslautern.
Those traveling by air can fly into the Allgäu Airport Memmingen, which is within an hour drive from the park. Train enthusiasts will delight in traveling to the town by DB Bahn. Once at the station, just hop a shuttle bus to bring you right to the park's door.
Author's Profile: Joanna Hughes loves to travel and added LEGOLAND to her list of "must do" destinations.
Featured Image Photo Credit: © Pixabay-Hermann