As the temperatures here in Germany soared to the high 90's, I began to search for some relief. The Naturerlebnisbad Landstuhl was calling our name.
Great Outdoor Pool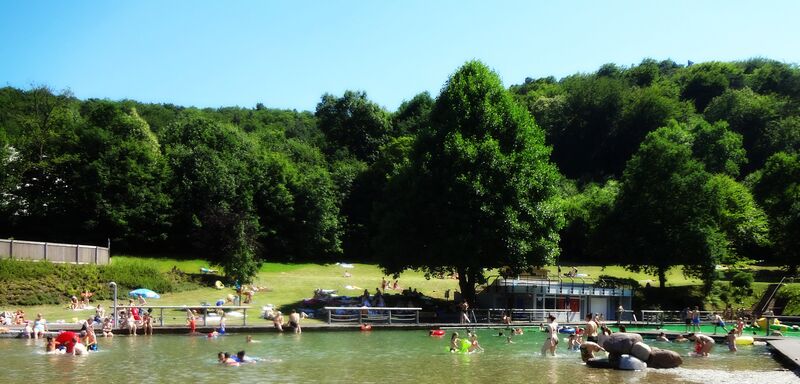 © Cheryl Koller
Better known to us Americans as "CUBO", this beautiful outdoor pool is a great place to spend a hot summer day. We took along some drinks and snacks, although there is a snack bar available. Lounge chairs are also available, but they are few in number and are very popular.
Something for Everyone
This pool will remind you more of a backyard pond due to the color of the water and the zero entry rock bottom, not to mention the landscape.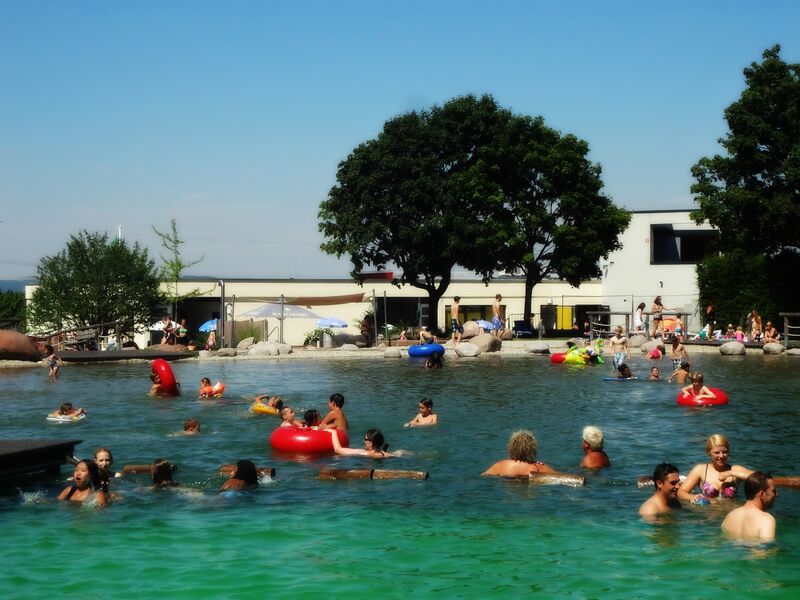 © Cheryl Koller
Older children will enjoy the slide and floating station in the pool.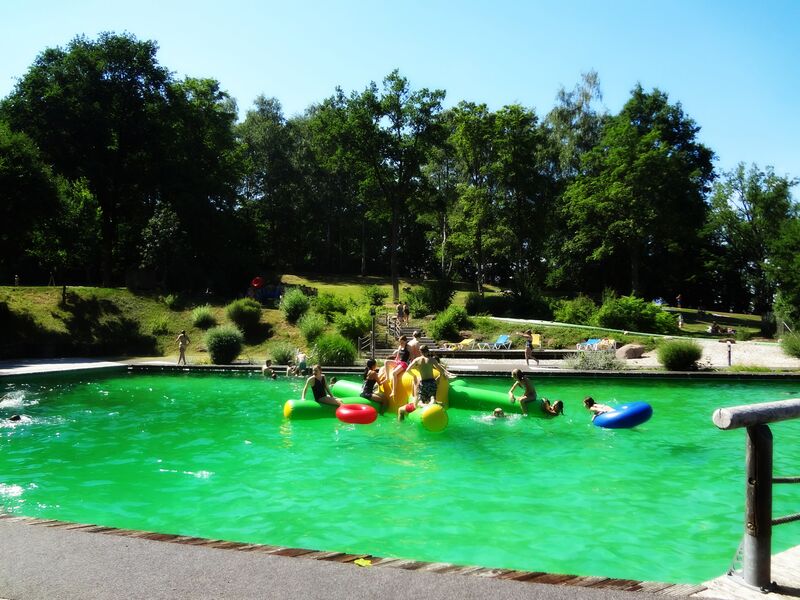 © Kelly Koller
Younger children will enjoy the wading pools.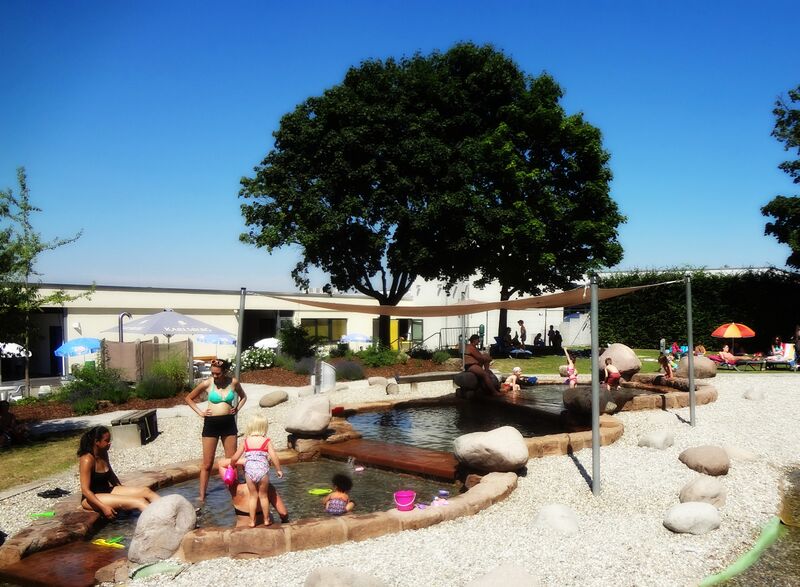 © Cheryl Koller
Moms and dads will enjoy relaxing and watching the kids have fun!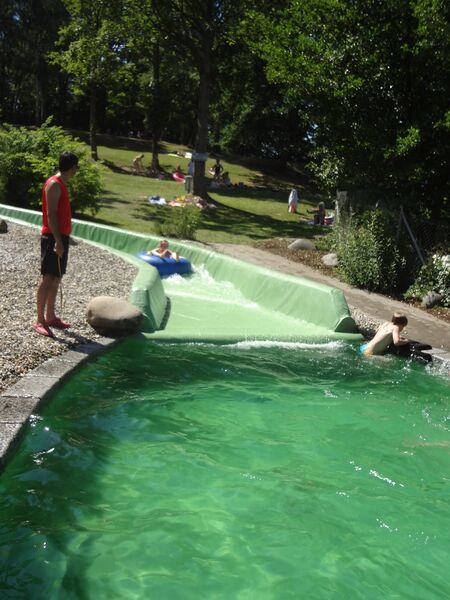 © Cheryl Koller
CUBO is advertised as a "wellness oasis", offering a wide range of treatments. Maybe one day I will go back and take advantage of their Far Eastern spa services; however, this visit we were only interested in the cool water of the lake-like pool and the shelter of the oak trees.
General Information
You can visit their website for more information. Admission fee for pool only is following: Adults  3 Euro (adults) and 1,50 Euro (6-17 years). CUBO is open daily (including Sunday and holidays) from 10 a.m.-8 p.m. during the summer season.
Address:
Kaiserstrasse 126
Landstuhl 66849
Telephone: +49 (0) 6371 130 571
Author's Profile: Cheryl Koller is a native of Georgia. She is a DOD spouse, mom of 4 daughters (2 adults, 2 teens), thrill-seeker, avid traveler and lover of food and wine. She is a self-proclaimed Freedom-Preneur and Blogger currently living in Ramstein.
Featured Image Photo Credit:  © Cheryl Koller