Vienna, Austria's largest city and capital, is not only rich in culture, art and history, but also in food. The gorgeous city is home to people from a variety of cultures and nationalities, so you'll find anything from Belgian fries, hearty Hungarian cuisine or seafood to a more traditionally Austrian Schnitzel here. I'll help you get both a figurative and literal taste of the easy-going Viennese life with my favorite culinary spots in town.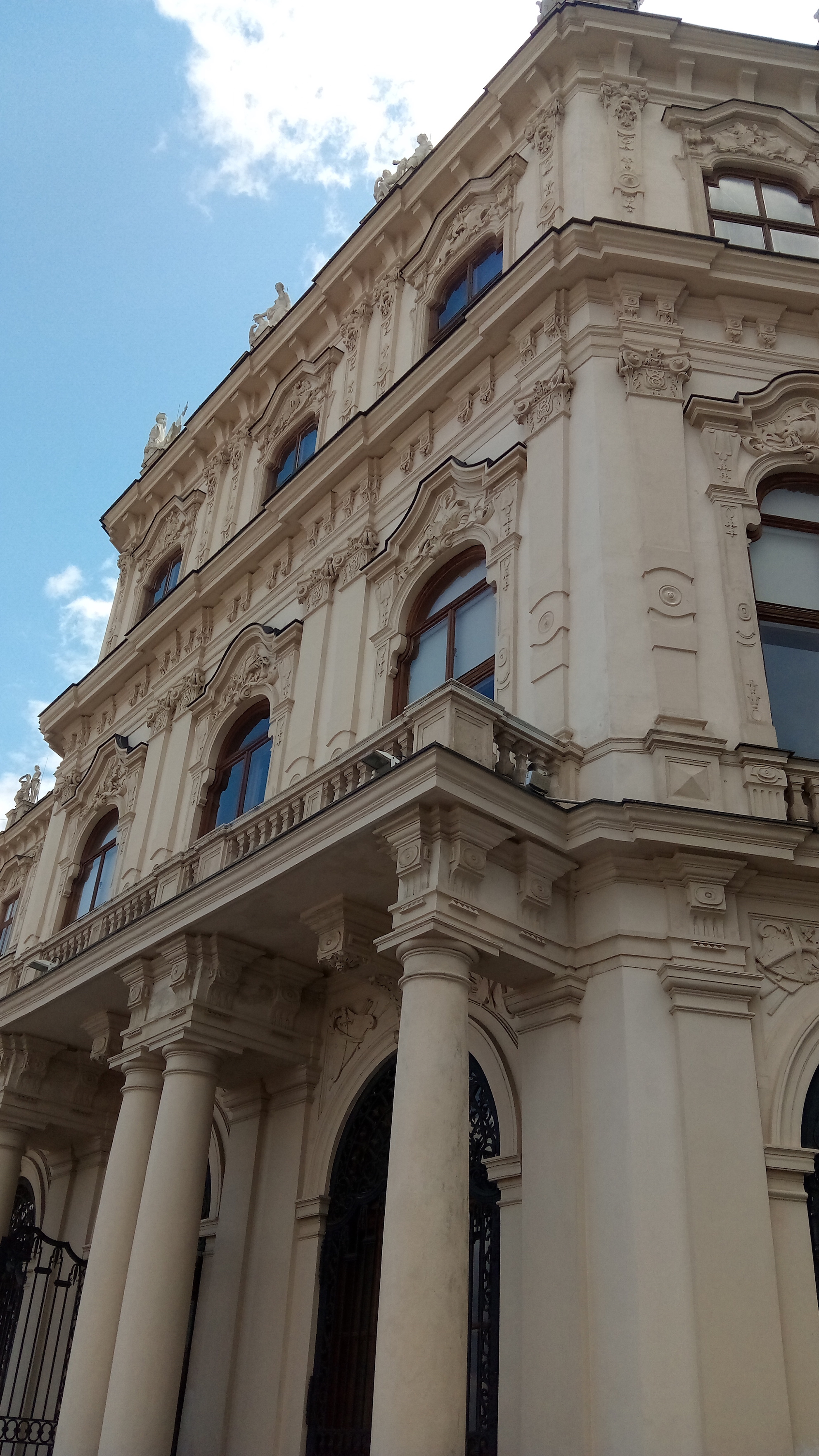 Cathrin Lüderitz
Getting Around The City
Fortunately, Vienna prides itself with having a well-developed public transport system and there are bus-, tram- and underground stops near pretty much every sight you might like to see. I highly recommend getting day passes from the "Wiener Linien", they offer 24, 48 and 72 hour tickets (find out more here) which allow you to travel freely all around the city and change as often as you'd like. You can buy them online beforehand or at their ticket offices on site, the only thing you need to do to validate them is stamp them in the blue ticket stampers (on board of trams and buses or at the barriers of the underground) before boarding public transport.
To navigate your way through the city, you can either download public transport maps or use the "public transport" option on Google Maps. Vienna is divided into 23 districts; you can find out which district you're in by looking for the number in front of the street names.
 Let's Talk About Food
I personally love getting to know a city by wandering around the streets and exploring cafés and restaurants away from the busy streets. Vienna offers gorgeous views down its side alleys and they're often worth taking a spontaneous stroll as you'll find them overflowing with beautiful historical buildings. Some of the spots I came to adore during my short trip to the city are located near some of the sights, so you can easily combine your sightseeing with a more culinary note.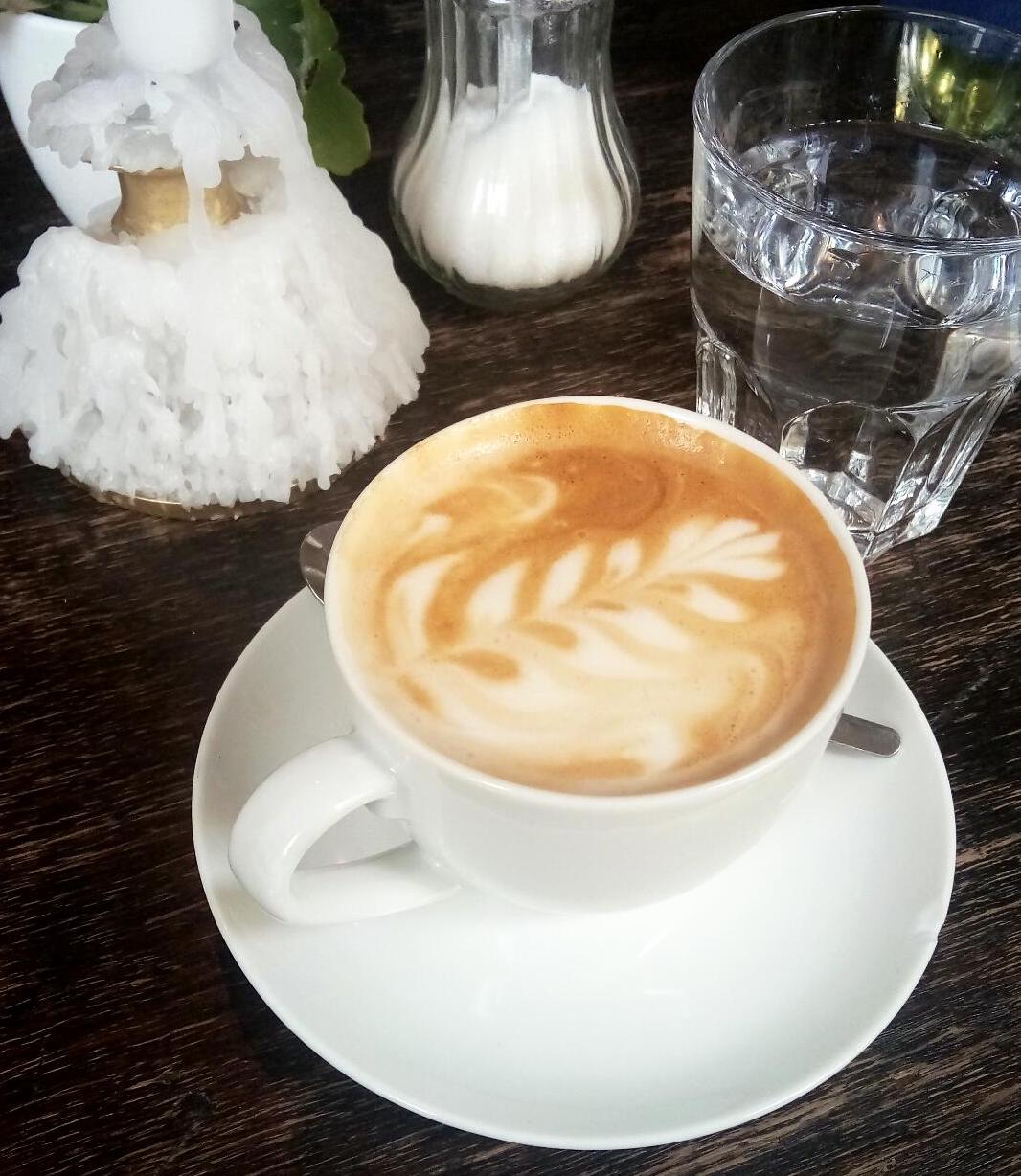 Cathrin Lüderitz
Breakfast, Lunch, Brunch and Coffee
Say your search for activities has brought you to the Museumsquartier in the 7th  district Neubau and you're looking for a late breakfast or a cup of good coffee. Any lover of creative-looking loft spaces, plants or vintage shopping will love "Burggasse 24" (take Underground 49, exit at Volkstheater). You enter the cafe through the adjoining vintage secondhand shop to find a large open space with lots of comfortable sofas and chairs, outside seating is also available. "Burggasse 24" offers a small choice of great breakfast with seriously amazing bread and good coffee at reasonable prices.
An alternative for breakfast or lunch not far from the Leopoldmuseum is "Cafe 7Stern", located at Siebensterngasse 31 (take tram 49, exit at Stiftgasse or take bus 13A, exit at Siebensterngasse). This cafe offers a huge hipster-like space with high ceilings and a large outside seating area, occasionally they even have bands playing there. They have a limited but healthy and Instagram-worthy breakfast menu, a larger selection of lunch options and vegan meals are available as well. Though the menu is a little pricier here, the quality of the food is convincing. You can book tables in advance here.
 My favorite spot for breakfast or coffee in the 6th district Mariahilf is without a question "phil" at Gumpendorfer Str. 10-12 (take the bus 57A, exit at Getreidemarkt) just a couple of streets away from the Secession, an exhibition of contemporary art. 
"Phil" might look a little unremarkable on the outside (except for the flowers and plants twining up its facade) but I promise that the interior and the food do not disappoint. Inside, "phil" is serving you retro living room looks, a large cafe that is at the same time a beautiful bookstore, playing lively and relaxing music in the background. The majority of their book selection is in German, but they do have a small selection of English books too. Their coffee is really good, as is the "Italophile Breakfast", a selection of baked goods with Milanese salami and delicious pecorino cheese. Outside seating is available. From Tuesday to Sunday this sweet spot is open from 9am to Midnight, on Sundays even until 1am; opening hours on Mondays are 5pm to 1am.
Rich in tradition
For a traditionally Viennese experience of coffee and pastries or even a Wiener Schnitzel, I recommend the old-school coffeehouse "Cafe Central", founded in 1876, which will stun you with its gorgeous ceilings and the Mediterranean arcade court (to get there take underground U3 and exit at Herrengasse). Famous poets and thinkers like Sigmund Freud are said to have had coffee at this place. It is conveniently located at Herrengasse 14, in Vienna's first district, surrounded by lots of beautiful historical buildings, like the Palais Caprara-Geymüller. This spot is extremely popular with locals and tourists alike, so if you want to avoid having to wait in line on weekdays book a table ahead of time by emailing or calling them from 9am-6pm (cafe.central@palaisevents.at / Telephone: +43 (1) 533 37 63-61).
 Taking a break, having a drink
Your sightseeing and exploring has led you through some of the shopping streets of the 6th district and you feel like taking a little break? Perfect! Another spot that has its address as a name is "Schadekgasse 12" (take bus 14A or the tram U3, exit at Neubaugasse). This slightly smaller cafe and bar will captivate you with its small outside seating area and a modern, vintage feel interior with cute plants. "Schadekgasse 12" offers great lemonades and small snacks that you can enjoy while lovingly gazing at the little dog park across the street. My personal tip would be to come here for a drink among locals later in the day, though it might get a little crowded in the evening. Note that you can only pay with cash here.
The hands-down best ice cream for both vegans and non-vegans can be found at Veganista. They have several spots across the city but there's one near the shopping streets and around the block from cafe "Schadekgasse 12", located at Amerling Str. 19 (take bus 14A, exit at Neubaugasse). "Veganista" offers traditional flavors as well as innovative ones like basil (very refreshing!) or maple pecan, all their ice cream is fresh and homemade daily.
Burgers
Saying that one place serves the "best burgers in town" is always controversial, so I'll give you two recommendations and tell you to trust me because I truly love burgers and only want the best for anyone who feels the same way.
I've heard great things about "Omnom Burger", located at Wiedner Hauptstr. 125 in the 5th district Margareten (take the bus 12A, exit at Ramperstorffergasse). They have vegetarian options and you can create your own burger that will fit your personal tastes perfectly. If you plan on having dinner here, note that they're only open until 9pm and are closed on Mondays.
An option closer to the city center would be "Le Burger" who currently have 4 locations in Vienna, opening a fifth in November. They have a spot very close to the Stephan's cathedral, at Rotenturmstr. 15 (take the U1 or U3, exit at Stephansplatz). If you get lucky you can even see the cathedral from your table, if you don't, you'll still enjoy the modern interior and friendly service. "Le Burger" offers seriously delicious burgers, a large selection of vegetarian burgers, crisp fries and a selection of free dips, including Blueberry Ketchup and Rosemary-Orange-Mayo, to choose from.
How to Get to Vienna
Fly to Vienna via the Vienna International Airport and use diverse motorways, road and train connections to discover the famous city's center.
By car, Austria is approximately 7 hours and 20 minutes east of Kaiserslautern, 7 hours east of Wiesbaden and 6 hours and 30 minutes east of Stuttgart.
Click on DB Bahn for train details, if you book as early as two months in advance you can get much cheaper special offers for your journey (e.g. 39€ one way from Wiesbaden to Vienna).
Author's profile: Cathrin Lüderitz is studying to become an elementary school English teacher at the University of Würzburg. She is more in love with food and traveling than a student's budget allows but that will never stop her from looking for the world's best avocado toast.
Cover photo by Thomas Warner