Vienna at Christmas time is indeed cold and not a place where children under maybe 10 years of age are going to last for very long without complaining. Still, it is a fantastic city to experience during these chilly months (and any other month) whether traveling alone, with a partner, or with the entire family.
Travelling toddlers are especially apt to come undone during excessive exposure to cold temperatures so the best advice is to plan indoor activities and get the most out of your Austrian holiday. A plane will get you to Wien in about an hour, but driving will take eight or nine, maximum.
Going by train is a popular mode and there are even Flex Bus options that are cheapest of all, if you are willing to put in some extra hours. We flew, with three passengers, for under 300 euro and used public transportation or taxis throughout the four days we spent in this town famous for centuries for being one of the "in" places for all of Europe.
Today, the city is easy to traverse with aboveand below-ground trains, trams, U-bahns, and buses on the modernistic public transport system. Check the Wiener Linien website and buy bulk tickets ahead of time to save headaches of long lines or machines that might be out of order.
Day trips to Salzburg or a wine tasting excursion are easy to navigate from the local transportation system and you will be back by sundown to continue exploring the inner city.
The Museum Quartier of Vienna is an area near the center of the city where lots of touristic and historical focus is placed. Many types of stimuli have been built here in the past 20 years and within a short walking distance are older, more established museums. Checking online for the museums you want to visit will save time in a queue and maybe sooth the nerves of those little ones you might be taking along on the trip. One website says MUMOK / Museum of Modern Art and ZOOM are both trendy and good for kids who like interactive activities, but we did not make it to these.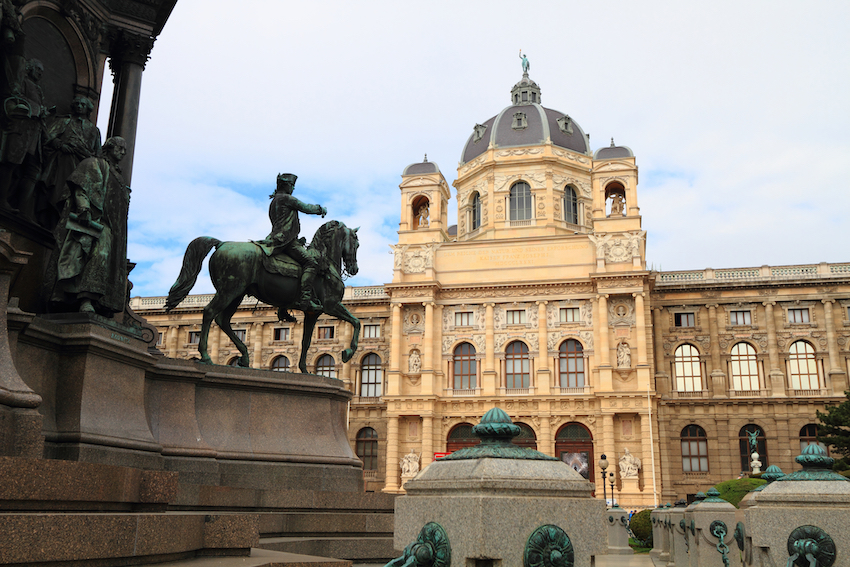 Zoroyan / Shutterstock
A favorite that we visited is the Kunsthistorisches Museum, Museum of Art History, which houses ancient Egyptian antiquities, paintings, sculptures, and tons of both elaborate and intricate works of art from multiple genres. There is a wonderful cafe inside and couches spread throughout the sprawling complex. This alone is a splendid place to spend a complete day. Gustav Klimt and his blurry artistic boundaries between art and eroticism can be found at the Belvedere Museum while master composers Johann Strauss and Wolfgang Mozart have their lifetime achievements documented in multiple museums.
Other Viennese museums of note are Hofburg House, Albertina, and one spotlighting the life and work of noted psychologist and cultural icon Sigmund Freud. It was Freud, Alfred Adler, Victor Frankl, and other deep thinkers who organized the Vienna Psychoanalytic Society that gained notoriety as the 20th century unfolded and there are also Freud museums in London and the Czech Republic, where he was born.
Ever heard of the Lipizzaner stallions? These massive and beautiful horses are trained at the local Spanish Riding School in Vienna and perform daily, have morning exercise walk-throughs, and are part of other events offered daily. There is a tie-in to American World War II General George S. Patton and any interaction with these horses will appeal to all ages.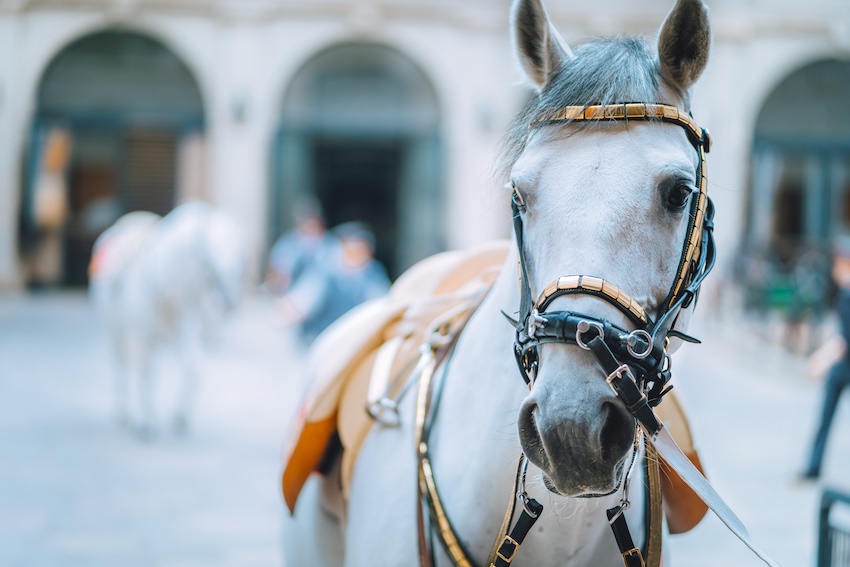 Igor Tichonow .Shutterstock
Heavy doses of wiener schnitzel, sauerkraut, sausage dishes, and traditional hearty foods are served in Vienna restaurants, with so many customs and traditions still being shared with neighboring countries. Hotels are middle-range pricey but our family usually checks out apartment rentals whenever we plan trips throughout Europe.
Remember, daytime temperatures around late December in Vienna average 40 degrees Farenheit / 4 Celsius but it will get colder at night. Pack proper clothing including gloves and hats for extra protection on hands and ears. Cold weather should not deter you from diving in to this tantalizing city. Kaerntner, Mariahilfer, and Graben are a few of the numerous shopping streets that stretch throughout the Vienna landscape and feature choices from highend outlets to less expensive stores.
You can trace the dynastic history of the Austro-Hungarian monarchy or explore how the Italian poet Petrarch or the German statesman and writer Goethe had huge followings in Vienna. It all depends on what piques your interests but be sure, Vienna is a city that has always been on the cutting edge and a trend-setter nation respected and admired in all of Europe.
Story by Thomas Warner