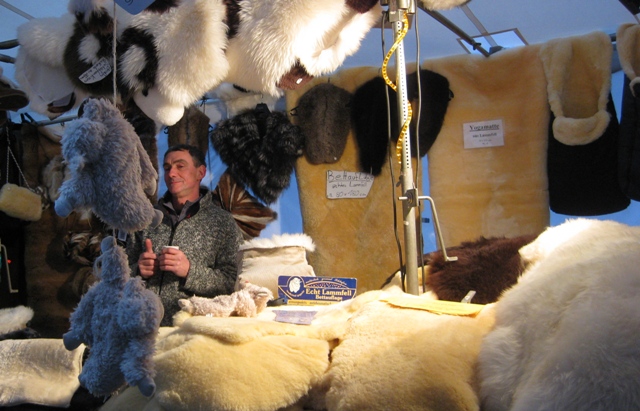 On the 3rd weekend of Advent Tübingen invites you to its colourful and distinctive christmas market in the old town.
It begins on Friday and Saturday at 9 a.m. and ends at about 7 p.m. On Sunday it opens at 11 a.m. and ends at 7 p.m.
Hundreds of decorated christmas market stalls merge during these three days with the half-timbered scenery of the historical old town, which creates a beautiful festive atmosphere.
Throughout the market lingers the wonderful aromas of mulled wine, children's punch, spices and roasted almonds.
Stretching from the lower town, over the Krumme Brücke and Kornhausstraße to the Marktplatz, over the Holzmarkt to the Neckargasse, Neue Straße and round by the Nonnenhaus, Tübingen's christmas market extends over the whole town centre.
Whoever is searching for an unusual christmas present is in the right place here in Tübingen: Discover original and imaginative creations from "Do-it-Yourself" (Marke Eigenbau) stalls. Most of the objects that are offered at the (predominantly private) stalls are home-made, -cooked, -knitted, -carved, -shaped, -moulded, -painted, -pressed, -timbered… something for everyone.
Altstadt Tübingen Christmas Market Opening Times
12.–14.12.2014 | Fri & Sat 9:00 – 19:00 | Sun 11:00 – 19:00