Story and photos by Cheryl Koller
At the very end of summer, my husband and I took a bike ride and got lost. Unfortunately, this is not unusual for us. However, we do love stumbling upon something new and this particular day led us to Lake Bostalsee. We were dressed in our normal "Harley" attire, which meant we did not have flip-flops and swimwear so we added this gem to our GPS and saved it under "Things to do Next Summer."
The Largest Recreational Lake in the Southwest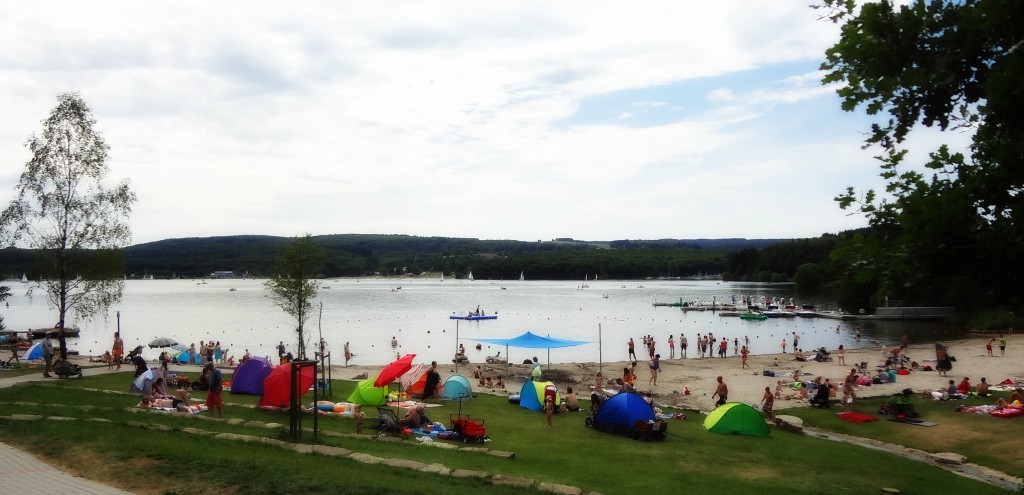 © Cheryl Koller
Now that summer is here again, we decided to repeat the trip (this time with lake attire). Lake Bostalsee is located in the nature reserve Saar-Hunsruck in the northern part of Saarland. The lake is 120 hectares (almost 300 acres) and is 20 meters deep at its deepest point. This makes it the largest recreational lake in Southwest Germany. Approximately 10% of the lake is classified as a protective zone and is marked off from any water sports. This area is a refuge for rare animals and plants. The other 90% of the lake is set up for pure fun!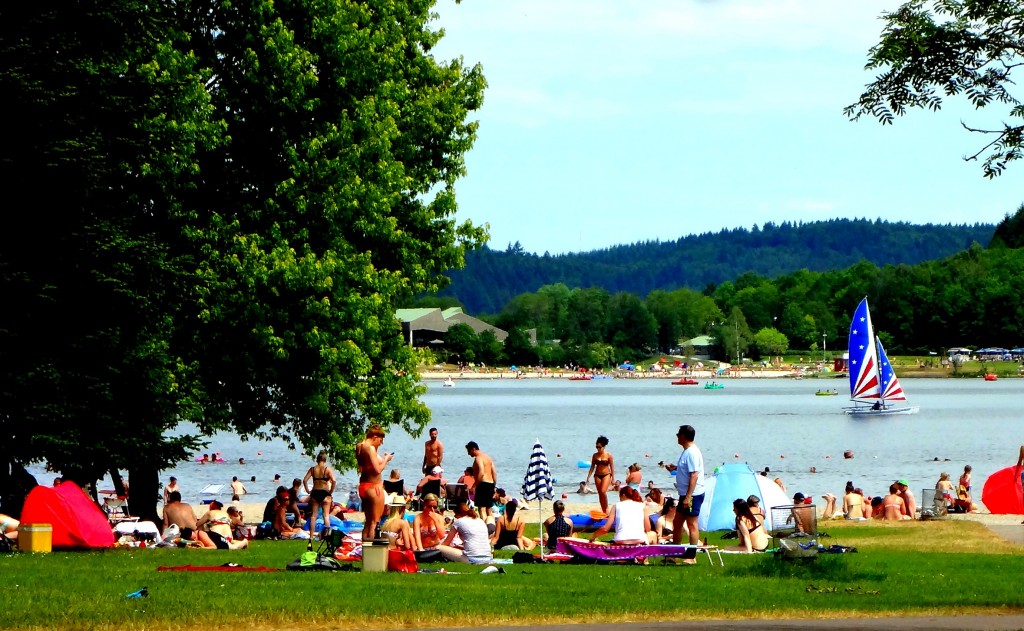 © Cheryl Koller
Activities
There are two areas adjacent to each other (across the water) that we found offering numerous activities on and beside the water ~ windsurfing, sailing, biking, hiking, fishing, swimming and miniature golf, just to name a few. They also offer surfing and sailing schools as well as diving classes.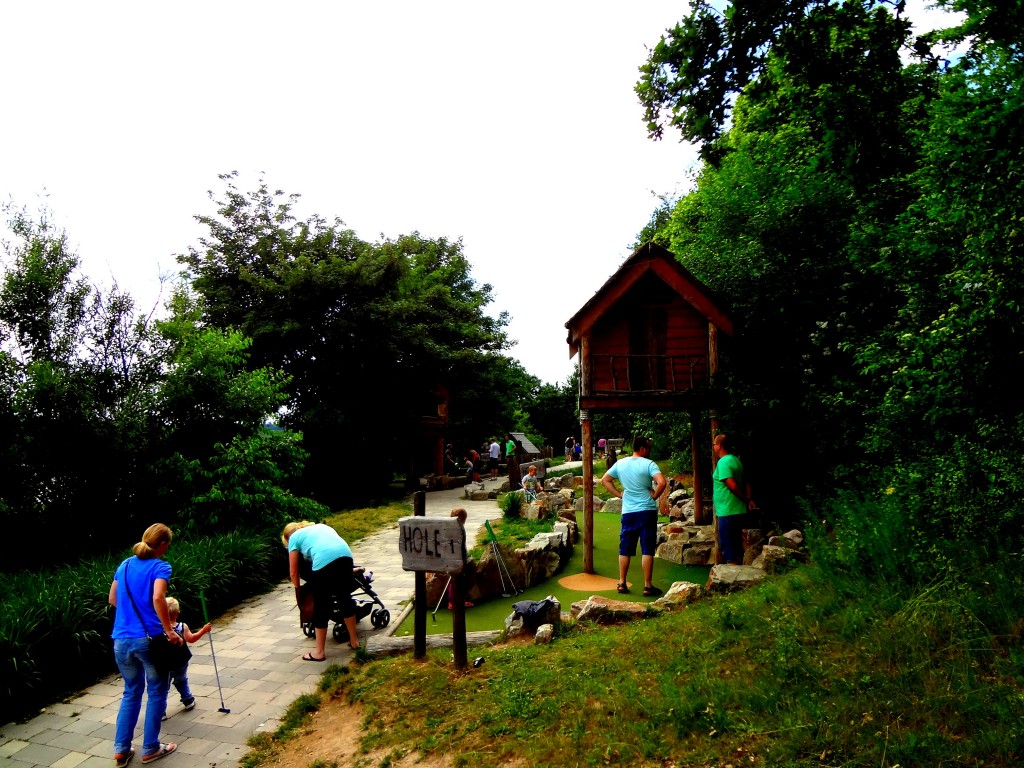 © Cheryl Koller
If you plan to enjoy one of the two beaches, there is a small entrance fee of €3 for adults and €1,50 for children over 6. There are food and drink vendors set up on the beach, but you are welcome to bring your own. We even saw several people with grills preparing their dinner while watching a game of beach volleyball.
Other Amenities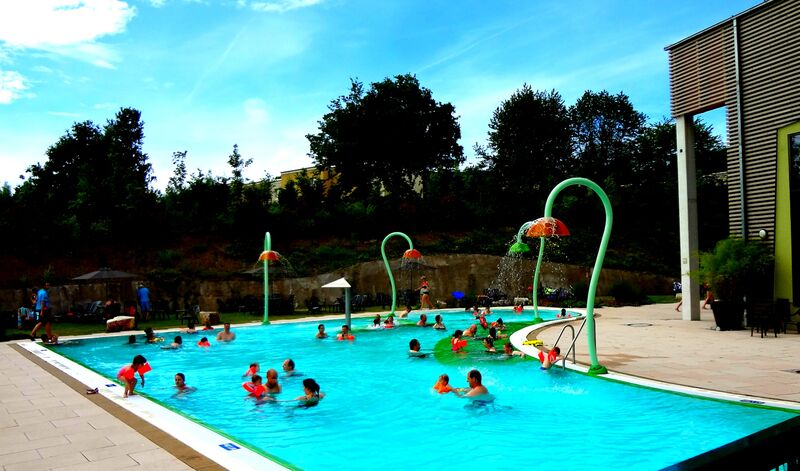 © Cheryl Koller
If you would like to spend more than one day, there is a large campground with more than 400 campsites for RVs and tents. There is also a wellness center with a family swimming pool, indoor activity area for small children, pool tables and a grocery store.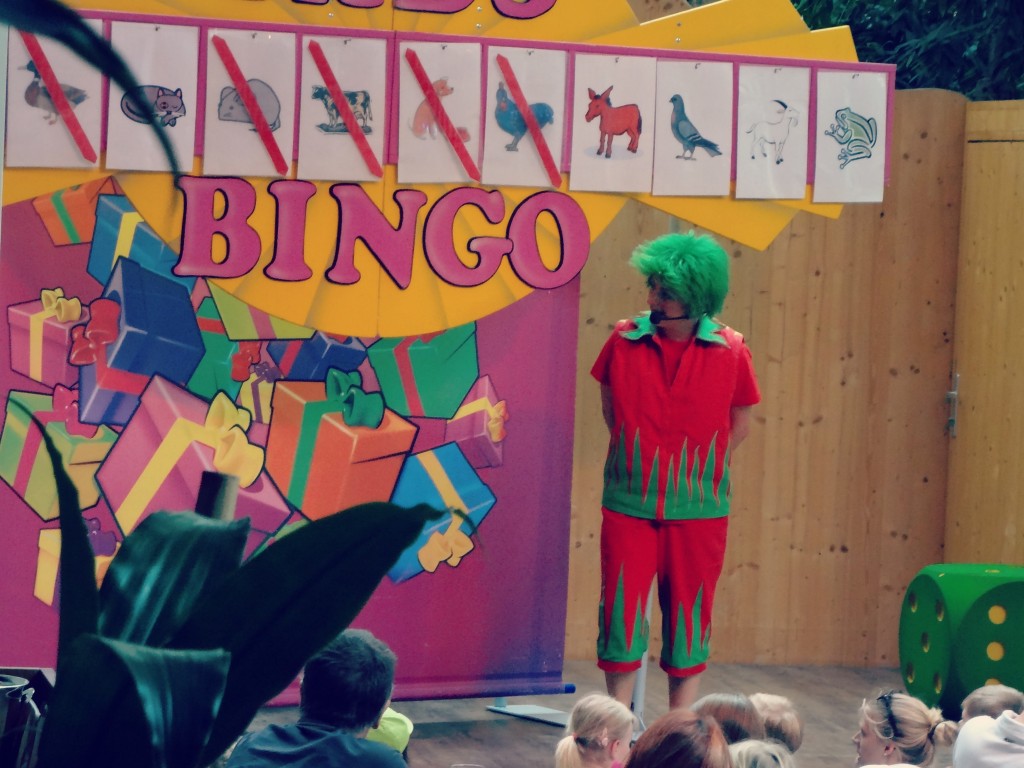 © Cheryl Koller
My favorite thing about this lake is the paddleboats! These are not just your everyday, ordinary paddleboats. You get to glide around the lake in a SWAN. It's the small things in life that sometimes make my day.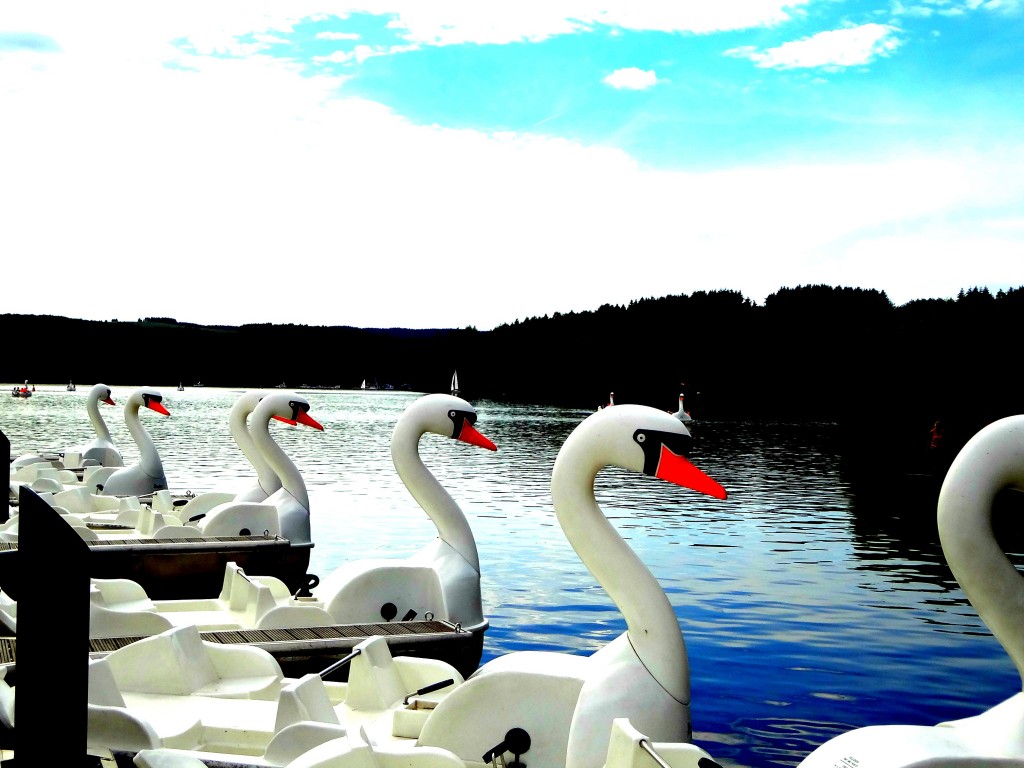 © Cheryl Koller
Visit Lake Bostalsee's website for more information.
How to Get There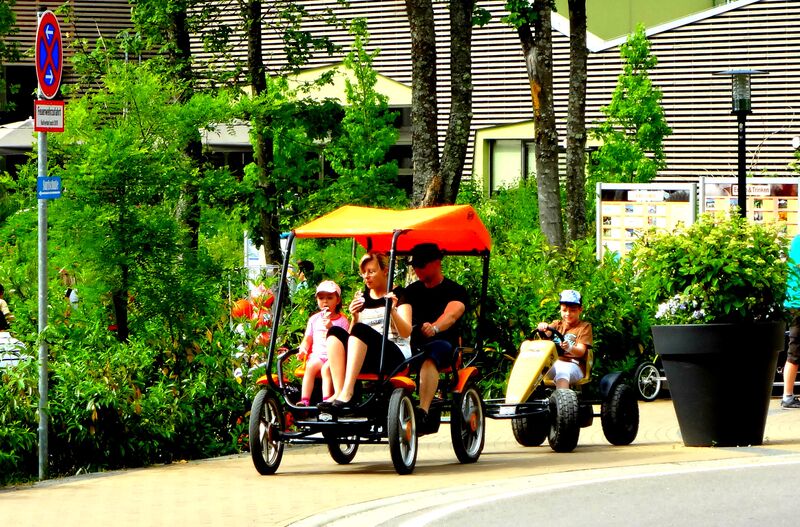 © Cheryl Koller
Lake Bostalsee is just an hour northwest of Kaiserslautern, 1 hour and 40 minutes southwest of Wiesbaden and 2 hours and 50 minutes northwest of Stuttgart.
Author's Profile: Cheryl Koller is a native of Georgia. She is a DOD spouse, mom of 4 daughters (2 adults, 2 teens), thrill-seeker, avid traveler, and lover of food and wine. She is a self-proclaimed Freedom-Preneur and Blogger currently living in Ramstein with her family.
Featured Image Photo Credit: © Cheryl Koller