Trier is a fun city for families with lots of sites to explore. Click here for a list of some of the best tourist attractions in the city. If you find yourself looking to make a trip to Trier and you need a way for the kids to blow off some steam, outside of the city center is an indoor trampoline park that's sure to make you a popular parent.
What to Expect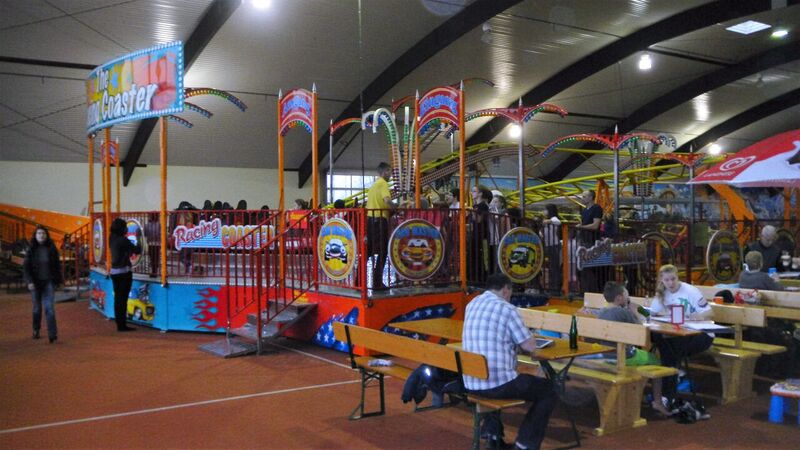 © Kelly Lauer
Inside the large leisure park, Trampoline Trier, small children can enjoy any number of activities. There are rides, bumper cars, slides, swings, ball pits, a tot-sized roller coaster, and of course, trampolines. An afternoon spent here will absolutely wear everyone out!
I wouldn't recommend heading to the playground on a weekend afternoon. This popular spot for children's birthday parties is very crowded on a Saturday afternoon. You can hear the hoots and hollers of bouncing children from outside the building! Instead, plan a visit for a weekend morning or weekday afternoon when the crowds are a little more manageable. If you can't avoid the busiest hours, be sure to bring your patience pants. The line may be out the door for entrance, but that's mostly because the ticket booth is located near the door. The line will move quickly (but good luck convincing your eager child of that).
Where to Eat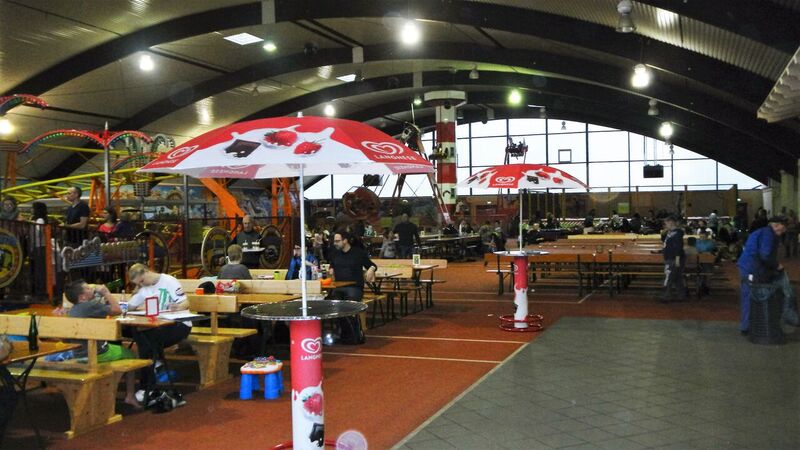 © Kelly Lauer
A circus themed café is located inside the park with a variety of kid-friendly treats. You don't have to worry about leaving the park; that's a good thing, because there aren't a lot of food options in the area. You can also save yourself some money and headache (for picky eaters) and bring food from home.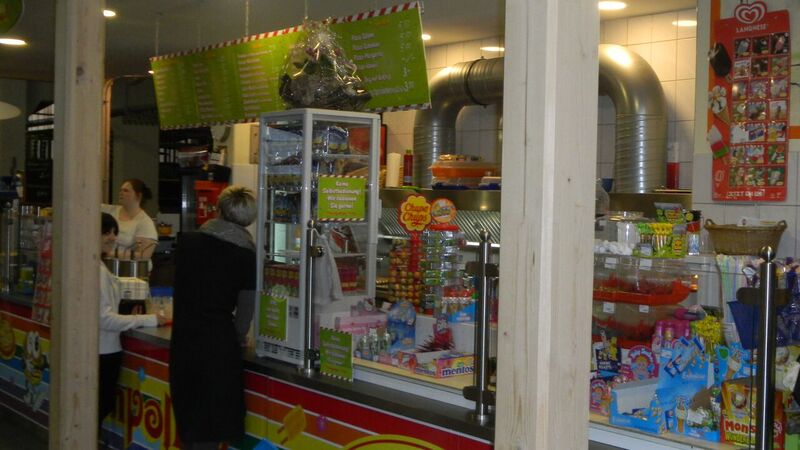 © Kelly Lauer
Admission Prices
Tickets for children 2-15 are €8.90. Adults (and children over 16) will pay €4.90. Children under 2, adults over 60 and persons with disabilities can all enter for free.
Group rates are also available. Books of tickets for 10 children are €75. Books of tickets for 10 adults are €40.
For more information on ticket prices (including Tuesday and birthday discounts) see the English brochure.
Hours:
Tuesday-Friday: 2-6:30 p.m.
Saturday, Sunday, German Holidays: 10:30 a.m.-6:30 p.m.
School holidays: 10:30 a.m.-6:30 p.m.
How to Get There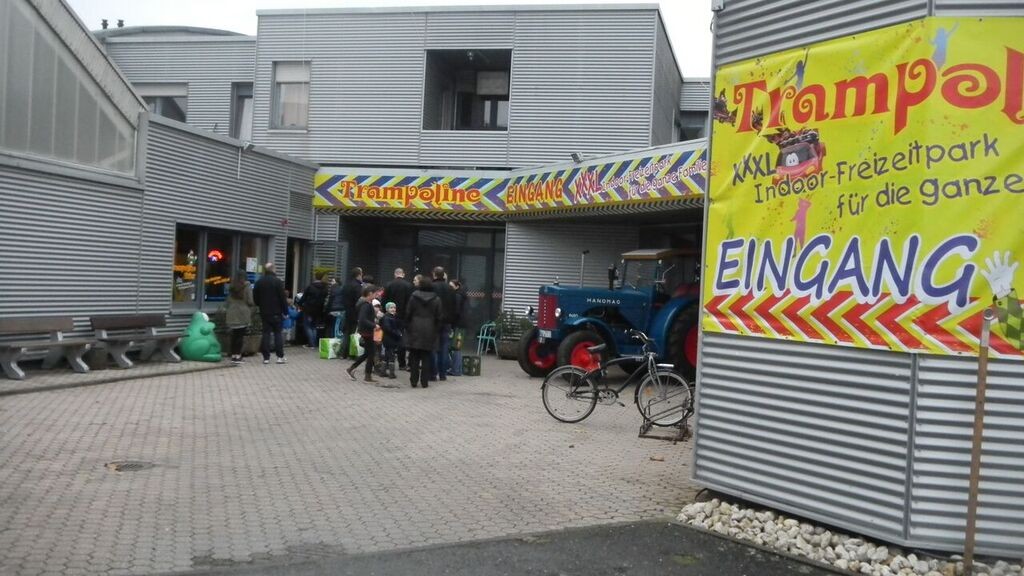 © Kelly Lauer
Address: Trampoline Trier Spiel and Spass GmbH
Diedenhofenerstrasse 29
54294 Trier
Trampoline Trier is located 1 hour and 20 minutes from Kaiserslautern, about 2 hours from Wiesbaden, and about 3 hours from Stuttgart.
Author's Profile: Kelly is a DOD wife, devoted dog-mom, a mediocre cook, a whiskey aficionado and an avid traveler who's exploring the Kaiserslautern area with dog and husband in tow.
Featured Image Photo Credit: © Kelly Lauer