Summer is here!! Thanks, God. I'm a Georgia girl and Georgia girls just do not do winter well. At least not this one. I prefer to have about two days of snow around Christmas and then immediately return to sunshine and 80 degrees. Needless to say, our first winter in Germany was not nice for me. My husband assured me that I would acclimate, but I wasn't so sure. However, I have noticed that the cold is less painful (even though it still lasts way too long) and not having an air conditioner in July and August is no longer fun.
Here are a few ways that you can keep cool during our ever so short German summer…
Lake Bostalsee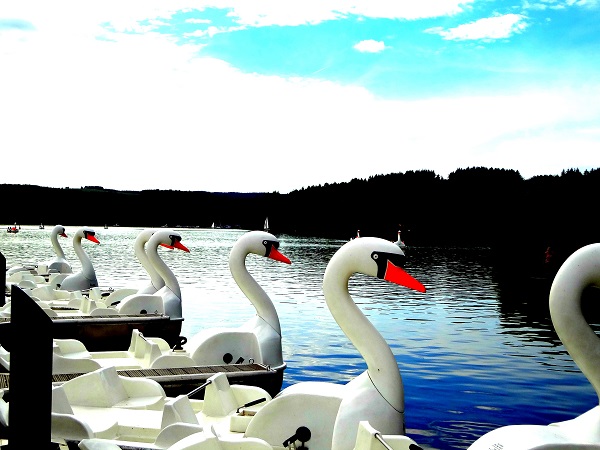 © Cheryl Koller
Located in the nature reserve Saar-Hunsruck, in the northern part of Saarland, Lake Bostalsee is almost 300 acres, making it the largest recreational lake in Southwest Germany.
Amenities include a beach, water sports, restaurants, swimming pool, miniature golf, bicycle rentals, and camping.
Lake Ohmbachsee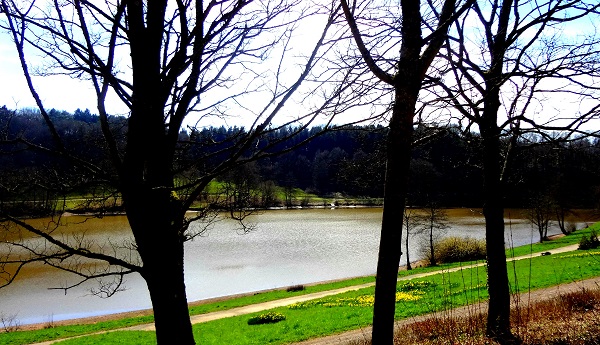 © Cheryl Koller
A lot smaller but a little closer to home, Lake Ohmbachsee is in Bruchmühlbach-Miesau. Here you can enjoy paddleboats, a children's playground, a restaurant, a walk around the lake and occasionally an outdoor concert.
CUBO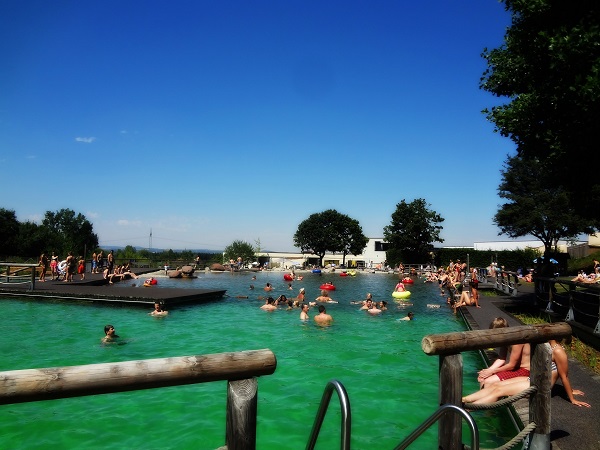 © Cheryl Koller
This outdoor oasis is in Landstuhl. There is a pool that looks more like a small pond, an indoor pool, and a spa for the adults. Food and drinks are available at the small café, but you are welcome to bring a cooler and snacks.
Monte Mare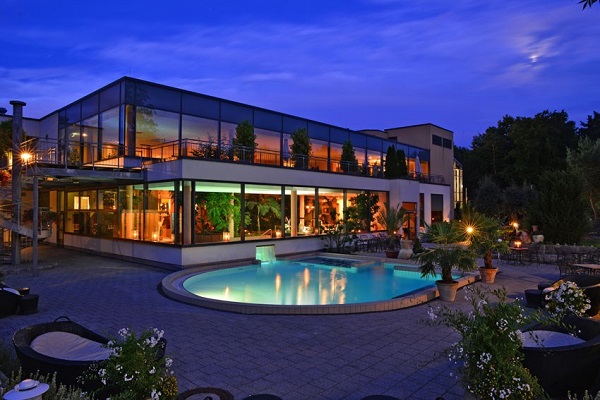 © Cheryl Koller
Marketed more as a Wellness Center for adults, Monte Mare also offers a ton of fun for the kids. Indoor and outdoor pools and a wave pool make this a great choice.
Barefoot Park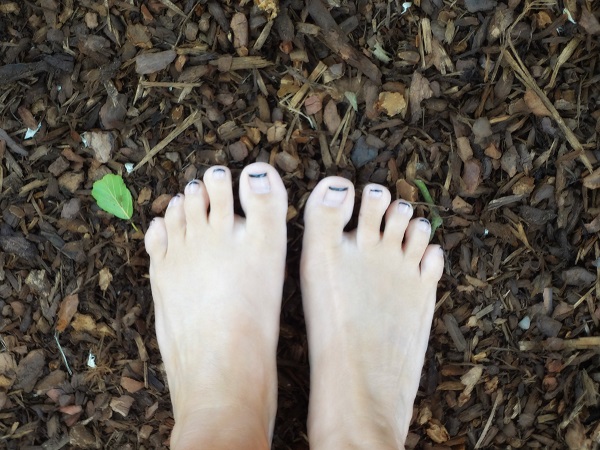 © Cheryl Koller

Step outside the box and enjoy a day outside exploring what Mother Nature has to offer in the way of natural entertainment. The kids and adults alike will enjoy walking through mud and water at Barefoot Park. At the end of your journey, enjoy some snacks from the café while the kids run off any extra energy in the playground.

Author's Profile: Cheryl Koller is a native of Georgia. She is a DOD spouse, mom of 4 daughters (2 adults, 2 teens), thrill-seeker, avid traveler, and lover of food and wine. She is a self-proclaimed Freedom-Preneur and Blogger currently living in Ramstein with her family.

Featured Image Photo Credit: © Cheryl Koller

(Visited 1,727 times, 1 visits today)

Tags: