Summer vacation is upon us and looking a little different this year. Yet what better way is there to enjoy the summer than Camping in Germany? Germany has many camping locations that offer fun and excitement. It is a great way to enjoy the outdoors with the family. Possibly even bring man's best friend.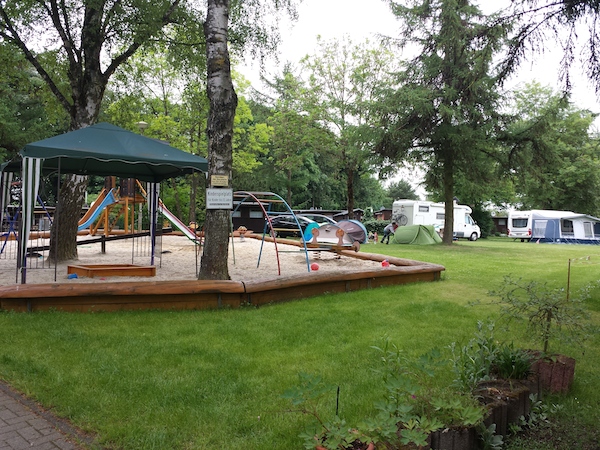 Camping Essentials
It is always good to have a check list when you're going camping. You never know what you may need on your journey. Here's a list of items that were very helpful on our latest camping trip. If you can't find these items on the PX, then look out for an off-base store called Decathlon – it's a huge sports store that offers all sorts of camping equipment at pretty good prices.
CAMP COOKING
Portable grill and cooking stove
Plenty of fuel
Grill gloves
Pot holders
Cookware
Cooking and eating utensils
Corkscrew for wine
Knife for food prep
Plates, cups, and bowl
Can opener
Tables and chairs
Coolers with plenty of ice or ice substitutes
Plenty of Food (duh)
Trash bags
Foil for lining cookware and wrapping food
Jugs or water carriers filled with drinking water
Water bottle (a must-have when the grill gets out of hand)
EATING/FOOD PREP
Coffee
Coffee pot
All-in-one portable sink
Plastic zipper bags
Salt and pepper
Plastic wrap
Tin foil
SLEEPING AND COMFORT
Air bed
Sleeping bags
Tent light
Pillows
Whisk broom and dust pan
CAMPING GEAR
Tent, poles and stakes
Lantern with extra fuel or extra batteries
Extra lantern mantles
Waterproof matches
Flashlights or headlamps with extra batteries
Ground cover or tarp
Multipurpose knife or multi-purpose tool
PERSONAL CARE
First aid kit
Camping towels
Soap
Insect repellent
Layered clothing
Rain gear
Toiletries
Toilet paper
MISC.
Digital camera with extra batteries
Clothesline
Cards and games
Sunglasses
Sunscreen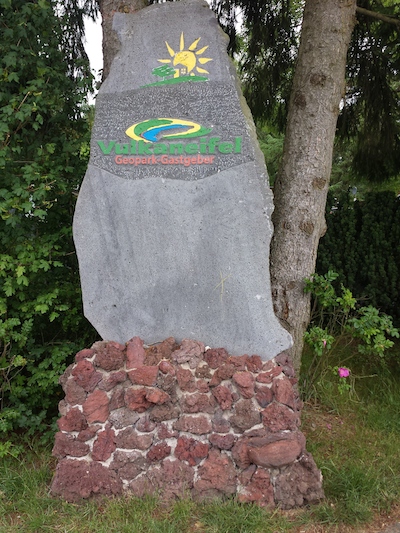 Recommended Campsites in Germany
If you are not familiar with the area or know of any camping areas in Germany, here are a few locations to start with:
St. Wendeler Land is situated in the heart of the Naturpark Saar-Hunsrück and its lakes make it one of the most beautiful regions in the Saarland. The 5-star campsite by the lake "Bostalsee" is open all year round and has 445 spaces for caravans (à 100 m2), individual and group tent pitches, caravans for hire and numerous other tent pitches.
The privately run camp site is located in a charming location in the heart of the volcanic Eifel, on the crater rim of the powder-maar, surrounded by tall beech forest. From here you have a wonderful view into the wide open Eifel landscape. Looking to the East goes beyond the Wartges-mountain-volcano and the Moselle mountains down to the tips of the Hunsrück. You have the choice between different quiet forest close locations or those that are close to the children's playground and toilets.
An eco-campsite set within the nature reserve area of the volcanic Eifel (Vulkaneifel) region – one of natures best walking grounds in Germany and the Mosenberg volcanos are just a short distance away. This campsite is certainly geared towards children and families, with the centre of the campsite given over to a Children's village – a collection of multi-coloured huts set around a landscaped area.
Echternacherbrück is located at the boundary of a picturesque region, called the German Luxembourgish "Nature Park South Eifel", an excellent starting point for excursions. It is situated directly next to Echternach (Luxembourg). Echternacherbrück lies in the middle of a fantastic landscape, where you still can find a lot of medieval castles and Gothic churches, very near to the Müllerthal also called "LittleSwitzerland". Take a hiking tour through the woods (at the German or Luxembourgian side), and be amazed by the rock formations you can see. It's also possible to discover the area with a mountain bike.
Luxury and nature go hand in hand at this unique 4-star location directly on the Alpsee with wonderful views of the Allgäu Alps to make your camping holiday  special. Guests can relax in the new wellness oasis on the site, enjoy the wide range of leisure offer at the large Alpsee and explore the wonderful Allgäu nature while hiking, biking and cross country skiing.
Hopfensee is located about 5 km from Füssen, in the district of East Allgäu, surrounded by the foothills of the Alps. Holidays at the 5 star camping Hopfensee are a harmonious combination of sport and leisure activities, fitness training and health care – a pleasant balance between activity and mental stimulation on the one hand and rest and relaxation on the other.
Located in southern Bavaria in the Allgäu region, where you can feel well at one with nature. Enjoy summer camping in the nature reserve area Niedersonthofener See.  Guests love warm lake with its flat shore. Its ideal to bathe, swim, sail and surf.
This five-star ECO-campsite is located in Bavaria, Allgäu region in a conservation area, between meadows and forests on the shores of Lake Elbsee. The site is mainly arranged in terraces lined with  shrubs, trees and hedges. You can expect a network of a few hundred kilometers of trails through the alpine upland country. With the  Alps always in view you will cycle on moderately flat paths, which are especially recommended for families. "Athletes" can reach the Alps in 40 minutes by car.
Stay at one of the loveliest places at Lake Chiemsee – with the beach directly in front of you and a magnificent view to the Chiemgau mountains. Located on a peninsula the campsite is the ideal starting point for hiking, cycling and mountain tours. But also for a visit to the magnificent castle on Herrenchiemsee, for a stroll on the romantic Fraueninsel and excursions to Munich or Salzburg.
A holiday by the sea, a short hop to the sandy beach and recreational facilities that rival those of big clubs in the south – this is the Wulfenerhals camping and holiday park on the Baltic Sea island of Fehmarn. Enjoy a few days on holiday, relaxing, looking for adventures, in sporty mood or just unwinding on approximately 34 acres in the northernmost German state of Schleswig-Holstein.
Located in the Bayerischer Wald, this is arguably the first really cool campsite in Germany. It's run by two young people determined to make the tenting experience considered and comprehensive, as well as energetic. Enjoy an expansive spa and a super beach area around the site's natural lake. Rent canoes, bikes or just go for a hike in the beautiful surroundings.
Campsites in France
Close to Cherbourg, l'Anse du Brick is a beautiful park on the seaside. Enjoy panoramic views of the sea, whilst you discover he rocks of la Hague and Val de Saire harbours. This 5-star campsite boasts a waterpark with heated indoor pool and waterside, direct access to the beach, 300 hectares of nature for walks and two restaurants with sea views.
Situated 17km from Annecy, Camping La Ravoire is less than 1km from the shores of Lake Annecy surrounded by Alps mountains in a green rural setting. On site you'll find a swimming pool, slide pool, children's play areas as well as other services to make your stay a hassle free holiday. The cycle path which stretches from Annecy to Albertville runs along the back of the campsite and provides a safe place for all to enjoy a bicycle ride, roller blading etc. The nearest shops are found in the village of Doussard less than 3km away.