Wiesbaden's Christmas market will officially open on 22 November 2016 and will remain open on the Schlossplatz between the Rathaus and Stadtschloss, as well as around the Marktkirche, until 23 December 2016.
The Wiesbaden Christmas Market lives up to its charming name- Twinkling Star Market (Sternschnuppenmarkt). The warm lights, the musical sounds and scrumptious cuisine will leave you seeing twinkling holiday stars. If not from these things, then perhaps from drinking too much Glühwein!
What to Expect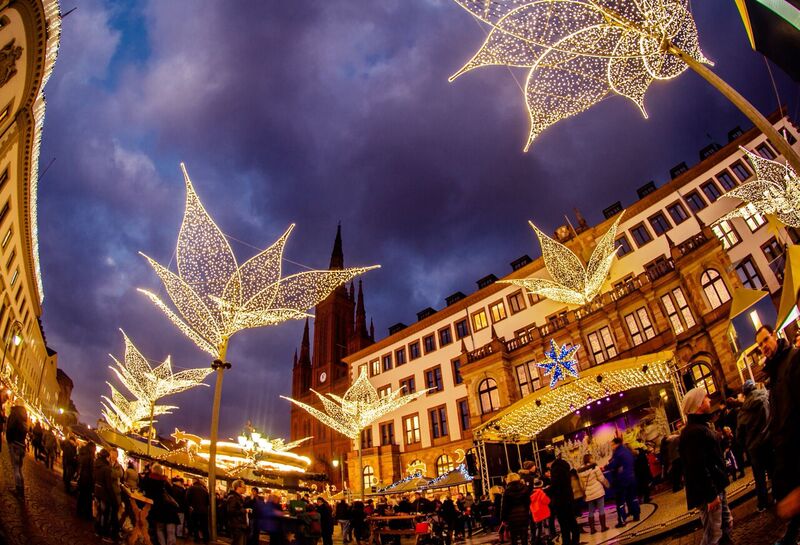 © Gemma
Floating above the jolly crowd-goers are angelic are illuminated lilies. They are the symbol of Wiesbaden and on the city coat of arms.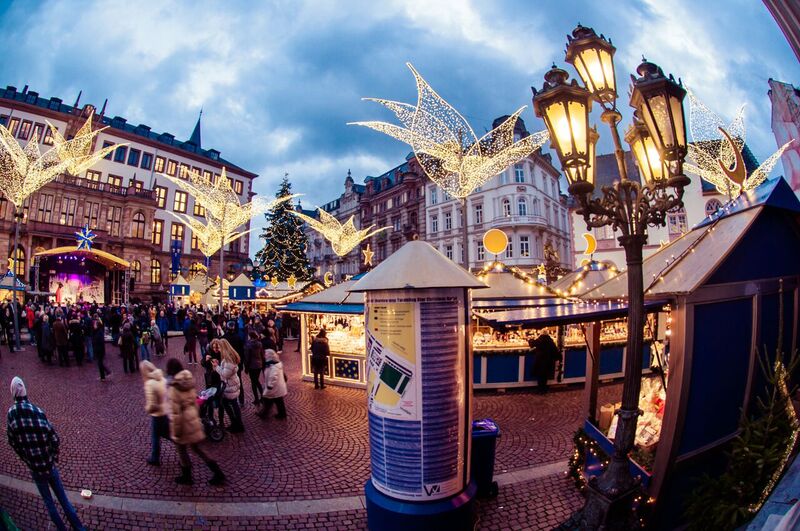 © Gemma
Just like the shopping culture of Wiesbaden, the stalls at the market are of all high quality. You can find items from handmade Christmas decorations, wooden signs, beeswax creations, hand-blown glass, exquisite jewelry and so much more.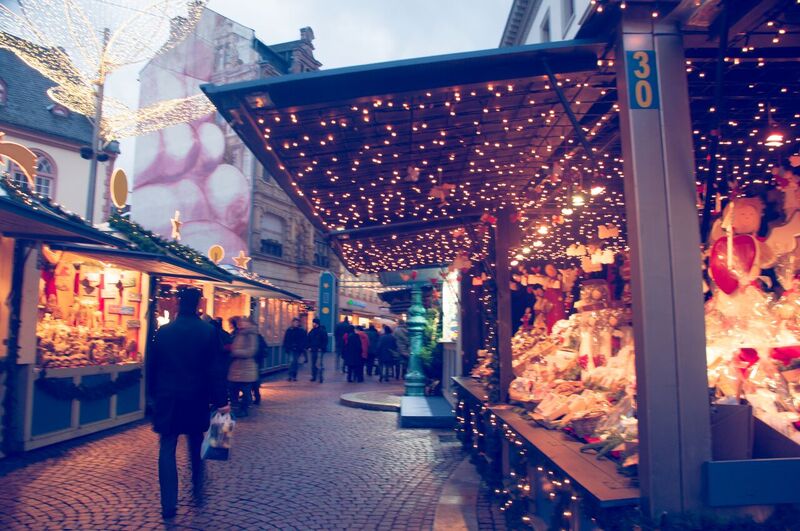 © Gemma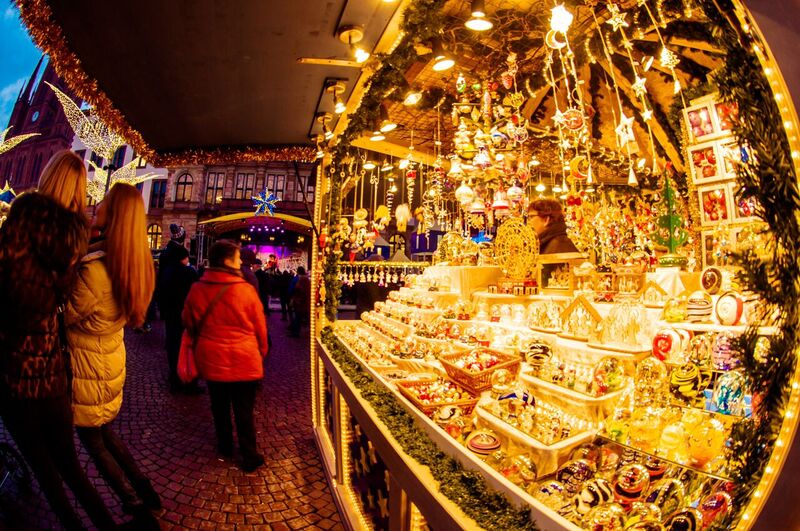 © Gemma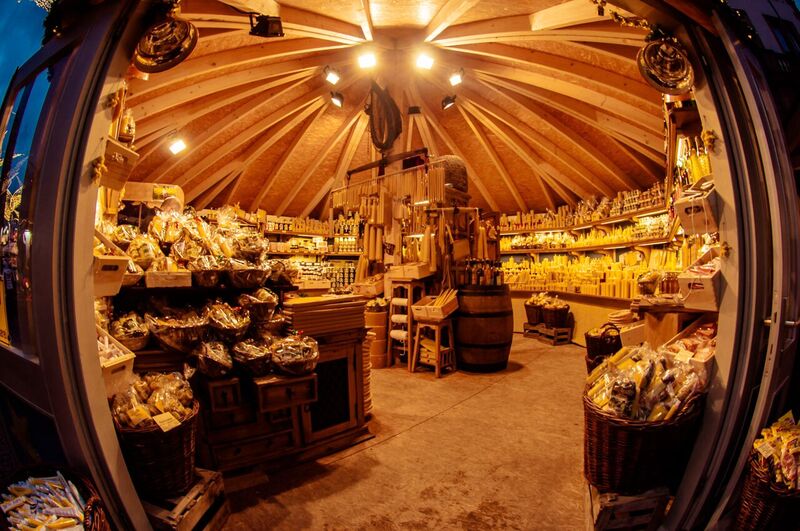 © Gemma
My favorite shopping stalls at the market were the star lanterns. You can place a regular light bulb inside of the lantern, which is also available to purchase. They are so beautiful that I wish that I would hang a star in every window of my house during the holidays!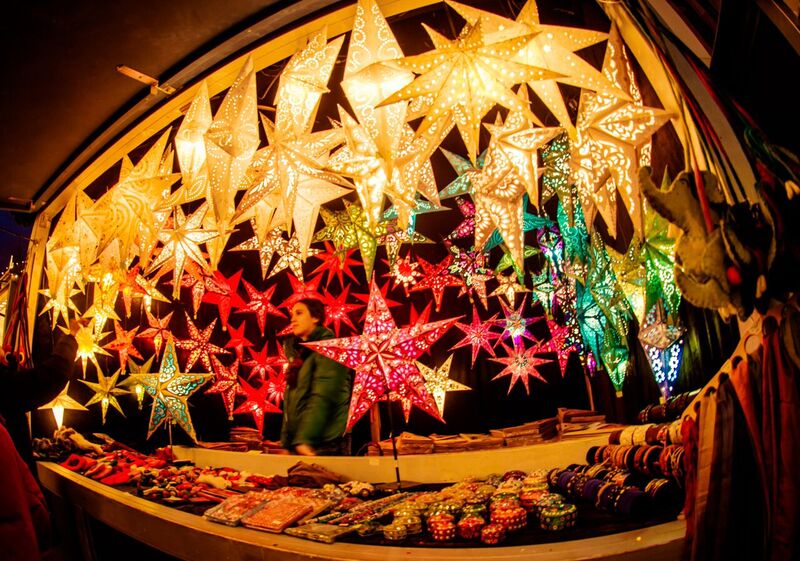 © Gemma
Children Activities
Bookmark This Page Today for Exclusive Deals
There is a wide range of entertainment on the stage for the little ones including music, plays and puppet shows. A special baking event for kids will be held on December 12 from 10 a.m. to 1 p.m. Click here for the children event program.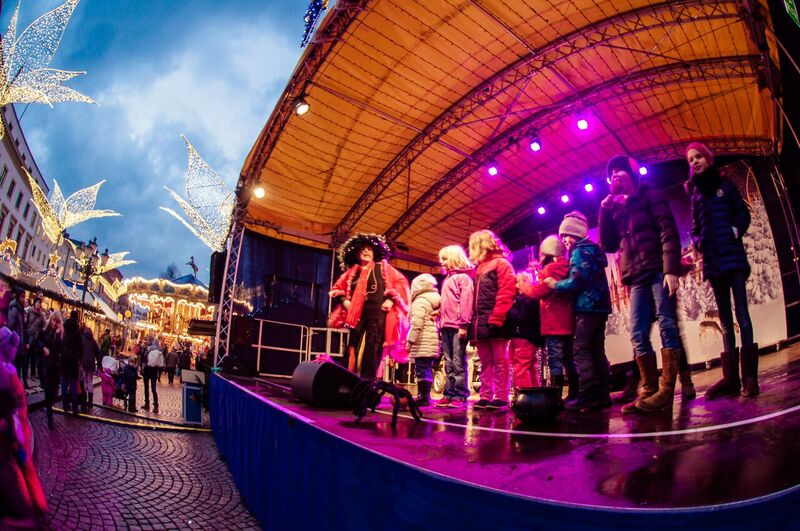 © Gemma
Other children highlights at this market include the huge Christmas tree with a wooden nativity scene underneath, a gorgeous train ride and an incredible merry-go-round!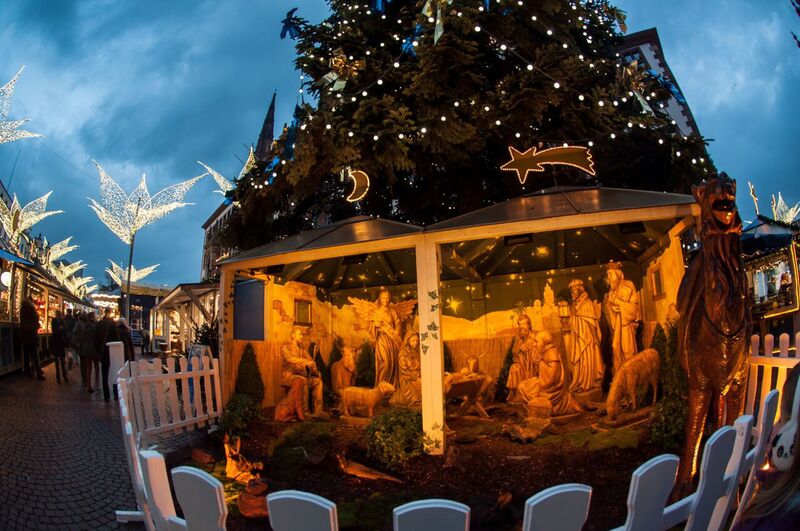 © Gemma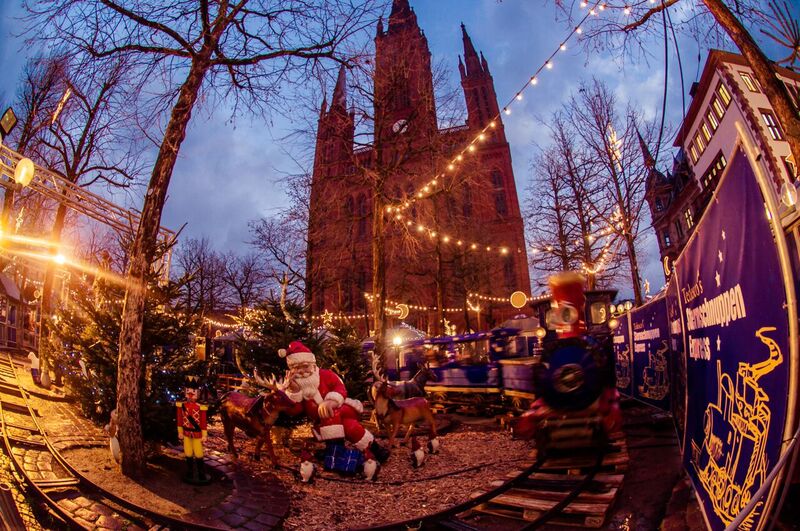 © Gemma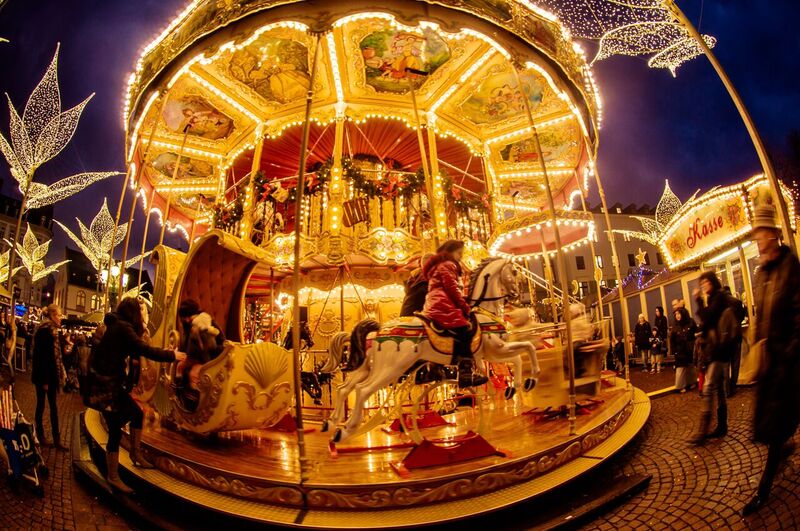 © Gemma
Drinks and Food
There is no shortage of choice of drinks! They are mostly hot drinks, but you can still find soda too.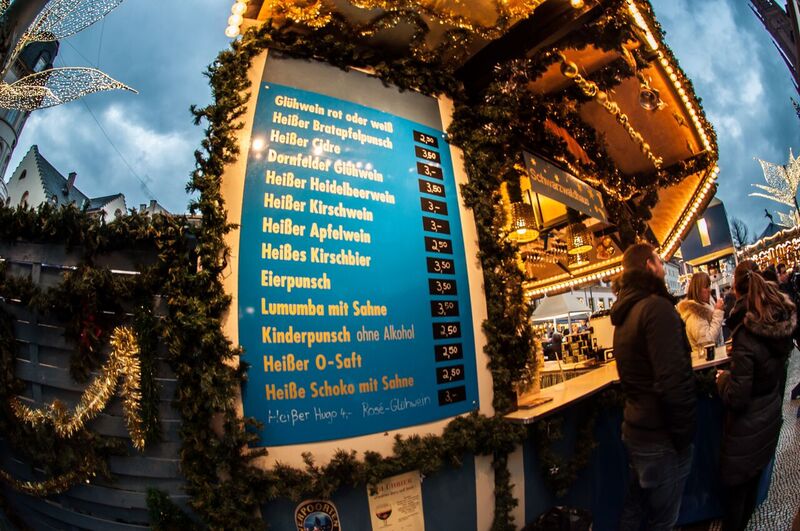 © Gemma
Remember there is a deposit on each mug (normally 2 Euros) and you get it back once you return it to the same stall. Otherwise, you might want to keep your mugs as souvenirs!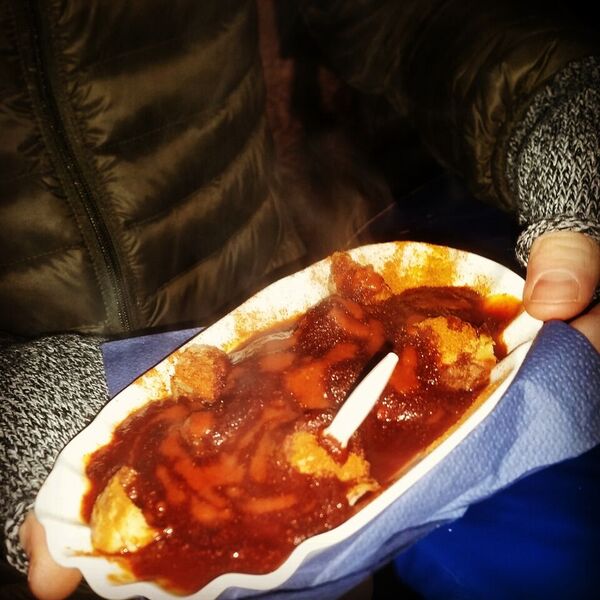 © Gemma
There is also a great variety of food to eat. I even had a rice ball, which I first tried at the Wiesbaden Food Festival last summer.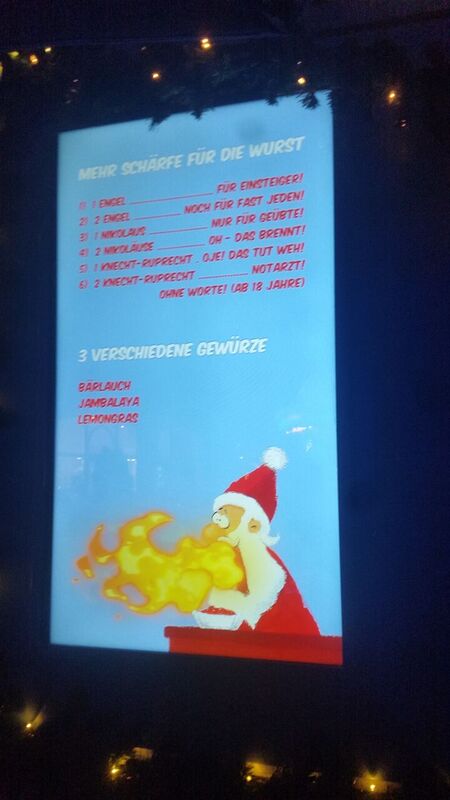 © Gemma
If you are a "chili head" and like having your mouth turn into a blazing inferno, then try the hot sausage! Be warned, you might end up looking like Santa in the sign above.
How to Get There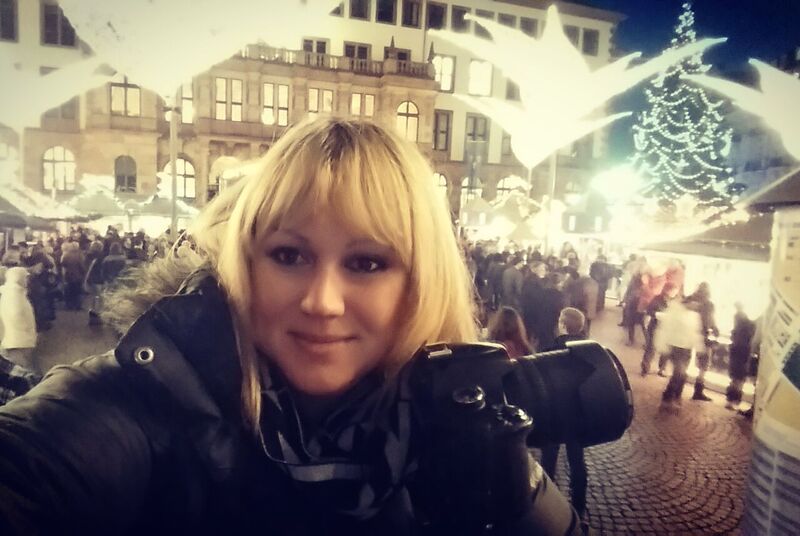 © Gemma
Wiesbaden is located approximately 1 hour and 20 minutes northeast of Kaiserslautern and 2 hours and 30 minutes north of Stuttgart. The best parking garage for the Christmas Market is located below the market (Markt parking garage). You can also click on DB Bahn for train information.
The Wiesbaden Twinkling Star Christmas Market is surely not one to miss! It runs from November 24 to December 23.
Author's Profile: Gemma is a mom, a veteran and an Army civilian living in Wiesbaden, Germany. With New Jersey roots, she is enjoying her extended European vacation.
Featured Image Photo Credit: © Gemma