When Americans think about Germany, they usually think of Bavaria first – Not much of a surprise since it's the origin of export hits like the Oktoberfest, traditional lederhosen, dirndl and good old German beer. But there's a lot more to do in Germany's biggest state than attending Munich's Oktoberfest and we've got all the tips for you!
Bavaria not only scores with its rich culture (The wine fests! The beer fests! The food!) but also with its gorgeous scenery. This southern German state has all the stunning rivers, mountain ranges, lakes, and forests you could dream of, so you shouldn't miss out on them during your stay.
Rothenburg ob der Tauber, a charming medieval city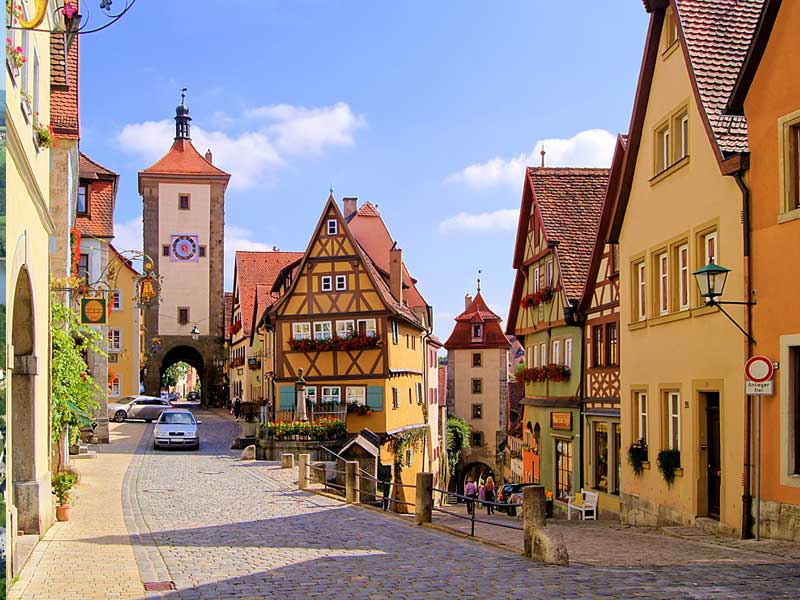 Leonie Milde© Rothenburg Tourismus Service
Located in the Franconian region of Bavaria close to the Baden-Württemberg state boarder, Rothenburg is a charming small town that is sure to fascinate visitors with the outstanding medieval architecture of its oldtown which has (among others) served as filming location for scenes in Harry Potter and the Deathly Hallows Part 1. You can enjoy spectacular views of the town by taking a walk on the top level of the original city walls or just strolling through the sheer infinite number of alleys flanked by gorgeous timber houses. In summer, there's a town parade every Saturday from 8-11AM where you can get a peek at the various regional communities and traditions. If you're a Christmas enthusiast, step by the German Christmas Museum for exhibits on unusual and rare Christmas decorations from the 19th and early 20th century! 
Bamberg, home to 9 breweries and 'Little Venice'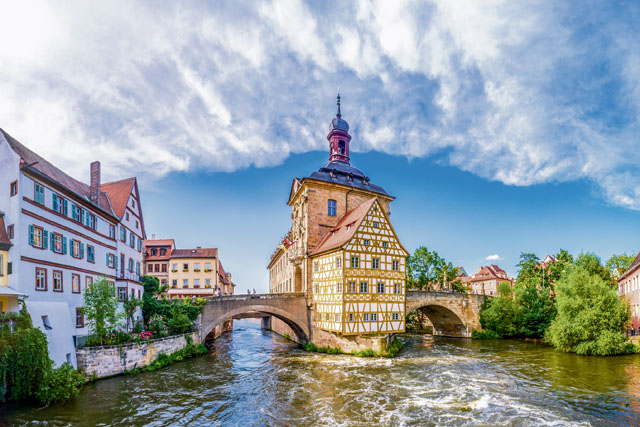 LaMiaFotografia / Shutterstock.com
Bamberg, formerly an important base for American military stationed at Warner Barracks, is located in Upper Franconia by the river Regnitz and has lots to offer to visitors.
Its oldtown is listed as a UNESCO World Heritage Site, mainly because of its authentic medieval appearance, and there's a number of sights across the rest of town that are worth seeing. For a great view overlooking the town, take a trip to Altenburg castle, which was built on Bamberg's highest hill before 1109 and nowadays hosts a restaurant.  'Little Venice', a colony of fishermen's houses from the 19th century along the riverbank, is considered unique to Bamberg. Another thing Bamberg is known for is its beer, especially its smoked beer (Rauchbier). You can try it at one of Bamberg's nine breweries, for example at Schlenkerla, the historic smoke beer brewery. 
Margravial Residence of stunning Bayreuth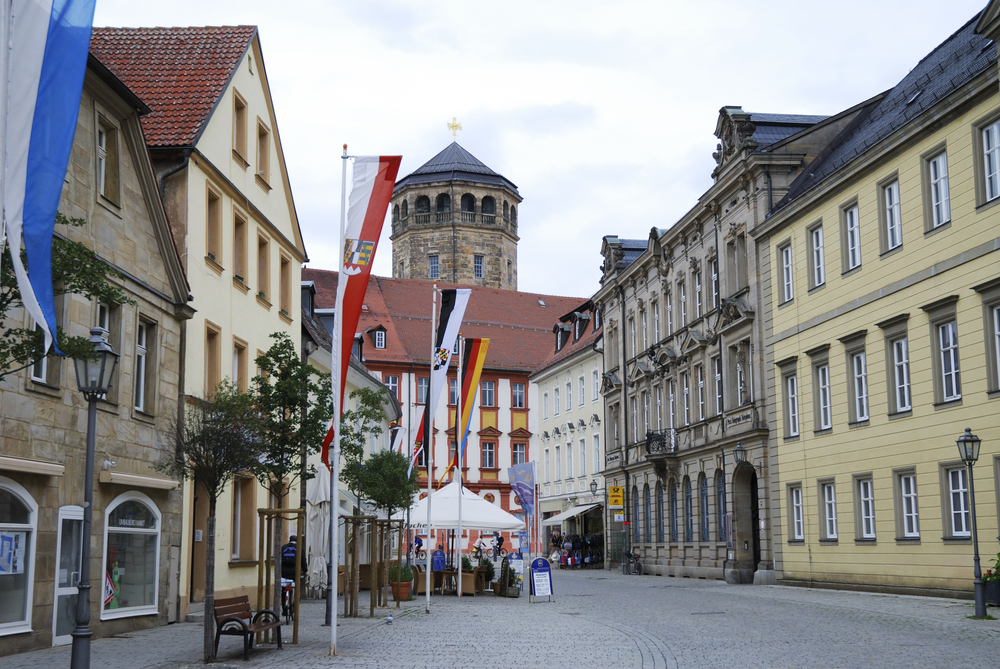 manfredxy / shuttr
Bayreuth, the biggest city in Upper Franconia, is sure to attract lovers of classical music – it hosts the infamous Bayreuth Festival Theatre as well as numerous other music and theatre festivals throughout the year. The Margravial Opera House is definitely a sight worth seeing, being the self-proclaimed "most beautiful preserved Baroque Theatre in Europe" and part of UNESCO World Cultural Heritage since 2012. The New Castle, built by the French architect St. Pierre in 1753, will stun you with its Rococo beauty. To take a closer look at the Old Palace with an inner cave, water games and a fabulous orangery, including a central sun temple, take a trip to the historical park Eremitage Museum on the outskirts of the city. Bayreuth is also considered the global center of interest in composer Richard Wagner and his works, having operated the Richard Wagner Museum since its opening in 1976.
The historical Romantic Road
In post-war times, Germany was desperate to find a way to rebuild its tourism industry and created the idea for the formal route called Romantic Road in 1950. According to the official website, the first visitors were friends and families of the American soldiers stationed in the large bases in Bavaria and Baden-Württemberg. The Romantic road combines the historic cities of Würzburg and Augsburg with the three medieval walled towns of Rothenburg ob der Tauber, Dinkelsbühl and Nördlingen, and then finishes off with the tourist highlights of Neuschwanstein Castle and the Alps. You can either take a coach tour along this beautiful route or explore parts of it on your own, in which case the official website gives you lots of information.
Neuschwanstein Castle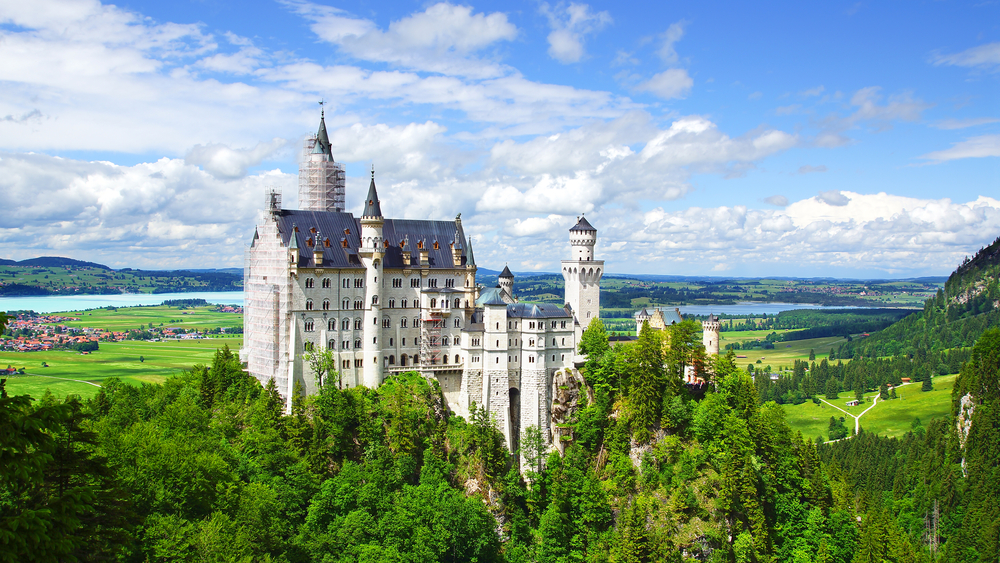 Igor Plotnikov / shutterstock.com
Neuschwanstein Castle is really one of those "can't miss out on places" in Bavaria, fans of maximalist architecture and art will truly get their money's worth here: inspired by medieval art and operas, the castle features lots of dark wood, bright colors, intricate gold details, and swans, the king's favorite animal.
The construction of this castle started in 1860 and was never finished due to King Ludwig II's untimely death. Despite the king explicitly not wanting visitors up at his castle during his lifetime, 60 million people have visited it since it was first opened as a museum only 6 weeks after his death. To find out more about the castle's spectacular history and how you can plan your visit, check out this post.
Starnberg's Five-Lake-Region
The Starnberg Five-Lakes-Region is located just 30mins south of Munich, which makes it the perfect spot to visit for some relaxing time away from the city. There's lots of gorgeous lakes to hike around or even surf in. Check out this article for the best walks and hikes in the region, and this list of the 20 best mountain bike rides around Starnberg.
If you're looking for a more relaxed activity, visit Possenhofen Castle (Karl-Theodor-Straße 14, 82343 Pöcking), once infamous Austrian Empress Elisabeth's childhood home, which is now in private property. You can still get a look at the gorgeous building when you're strolling through the neighborhood.
Perhaps sporting less of a rich history but beautiful nonetheless is Ammerland Castle (Nördliche Seestraße 13, 82541 Münsing), located at the other side of Lake Starnberg. Honestly, if you want to enjoy a good look at some historically stunning buildings, just look up 'castles near Starnberg' on Google Maps, the region is overflowing with them. You could even plan a fun day trip just looking at castles and stopping by cafés on your way!
Nürnberg/ Nuremberg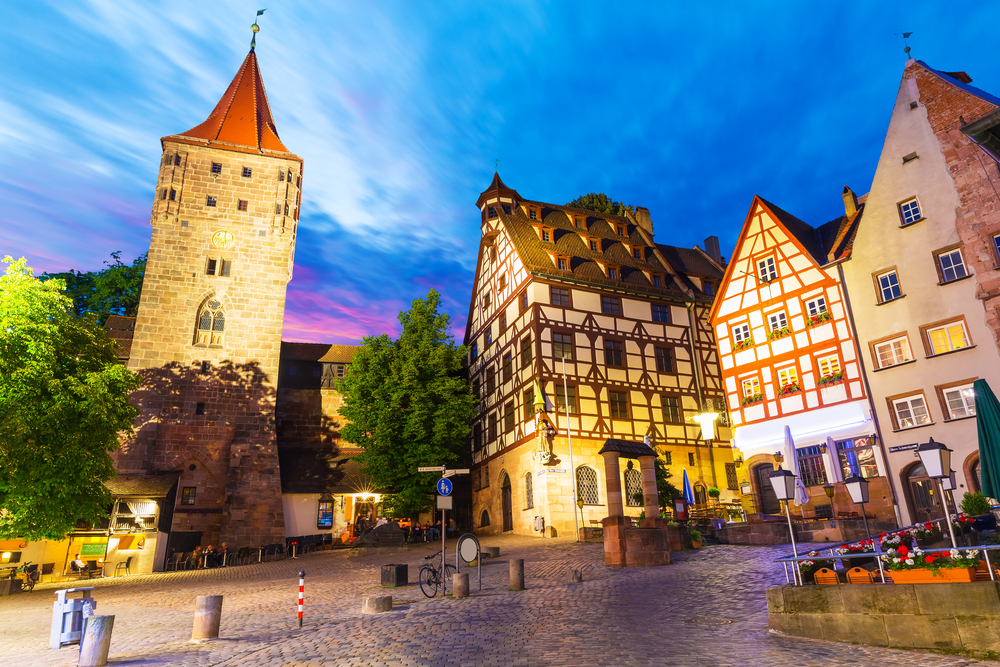 Scanrail1 / shutterstock.com
Famous for culinary highlights like Nürnberger Lebkuchen (gingerbread) and its beautiful architecture, Nürnberg is a popular day- or weekend-trip destinations amongst people living in or visiting Bavaria. Learn more about its fascinating history here.
Würzburg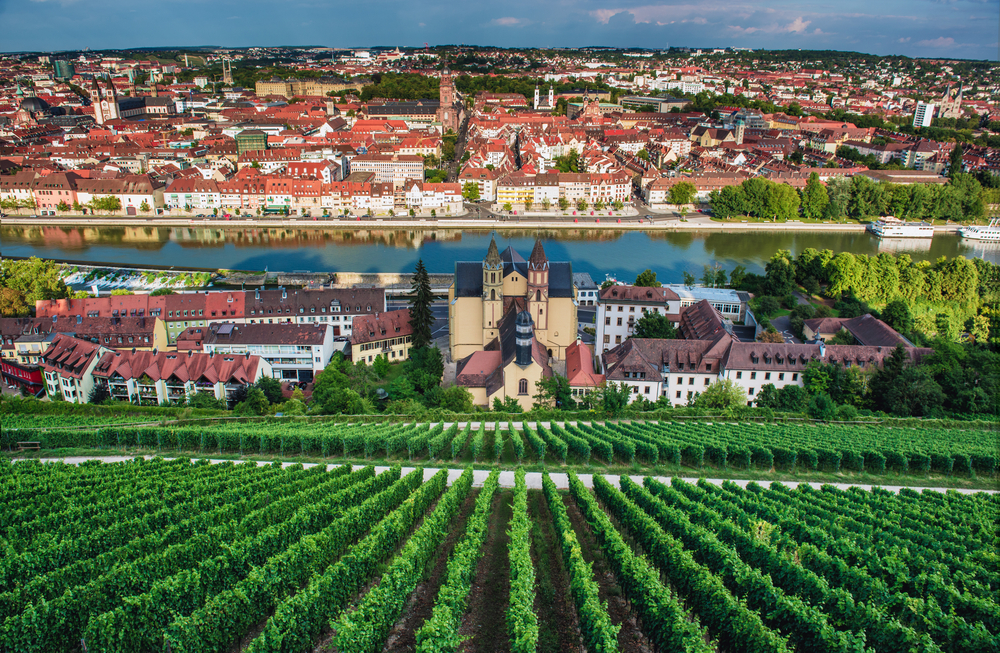 liseykina
Würzburg on the romantic road is surrounded by vineyards, has both a fortress AND a residency including gorgeous gardens and is just a very lovely city overall. Find out where to eat here and what to see here.
Augsburg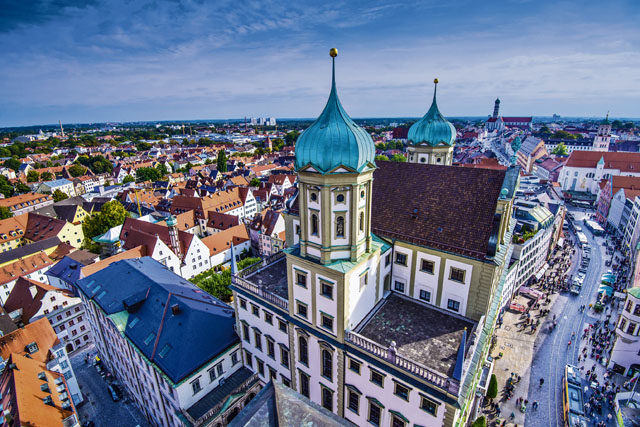 Sean Pavone / Shutterstock.com
This quaint city is famous for the Augsburger Puppenkiste, a kids' tv show about wooden puppets but offers much more than that. Read more here.
Author's Profile: Cathrin Lüderitz is studying to become an elementary school English teacher at the University of Würzburg. She is more in love with food and traveling than a student's budget allows but that will never slow her down in her search for the world's best avocado toast.
Featured image by ESB Professional / shutterstock.com