Looking to pass the time on a sweltering summer day near Kaiserslautern? The Waldwarmfreibad in Bruchmühlbach-Miesau will bring cool relief and more.
Outdoor Fun or Relaxing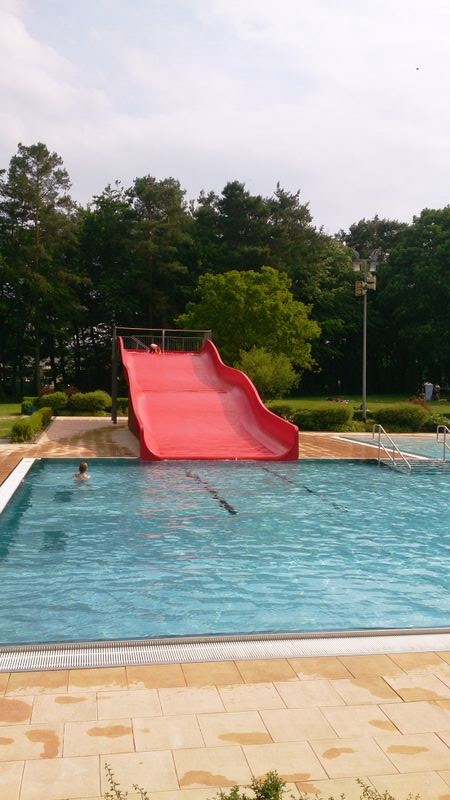 © Kelly Lauer
The pool is actually a "Waldfreibad" or outdoor pool in the woods. Never fear, the pool area itself is in the bright sunshine, but the immediate area including parking is mostly wooded.
Amenities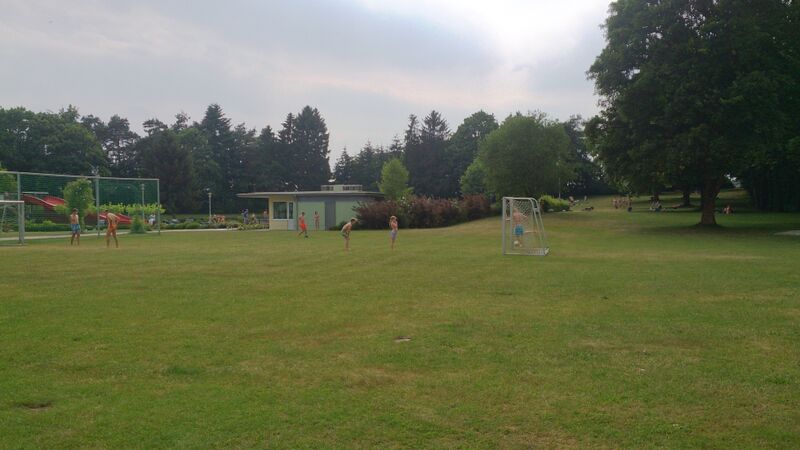 © Kelly Lauer
Inside you'll find a large slide, waterfalls, diving boards and platforms as well as a toddler pool. There are also non-swimming attractions, including a small soccer field and snack area.
General Information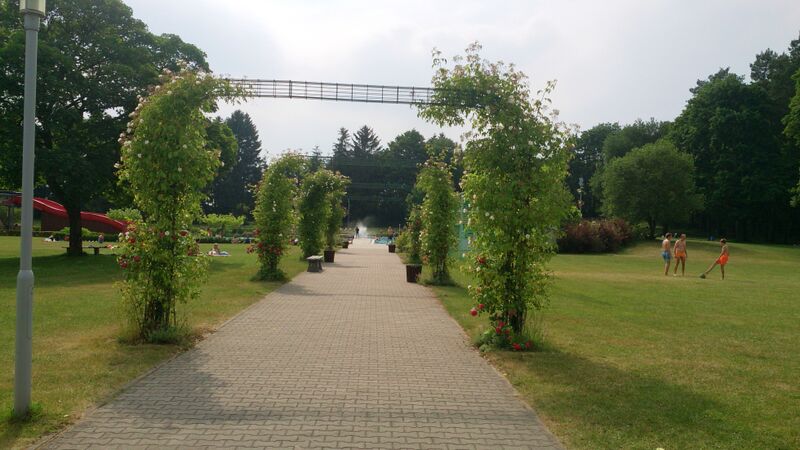 © Kelly Lauer
Miesau Waldfreibad is open daily from 9 a.m.-8 p.m. And ticket prices are the following:
Single ticket: adult €3.50, kids 7-17 €2.00
10 tickets: adult €25.00 kids 7-17 €15.00
Season pass: €50.00 kids 7-17 €25.00
Family pass: €80
Address:
Waldwarmfreibad Bruchmühlbach-Miesau
Zum Hasensprung
66892 Bruchmühlbach-Miesau
Telephone: +49 (0) 6372 8167
How to Get There
This part is a bit tricky as there is minimal signage leading to the pool. From Kaiserslautern, take the A6 towards Saarbrucken and exit at Bruchmühlbach-Miesau. Upon exiting, turn left onto Bahnhofstrasse and follow until the road forks. Then, take a right onto Eisbacherstrasse before turning right again onto the third street, Zum Hasensrung. Follow the road past the horse stables, the pool will be on your left. The pool is about 30 minutes from Kaiserslautern.
Author's Profile: Kelly is a DOD wife, devoted dog-mom, a mediocre cook, a whiskey aficionado and an avid traveler who's exploring the Kaiserslautern area with dog and husband in tow.
Featured Image Photo Credit: © Kelly Lauer