Story and photos by Lisa Schlereth 
Lisa, a military spouse stationed in Grafenwoehr and contributing writer for militaryingermany.com, took her kids to MegaPlay indoor playground in Grafenwoehr. If your kids need some place to blow off some steam no matter the weather, Lisa says "from beginning to end, my kids had a great time!".
What is MegaPlay?
Mega Play is an indoor play area for children of all ages in Grafenwoehr, Germany.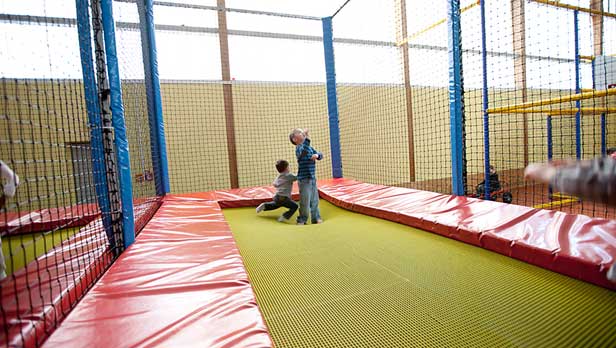 Lisa Schlereth
This huge playground includes:
1. Big jungle gyms with slides, obstacle courses, bridges, and tunnels.
2. Multiple trampolines.
3. Soccer field/Basketball court.
4. Giant, inflatable, mountain.
5. Variety of unique bikes and race track.
6. Toddler play-area.
7. Plenty of seating.
8. Food (you can also bring your own if you prefer).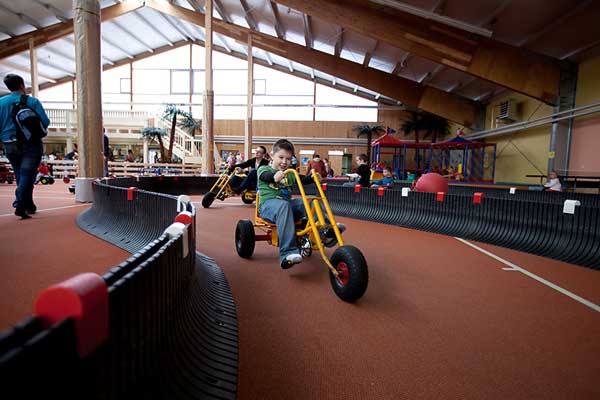 Lisa Schlereth
The prices are reasonable and you can reserve tables for birthday parties.
Hours:
Monday to Friday: 14:00 – 18:30 (2pm – 6:30pm)
Weekends and holidays: 11:00 – 18:30 (11am – 6:30pm)
Admission:
Children 2 years and older € 7
Adults € 4
(Children get in for free on their birthday)
Location:
MegaPlay
Am Waldbad 3
Grafenwöhr, Germany
92655
Unortunately their website is in German only: www.megaplay.info
Lisa Schlereth is a proud military spouse and busy mother of four with a passion for photography, food, travel, and trying new things. As a photographer, currently running her own business here in Germany, she is going to let us join along on her adventures in Bavaria and beyond!  Check out her website at: myphotographybylisa.com