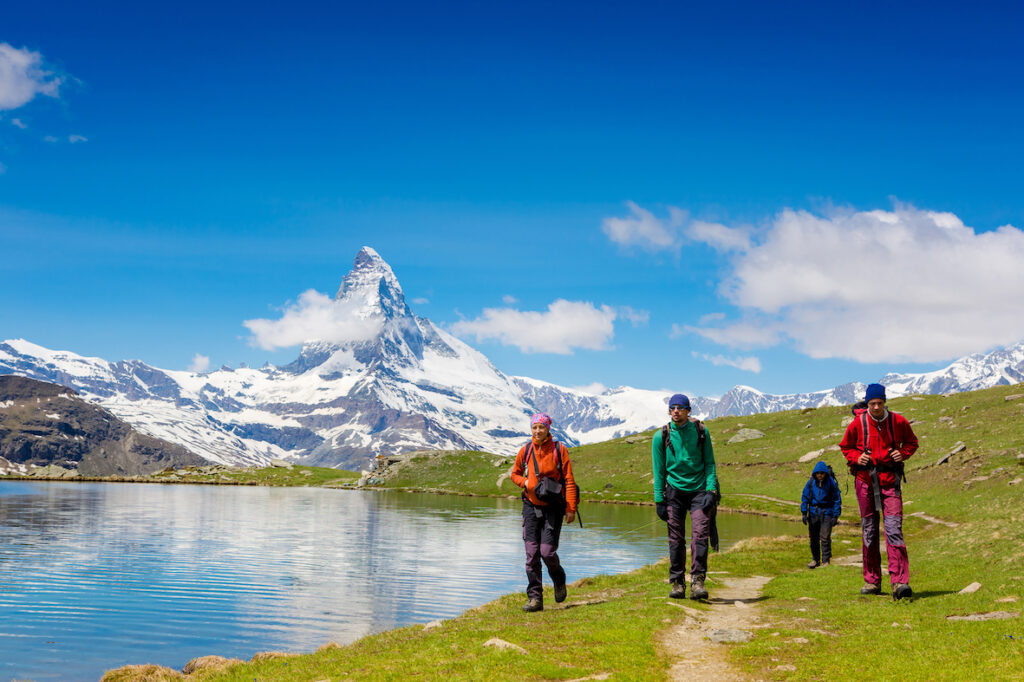 Photo by Olga Danylenko / Shutterstock.com
Story and photos by Diana Dargen, for MilitaryInGermany.com
Switzerland's mountains are about as stunning as it gets. I was more than excited to see them up close. A friend organized a two-day hike around the Matterhorn. With seven hikers, we chose to do a longer, more aggressive hike to our cabin/Hütte. However, less aggressive and shorter trails can be taken to reach the same destination.
On the road to Zermatt
We drove from Kaiserslautern departing at 3 p.m. and drove into Switzerland, where we stayed approximately two hours from Zermatt.  We had breakfast the next morning and were rested for our long first day of hiking before driving to Zermatt.
I suggest paying the small fee to take the train/car transport through the mountain to avoid the challenging drive up and over the mountain. It was well worth it.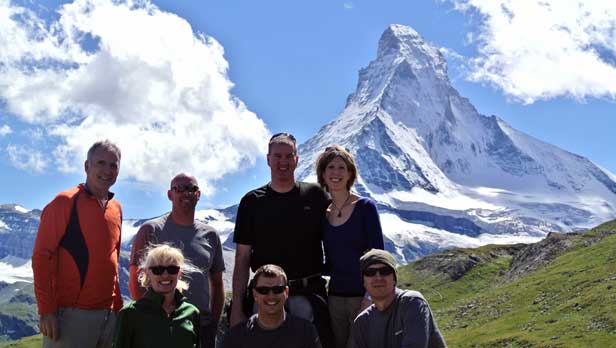 Zermatt is car-free so we hired a van to transport us, parking our cars in the shuttle service lot. Visitors can find many shuttle services online or take the train. It was easier with our backpacks and more economical to purchase round-trip shuttle service tickets.
Hitting the Trail
We started our trek by following a trail adjacent to a beautiful waterfall to our first stop, Edelweiss Hutte. We snapped lots of photos, then proceeded to our next stop, Trift Hutte, which served food and drinks. The owner was friendly, spoke great English, and had a telescope outside where we could view mountain goats along the hillside.
Continuing our trek up another mountain, we came around a bend to see our first glimpse of the majestic Matterhorn. It was snowcapped and beautiful against the crisp blue sky. We regrouped for some photos here in the meadow with the backdrop of the Matterhorn. We encountered mountain sheep with bells around their necks at 9,000 feet in the peaceful mountain meadows.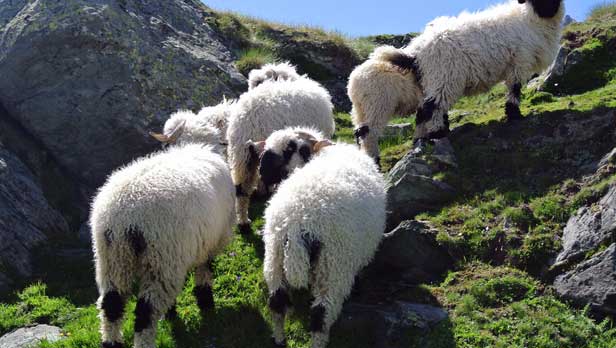 We didn't encounter any other hikers after leaving the Trift Hutte, so our group was easily able to enjoy the serenity and views during our hike.
We descended down this mountain to begin our way up to the Schonbiel Hutte where we were spending the night. Our reservations included a bunk shared in one of the bunkrooms which slept approximately 16 people, and included a family style dinner and breakfast for 75 euro per person (cash only). Beer, wine, and sodas were available for a nominal charge which tasted great after a 14 mile journey! Visitors are required to bring a sleeping bag insert and a pillow case; pillows and comforters were provided but you can bring your own, too. Bring a headlamp to guide your way up and into your bunk room at night. Bathroom facilities were two outhouses and a local sink in the storage room where you placed your toiletries in provided cubbies – a real adventure!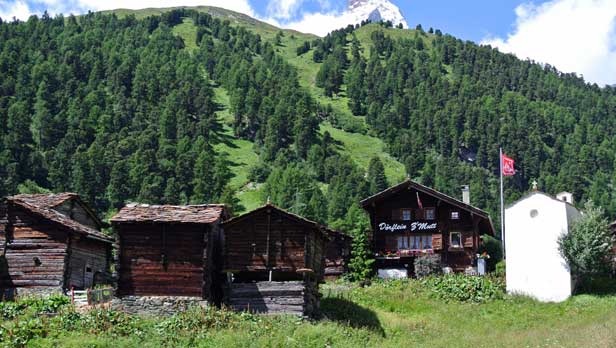 The stars at night were the most spectacular I have ever experienced and well worth the hike up! The next morning we had breakfast and were hiking back down to Zermatt by 08:00 along the easier and shorter trail, following another incredible waterfall for part of the hike. Again, we passed through beautiful meadows filled with wild flowers, sheep, and cows with picturesque views.
We stopped in a very small, quaint village with slate rooftops along the way where we had drinks on the outdoor patio overlooking the Matterhorn and soaking in the sun. We continued into Zermatt, had lunch with an ice cold beer to celebrate an awesome adventure and called the shuttle service for pick-up.
Trip planning tips
If you are planning a trip, there is plenty of information online or at your local base library. You can purchase an Alps hiking book which lists the trails, routes, and huttes; the Schönbiel Hütte has a website (in English) for more information and making reservations.
Suggested items to bring: GPS, trekking poles, headlamp, two pairs of hiking socks, camera/travel tripod, light weight gloves and hat, layers of hiking clothes that breathe and dry easily. Pack and dress for change of weather conditions; we had snow flurries the morning we left our Hütte.
This was an awesome experience and I am thrilled to do another similar hike next summer. I recommend this trip to outdoor enthusiasts and backpackers. I would consider the ability level of the group you hike with when selecting your route.  Our group was carrying their own backpacks, H2O, snacks, and supplies without difficulty. We ascended 5000' on our first day and hiked approximately 14 miles and 10 much easier miles back into Zermatt the second day.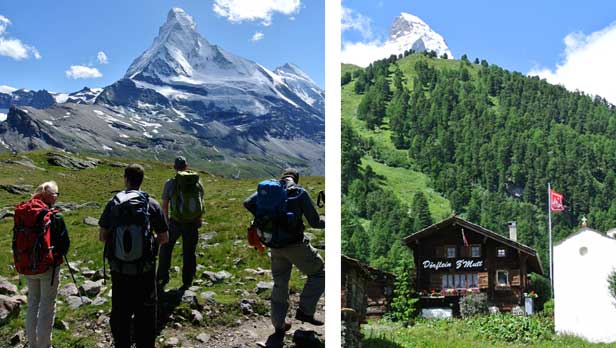 Happy Trails (-:
'Like' us on Facebook to get updated travel tips and events for the military community living in Germany.