Lately we've had a stream of visitors using our home as a base while they go explore Europe. It's a great idea… But after riding in trains and cars for many hours a day to explore well-known cities, our guests were eager to find something closer. We lucked upon the historically charming city of Heppenheim, which is located in the southern Hesse on the border of Baden-Württemberg. Here are some reasons to travel to this quaint little town.
Market Place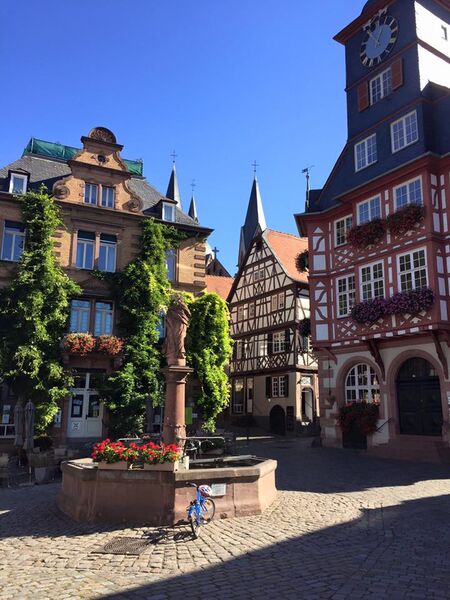 © Kelly Lauer
The center of the historic town is lined by timber houses reconstructed in 1693 after a major fire. The Markplatz (Market Place) was exactly the idyllic setting our guests were searching for. It's a great spot to sit outside and enjoy a drink or meal.
Bergstrasse Cathedral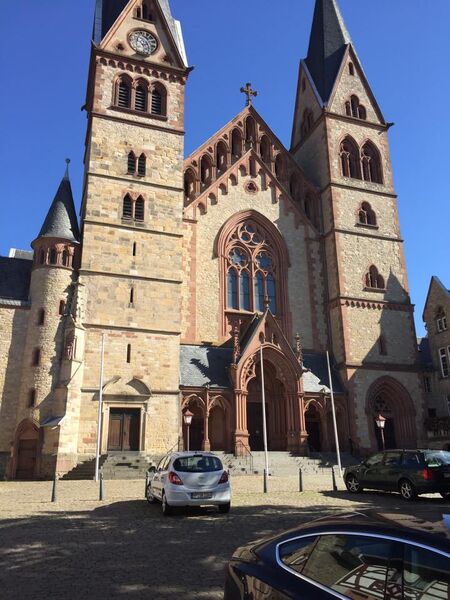 © Kelly Lauer
The cathedral was built in 1904, although its origin dates back to 755. It features an architectural mix of medieval, Neo-Gothic and Baroque elements.
Shunkengasse
This street offers picturesque views of the Schlossberg vineyards and Starkenburg Castle (built in 1065).
Museum of Local History and Folklore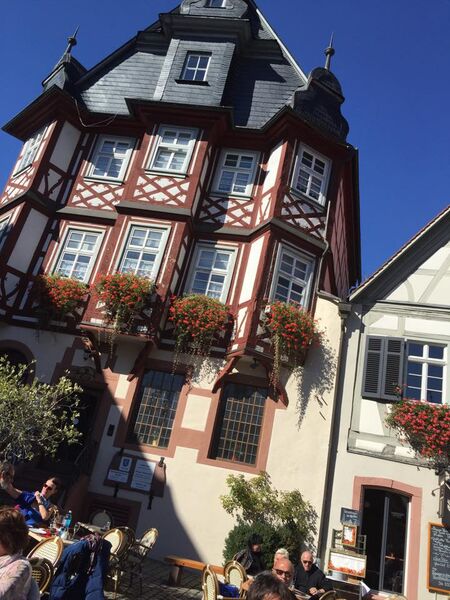 © Kelly Lauer
This museum is located in a 14th century administrative building. The upper floor is decorated with wall frescoes from the Gothic and Renaissance Periods.
How to Get There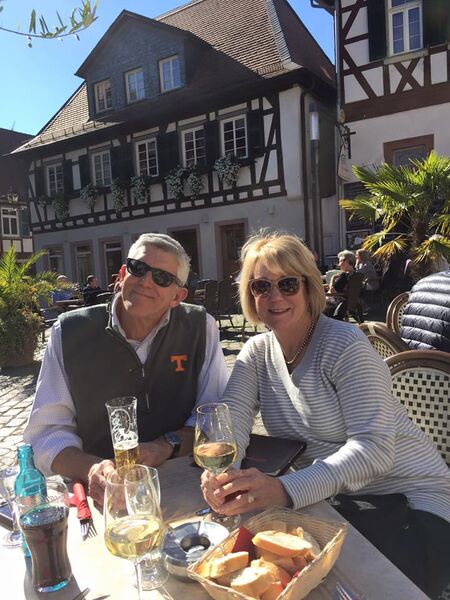 © Kelly Lauer
Heppenheim is just over 1 hour east of Kaiserslautern, 2 hours north of Stuttgart and 1 hour south of Wiesbaden. The city is accessible by train (Heppenheim Burgstrasse). Visit DB Bahn for timetables and prices.
Author's Profile: Kelly is a DOD wife, devoted dog-mom, a mediocre cook, a whiskey aficionado and an avid traveler who's exploring the Kaiserslautern area with dog and husband in tow.
Featured Image Photo Credit: © Kelly Lauer