You might feel that being in Germany you would miss out on some of the basic American traditions we hold dear like barbecues, beer and fireworks. Well, you'd be in for a surprise. You can celebrate this season with all these things and more.
This summer there is no shortage of fireworks displays going on in Baden-Württemberg. You may not manage to go to all of them, but here's a great list to start you off in seeing some of the most spectacular star-studded sky displays in Europe, right here in Germany. Whether you like to see them close to home on the 4th of July on Patch Barracks or you'd like to see how our European hosts celebrate with "Feuerwerks" (fireworks), you won't be disappointed.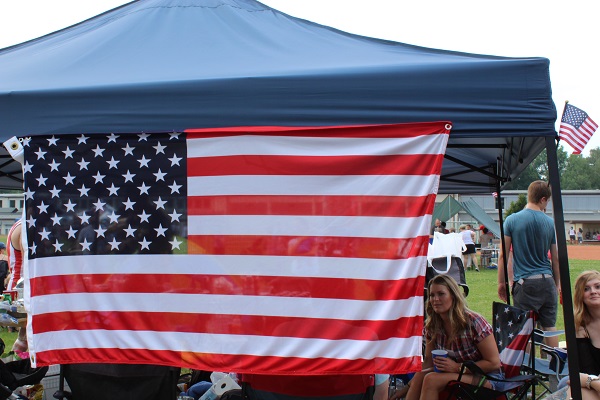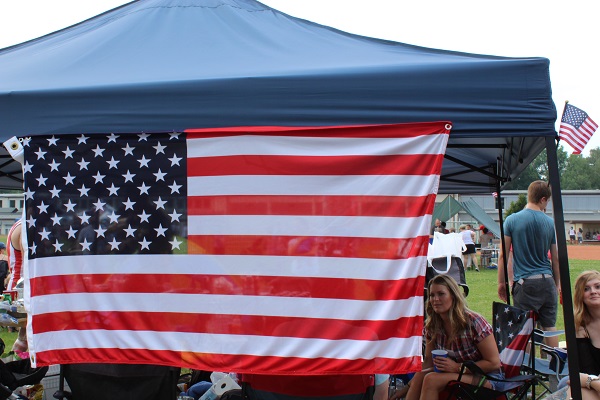 © Wendy Payne
Last year was our first full year in Germany, so we got to see the star-spangled spectacular on-post. Here are a few pictures from our fun day in the sun, tail-gating and celebrating freedom. This year, I will also be branching out to see how our German friends celebrate with music, light and laughter.
July 2nd – Ludwigsburg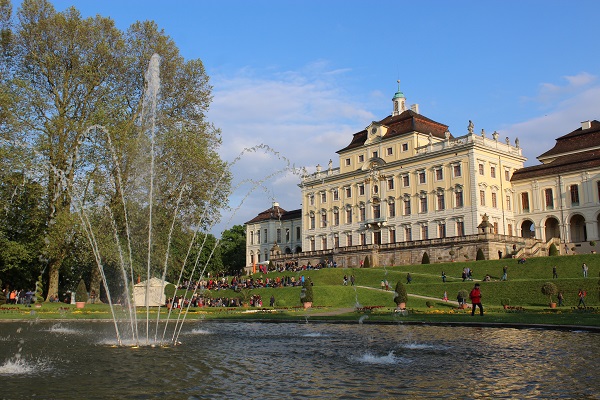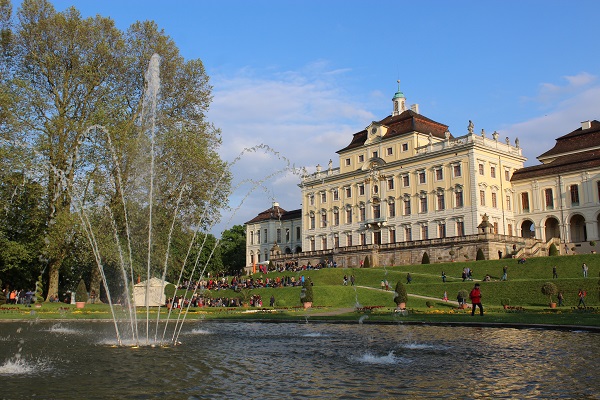 © Wendy Payne
The annual Ludwigsburg Palace Extravaganza is held in the Blühendes Barock gardens and is a 20-minute display set to classical music. This would be a perfect event attend if you have family in town or would like to just add this experience to your long weekend itinerary for the 4th. This majestic and classical firework display set over the water in Ludwigsburg is beautiful. Bonus, it's just a train ride away.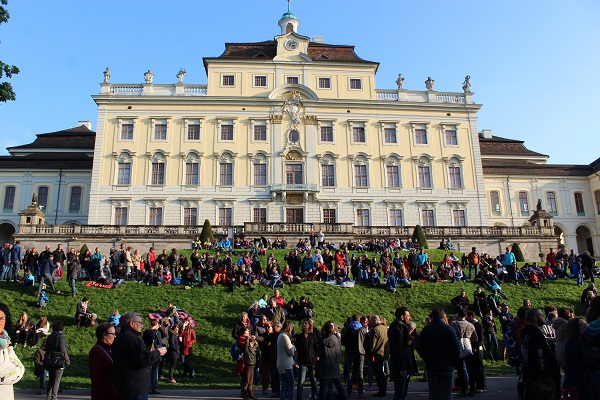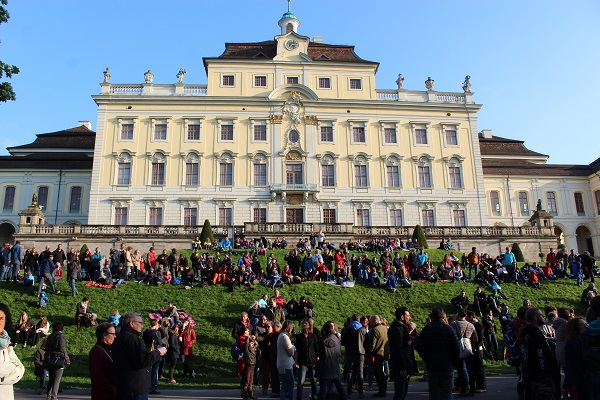 © Wendy Payne
Also on July 16th, the annual Internationale Festspiele in conjunction with the Ludwigsburg Symphony Orchestra has an open air concert fireworks sensation set to music from Star Wars to Harry Potter.
July 4th – Celebration On-post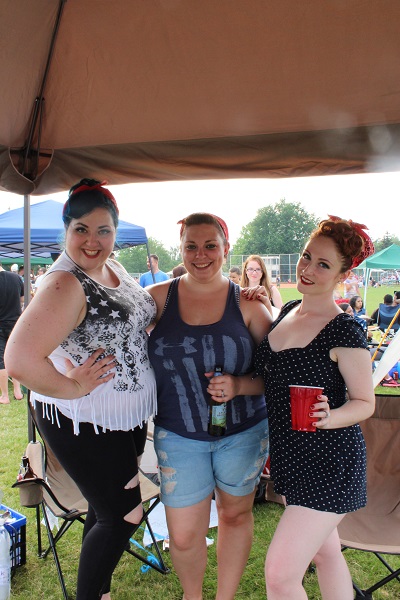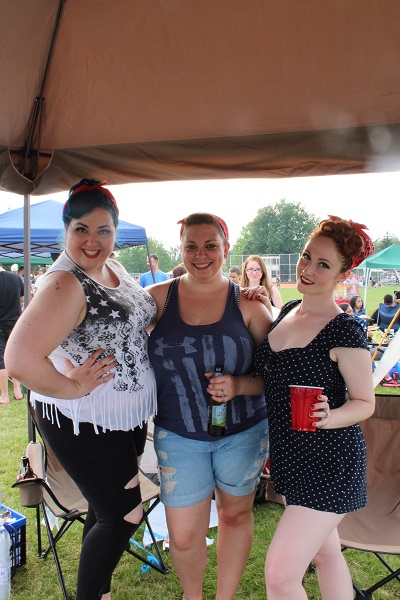 © Wendy Payne
Family, Morale , Welfare & Recreation (FMWR) does it up with rides for the kids, food kiosks and, of course, great music including the U.S. Army band. Here are some tips – get there early, (tailgate opens at 2 p.m.) bring a tent (if you have one), lawn chairs and pop-up tables, and blankets to admire the display.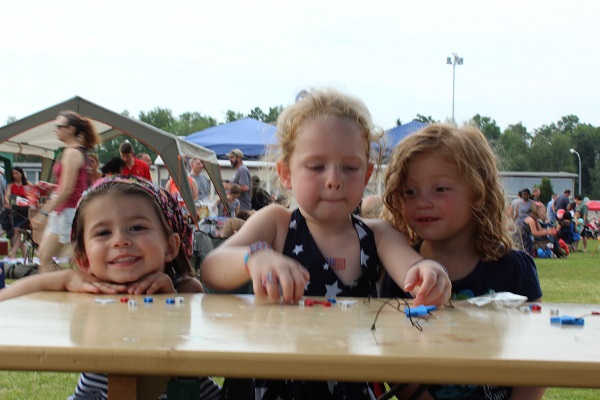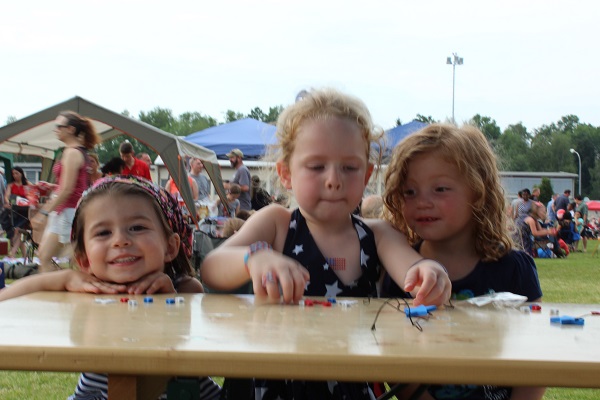 © Wendy Payne
Our little group made it a potluck, so everybody brought something and then we picked up other food at the kiosks too.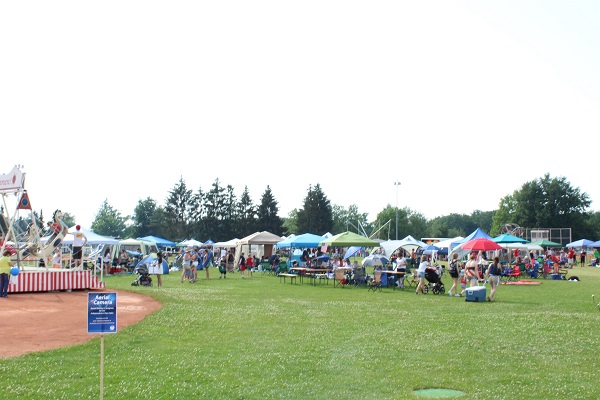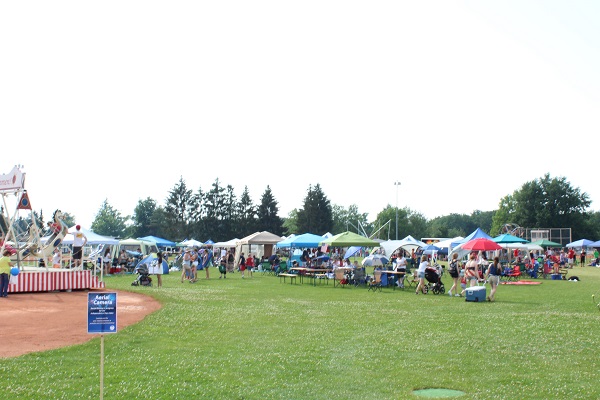 © Wendy Payne
Of course, the little ones teased for popsicles and soft drinks, but there are plenty of choices available. Drink responsibly and have fun. Here's the LINK for more information.
July 8th & 9th – Heidelberg Castle Illumination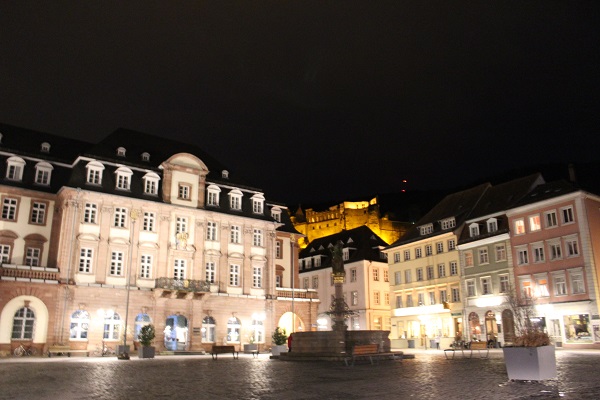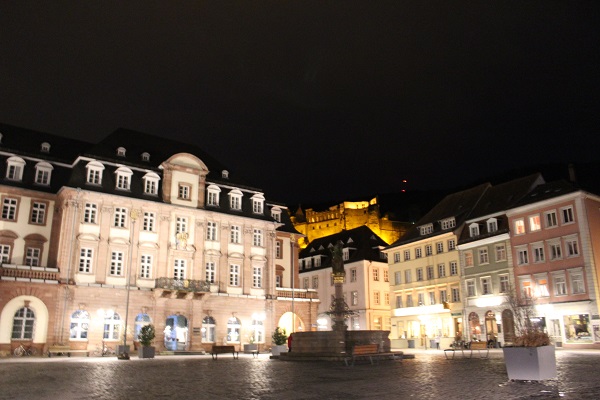 © Wendy Payne
This absolutely breathtaking fireworks display draws visitors from all over the world. Only held six times during the summer, it is worth the short trip to Heidelberg to see this spectacular fireworks display. I've read, you can take a boat ride to the right bank for the best views. Also, arrive there early. Parking may be tricky, better yet, make a weekend of it and take the train.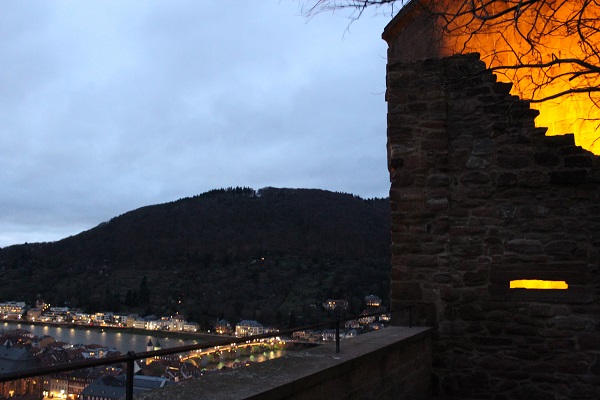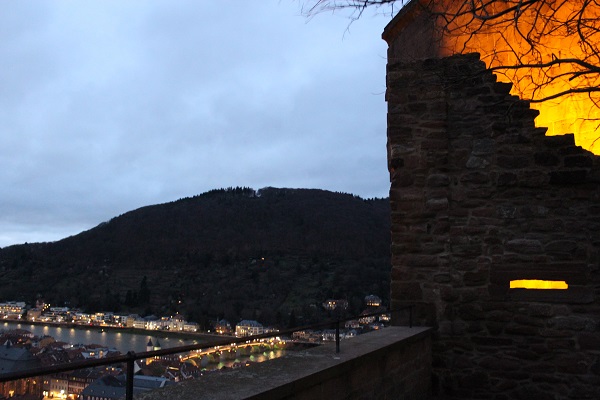 © Wendy Payne
Heidelberg is a great overnight trip. The fireworks display is set to the history of the castle and is quite interesting to see. Click HERE for more information.
July 9th – Stuttgart Festival of Lights
Can't go to Heidelberg or missed out on the fireworks on post, no problem. Stuttgart celebrates with the annual Festival of Lights in the Höhenpark Killesberg with the largest fireworks display in the region. Food, four stages of music from every genre and also lasts more than 24 hours. This non-stop celebration is killer!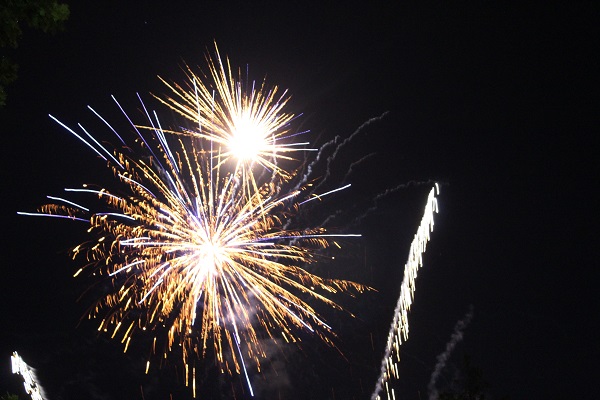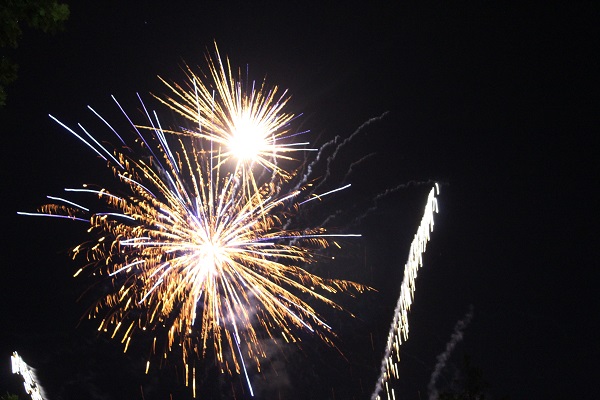 © Wendy Payne
More than 70 years old, this annual celebration in the park is very popular. Bring blankets, chairs, and because of safety glass containers are not permitted, so be wise and bring some "red" Solo® cups.
August 6th – Tripsdrill Amusement Park
Maybe you'd like to bring your kiddos along for a day of splashing and playing at a fun park and end the evening with a fireworks display. TripsDrill in Cleeborn is the place for you! A little less than an hour north of Stuttgart, this is absolutely a day-trip full of family fun ending with a light show.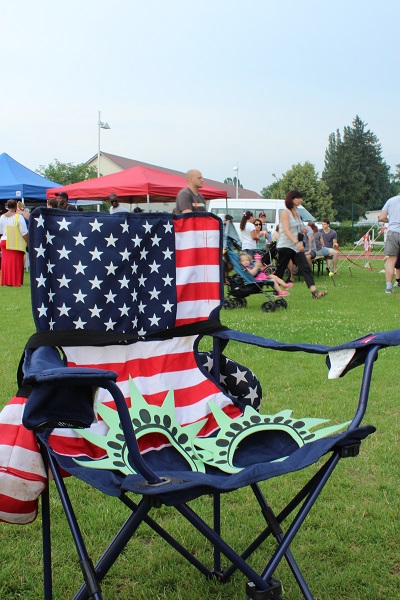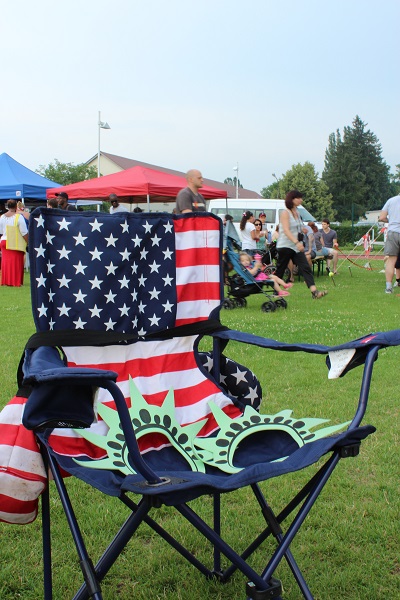 © Wendy Payne
Tripsdrill has rides for kids of all ages. The ticket entrance to the park is separate from the light show and is kind of pricey at €25 per person. But if you are spending the whole day and evening, it's probably worth it. Prices for the firework display range from €16.60/person to a €28 for VIP. Sponsored by Pyroworks, they have light displays all over Germany during the summer.
August 13th – Seenachtsfest, Lake Constance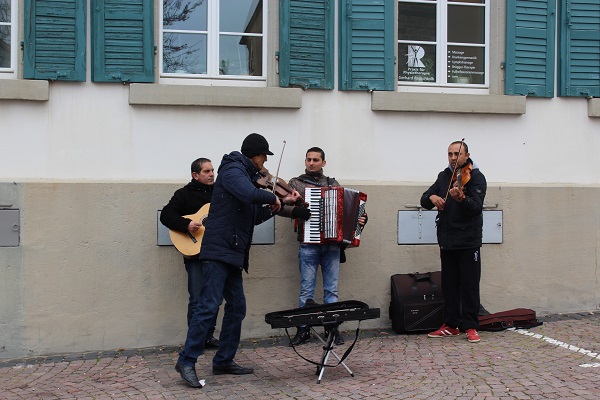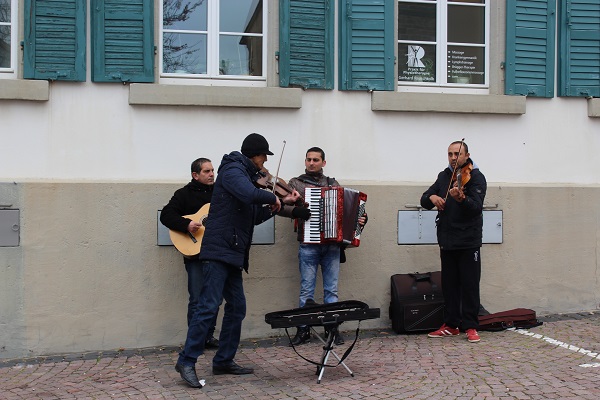 © Wendy Payne
Last, but definitely not least, is the Lake Constance Festival. This is such a popular light show there are over 40,000 visitors every year anxious to see this spectacular display and extravaganza.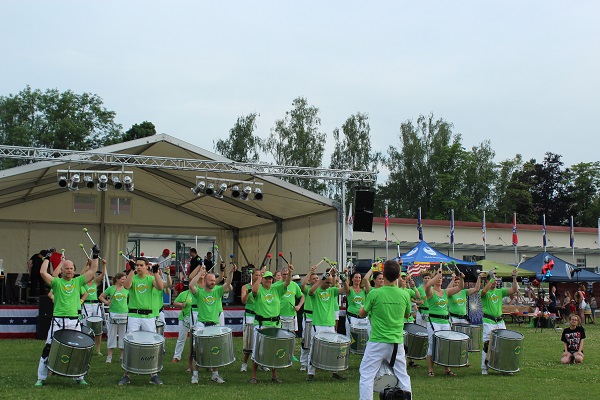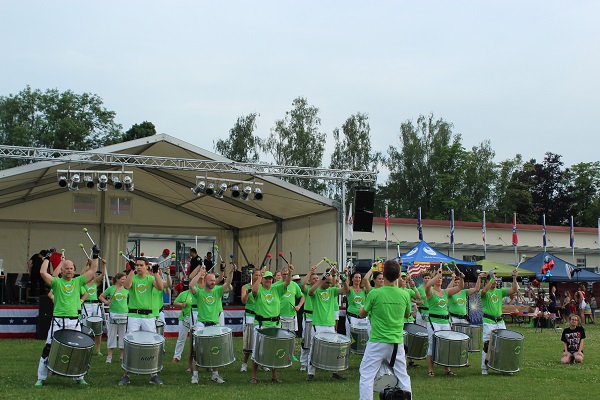 © Wendy Payne
There are several activities happening before the evenings fireworks display ranging from musical performances, a water show, arts and crafts for the kids and a game area and puppet shows. Fireworks begin around 10 p.m. and ending a lovely day on the lake with a few aerial light secrets that aren't revealed until the night of the show. These well-kept surprises keep spectators coming back for something new every year.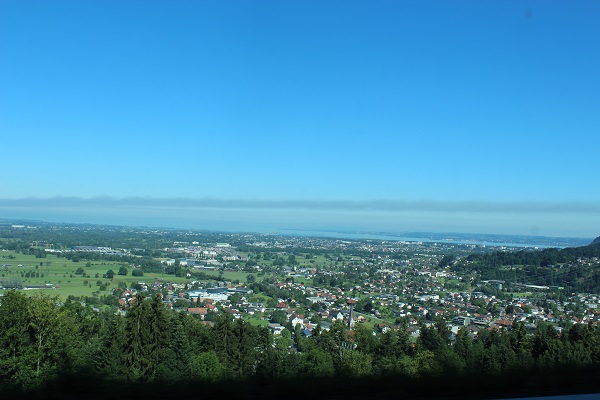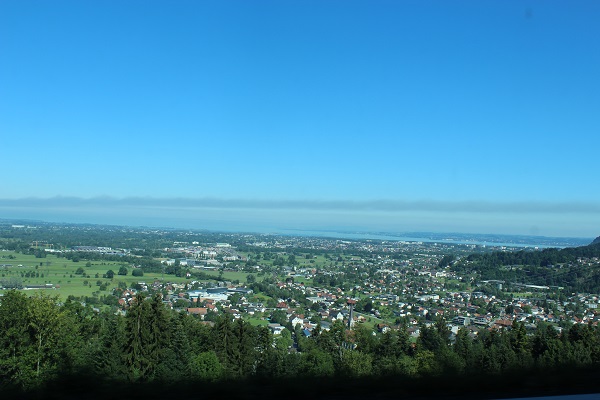 © Wendy Payne
For more information about Lake Constance and possibly making this a long weekend, here is some tourism and accommodation information about the area.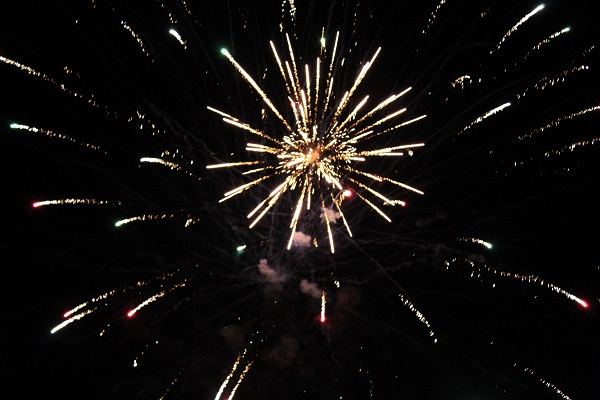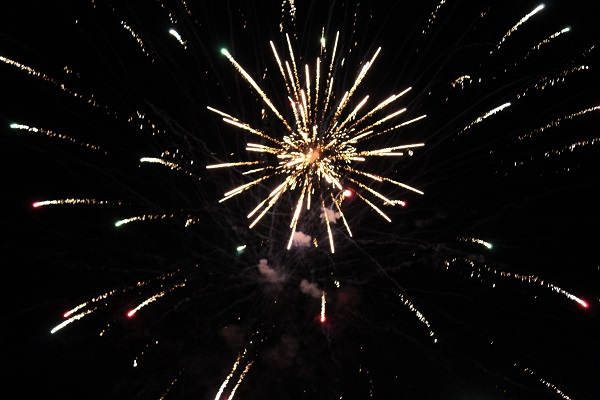 © Wendy Payne
Well, I just made a dent with this list highlighting some of the firework displays in the Baden-Württemberg area, but at least I've tempted you. Whether you decide to hang out with friends and family on-post or venture out and celebrate with our German neighbors and friends, I hope you enjoy yourself this summer. Have a blast!
Author's Profile: Wendy Payne is a military spouse and lives with her family in Stuttgart, Germany. She is a freelance writer, blogger and photographer. She also enjoys gardening, hiking, yoga and sharing Europe with people.
Featured Image Photo Credit:  © Wendy Payne