CHOCOLATE!  This delectable treat has been bringing delight to people for over 4000 years. Whilst in Germany you can sample chocolate delights, learn the history of chocolate, take chocolate classes, visit chocolate museums and attend one of the largest chocolate festivals in the world. Leave the diet alone and find out how…

The industrialist and businessman Dr. Hans Imhoff opened the Imhoff-Schokoladenmuseum in the Altstadt (Old Town) Süd Cologne in 1993. This museum which is in the shape of a futuristic ship, is listed as one of the top ten in Germany and attracts more than 675,000 visitors and conducts 5,000 guided tours each year. The exhibitions extend over three floors and include all aspects of chocolate such as its 4000 year old history, random trivia, economics and production methods. Since 2006 Lindt & Sprüngli, the Swiss chocolate manufacturer, has been in partnership with the museum to produce exhibits.
Entering the main hall of the museum, the wonderful smell of chocolate drifts through the room. Visitors will be pleasantly surprised with the museum as it is nicely laid out in different interesting sections including displays designed for children in each section. In one section you will find different types of cocoa plants being grown as well as plants that are used for flavoring such as vanilla. Visitors will see the process of cocoa beans that come from around the world as well as the different colors, smells and textures of cocoa.
Along the way you will receive free chocolate samples and have the opportunity to make your own chocolate bar. A highlight of the tour is drinking delicious chocolate from pre-Columbian Mesoamerica in expensive 18th and 19th century porcelain and silver bowls and vessels. Plenty of chocolate, even in very unusual flavors like blueberry and lavender, can also be purchased at the end of the tour in the shop. If you do not want to go on the tour, you are welcomed to browse around the shop. Entry into the shop is free.
Throughout the year chocolate lovers have the pleasure of taking one of many seminars such as chocolates and wines, the magic of spices, pralines course, chocolate and friends, lollipops and bitter, spicy chocolates, bean to chocolate (a kid's class 8 and older) and cooking with chocolate and spices.
Location: Schokoladenmuseum Köln GmbH, Am Schokoladenmuseum 1a, 50678 Köln  
Telephone: 49 (0) 221 – 931 8880
Hours of Operation: Tuesday – Friday, 10 a.m. – 6 p.m. / Saturday, Sunday & German Holidays: 11 am. – 7 p.m.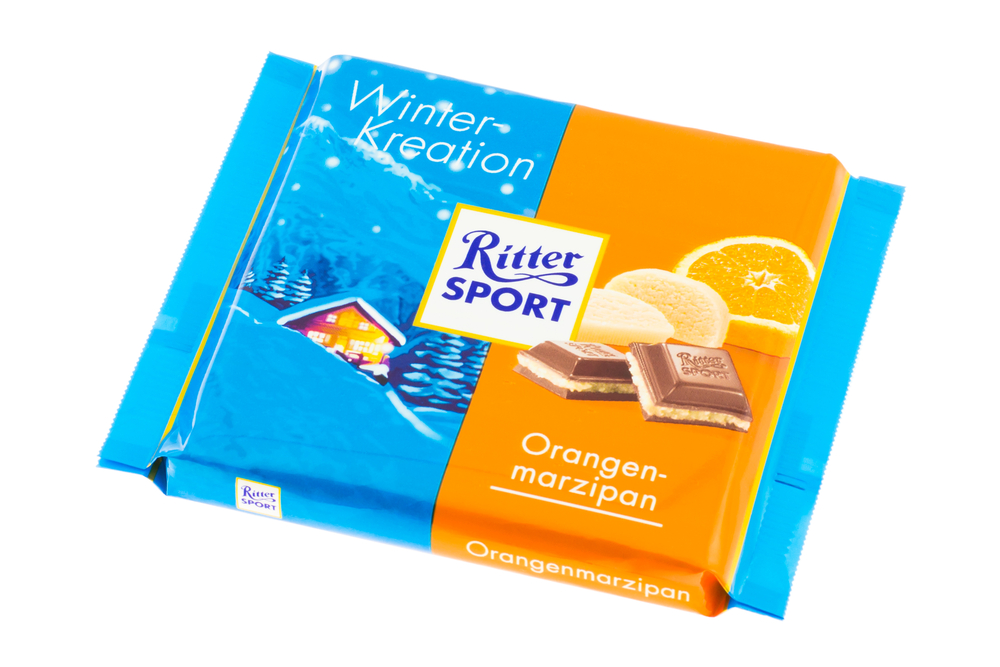 The Ritter chocolate and confectionary factory was founded by husband and wife Alfred and Clara Ritter in 1912. The chocolate factory is located in Waldenbuch, situated just outside of Stuttgart. The Ritter chocolate bar is uniquely designed in the shape of a square. The standard size is a 100 gram square shaped bar, divided into 16 smaller squares, creating a four by four pattern. In 2013 a new version was introduced, in which the bar is divided into 9 smaller squares with a three by pattern.
Adjacent to the factory are the Museum Ritter and the Ritter Sport Chocolate Exhibition. The free museum opened in 2005 by Marli Hoppe-Ritter. The art collection focuses on the square shape of the cult chocolate bar and its representation in the 20th and 21st century. The geometric abstract art collection offers a diverse program for children and adults. You can also enjoy delicious coffee and chocolate specialties with fantastic views of the Aichtal valley at the museum's terrace café.
The Ritter Sport Exhibition dives into the history of the popular square chocolate. Additionally, visitors can learn about cocoa farming and how chocolate is made (information is available in English and German). The exhibition will take you on a journey of your five senses while exploring the world of chocolate- see, smell, taste, hear and feel. There is also a chocolate workshop for children and a kid-friendly display of a miniature factory that dispenses candy. At the shop you can test new chocolate flavors as well as purchase a variety of products at bargain prices, including flavors that are not typically found in grocery stores.
Location: RITTER SPORT, Alfred-Ritter-Strasse 27, 71111 Waldenbuch
Telephone: 49 (0) 71 57 97-704
CHOCOSHOP Hours of Operation: Monday-Friday, 8 a.m. – 6:30 p.m. / Saturday, 9 a.m. – 6 p.m. / Open on selected Sundays and German Holidays, 11 a.m. – 6 p.m.
Museum Hours of Operation: Tuesday – Sunday, 11 a.m. – 6 p.m. / Closed, Monday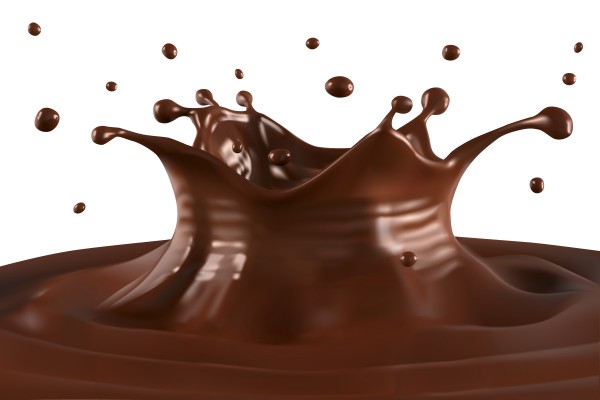 Against the picturesque backdrop of the old town of Tübingen, the ninth annual and one of the world's most prestigious chocolate festivals will take place from Dec. 2 to 7, 2014. One hundred top international chocolatiers representing Africa, South and North America and Europe will present, sell and compete to achieve the best cocoa-based products.
Additionally more than 200,000 festival-goers will ascend upon this historic town for creative chocolate courses, artful cocoa painting, readings and lectures on chocolate, delectable meals cooked with chocolate, and activities specifically for children. Visitors can also watch top pastry chefs show off their cooking skills. Alongside a culinary delicacies presentation and international fine-dining, this event will offer an accompanying cultural program which will draw attention to the sacredness of chocolate.
Location: Altstadt Tübingen
Telephone: 49 (0)7071-25 700 69
Chocolate Festival Hours of Operation: Tuesday – Friday, 10 a.m. – 8 p.m. Saturday, 10 a.m. – 11 p.m. Sunday, 11 a.m. – 7 p.m.