Trier is a beautiful, history-rich city with origins that are shrouded in mystery. One legend holds that it was founded by an exiled Assyrian prince 1,300 years before the birth of Christ.
What is provable, however, is that Trier is Germany's oldest city. On a related note, it boasts one of the most incredible collections of Roman ruins in northern Europe. For day trippers, Trier is hard to beat. Located on the banks of the Mosel River, it offers amazing sights, outdoor time, and something for everyone.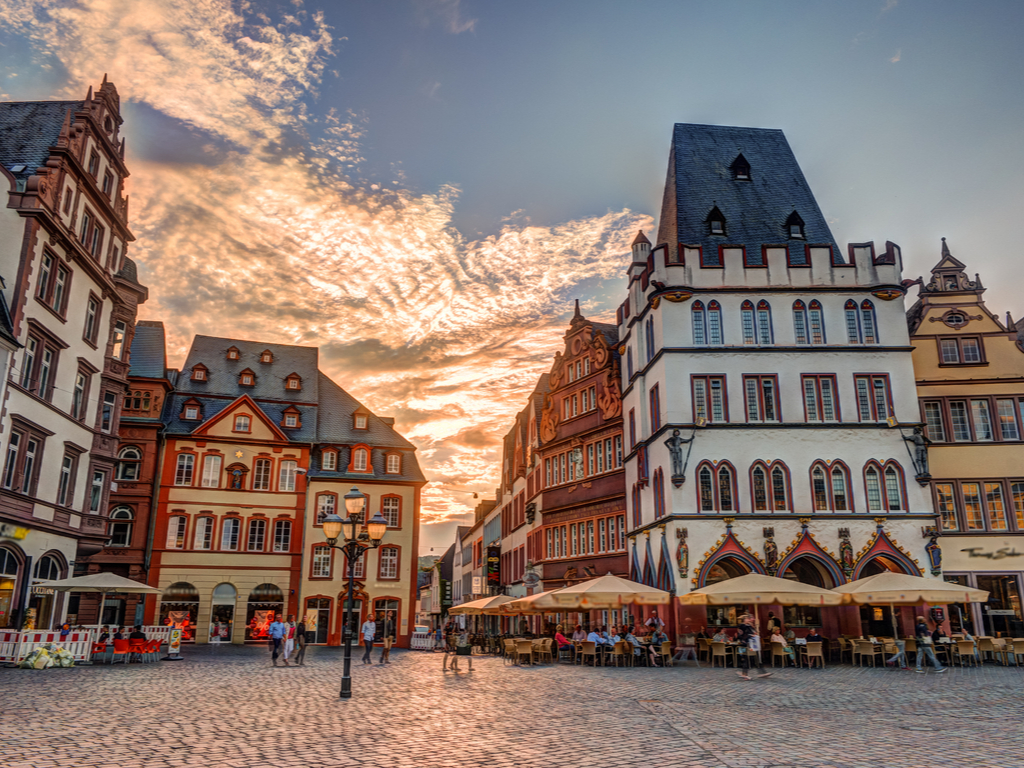 Romas_Photo/shutterstock
A Day in Trier: A Wealth of Things to Do
Trier is brilliant for shopping, dining, wine tasting and overnight stays. The Hauptmarkt is sprawling and lovely, and university students provide a serious injection of youthful energy.
But Trier is still all about the Romans. As you get to know Germany – and Europe – you are constantly and visibly reminded of the impact they had on this continent. Travelers can find Roman ruins in many cities, including Mainz and Koblenz.
But few offer such a wealth of places, in such well-preserved states, as Trier. The city counts nine UNESCO world heritage sites, most of which are within easy walking distance of downtown. Some Roman highlights include:
The Amphitheater. Even if you've seen others across Europe, this one is breathtaking. Located in a natural depression in the hills of Trier, the amphitheater is surrounded by green space and is accessible to the public. The best part: you (or your children) can step on to the arena floor, and let your imagination take you where it will.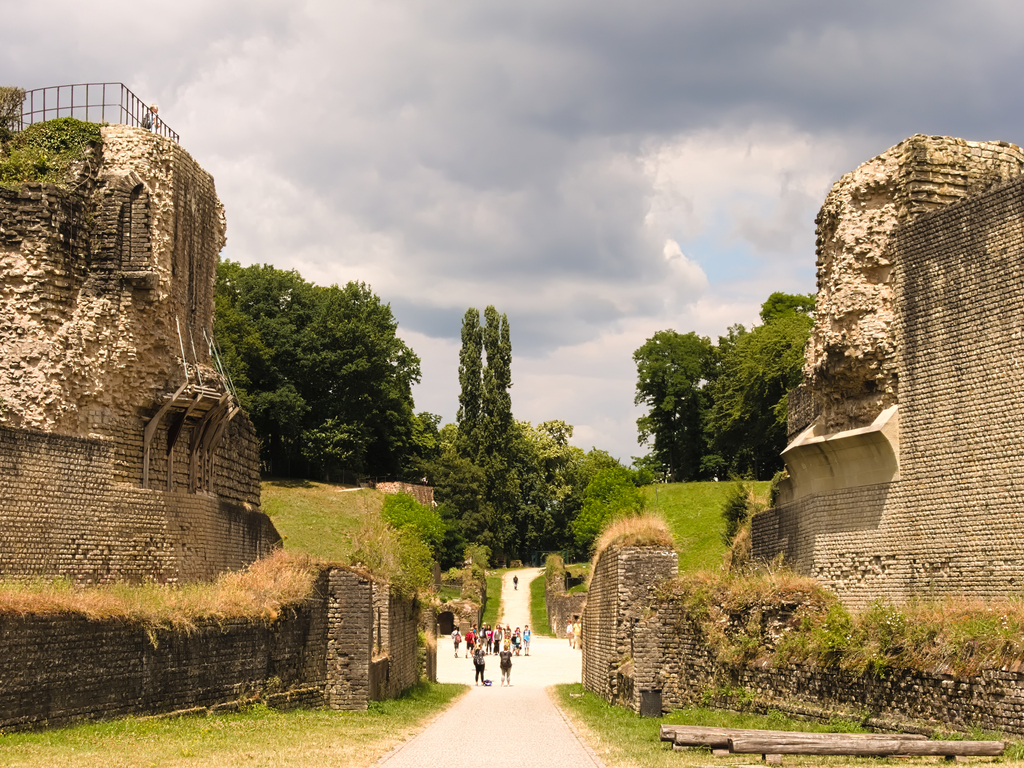 Sergej Lebedev/shutterstock
The Imperial Baths. A wondrous feat of Roman architecture. Visitors can stroll through and marvel at the excellent design and the cool subterranean passages. Trier also has other ancient baths to offer visitors, most notably the Barbara Baths.
The Basilica of Constantine. It's incredible to think that this beautiful building began construction more than 1,700 years ago, and that it was used nearly continuously after that.
The One Thing You Have to See: The Black Gate
Speaking of Roman highlights, the Black Gate takes the cake. Despite its age, the Gate is a magnificent structure. It reaches several stories up, is accessible to visitors, and makes for great photo ops from almost any angle. Even cooler: it still functions like a real gate. Though it is no longer guarded by heavily armed centurions, visitors can walk through the Gate on their way to the Hauptmarkt. It is as if the city designers got this one right in the second century, and no one – not even the brightest engineering minds in Germany – saw fit to improve it.
Getting There
By car, Trier is one hour and fifteen minutes from Kaiserslautern, 2 hours from Wiesbaden and just over three hours from Stuttgart. Please check the Deutsche Bahn website for train information.
For U.S. government employees, including service members, remember to always follow command regulations, which may be different than host nation policies when it comes to travel.