Mainz is easy to enjoy. It is filled with classic architecture, including towering stone spires and half-timbered buildings. The Rhine River chugs past, acting as a beating heart for a thriving university city. Restaurants, shops, wineries and an abundant amount of green space can be found downtown.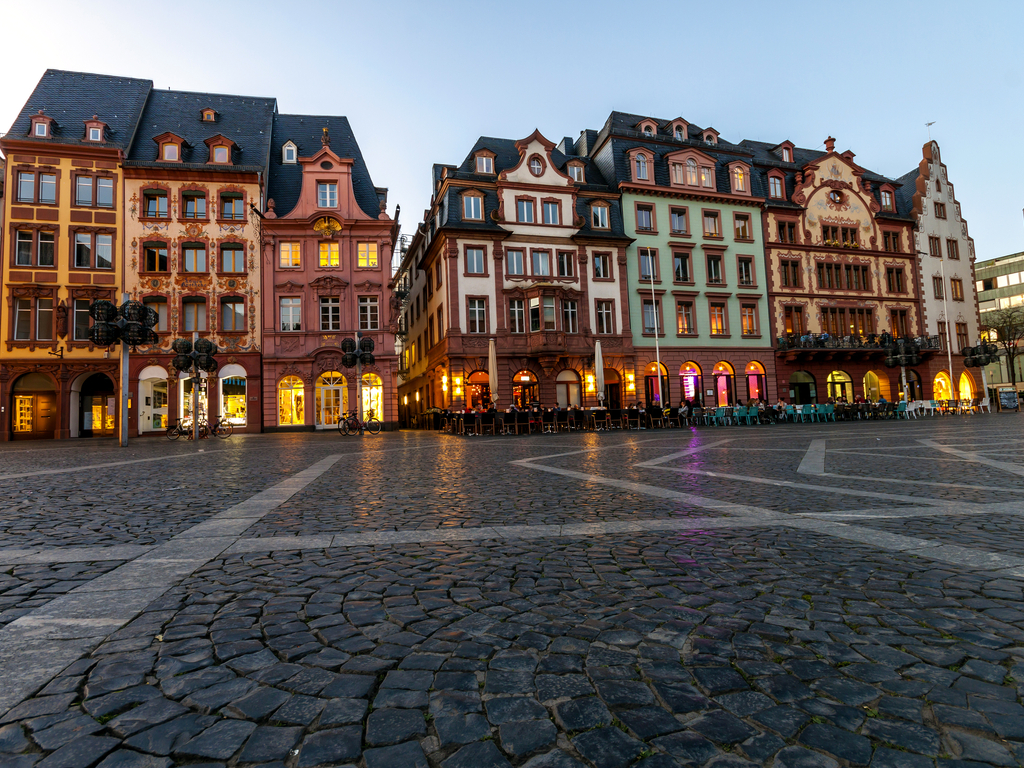 Bilanol/shutterstock
Mainz is also a cultural center – and has been for 2,000 years. And, crucially, Mainz was home to one of the most important historical figures of all time: Johannes Gutenberg, a man who changed the course of world history.
The One Thing You Have to See: The Gutenberg Museum
When Mainz-born Johannes Gutenberg invented a printing press that used moveable type in the mid-15th century, he triggered a media revolution. The importance of his work cannot be understated: he was voted Time's "Man of the Millennium" in 1998. The Gutenberg museum is a fantastic experience, and you don't have to spend a lot of time there to get a sense of Gutenberg's importance. While you're there, don't miss the opportunity to see two of the original Gutenberg Bibles.
Mainz: Four More Winning Ideas
Downtown Mainz is packed with good stuff to do. Here are four ideas to help make your day trip a great one.
Alstadt walking tour. You can soak in a ton of beauty in less than an hour in old Mainz. Start at the Marktplatz and wind toward the beautiful half-timbered Kirschgarten neighborhood. Then make your way to Schillerplatz. Enjoy everything you see, rain or shine.
See the Cathedral and Chagall's windows. Mainz's Altstadt also contains two phenomenal churches. Even on a continent filled with great churches, these two dazzle. Massive and more than a thousand years old, the Mainz Cathedral is worth a quick, jaw-dropping, visit. And St. Stephen's Church has a series of Chagall-designed stained glass windows. They're beautiful. Check them out if you can.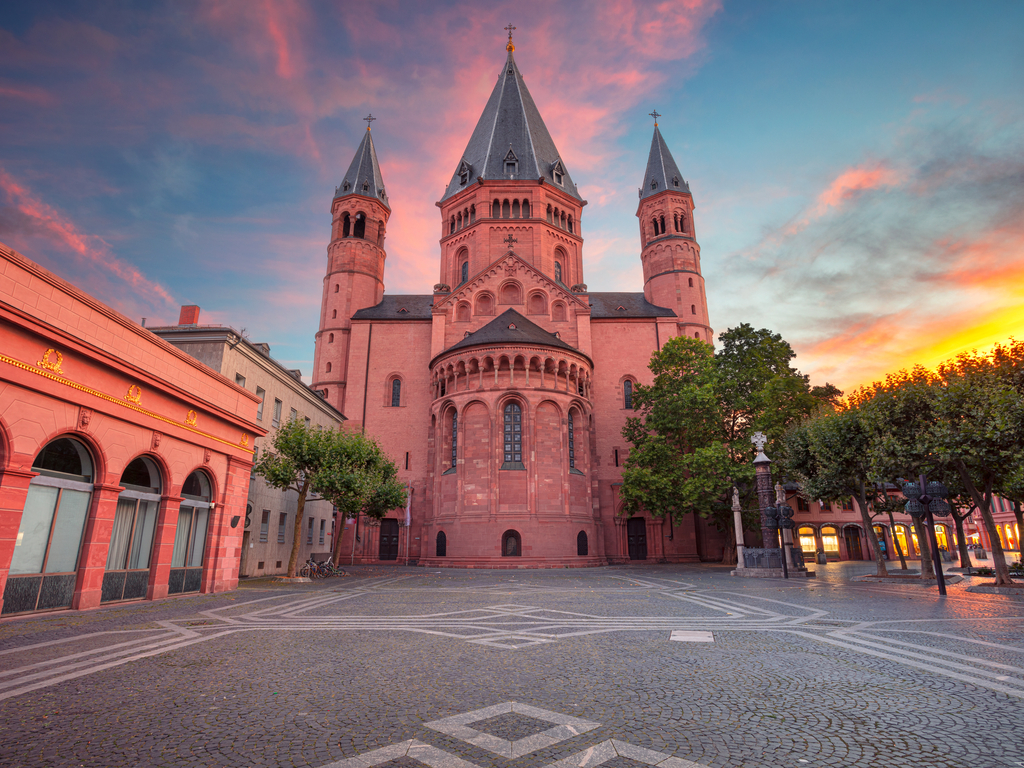 Rudy Balasko/shutterstock
Stay outside. Mainz has two great parks (Stadtpark and Volkspark) near the river and a cool little botanical garden at the university.
See an ancient Roman shrine to an Egyptian god in a German shopping mall. Visit the Isis and Mater Magna sanctuary, a two-millennia-old set of ruins discovered 20 years ago during construction of a shopping mall.
Getting There
By car, Mainz is an hour from Kaiserslautern, a short 20 minutes from Wiesbaden and 2.5 hours north of Stuttgart. Visit the Deutsche Bahn website for train information.
For U.S. government employees, including service members, remember to always follow command regulations, which may be different than host nation policies, when it comes to travel.