Homburg is known for its First Saturday Flea Market. Since I have never been, I decided to join my daughter and combine it recently with the Ceramics Market.
Diversity of Ceramics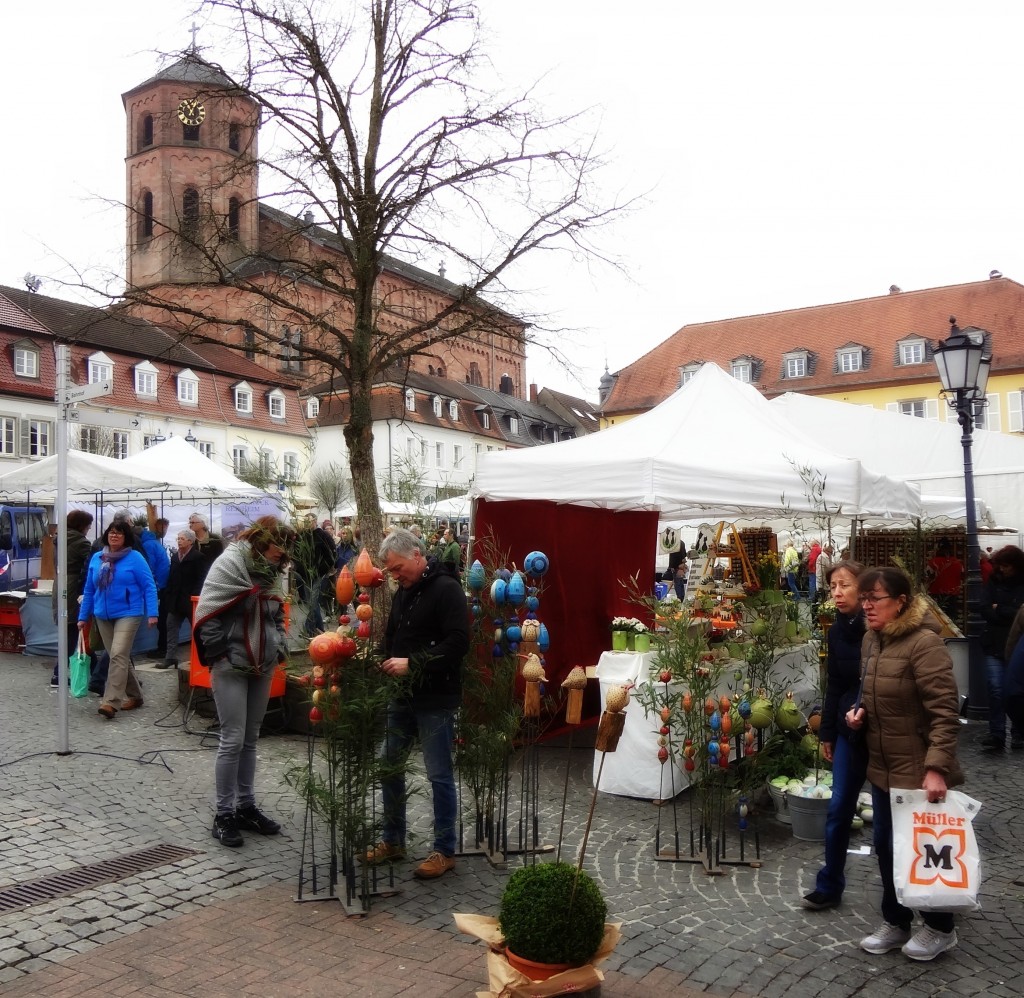 © Cheryl Koller
Usually, just before Easter, more than 100 artisans from all over Germany, France, Belgium, the Netherlands and Luxembourg present a great diversity of their ceramics starting around 10 a.m. and ending at 6 p.m. on Saturday and Sunday. Local stores are also open on Sunday from 1 p.m. to pm.
This year was the 18th annual market held in the center of Homburg and for the first time it was held after Easter. We spent around 2 hours at the flea market and then drove the short distance to the downtown area to find the market. This market features more than 100 vendors and a large variety of ceramics including jewelry, art sculptures, garden art, and various other decorations.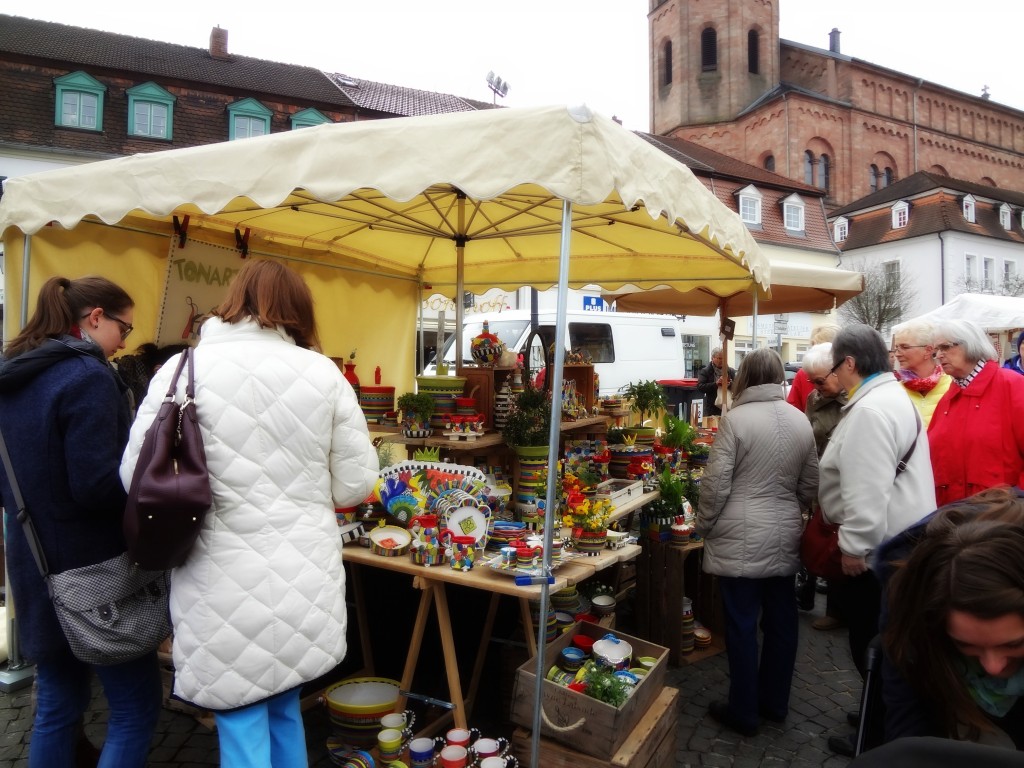 © Cheryl Koller
This market seemed smaller than I would have thought, but perhaps that was because we had just been at the flea market, which is huge! Anyway, we did see some beautiful pottery.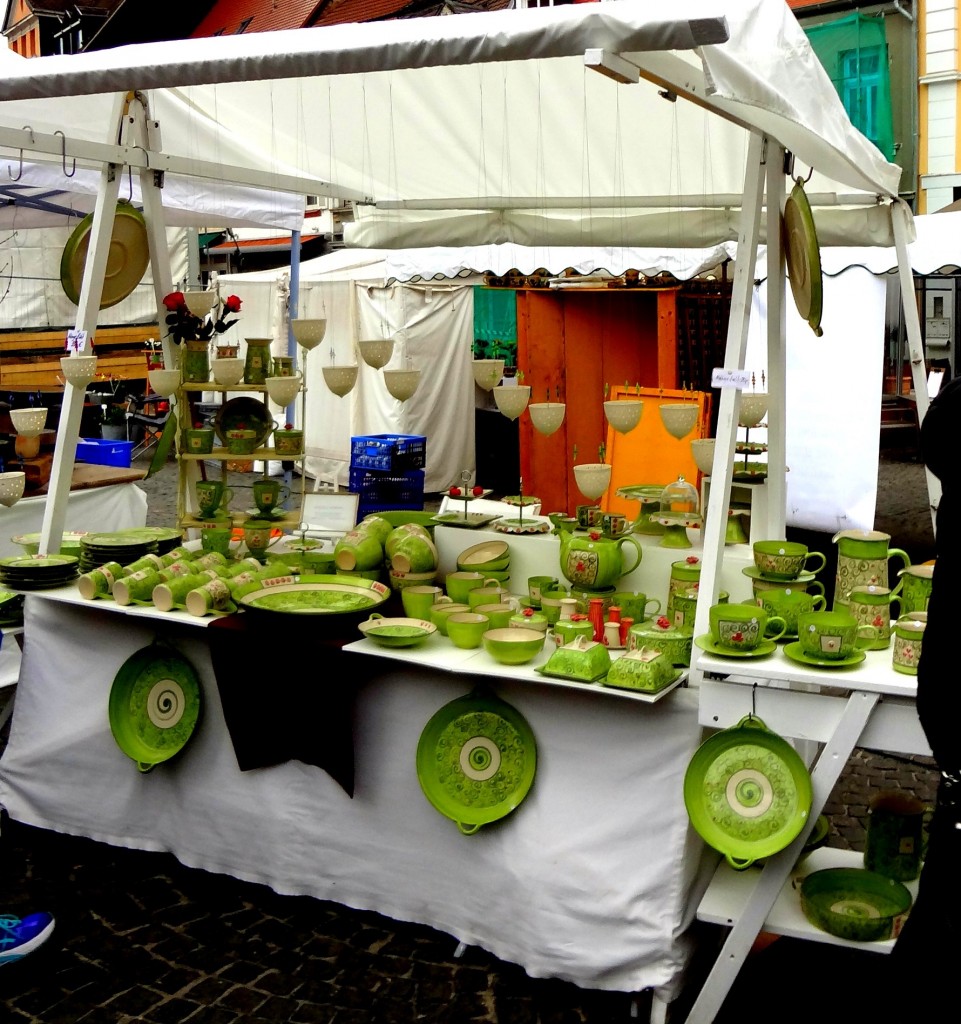 © Cheryl Koller
We also saw some super cute yard art. I think if the day had been warmer, I might have been convinced to buy some of these items.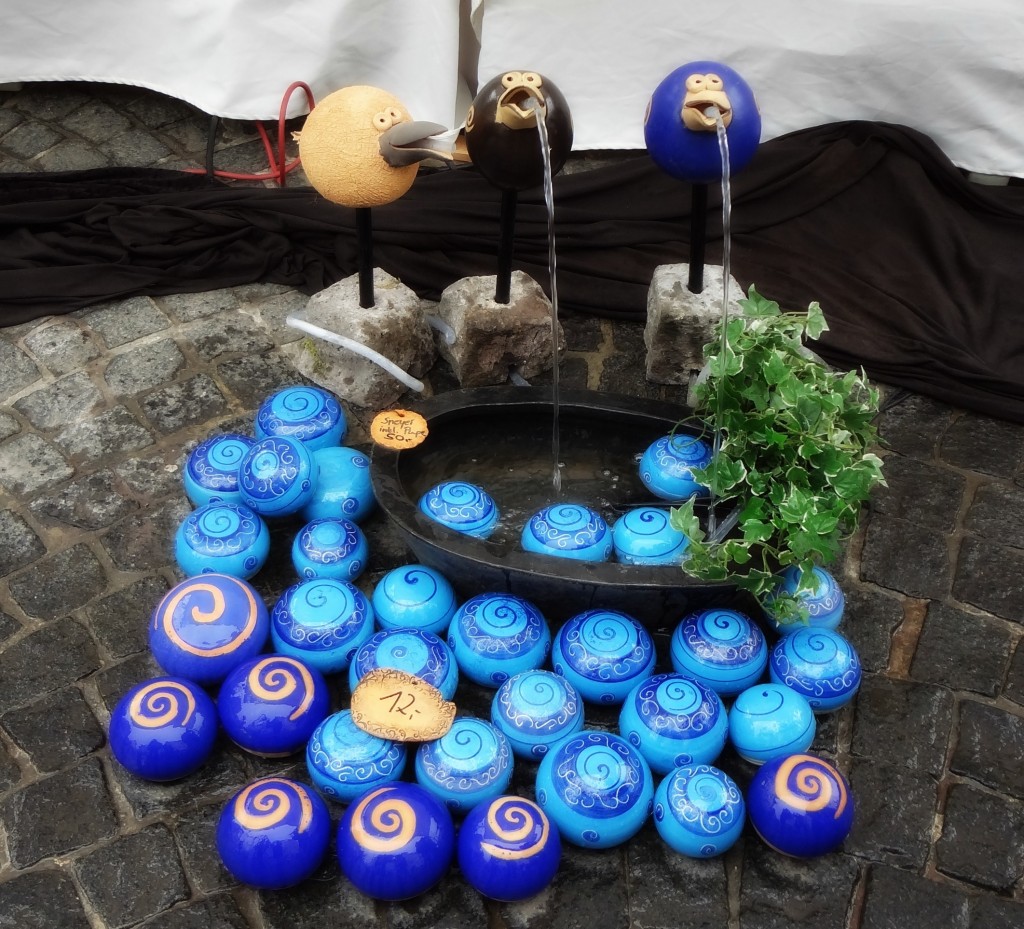 © Cheryl Koller
Food and Drinks
As always, food and drinks were available. They even had an area for the children to paint pottery.
This market was different in that it did not have the items I am accustomed to seeing at markets. It was a nice change to not see the same items repeatedly, especially the typical festival and market items.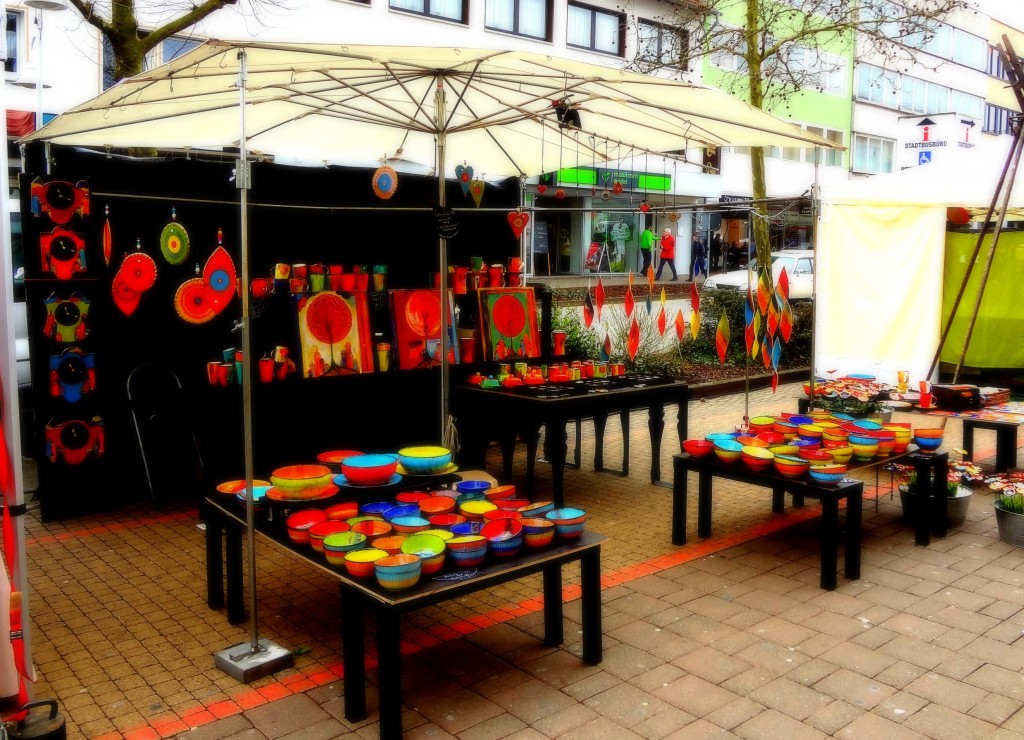 © Cheryl Koller
Some of the stores did extend their merchandise out onto the street in an attempt to lure customers inside.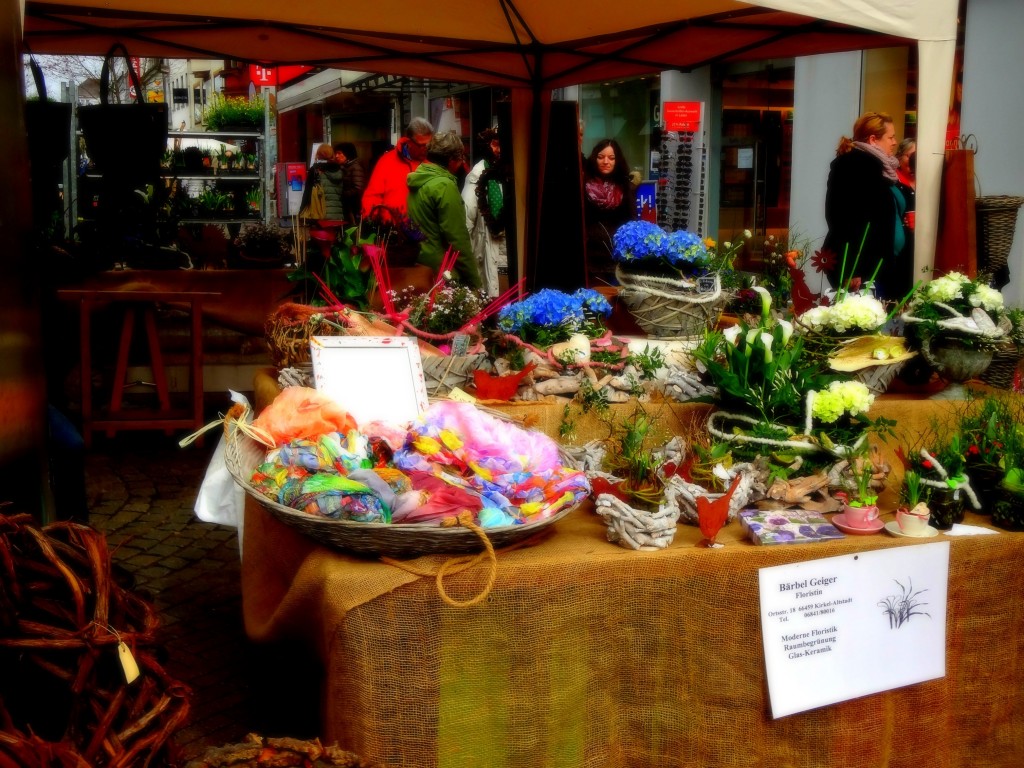 © Cheryl Koller
The only one that was successful with us was a café serving Raspberry Schorle.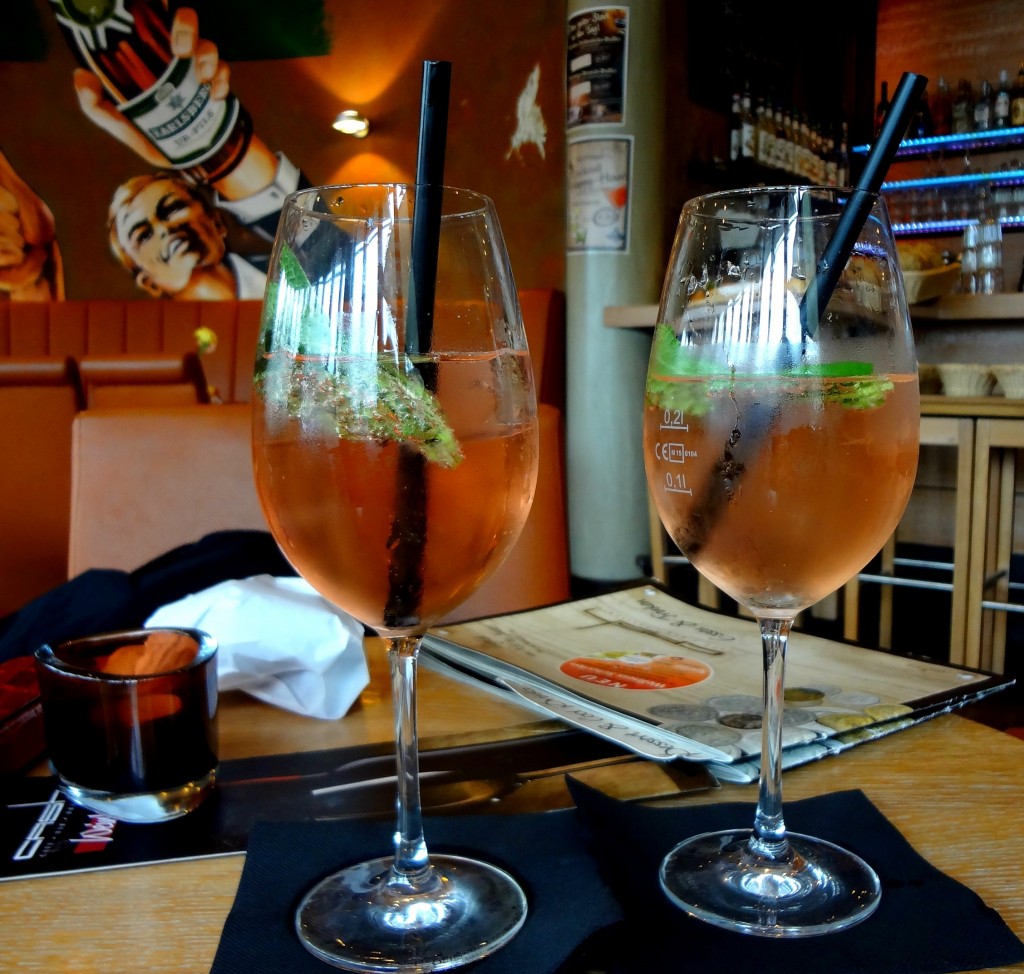 © Cheryl Koller
Homburg is approximately 35 minutes southwest of Kaiserslautern, 1 hour 30 minutes southwest of Wiesbaden and 2 hours and 30 minutes northwest of Stuttgart. Go to DB Bahn for train information.
Author's Profile: Cheryl Koller is a native of Georgia. She is a DOD spouse, mom of 4 daughters (2 adults, 2 teens), thrill-seeker, avid traveler, and lover of food and wine. She is a self-proclaimed Freedom-Preneur and Blogger currently living in Ramstein with her family.
Featured Image Photo Credit: © Cheryl Koller