Head to the much anticipated Homburg Flohmarkt (Flea Market), and you won't be disappointed! Many have raved about this year-round, once a month market that takes place every first Saturday.
Largest Flea Market in Southwest Germany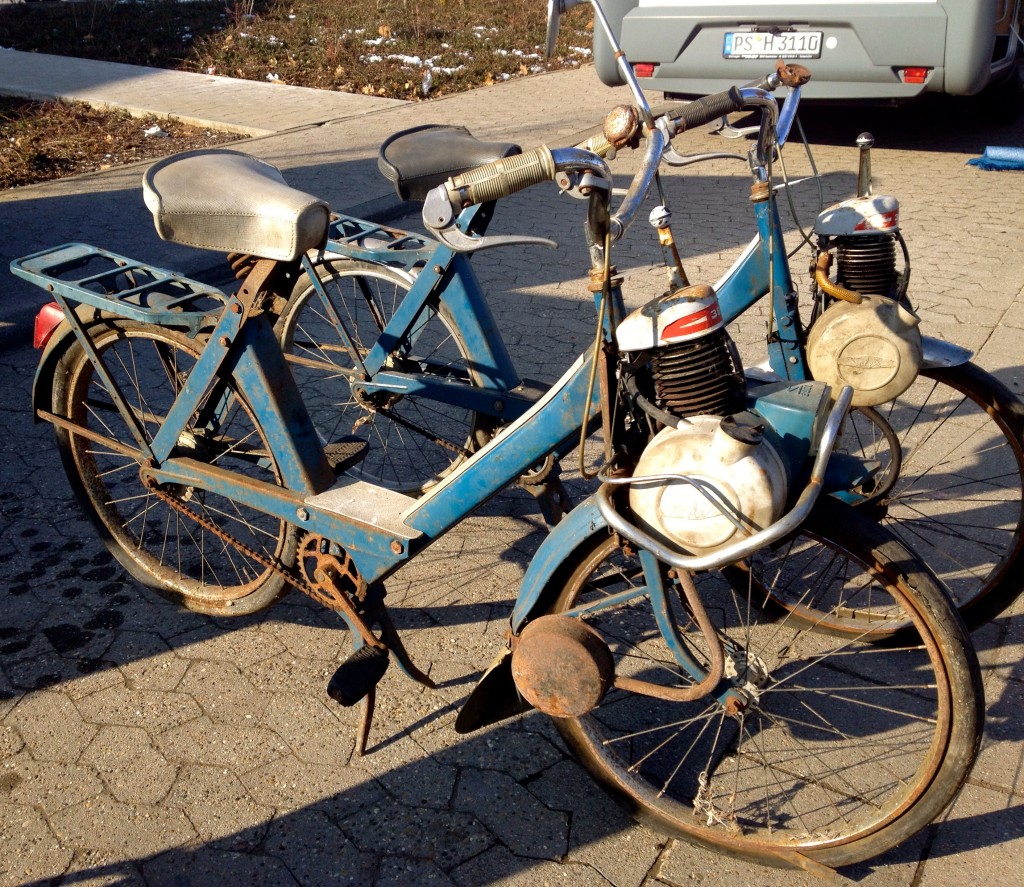 © Janice
The largest flea and antiques market in Southwest Germany is held in a large open area called the Forum, located in front of the Homburg town hall (Rathaus). The market takes place from 8 a.m. to 4 p.m.
Treasures Abound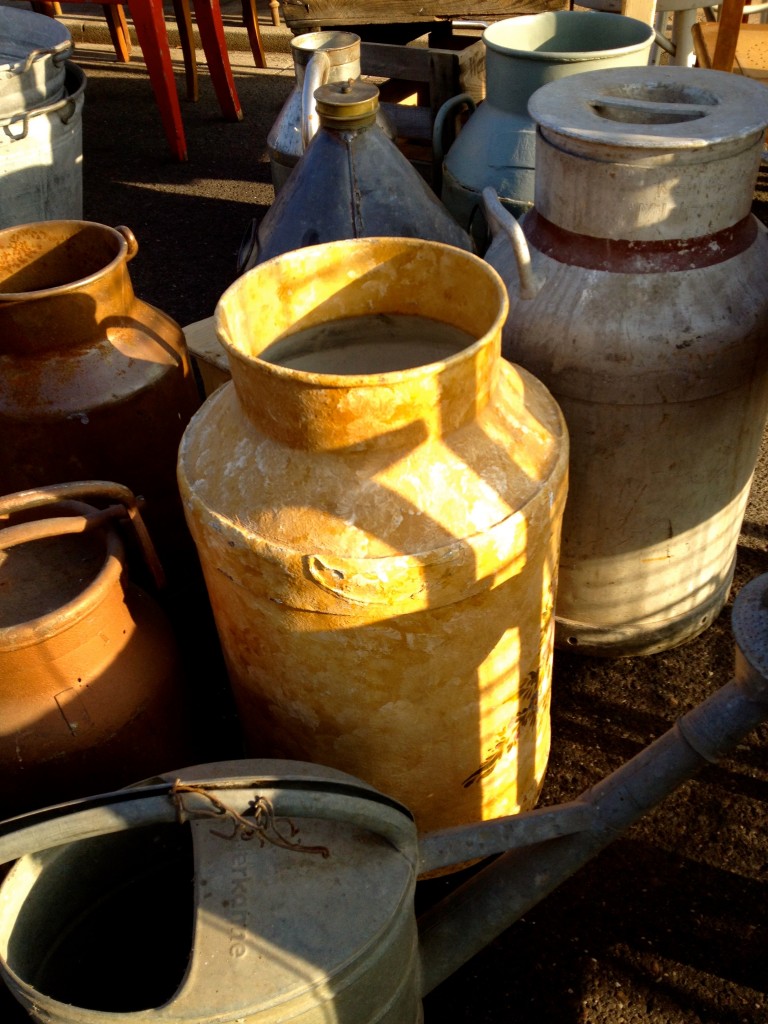 © Janice
Vendors come from Luxembourg, France and Germany. There's a good mix of antique sellers and professional dealers, as well as local folks cleaning out their garages and basements. Items that can be found include hand-embroidered linens, WWI and WWII memorabilia, Villeroy and Boch dishes (the company's main plant is nearby), German and French fine bone china and pottery, vintage postcards and stamps, brewery items, wine crates, beautiful antiques and more.
Good Suggestions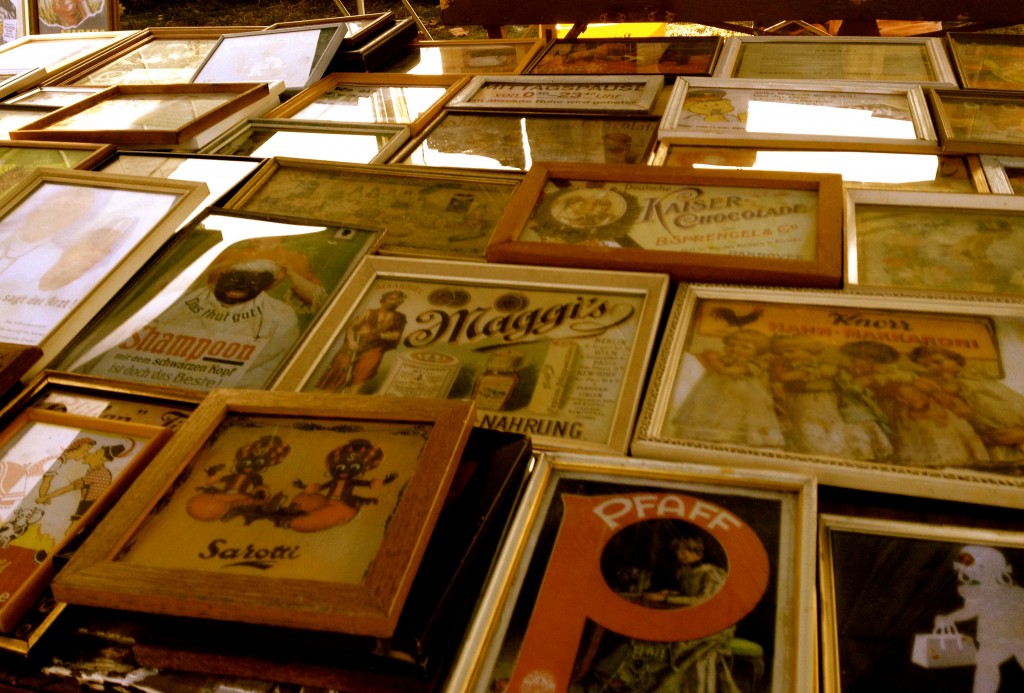 © Janice
Come early to get a good parking spot and to get the first pick on items you seek. Although the market is to run until late afternoon, some vendors pack up as early as 1 p.m. Though you can bring your own snack and drinks, there are a couple of stalls with hot food and drinks.
Other things to bring include your market cart, bags as well as Euro coins and small bills. Sellers will frown if you try to pay with a 50 Euro bill for a 5 Euro item.
Vendors are willing to negotiate, so don't be afraid to haggle! A small notepad is handy when discussing prices with non-English speaking sellers, and for writing down your address if needing to have a large piece of furniture delivered to your home. Yes, delivery and/or holding furniture can often be arranged!
Good Info to Know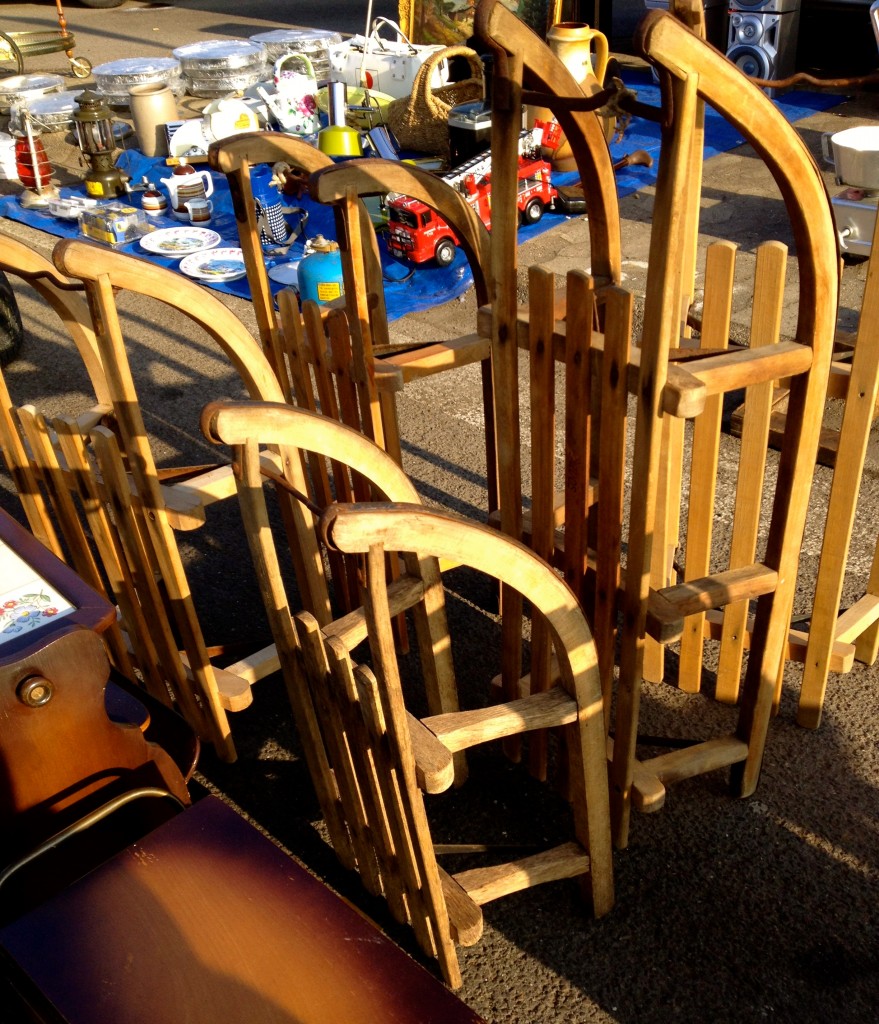 © Janice
Here are the rest of the 2016 Flohmarkt dates for Homburg: May 7, June 4, July 2 August 6, September 3, October 8, and November 5. Click here for the official website.
How to Get There
Plug in your Navi this address: Am Forum 6, 66424 Homburg. Street parking is available all around the forum and town hall, as well as designated parking lots nearby.
Homburg is approximately 35 minutes southwest of Kaiserslautern, 1 hour 30 minutes southwest of Wiesbaden and 2 hours and 30 minutes northwest of Stuttgart. Go to DB Bahn for train information.
Author's Profile: Janice is a military spouse who lives in Stuttgart. She enjoys getting off post and exploring Germany with her family as well as blogging.
Featured Image Photo Credit: © Shutterstock- Jeanette Dietl