Story by Kelly Lauer
Spring is coming, or so I'm told. We're being teased with spots of sunshine that give the impression of spring being around the corner, even though the temperature does not seem to have caught up yet. However, the world is spinning and seasons change, so eventually winter will come to an end. Right? Right?
Great Place for Families
When those spring temperatures finally do catch up with your spring spirit, the botanical garden (Palmengarten) in Frankfurt is a fantastic place to visit. Honestly, even before the weather turns nice, a trip to the indoor exhibits will warm you right up (literally because those plants are not here for European weather) and have you daydreaming of Piña Coladas at the poolside.
Sprawling Landscapes
It's no surprise that the Palmengarten hosts beautiful landscapes. If you visit in the spring and summer, you'll want to remember bringing your camera. The meticulously manicured rose garden is a must-see for any green-thumbed fairies among you looking for inspiration or a sight to forget all your daily troubles over. There are, of course, many other varieties of gardens, including a succulent, perennial, bamboo, and heather garden. In spring, the bulbs bloom in droves around the ponds and pathways. The daffodils and crocuses are already up (they didn't get the memo on spring's delay, either, we're guessing).
Several water features scattered throughout the park add to a beautiful landscape to discover and dream in. The largest is a shallow lake which has rowboats for rent (during summer) so you can get a closer look at the fish and waterfowl or reenact The Notebook (no shame, we've all done it). Either way, you will train your upper arms and see the garden from a new perspective. It's a win-win-situation, if you ask me. Prices and information on boat rental can be found here.
Indoor Attractions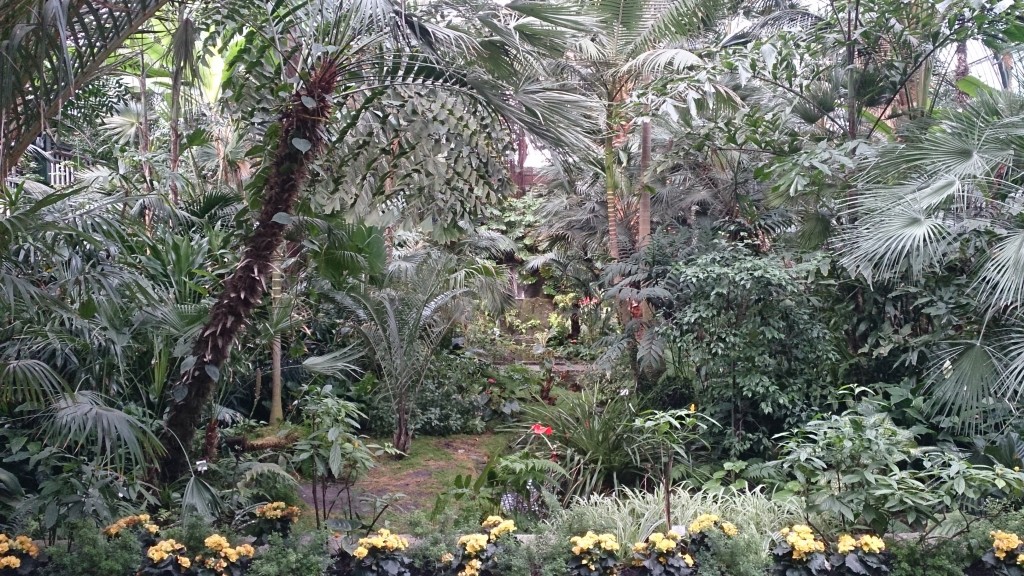 © Kelly Lauer
Bookmark This Page Today for Exclusive Deals
If you're looking to escape the chilly air or happen to have caught a drizzly day, Palmengarten mercifully has several indoor houses, which host impressive displays of exotic and tropical plants. We enjoyed our retreat in the Tropics house as we walked from one humid room to the next and admiring the foliage.
Do not miss the nearby Palm House features rotating exhibits throughout the year. On our visit, the exhibit was Orchids and we were blown away by the varieties on display (and for purchase!).
For Kids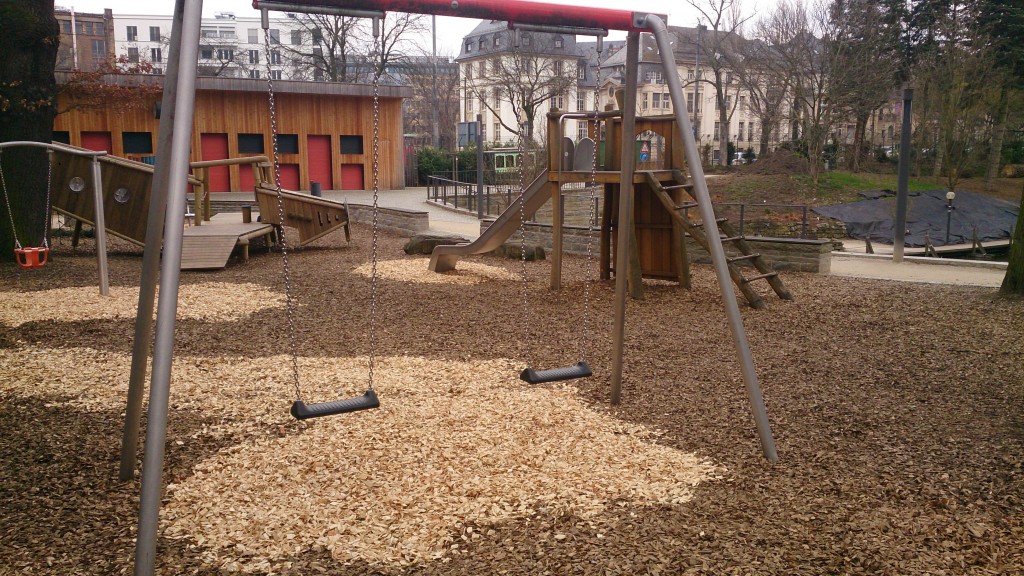 © Kelly Lauer
Kids will have a great time exploring this botanical wonderland. In addition to the two playground areas with slides, swings and climbing things, there is minigolf and a mini train.
The 18-hole mini golf course is open daily May-September from 10 a.m.-6 p.m and on weekends or holidays in April and October. Clubs and balls are available for a €10 deposit from the nearby Children's Kiosk. A game will cost €2,50 for adults and €1,50 for children 14 and under. The Children's Kiosk also sells snacks and drinks to replenish your energy after a lively game!
For those looking for a more leisurely visit, the Palmen Express electric train will take families around the Palmengarten daily from April to October. Tickets are €1 for children 2-16 and €1,50 for adults.
Where to Eat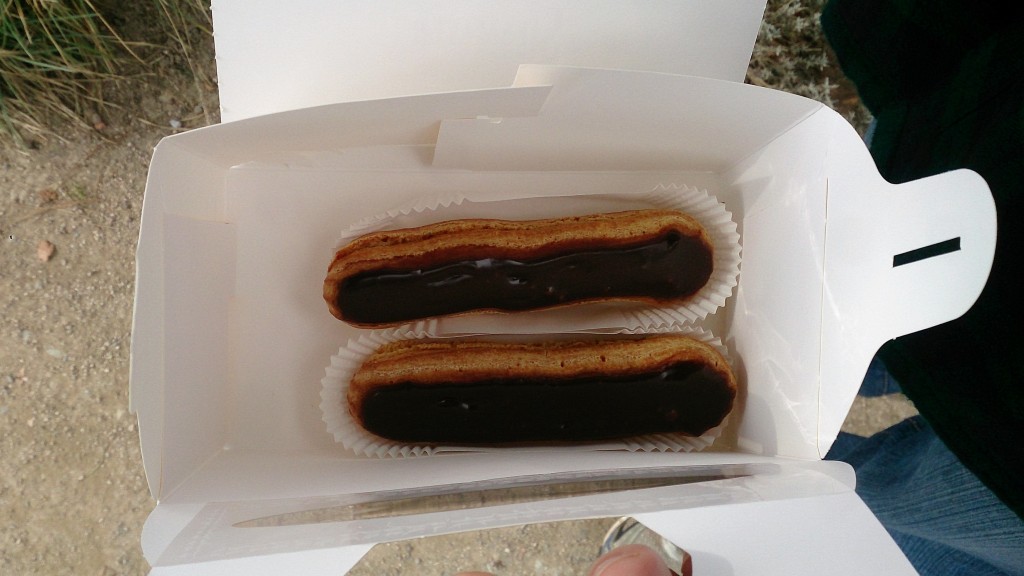 © Kelly Lauer
Café Siesmayer located inside the park is a Vienna style coffee house with traditional German cakes and French pastries as well as lunch sandwiches, soups, salads and a small menu of hearty German delicacies. Stop to enjoy a treat or do what we did and take your chocolate éclairs to go! They were even more enjoyable sitting inside the Tropic House, watching turtles bathe in a waterfall. As you do.
Admission
The Palmengarten is open February-October from 9 a.m.-6 p.m. and November-January from 9 a.m.-4 p.m. Tickets are €7 for adults and €2 for kids 13 and under.
How to Get There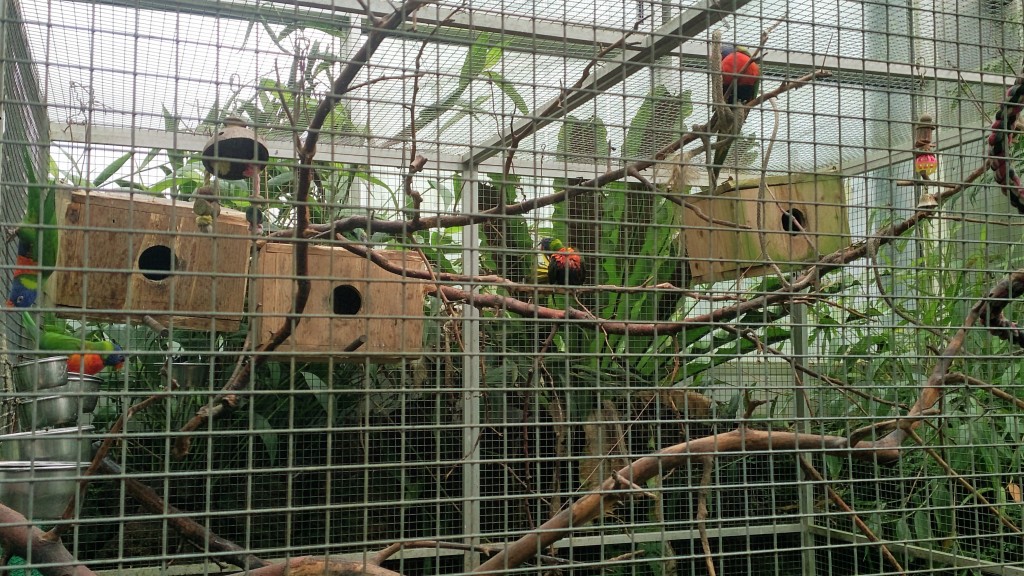 © Kelly Lauer

Address: Palmengarten, Siesmayerstraße, Frankfurt

The Palmengarten is located in downtown Frankfurt, a 20 minute walk from Frankfurt Hauptbahnhof. It is a circa 5 minute walk from the nearby Bockenheimer Warte U-bahn station. For train times and information visit DB Bahn or www.rmv.de

If you choose to drive, there is an inexpensive parking garage (Parkhaus) on site (address: Siesmayerstraße 61 60323 Frankfurt am Main), as well as several other garages in the nearby area. The botanical garden is located about 30 minutes from Wiesbaden, 1.5 hours from Kaiserslautern and 2 hours from Stuttgart.

Author Profile: Kelly is a DOD wife, devoted dog-mom, mediocre cook, whiskey aficionado and an avid traveler, who's exploring the Kaiserslautern area with dog and husband in tow.

Featured Image Photo Credit: © Kelly Lauer

(Visited 829 times, 1 visits today)

Tags: