Most of us who live in the Stuttgart military community have heard of the town of Tübingen and have probably visited once or twice since arriving OCONUS. For those newbies, I'd like to share how special this old city (Altstadt) is and how it has been charming visitors for centuries.
Peruse the Streets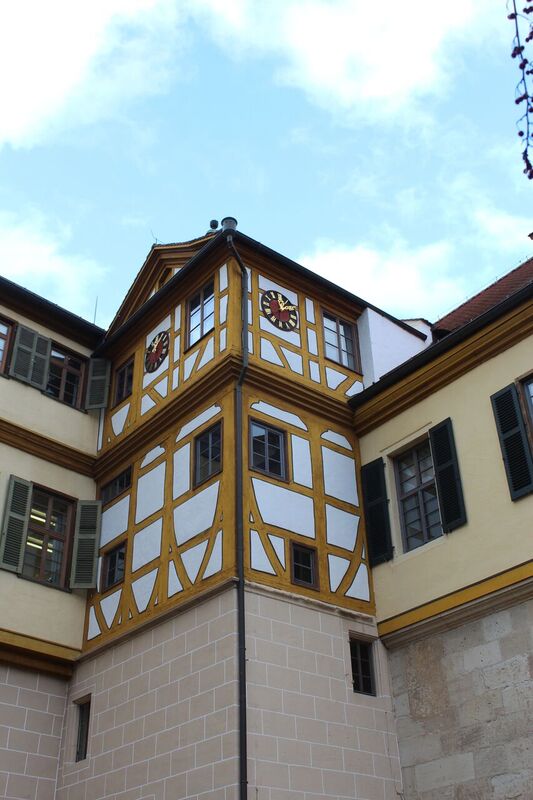 © Wendy Payne
This medieval city along the Neckar River was established around 1100. You can peruse the streets along the canal or walk through the city park and see why these early settlers might have chosen this particular town to call home.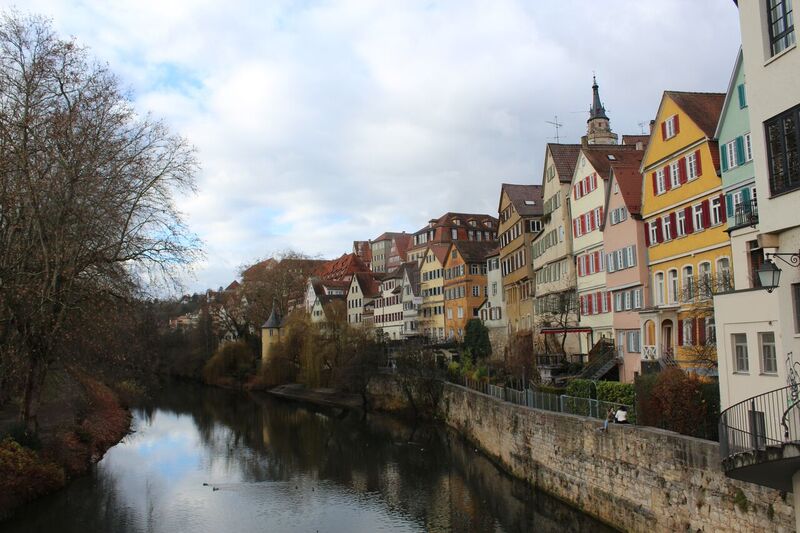 © Wendy Payne
Those of us fortunate to be living close by visit often as this favored university city has many exciting and eclectic happenings throughout the year. Tübingen is an area we take our out-of-town visitors who might be here for a short time. This renovated and renewed city is lined with quaint shops, wonderful eateries and a gorgeous river.
On our way to Tübingen we drove passed the little monastery town of Bebenhausen and we saw hiking and biking trails throughout the countryside.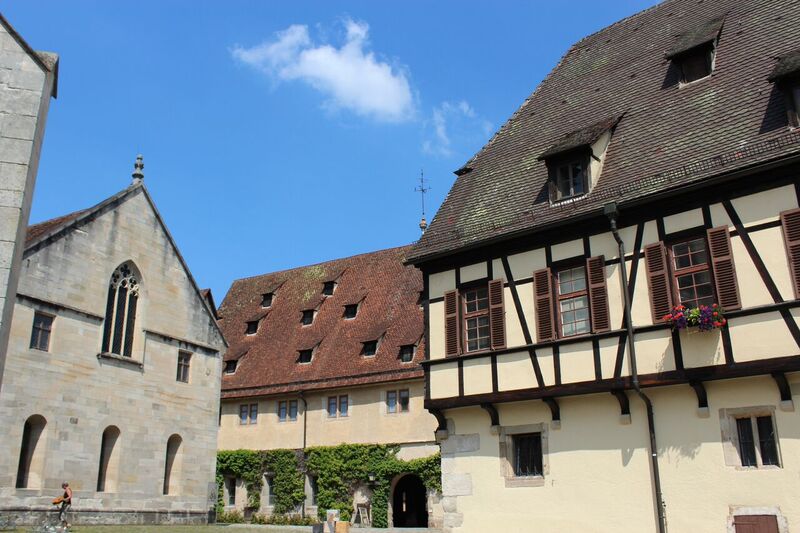 © Wendy Payne
Sites to See
When I am in Tubingen, I usually find myself walking through the narrow streets leading through the Old Town which eventually leads to the castle. Hohentübingen Castle or Schloss Tübingen was home to the Counts of Palantine before changing hands to the Dukes of Württemberg before being donated to the university.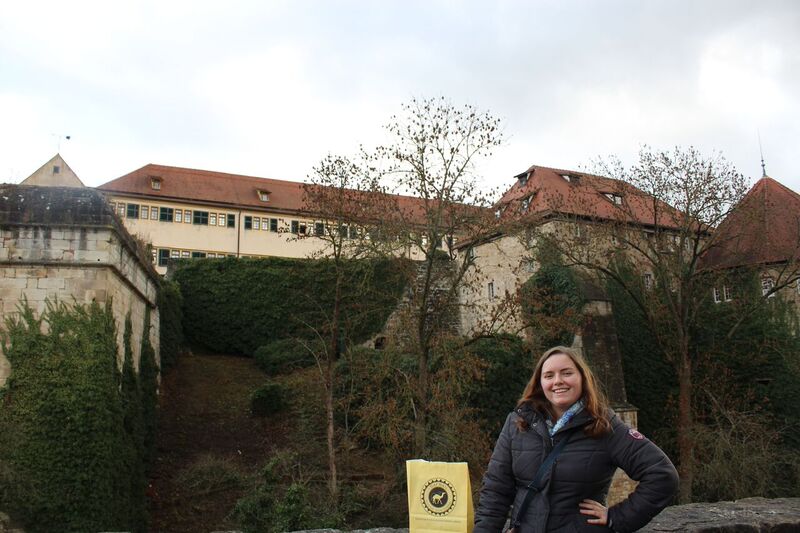 © Wendy Payne
With almost a dozen unique museums ranging from a hammer grinding museum to a zoological exhibition, everyone is sure to find something of interest to see in this town. My daughter, who is a college art student, loved seeing all the art galleries and art stores. She also enjoyed finding out more about famous German authors Erich Fromm and Goethe.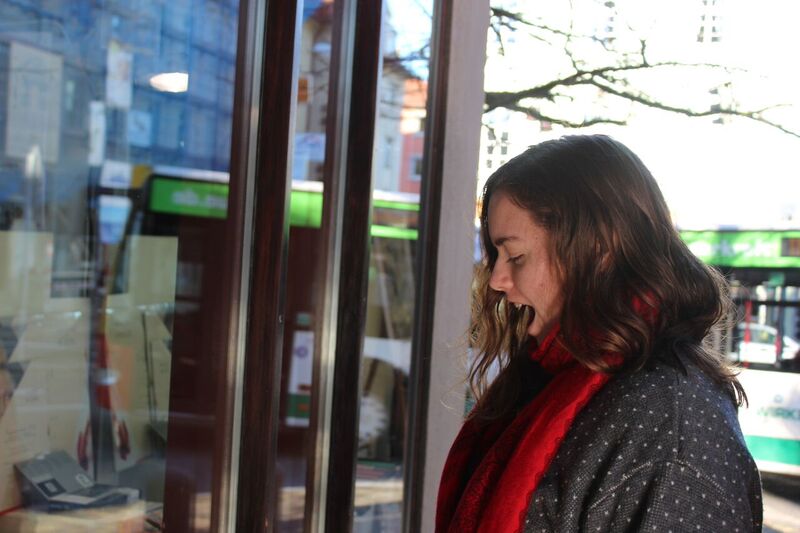 © Wendy Payne
For those who enjoy the spring and flowers blooming, there is the university's botanical gardens. The presence and importance of education, learning and youth can be felt and seen throughout the city.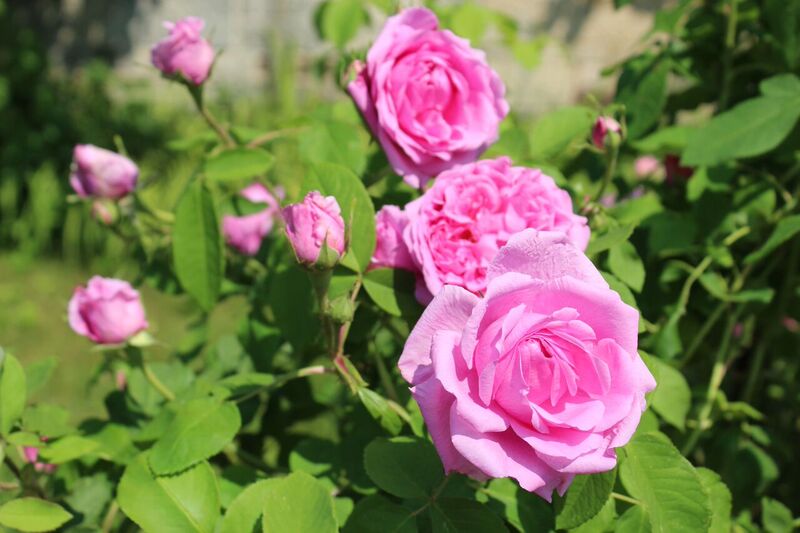 © Wendy Payne
Whether you are walking through these working gardens or learning about the ecological sustenance of the Swabian landscape, you will leave knowing a lot more.
Annual Fests and Special Events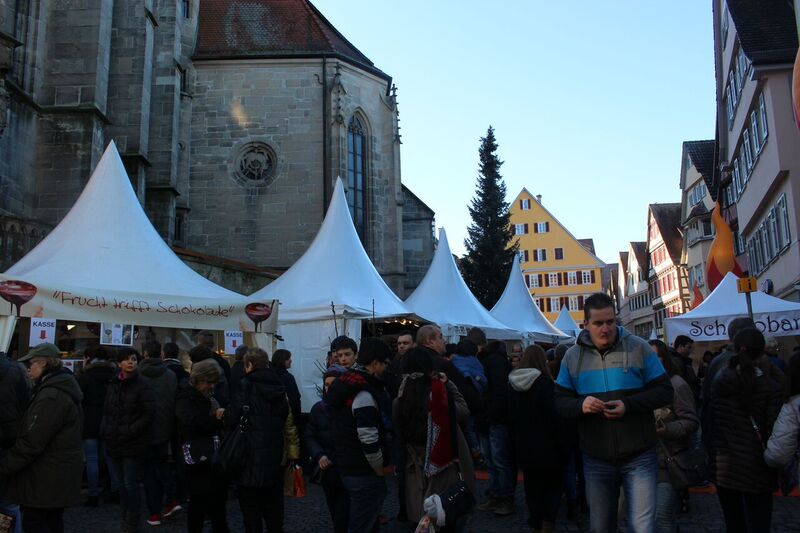 © Wendy Payne
One of the most famous events is the ChocoArt Festival. Held the first week of December, this packed event celebrated its tenth year! We had a great time; however, I would recommend trying to go on a weekday rather than a weekend. Arriving right at opening (11 a.m.) on most days is also beneficial. Parking at the Altstadt (Old Town) parking garage is very convenient but not suitable for larger cars.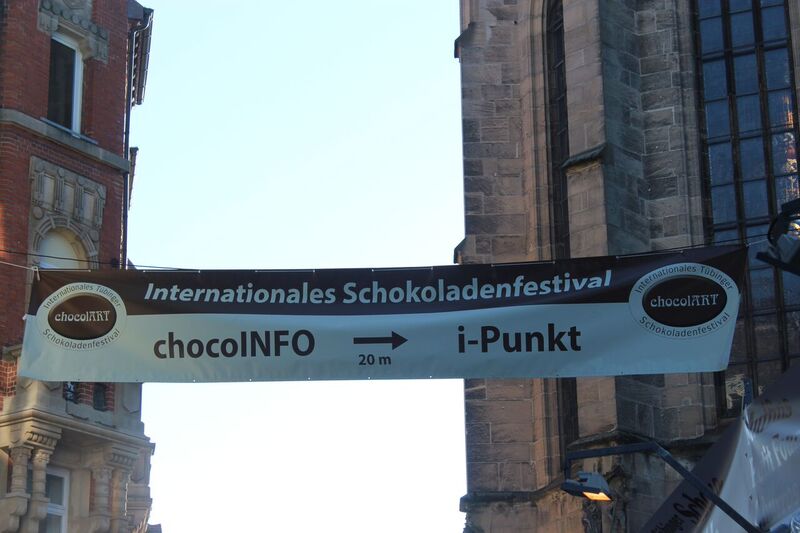 © Wendy Payne
Here are a couple other tips about this fest. Strollers are tricky because of the cobblestone. We saw several young families with backpacks and little ones. Also there really weren't many places to have a seat either, so be prepared to keep moving.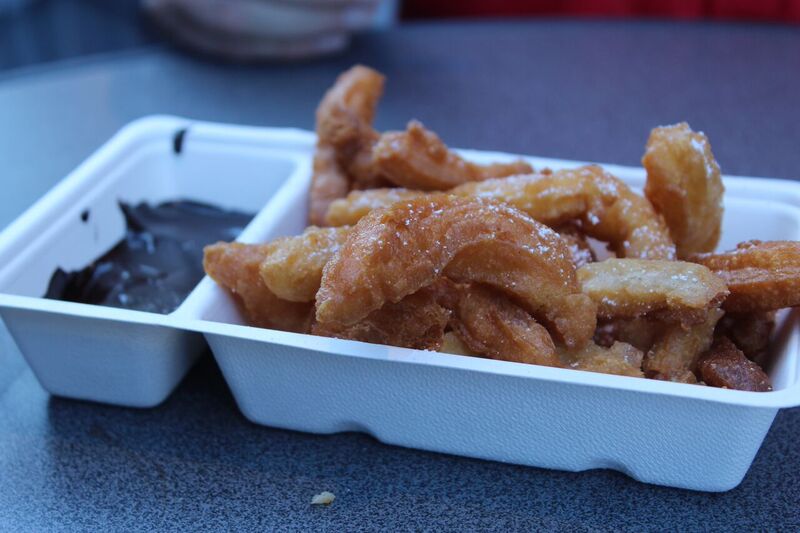 © Wendy Payne
The chocolate art was amazing and very tasty. The cup of chocolate seemed to be a favorite! We ordered Marzipan Petit Fors, which was my son's favorite.
Another fun annual event is the SommerNachtsKino (or Summer Night Movies.) Held in the downtown area of Tübingen, be on the lookout for next year's location as it is moving. This really cool summer movie series hosts several independent films sometimes in English and dubbed in German.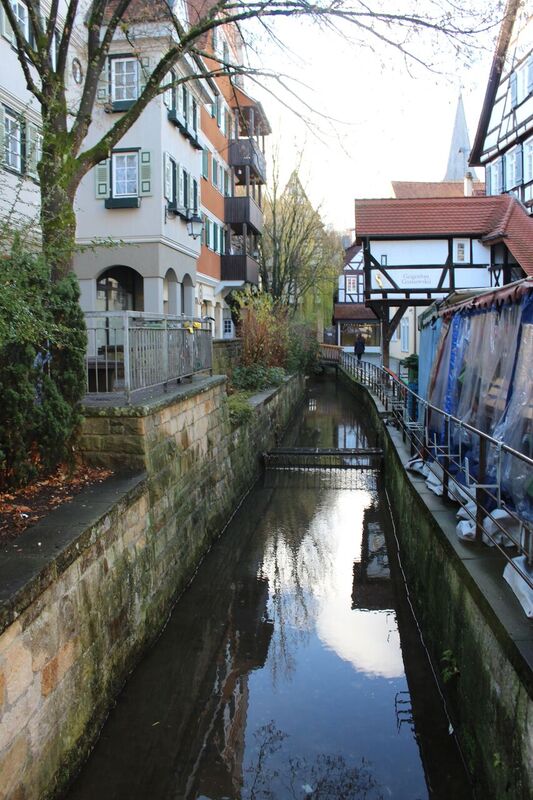 © Wendy Payne
A couple of my favorite fests are the Arts and Crafts festivals. One is held in June and then an Art Market in July with local and regional artists displaying their skill.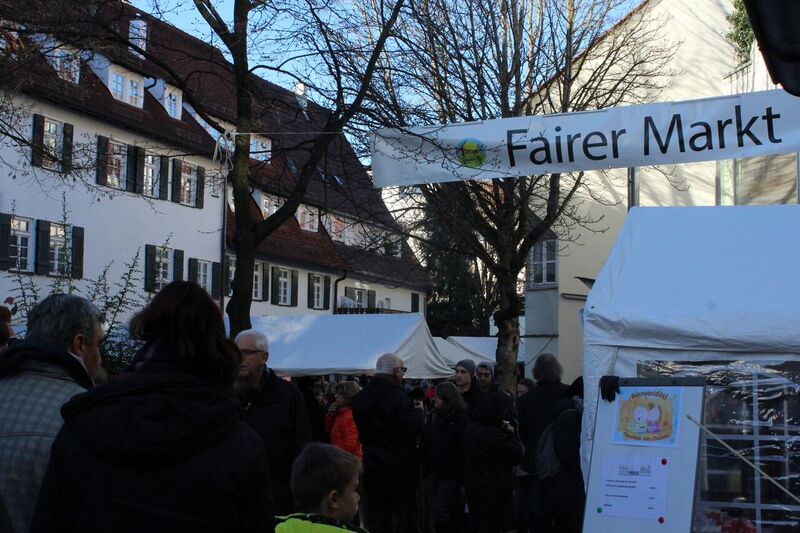 © Wendy Payne
Two other large events include the annual Fastnet/Fasching Carnival (held in early February) and December's Christmas Market (Weihnachtsmarkt). Click on the city's website for more events and additional information.
Bookmark This Page Today for Exclusive Deals
Punting Along the Canal
Unique to Tübingen, punting boats are a favorite ride and you can take one for yourself during the summer months. Always a huge favorite, we saw several college students and tourists enjoying these unusually shaped boats riding up and down the Neckar.
We had fun just using a good old fashion paddle boat. We really enjoyed meeting our new friends (the ducks and swans) as we floated along the canal lined with half-timbered houses, ancient rock walls and a nice park.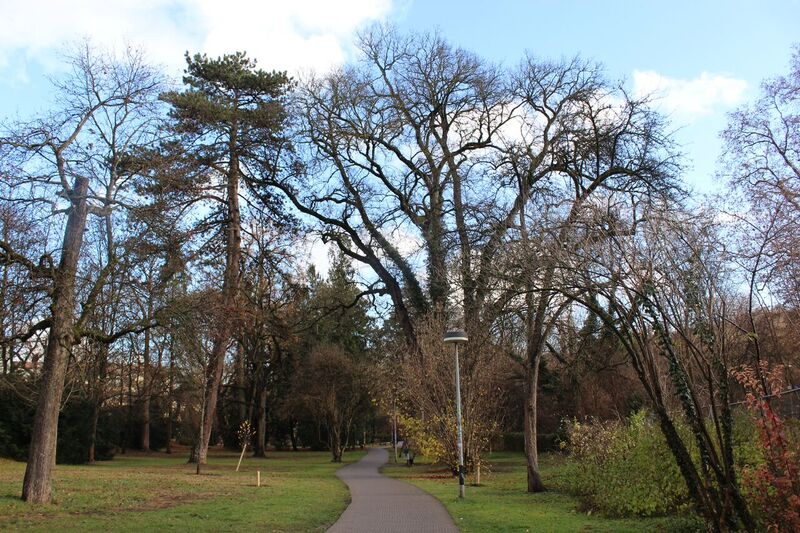 © Wendy Payne
Early in June, there are punting boat races in Tübingen. Although I missed it last year, I'm told they are quite the event to attend.
Tübingen is a town of all seasons delighting the masses of visitors, students and residents throughout the year. I hope you discover more while you are here and at least enjoy the ChocoArt fest or a ride on a punting boat down the Neckar.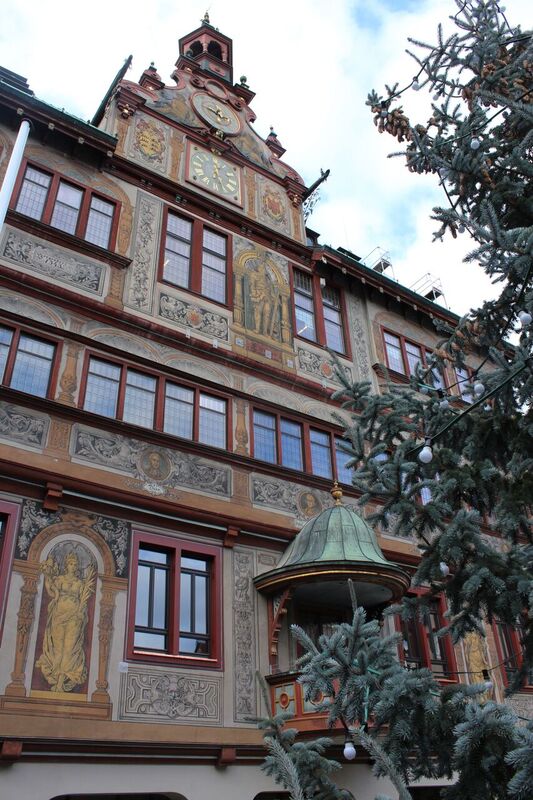 © Wendy Payne
How to Get There
A drive to Tübingen is 35 minutes south of Stuttgart, 2 hours and 20 minutes southeast of Kaiserslautern and 2 hours and 30 minutes south of Wiesbaden. There is plenty of parking near all the attractions. And click on DB Bahn for train information.
Author's Profile: Wendy Payne is a military spouse and lives with her family in Stuttgart, Germany. She is a freelance writer, blogger and photographer. She also enjoys gardening, hiking, yoga and sharing Europe with people.
Featured Image Photo Credit:  © Wendy Payne