Near Kaiserslautern lies the medieval village of Frankenstein, Rhineland-Palatinate. While not exactly ripped from the pages of Mary Shelley, the town and castle are certainly worth a visit. We stopped on a whim one afternoon and were pleasantly surprised by the landscape.
Castle and Attractions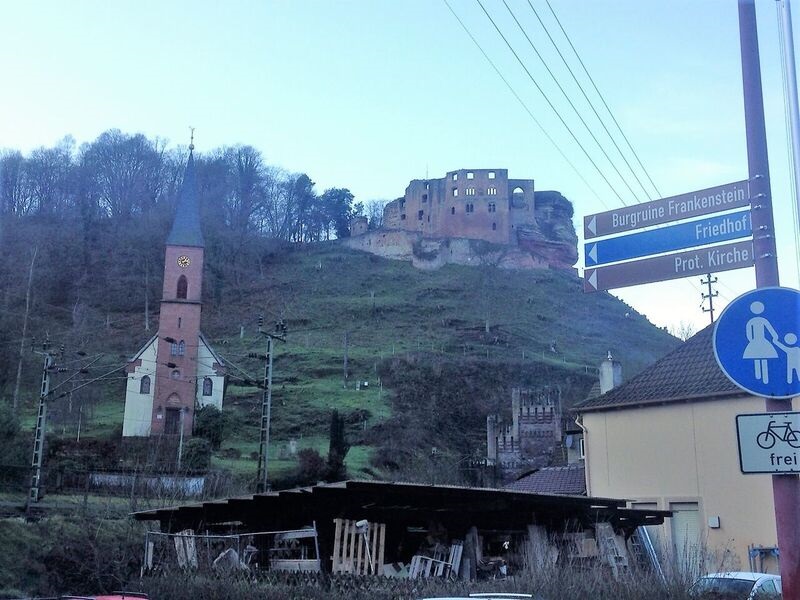 © Kelly Lauer
The red limestone castle ruins are the must visit attraction in the village. Admission is free. The castle dates back to 1100 and offers a view of the valley below. The road below once ran through a tunnel under the ruins and has since been converted into a railroad track.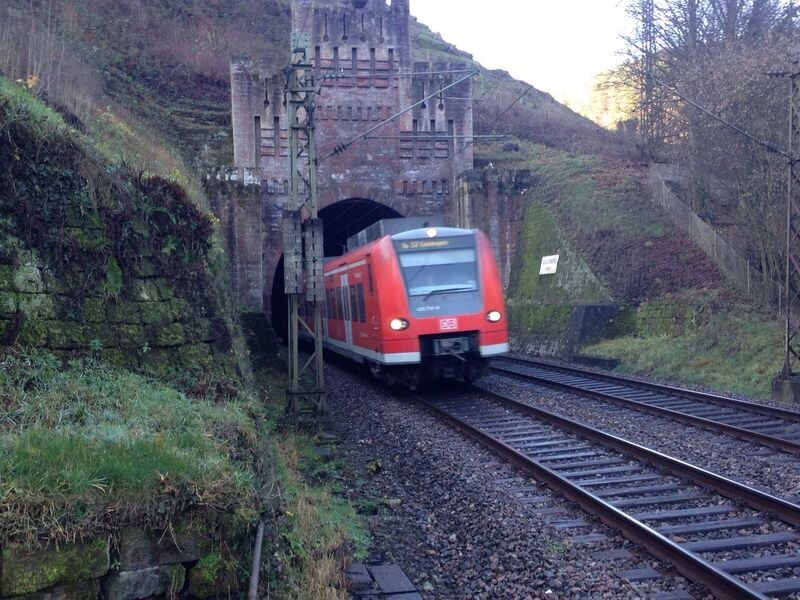 © Kelly Lauer
Walking through the ruins gives you a glimpse at its history as it changed hands through time.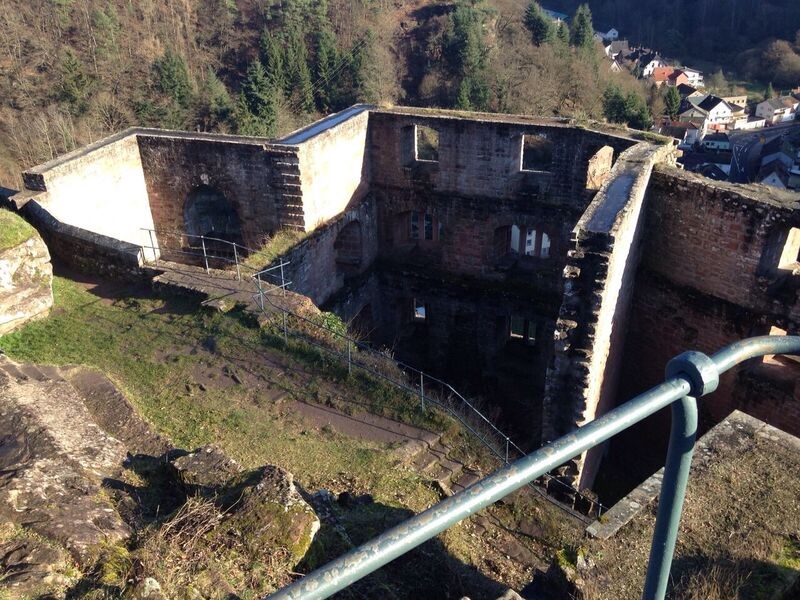 © Kelly Lauer
Bookmark This Page Today for Exclusive Deals
The defensive tower of Frankenstein was expanded to a castle by counts charged with protecting the road to Speyer, Dürkheim and Worms in 1205. The castle was damaged in the second half of the 15th century when it was taken by Ludwig I then again in 1512 when it was conquered by the Count of Nassau. Later, in 1560 the castle was destroyed in the German Peasants' War and became uninhabitable.
The steep climb to the castle begins at the chapel and runs behind the village cemetery.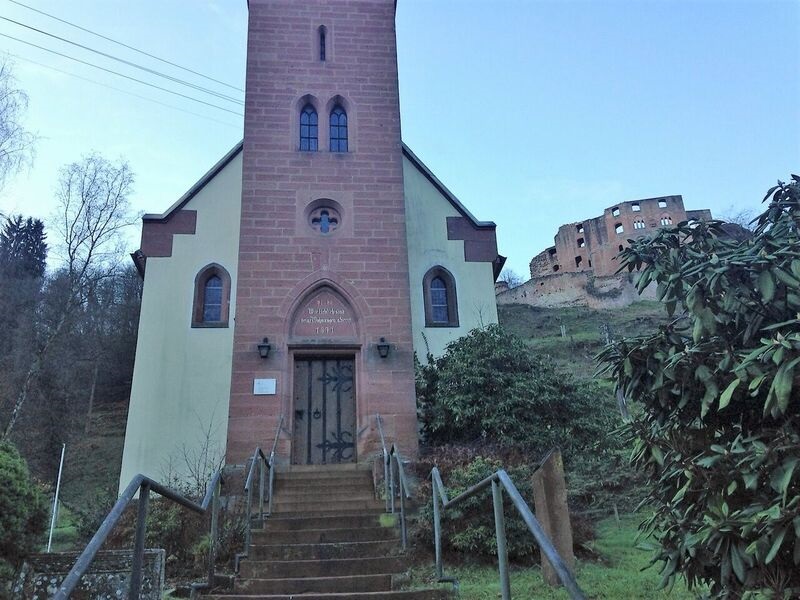 © Kelly Lauer
Along the way, be sure to take in the beautiful view of the church and cemetery.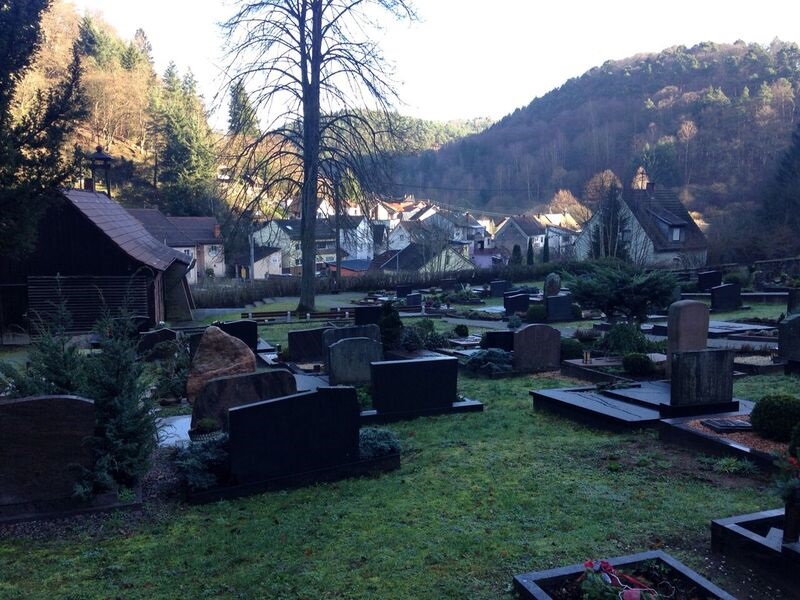 © Kelly Lauer
Beyond the cemetery is a nature area with a hiking trail that leads to a neighboring village.
Where to Eat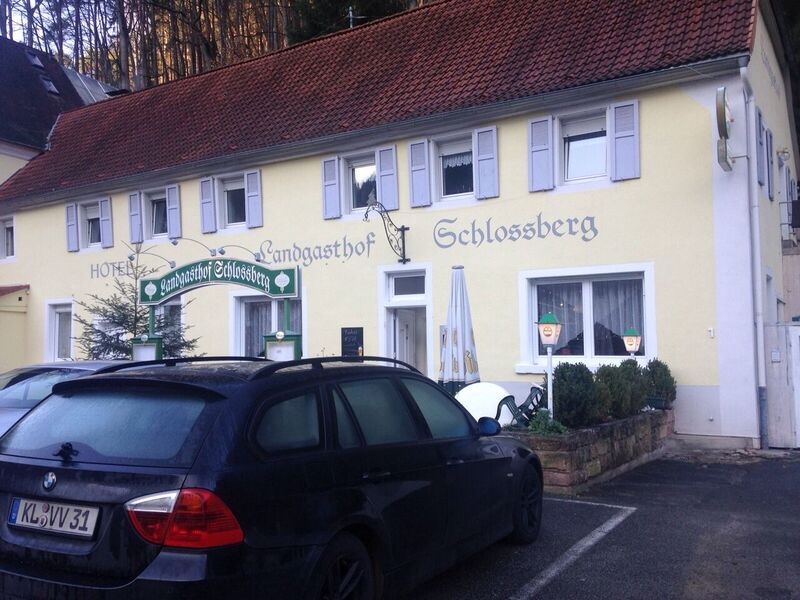 © Kelly Lauer
After walking around for an afternoon, we stopped at Ladgasthof Schlossberg in town for a bite. The restaurant is extremely affordable and casual. The menu is traditional German cuisine and after a cold day of hiking, we were ready to warm up with hot goulash soup and a crisp beer.
How to Get There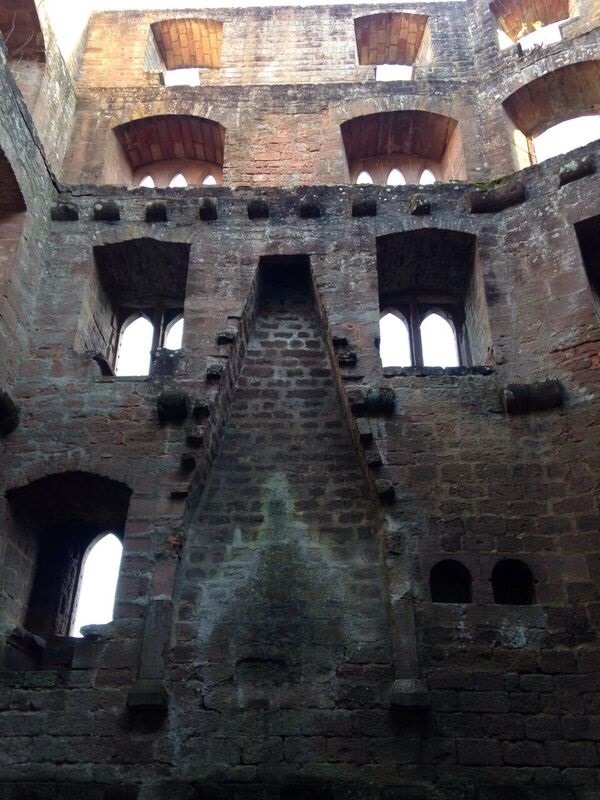 © Kelly Lauer
Frankenstein is easily accessible by train. Visit DB Bahn for ticket information. The village is a 25 minute drive from Kaiserslautern, 1 hour from Wiesbaden and 2 hours from Stuttgart.
Author's Profile: Kelly is a DOD wife, devoted dog-mom, a mediocre cook, a whiskey aficionado and an avid traveler who's exploring the Kaiserslautern area with dog and husband in tow.
Featured Image Photo Credit: © Kelly Lauer