The GREATest BRITAIN Road Trip, my favorite destinations in England, Wales and Scotland: read part 1 about Bruges, Dover, Stonehenge here, part 2 about the Roman City Bath here and Part 3 about Wales here.
As we slowly make our way north, we arrive back in England. In Lake District, to be exact. Otherwise known as Lakelands or just The Lakes and located in the county of Cumbria in the north-west of England, it's less than a 3-hour drive from Llandudno in Wales. With a population density of only 18 people per square kilometre and 900 square miles of nature, it's yet another perfect destination to relax and unplug. Trust the 19 million tourists that travel to the park ever year as well as the countless poets and writers that visited the area for inspiration and plan a trip there during your stay in Europe.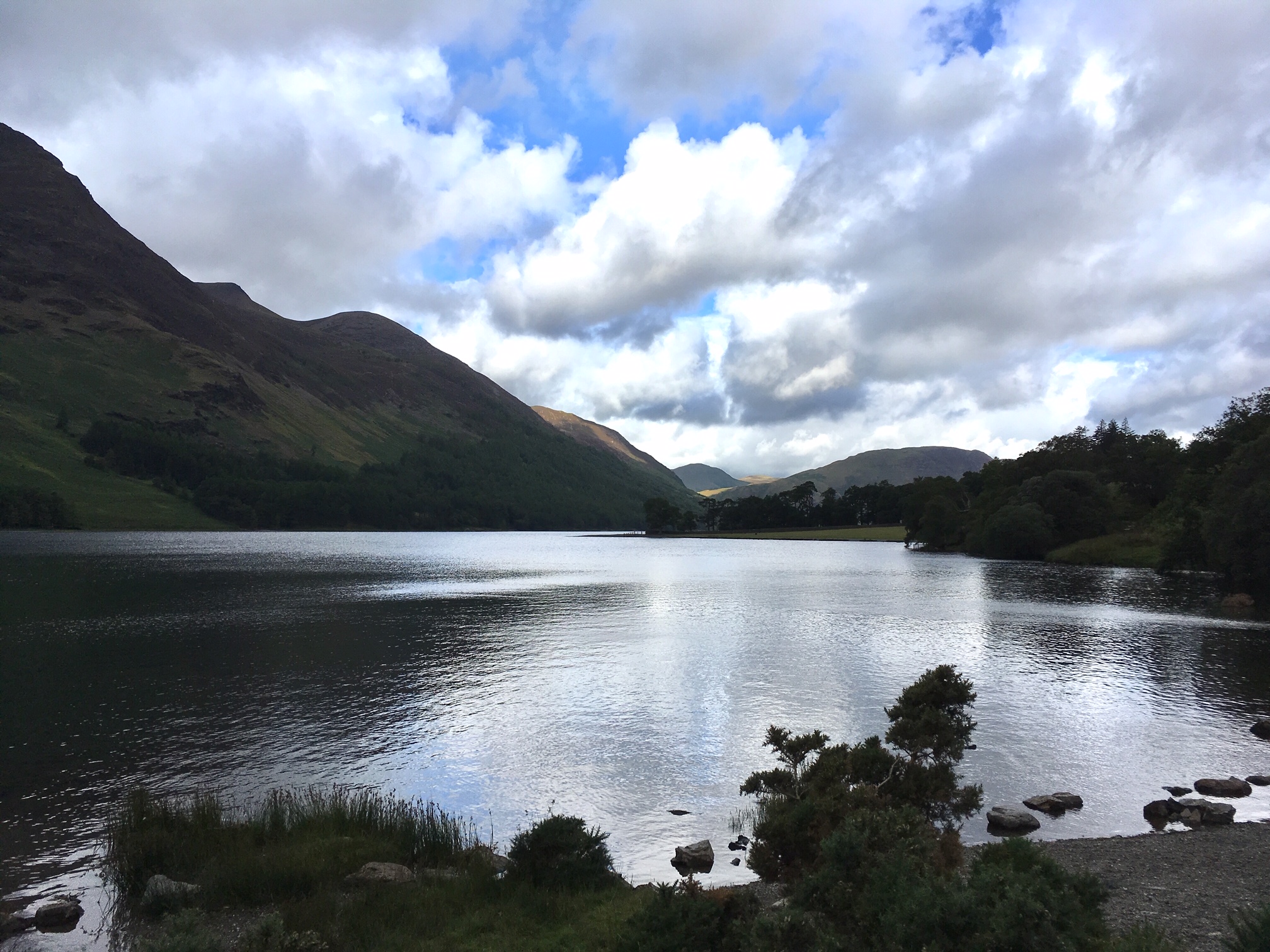 | Military in Germany
Since hotels, restaurants and other public establishments rely heavily on the profit from the summer months, the entire area is extremely child- and dog-friendly, allowing your furry friends to enter many of the hotels, restaurants, pubs and cafés. Check out this list of 25 thing to do in the Lakes with your dog for more ideas. Children will love the area's connection with Peter Rabbit, since his creator, Beatrix Potter, loved the Lakes and aside from vacationing there all her life, lived, drew and wrote there for years. Her cottage, Hill Top Farm is a museum now and should not be missing on your itinerary.
Buttermere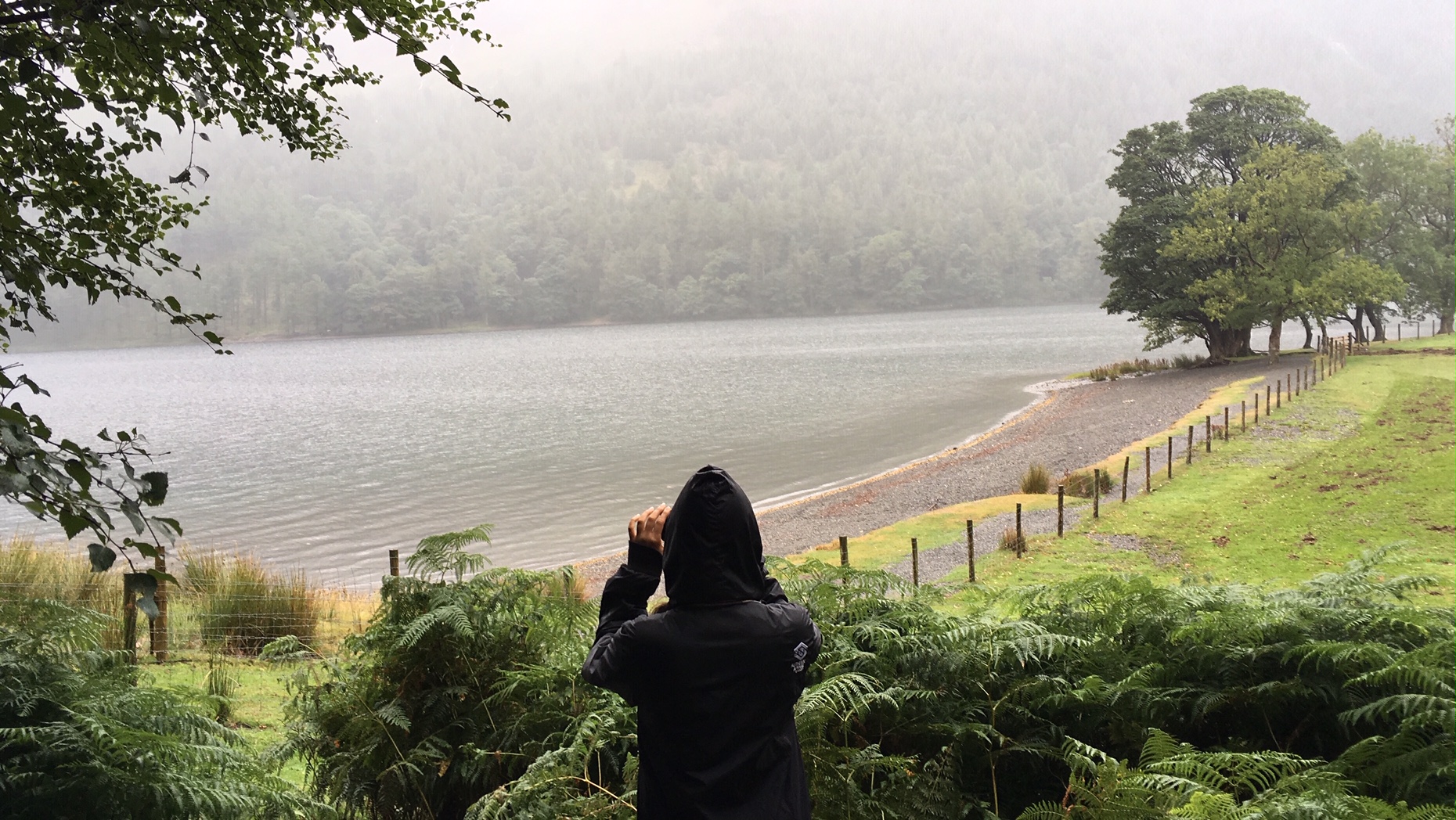 | Military in Germany
A 'mere' is basically a lake that's too shallow to deserve the term. Since Buttermere isn't open for swimming anyway, we shall treat it as a lake nonetheless since it's a large body of fresh water and that's what I think of when I imagine a lake. You can walk around the whole mere in circa 1.5 hours and since it's a very even path, it's ideal for children as well. The scenery around the lake is absolutely stunning and very diverse boasting forests, meadows, hills (to look at not to hike), sheep, cows, waterfalls and a mini beach.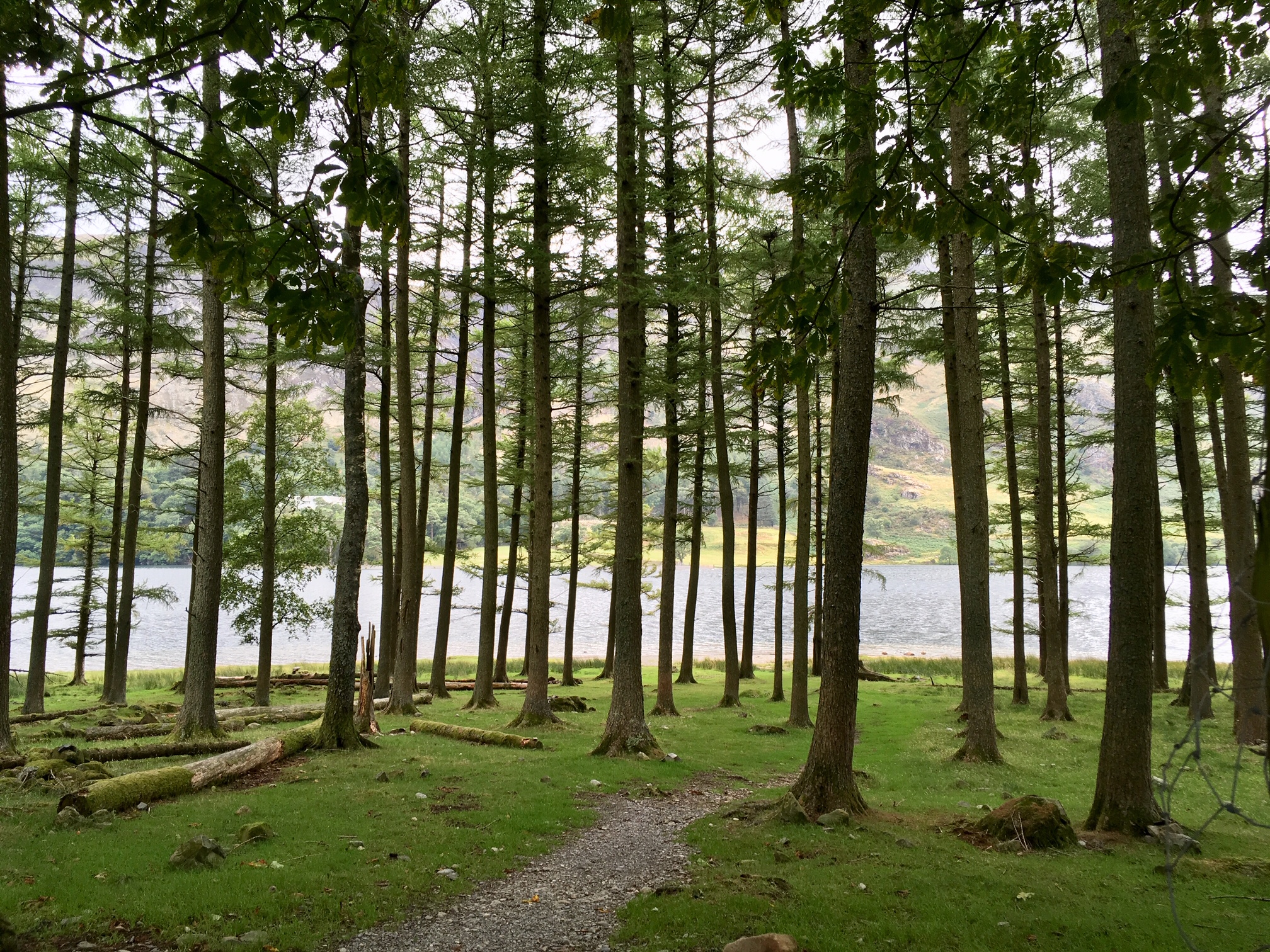 | Military in Germany
The walk is equal parts relaxing and simply beautiful and should 100% be on your itinerary during your time in the Lakes, if only because, and I cannot stress this enough, Syke Farm Tearoom has the best scones.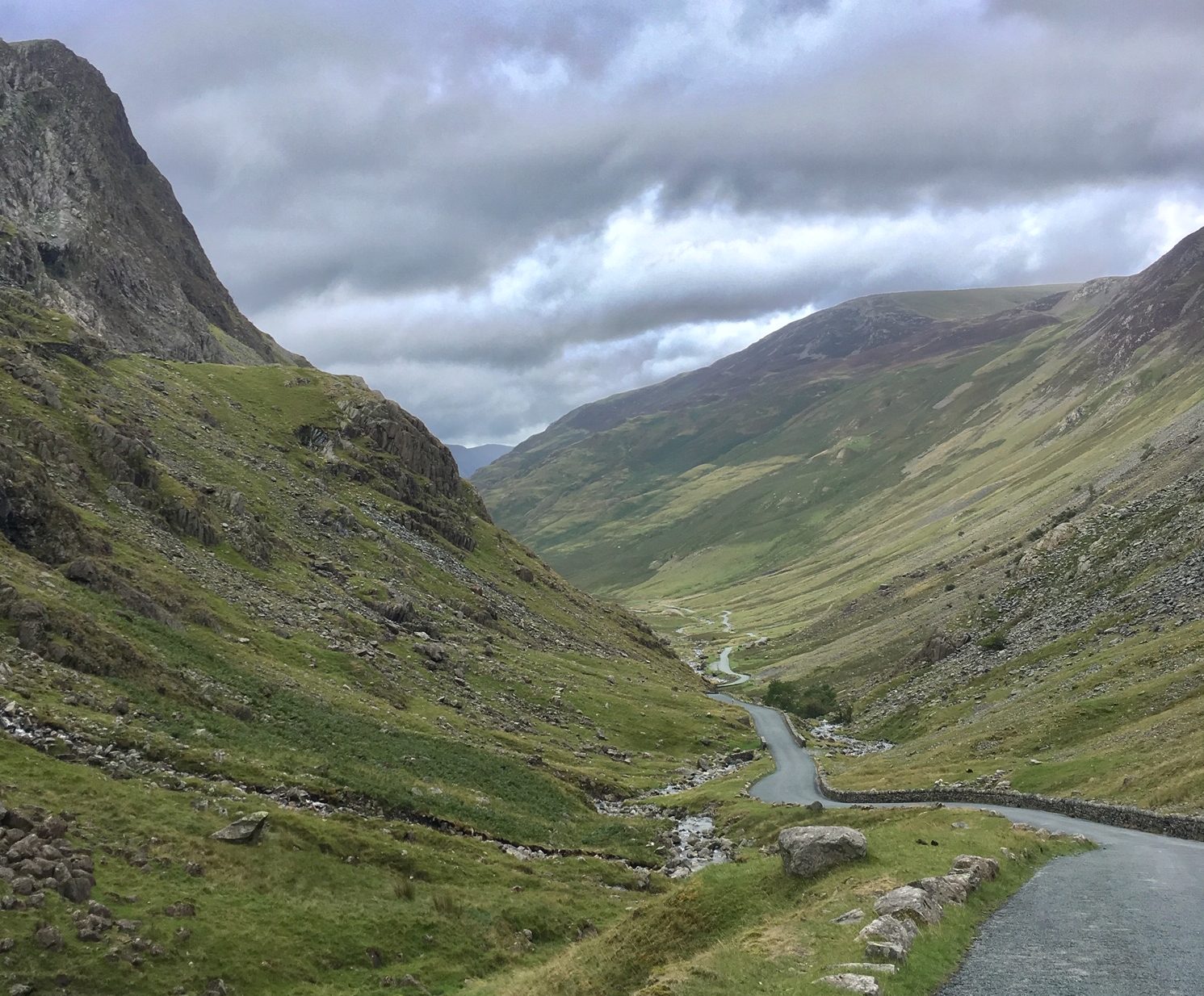 | Military in Germany
End the walk with a cup of tea and a hot scone or a bowl of soup at Syke Farm Tea Room right next to the parking spot. Drive back to Keswick via the gorgeous Honister Pass and stop at the Slate Mine Museum for even more highlights in one day.
Cat Bells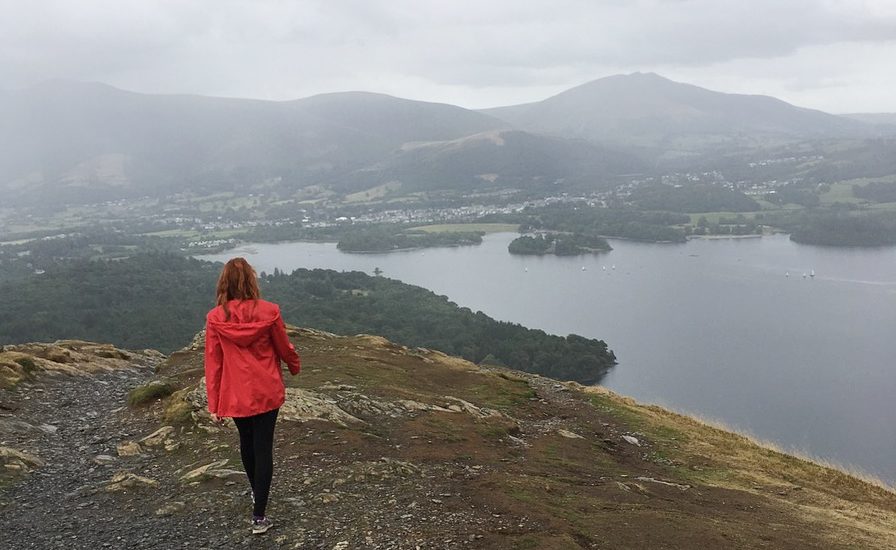 | Military in Germany
This little mountain had me crying three minutes in but 11-year-olds were overtaking me all the time so it might not have been as hard as I made it. (Yes, I used my dying breath to ask random children for their age because I couldn't believe how unfit I actually am..) The steep walk that doesn't stop being steep until you made it to the top ends with a sweet sweet view that may have even been worth this near-death experience. Make sure to wear hiking boots for the ground is uneven at times and there is a mini climb involved.
Scafell Pike
The top of the highest mountain in England can be reached by foot though one should not underestimate the climb that leads to the breathtaking view. It's tough, steep and rocky. The path starts at a car park in Lake Head. Dogs are welcome but should be used to long, uphill walks.
Wray Castle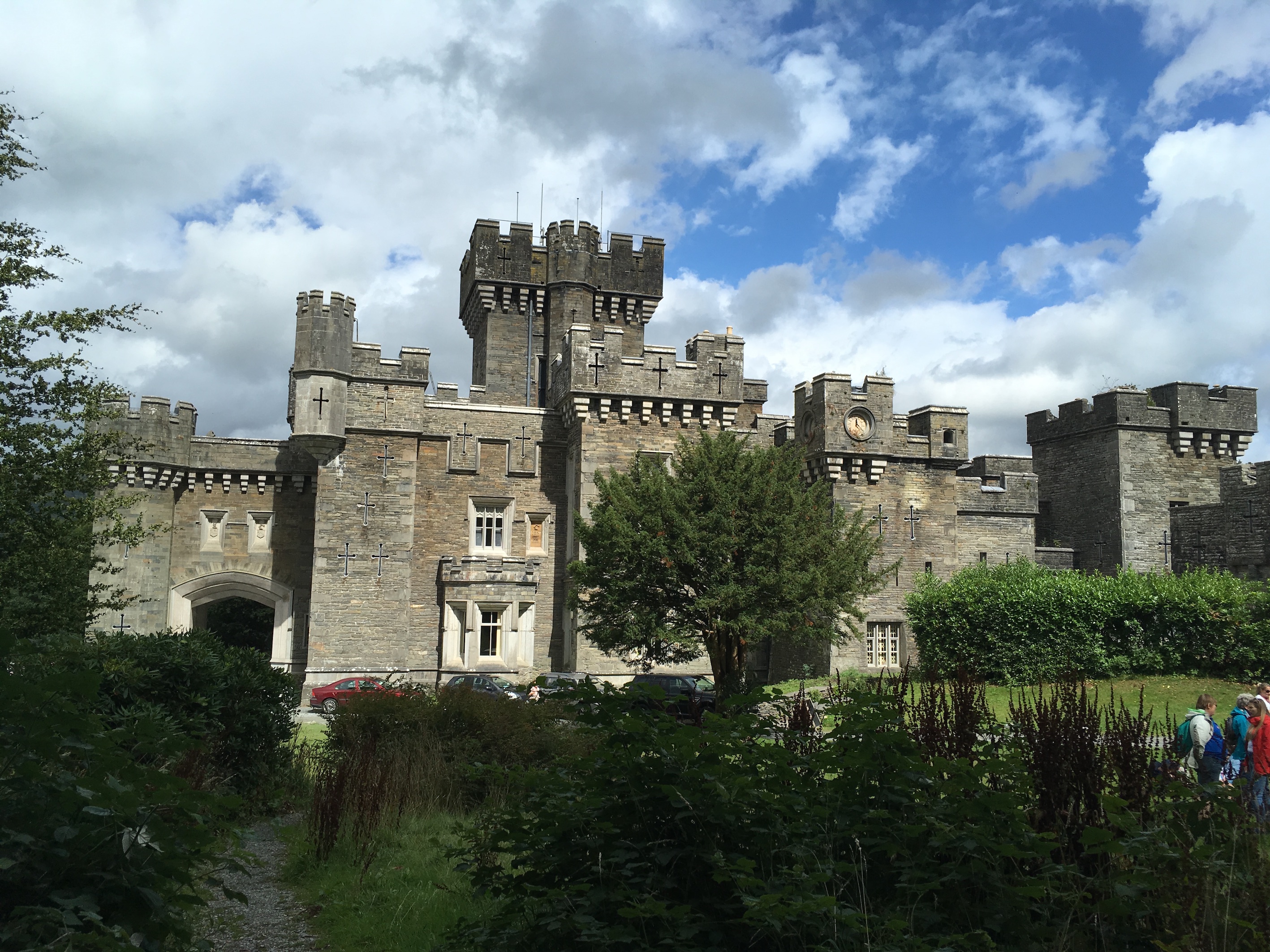 | Military in Germany
This majestical, Victorian and New Gothical castle built in 1840 unfortunately does not contain any of the original furniture and is packed with changing exhibitions and child-friendly play areas instead. Consider arriving by boat (lake cruises from windermere stop there), bike or foot as the car park fills up quickly during the summer months.
Windermere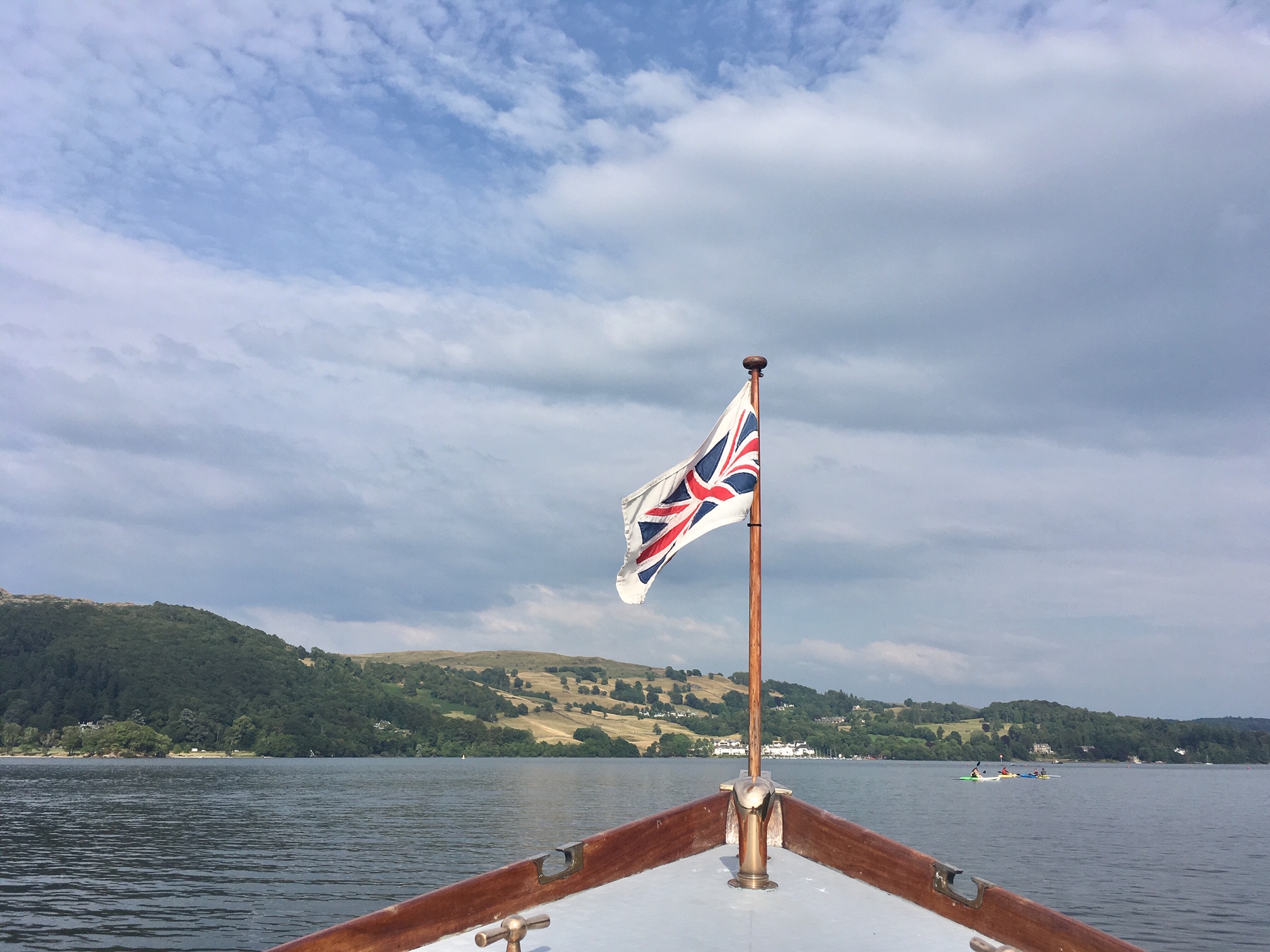 | Military in Germany
Stop by Windermere, the largest lake in the district, on a sunny day and take a boat tour to see the scenery from a new perspective. You can hop on and off at different stops so you can take a few hours to go for a swim or relax in the sun before cruising back to where you parked your car.
Wildlife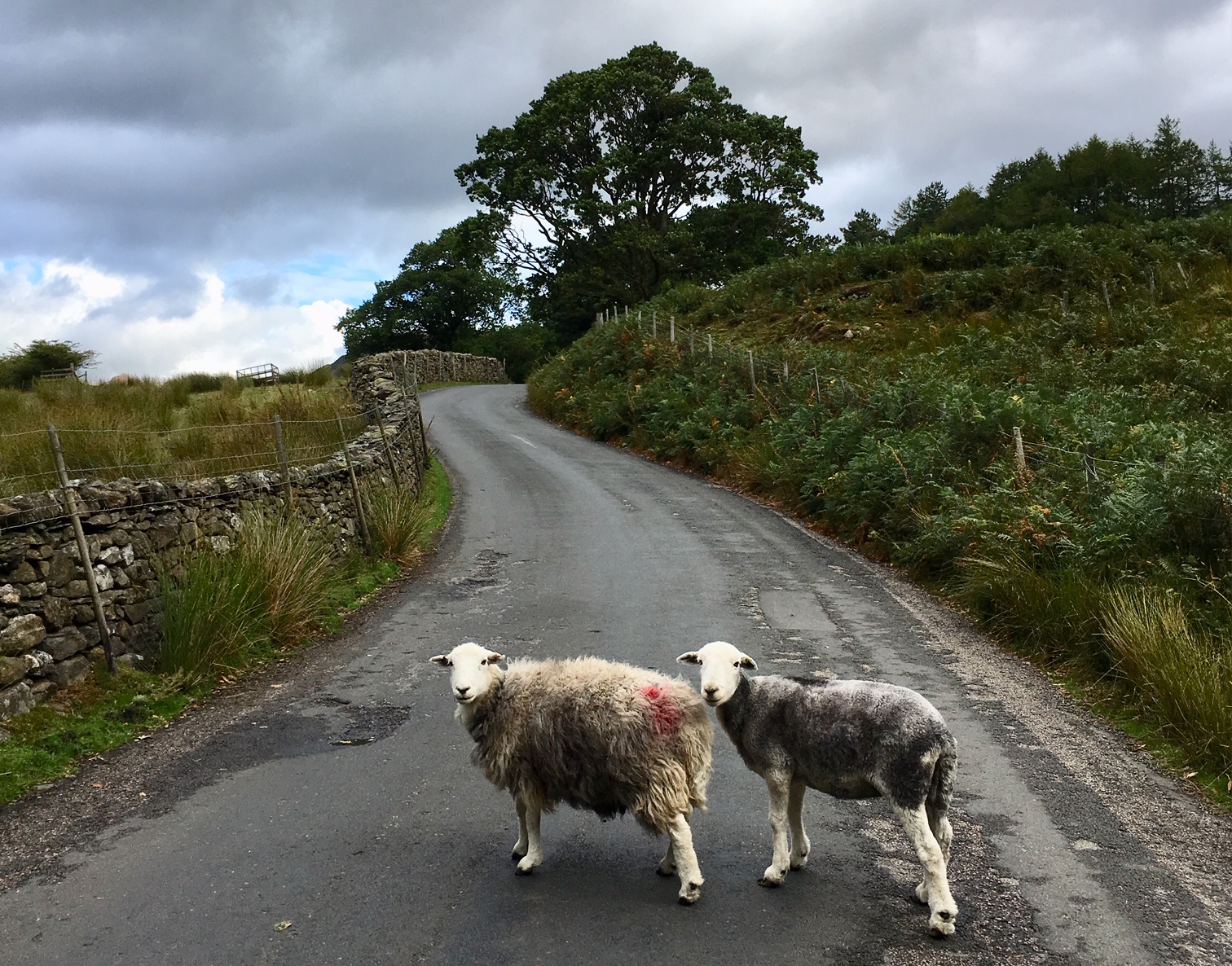 | Military in Germany
Unfortunately I am not a wildlife expert but if you are or wish to be, the Lakes are, again, the place for you. Red squirrels can be found in comparatively large quantities here and since they are getting rarer by the minute, it's important to drive carefully and be on the lookout at all times. Other highlights include golden eagles, fish and birds I know nothing about but hear are very special and the incomparable Herdy Sheep, a breed indigenous to the park. The babies are born black and while their wool turns white during their lives, it gets grey again once they grow older, which always makes them look like judgmental old ladies.
Hill Top Farm, Beatrix Potter's Cottage
Beatrix loved the Lake District after having vacationed there every year as a young girl and woman. Many of her books were inspired and written in her 17th century farm house Hill Top Farm, which is open for visitors year-round. A leaflet will guide you through the small village adjacent to it and point out little spots you might recognize from your favorite Potter tale.
The World of Beatrix Potter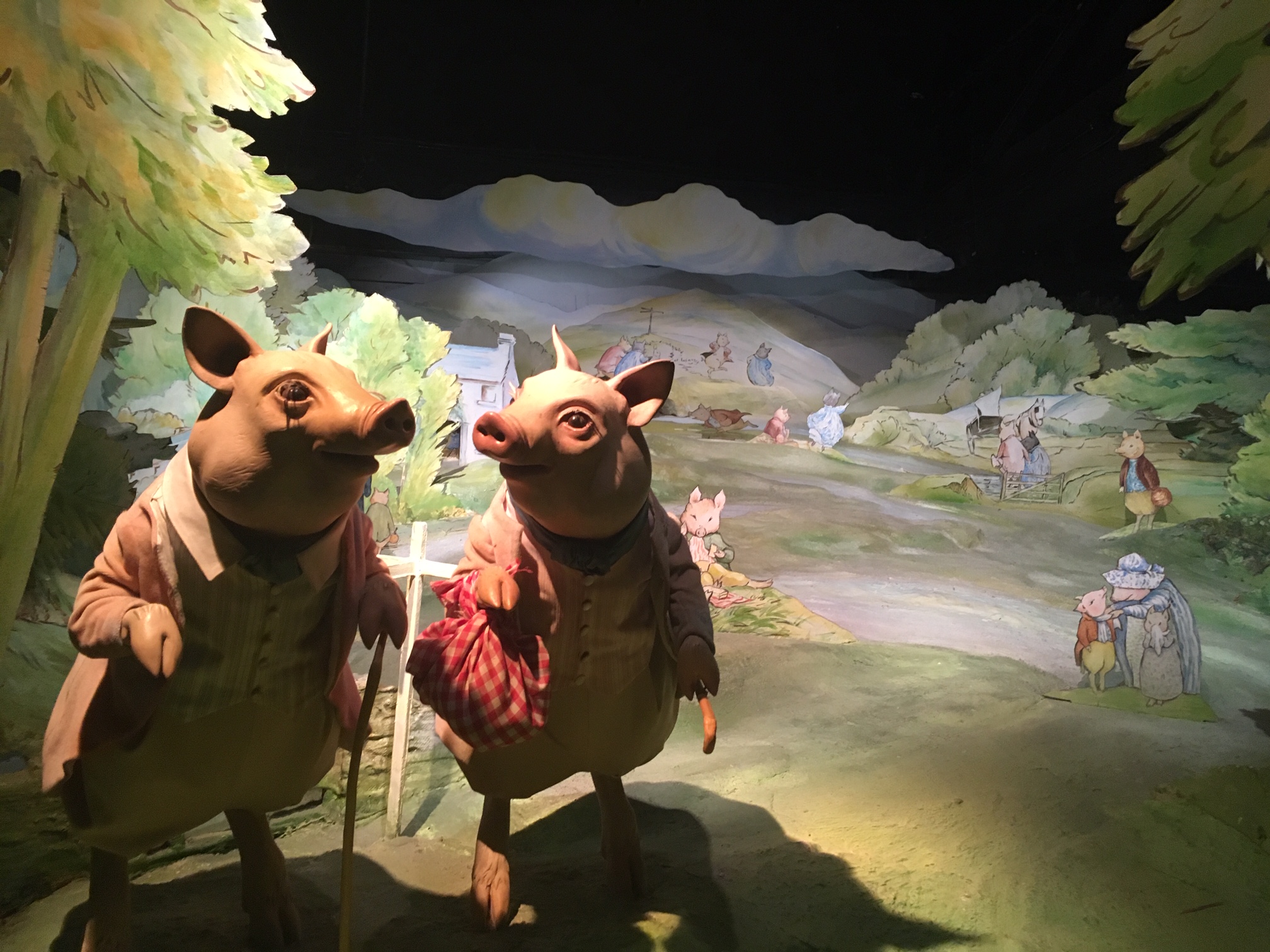 | Military in Germany
Though designed for younger visitors, this exhibition near Windermere is a journey into the enchanted world of Beatrix Potter's creations. Peter Rabbit, Jemima Puddle, Mrs Tiggy-winkle, Mr. Jeremy Fisher and all their friends invite you into their colorful caves, homes and dens featuring musical and visual effects.
Wordsworth House
In 1802, William Wordsworth wandered lonely as a cloud™ and got inspired by a field of Daffodils to write one of the most famous poems in the English language. His birth house can be visit in Cockermouth, only 20 minutes from Keswick. While you're in the beautiful little town of Cockermouth, don't miss out on the best hot chocolate I had on my entire trip (and believe me when I say there was a lot of hot chocolate involved). You can find it at a place called "The Moon & Sixpence" on main street, which is conveniently titled Main Street in true small town fashion.
Other famous writers that either stopped by or wrote about the Lakes are John Keats, Lord Tennyson, Thomas Carlyle, Percy Shelley and even Ernest Hemingway.
The Pencil Museum
Granted, the Pencil Museum in Keswick might not be world-renowned but it is the only one in the world (I think) and especially on a really really rainy day (and there are lots of those in the actual wettest inhabited place of the United Kingdom), it's an excellent way to pass the hours until the sun returns.
Don't forget to prepare for wet weather and pack a sufficient supply of raincoats, rain boots and a spare pair of shoes!
Where to Stay:
Bookmark This Page Today for Exclusive Deals
Booking.com is always a safe bet. Airbnb offers fantastic little cottages for surprisingly low prices that will have you waking up to miles and miles of rural happiness. The Youth Hostel Association, YHA, has a series of hostels, dorm and private rooms, all over the Lakes. If you're traveling with your pet, you might want to check out Canine Cottages for extra dog-friendly accommodations.
Where to Eat:
Keswick, the unofficial capital of the Lakes, is the best place to eat. Park your car in the Booths (a great supermarket by the way) parking lot and hit the town on foot. I highly recommend Kat's Kitchen, which is all vegan but their creative and unique recipes will impress meat-eaters all the same. Visit Wild Strawberry for your afternoon scone, soups, sweet and savory crêpes and other culinary delights. I didn't eat a single bad meal during my three months in the country so I'd say you're pretty safe to walk into any restaurant and come out happy and full.
Read part 4 about Hadrian's Wall here.
Author's profile: Leonie is a poetry-loving literature student with a passion for small towns, road trips, and self-timering photos of her back where she acts like she has no idea a photo is being taken even though she just spent 25 minutes leaning her phone against a patch of grass. When she isn't hopping from one bargain flight to the next, she is making sure you're hanging with the locals and staying updated on events in your area.