Spring has sprung and you are probably thinking about taking some trips outside of Germany? London has to be near the top of your list. But what's the best way to get there and once there, how do you travel around? Let us guide you through your options. Each of them tried and tested by our travel lovers and amateur London experts.
Getting There
Planes
This is perhaps the first choice for most people – it's relatively quick and there are many options to London.
Low-cost airline Ryanair flies from Frankfurt-Hahn or Baden-Baden into London Stansted.
Low-cost airline Air-Berlin also flies from Stuttgart to London Stansted.
From Stansted you will need to take either the train – the Stansted Express to London's Liverpool Street (47 minute journey time) or there are several buses to Liverpool Street, Baker Street or Victoria (journey time starts from 1 hour).
Lufthansa and British Airways fly from Frankfurt Main to London's Heathrow, Gatwick or City Airports.
From Heathrow you can either take the Heathrow Express (15 minute journey time) to Paddington. Or the cheaper option of the London Underground to pretty much anywhere (45 mins to central London).
From Gatwick you can take the Gatwick Express to Victoria (30 minute journey time).
Pros: Fastest option (depending on distance from airport), convenient, regular flight times, plenty of options.
Cons: Limited luggage, airports out of town, long waits at airports, hidden booking fees, no great connections to departure airports (apart from Frankfurt Main).
Trains
Not many people consider this option but from Kaiserslautern and Frankfurt it's a very smooth journey directly into the heart of London – St. Pancras International.
There are two routes to London, both require a change to jump onto Eurostar, but you can book the entire journey via Deutsche Bahn and there are some great deals if you start looking around 3 months in advance.
From Frankfurt Main station the ICE travels directly to Brussels where you change for Eurostar to London. The entire journey time is around 6.5 hours including about an hour layover in Brussels to check-in and grab a coffee. The Eurostar check-in is clearly marked just off your arrivals platform.
From Kaiserslautern the ICE travels to Paris Est where you must make a 10 minute walk to Paris Nord station for Eurostar. The walk is a little uphill but it would only justify a taxi if pouring with rain and you don't have enough hands for luggage and kids. The entire journey time is between 6.5 – 7.5 hours.
From Stuttgart, there are direct TGV trains to Paris Est, or sometimes it requires a change in Mannheim. Journey time is around 7.5 hours.
The layover in Paris varies a little depending on your connection. If you are 'lucky' to get a two hour layover then we recommend a Croque Monsieur and a glass of Champagne at one of the brasseries directly opposite Paris Nord.
Those in possession of a BahnCard will be entitled to a discount on the German-travel portion of the journey, but more importantly it gives you access to the Eurostar business lounges in Brussels, Paris and London – perfect for a free breakfast, coffee and some wifi access whilst you wait to board Eurostar.
Pros: Stress-free, directly into the heart of central London, take as much luggage as you can carry, super easy for travel with kids.
Cons: Bit more expensive than low-cost airlines (so look out for deals)… um that's it – this our favorite way to travel!
Automobiles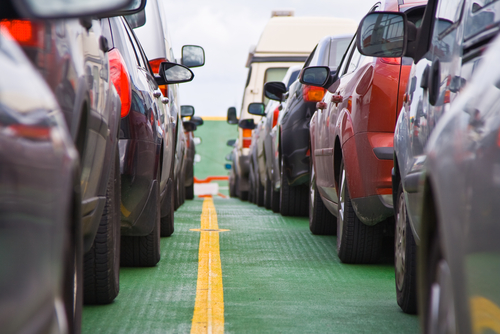 Driving to London can be a super and inexpensive way to travel with the family, plus you can take everything you can fit into your wagon! However, once you get to London it's expensive – you will have to pay a congestion charge for entering the centre of London with your car (and any day you drive it within the zone, then parking will be at least £25 per day. Plus you can't realistically use your car in London anyway. So, only consider this option if you intend to stay for longer than a weekend and will be travelling outside of London too. (Which we recommend to anyone who has a few days off and enjoys magical country side views and charming small towns)
That being said, here's the options:
Considering that Great Britain is an island, you will appreciate that you need to cross that small channel of water between it and France at some point. But your first step is to drive towards Dunkirk or Calais in France, which will take around 5 hours from Kaiserslautern, 5.5 hours from Wiesbaden and 6 hours from Stuttgart. The entire journey will take you around 10 hours.
From Calais you have the option of the cross-channel ferry which takes around 2 hours. The crossing is ideal for taking a break from driving, having a spot of lunch and allowing the kids to let off some steam. Alternatively you can take the Eurotunnel (chunnel for short) which takes just 35 minutes and brings you to Folkestone (not that far from Dover) on the other side.
Dunkirk is a much smaller ferry terminal which means its a little less stressful around the port, but the ferries only run every two hours to Dover. This is our preferred option when we drive!
If you arrive in to either port early and can't catch an earlier ferry, you can shop at the various hypermarkets in Calais or pay your respects at the WWI & II War Graves in Dunkirk.
Upon arrival at Dover you will see the very famous 'White Cliffs' but apart from the beautiful national park, the rest of the town is really rather run down, so from here it's full steam up the motorway to London (approx 2 hours drive).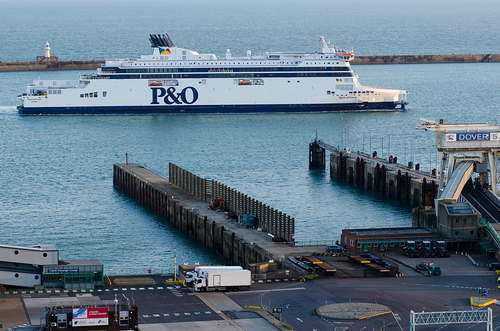 Pros: Cheap, convenient, flexible, take lots of people and luggage for one price, great for visiting places outside of London.
Cons: Long drive, does not make sense to take car to central London, expensive IN London.
Getting Around
Travelling around London is easier than it seems. The trick is to plan your day in advance and focus on one area at a time – some attractions can be quite a distance apart and it will make your day quite difficult trying to get from one side of the city to the other. Group the attractions by location and then work your itinerary that way.
Driving
If you must drive to London. Park the car and leave it parked until you are ready to explore outside of the city. None of the major attractions have any available parking. All parking in London is privately managed and very expensive. Just don't.
Walking
We can't recommend this enough – if you have the stamina for it. So many of London's famous sights are just all around you. Take comfortable shoes, stay above ground and try to walk as much as possible to tick of the landmarks as you go. It's amazing what you will discover from one corner to the next.
Cycling
With the right safety precautions, cycling is a unique way to experience and enjoy the city, but it might not be ideal with kids as the traffic is still pretty solid, despite many improvements to the cycle lane system in the capital.
Transport for London have developed some leisure cycle routes in partnership with London Cycling Campaign. They are a great way to see London at your own pace and have been designed to be done in short, easy stages.
Several companies hire out mountain or hybrid bikes in good condition. Deposits of £100 to £200 are generally required (credit cards are accepted), regardless of rental period. The London Bicycle Tour Company hires bikes at reasonable rates, with lower charges for longer rentals. It also offers daily bike tours of London (weekdays only during the winter season), with or without bike hire, which we have experienced and can highly recommend.
For shorter journeys around the capital, London's public bike sharing scheme is available 24/7, 365 days a year. There are more than 8,000 bikes and over 550 bike docking stations across the city to help you get around quickly and easily. These "Boris bikes" (named after London's Mayor Boris Johnson) are available to tourists and residents alike. Getting started is easy – simply hire a bike, ride it where you like, then return it to any of the hundreds of docking stations across the city. Bikes can be hired by the day, week or year – based on a small registration fee (£2 to register for a 24 hour period – you will need a credit card to pay). Once you've registered, the  bikes are free to use for the first 30 minutes; payments then increase depending on how long you use the bike.
Public Transport
Almost all public transport in London can be paid for using an Oyster Card, which if you are in London for more than a few days is well worth the investment as it offers discounted and very convenient travel. Pay a £18 in advance for the card, which includes £18 credit, then you simply 'top it up' with additional credits as required either at the automated machines or manned counters at Underground stations. They can be used on tubes (underground trains), overland trains, Docklands Light Railway, buses and boats – you just wave them over the magnetic card readers upon entry and exit of each station or mode of transport.
Alternatively, if you are purchasing a London Pass to save money and queues at the major attractions, consider pre-booking a travel card at the same time, which is a pre-paid daily ticket that covers all your transportation at discounted rates.
Buses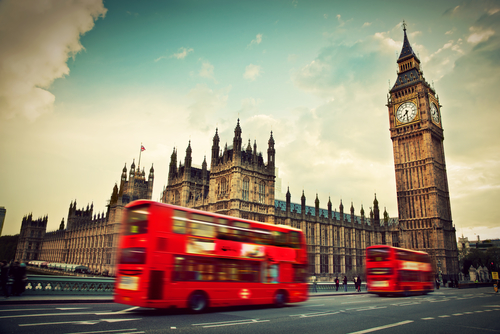 Buses aren't a bad way to take the weight of your feet and move around, but without missing any of the sights. Figuring out which bus goes where though is a little more tricky so consider planning your journey with Transport for London in advance.
A single bus journey with an Oyster card costs £1.45 or £2.40 if paying cash.
The Tube
The London Underground, or 'The Tube' as its known locally is a hugely underground metro network that connects every corner of London. It's a brilliant system, but its used by millions of Londoners every day to get to and from work, so its pretty overcrowded and at peak times (morning and evening) its almost unbearable.
Tube fares are based on zone system around London. Zones 1 and 2 are in central London – with zones 3-9 expanding outwards to cover the rest of the city. The cost of your journey or multiple journeys is calculated depending on which zones you travel through. Oyster card and Travel Card tickets are always cheaper.
Boats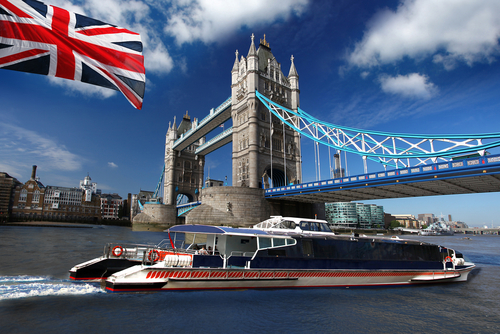 Oh how we love travelling by boat in London and if the hustle and bustle of a very busy city scares you a little, then so will you. There are companies that offer Boat Tours with Commentary of the Thames, but Thames Clippers offers the main river bus 'commuter' service up and down the Thames. The regular boats cover from the east in Greenwich, as far west as Putney – but for most people it's the section between the London Eye to Tower Millennium (Tower Bridge) that holds their interest.
Use your Oyster Card or Travel Card for a discount and select either a single journey (from £4.50), return (from £8.00)or a River Roamer (£11.00)/Family Roamer (£36.00 – 2 adults/3 children) ticket for unlimited hopping on and off at various piers all day. Buy tickets at the piers before you board at busy stations, or on the boats if you board from a smaller station (many have automated ticket machines that are pretty simple to use).
Top Tip: Queues to buy tickets and board at The London Eye/County Hall/London Aquarium pier can be very long. Try crossing the footbridge over to Embankment and board there first.
You are guaranteed a terrific view and a very relaxed way to get around London – but you will have to walk a bit to reach some of the key sights you may wish to visit.
Emirates Air Line
There is no real reason to use this brand new ski gondola that operates across the Thames from Greenwich Pennisula in the South East, to Royal Docks on the other side, other than to enjoy the journey and the view. And there is nothing wrong with that.
If you have Greenwich on your list for the day (why wouldn't you there is plenty to see here), then you might as well take a trip over the Thames and admire the view. There isn't a huge amount to enjoy as a tourist on Royal Docks side of the river though so a return journey is advised – it's 10 mins each way.
A return ticket with an Oyster or Travel Card is £7.80 per adult or £4.80 per child.
Black Cabs
Black cabs or (officially called Hackney Carriages) are London's official taxi service and are as British as Fish & Chips. Despite the name, they are often seen in various colours, though usually a very disticntive square shape. Though they are not the cheapest option of getting around, its certainly something you should experience whilst in the City and its worth noting that they are considered the safest form of transport, since they are highly regulated and the only type of taxi that is allowed to pick up passing customers (as opposed to pre-booked taxis). Each cab can carry five people plus luggage. All cabs carry baby seats and offer wheelchair access.
Becoming a 'Cabbie' (London Cab Driver) is considered a prestigious job and takes up to four years to acquire the mysterious 'knowledge' – encyclopaedic understanding of all London's routes and roads without referring to maps or navi. Cabbies are well-known for telling entertaining stories about famous passengers they have driven. They are indeed a London insitution.
Taxis are often seen patrolling the streets and if the yellow light is on, you simply flag it down by putting you arm out. or there will wait around busy areas at peak times (such as theatres) waiting for business. They are ideal for shorter journeys later at night when perhaps you are less inclined to use public transport.
Prices are strictly regulated and shown on the meter clearly throughout your journey. A 10% tip is always appreciated by your Cabbie.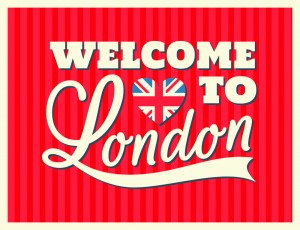 This article is part of our series of London Guides.